top 9 Instagrammable places in Playa Del Carmen
Playa del Carmen is a vibrant city with delicious food and palm-lined beaches. There aren't many Instagrammable spots in Playa del Carmen. That's because Playa del Carmen often appeals to a little different demographic: it's a destination for people who work remotely and stay for months, as opposed to partygoers who come for a long weekend. There are a few families staying in resorts, as well as a large number of local tourists sleeping in flats and motels.
Here are some of the most beautiful and fun Instagram spots around Playa del Carmen town.
This museum is dedicated to the life and art of Frida Kahlo, one of Mexico's most iconic artists. While it doesn't have original works by Frida Kahlo due to concerns about the proximity to the sea and its humidity, it offers an interactive and chronological narrative of her life in nine different rooms.
Location: Londres 247, Del Carmen, Coyoacán, 04100 Ciudad de México, CDMX, México
Opening hours: Tues to Sun 10 AM to 6 PM , Monday closed 
Entrance Fees: 250 pesos ($15 USD) for foreigners, 25-50 pesos ($1.5-$3 USD) for students and seniors who can present valid ID, and FREE of charge for children under 8 years of age.
Playacar is indeed a luxurious and picturesque gated community located in Playa del Carmen, Mexico. It is known for its stunning beachfront properties, including beach houses, condos, and upscale resorts. Playacar Beach, in particular, is renowned for its crystal-clear waters, which create a breathtaking Caribbean paradise.
3. Downtown Playa 5th Avenue
Playa del Carmen is a vibrant city with Quinta Avenida, a beachfront pedestrian street boasting numerous shops, restaurants, cafes, and bars. It's perfect for shopping, savouring Mexican cuisine, enjoying margaritas, and exploring local cervezas through bar hopping. While here, be sure to visit Parque Fundadores, featuring the Instagram-famous Portal Maya sculpture. This whimsical artwork depicts a man and a woman emerging from a whirlpool, framing the turquoise Caribbean Sea. The park also hosts traditional Mayan performances, including the mesmerising Papantla Flyers, where performers swing and rotate from a tall pole by their ankles.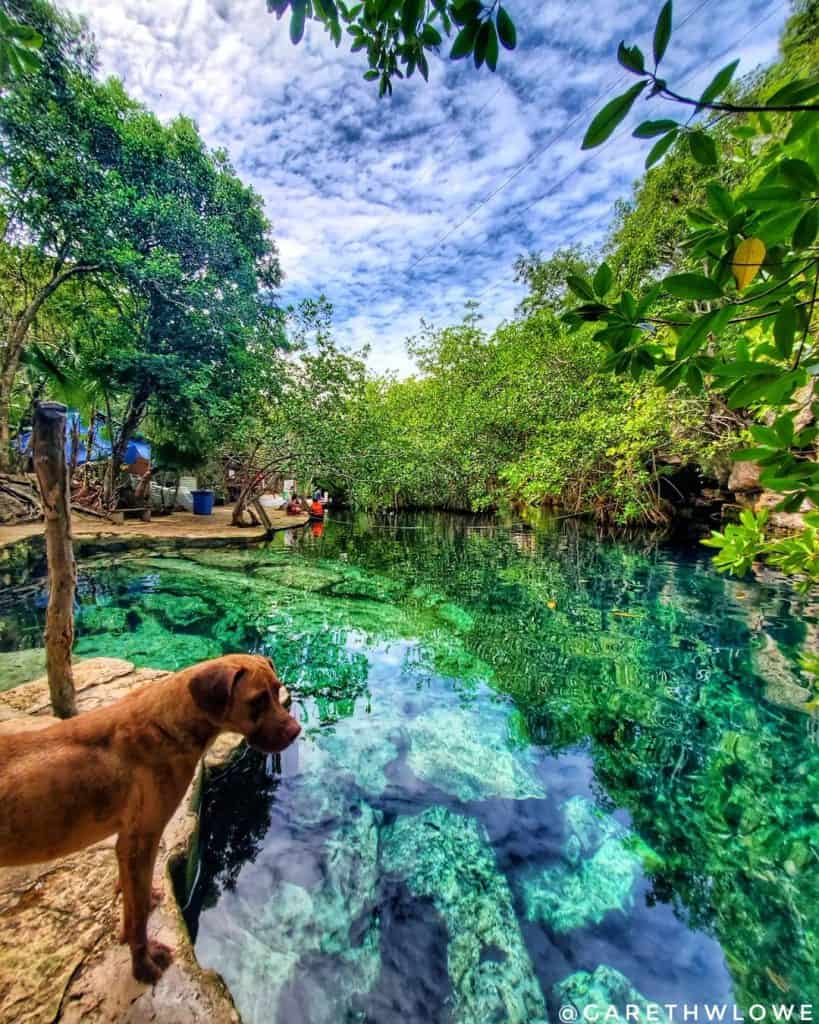 Cenote Cristalino ranks among Playa del Carmen's most exquisite cenotes. Though not massive in size, its crystal-clear waters create a snorkeler's paradise. For those seeking an adrenaline rush, there's a platform for safe water jumps, but diving headfirst is discouraged due to the cenote's depth.
Exploring cenotes is a must on any Yucatán Peninsula visit. These geological marvels result from collapsed limestone bedrock, revealing stunning crystalline groundwater. Inside, there's a cave for adventurous swimmers to navigate, offering access to the opposite side of a breathtaking natural pool. If staying dry is more your style, there are also areas where you can perch on the edge, dipping your feet while marveling at this otherworldly wonder.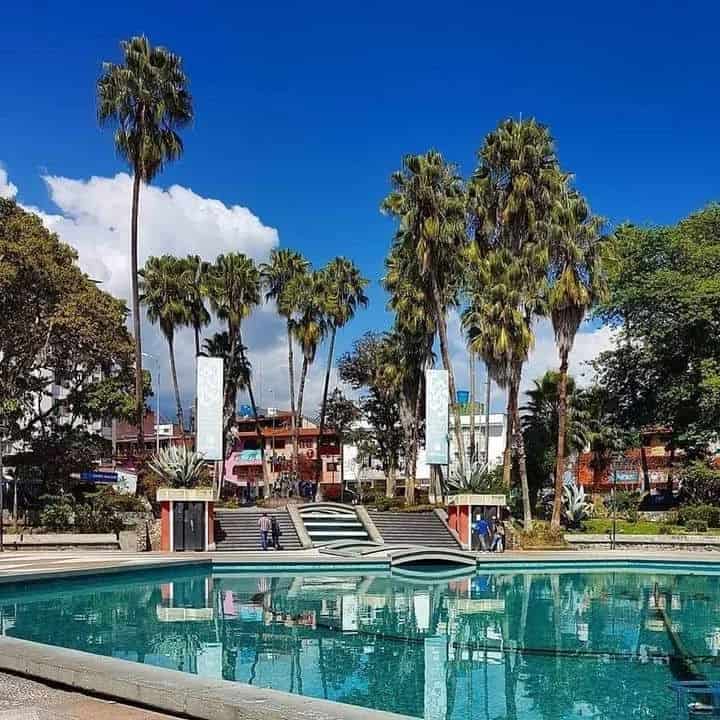 A three-hour drive from Playa del Carmen will take you to Merida, the capital of Yucatán, known for its charming colonial beauty. While you won't find expansive beaches here, Merida offers a unique blend of Mayan traditions and Spanish influences, making it a must-visit destination.
When in Merida, explore the vibrant plazas and narrow streets lined with colourful colonial houses. You'll also discover delightful shops, cafes, and restaurants throughout the city. Don't miss visiting Casa Montejo, an impressive building dating back to 1549. Its intricate facade showcases a blend of late Gothic, Moorish, and early Renaissance architectural elements.
Close to Quinta Avenida and with a similar cosmopolitan vibe to Playa del Carmen's downtown, Playa Mamitas Beach is a popular gathering point for locals and tourists from all over the world. Clean, sandy, and with calm waters, this beach is perfect for swimmers of all ages and is widely considered one of the most beautiful places to take photos in Playa del Carmen.
Tulum's Mayan ruins sit in a stunning location by the Caribbean Sea, over 1,000 years old. This unique fortress is one of the few Mayan cities built by the ocean. It's around 60 kilometres south of Playa del Carmen and easily reachable by public transportation. Tulum's ruins are an iconic sight in the Riviera Maya, featuring the Castle (its ruins) by the beach and the Caribbean Sea. There's also a lovely, small beach within the archaeological site, accessible from inside.
Panama Jack is a comprehensive resort offering guests unrestricted access to a wide range of amenities and activities, including a golf course, spa, sauna, fitness classes, as well as unlimited dining and beverage options. You can also partake in wine and tequila tastings. Situated just steps from Quinta Avenida and stunning beaches, this resort is more than just a place to unwind after a day of fun – it's an attraction in its own right and a fantastic backdrop for memorable photos.
Xpuha Beach offers more than just swimming; it's an ideal destination for various water activities such as snorkelling, kayaking, and stand-up paddling. And if you're up for some aerial excitement, there are options in the air as well. After indulging in adrenaline-pumping adventures, you can continue your exploration by visiting nearby enchanting cenotes like Cenote Abierto and El Jardin. Alternatively, you can recharge at one of the many beachfront restaurants, savouring delicious cuisine and refreshing cold coconut water.
 When visiting the Riviera Maya, Xcalacoco Beach should be on your bucket list. Because of the rocks and the reef barrier surrounding it, its translucent waters are very calm and ideal for swimming. The rocky areas form delightful natural pools where you can swim among tiny fish and crabs