Top 10 Instagrammable Cafes in London
Finding the most photogenic cafes in London is a popular activity among Instagram bloggers and users.  Cafes that are "Instagrammable" have visually beautiful decor, (typically) provide delicious coffee and food, and practically beg to be photographed at every turn.
Here are the top 10 cafes in London to take the best Instagram shots, with features like pastel pink furnishings and ceiling-hanging flowers.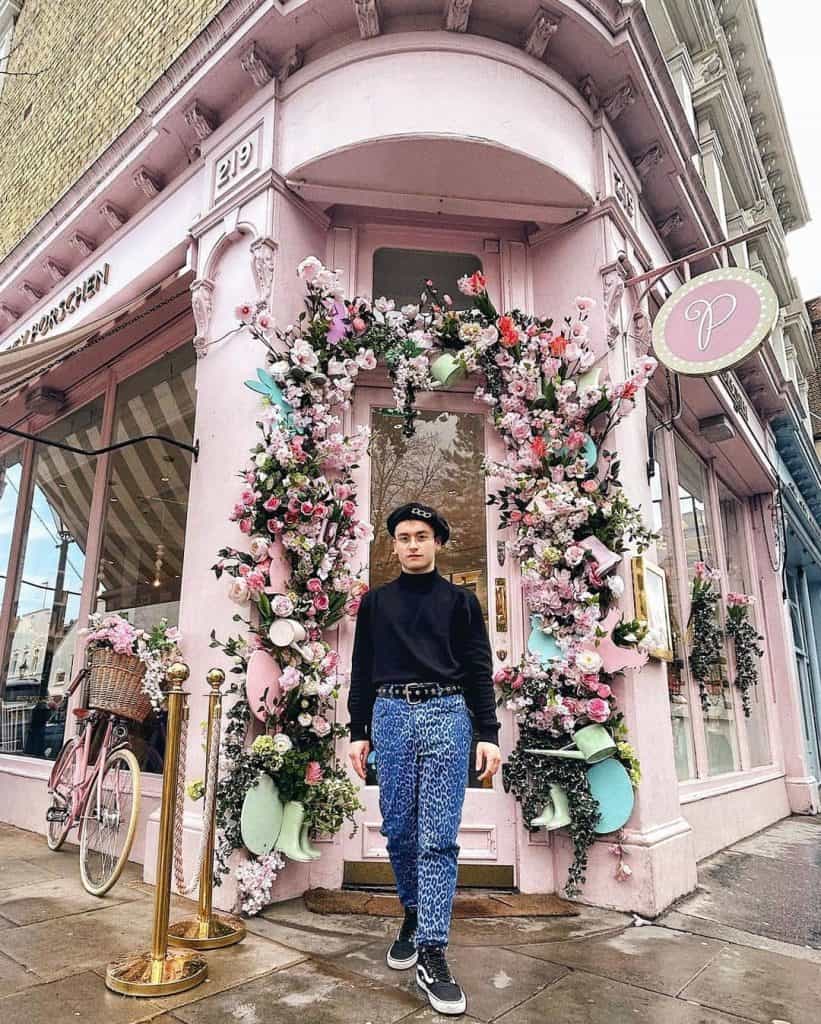 With its gorgeous pink frontage, decorative items, and cakes, Peggy Porschen must be one of London's most photogenic cafes. They have a location in Chelsea and another in Belgravia. The storefronts of these establishments are famous for their frequent seasonal makeovers. They feature a broad menu with both sweet and savory options, not just cakes and cupcakes. Pink cakes are Peggy's specialty, and she's recognized for charging a reasonable price for them.
The Strawberry and champagne cupcake is highly recommended. This picture-perfect dessert has a vanilla cupcake dipped in champagne and topped with strawberry puree.
Location: Belgravia Branch, 116 Ebury St, London SW1W 9QQ; Chelsea, London SW3 5EJ 
Opening hours: Mon to Sat 10 am to 6 pm , Sun 10 am to 6 pm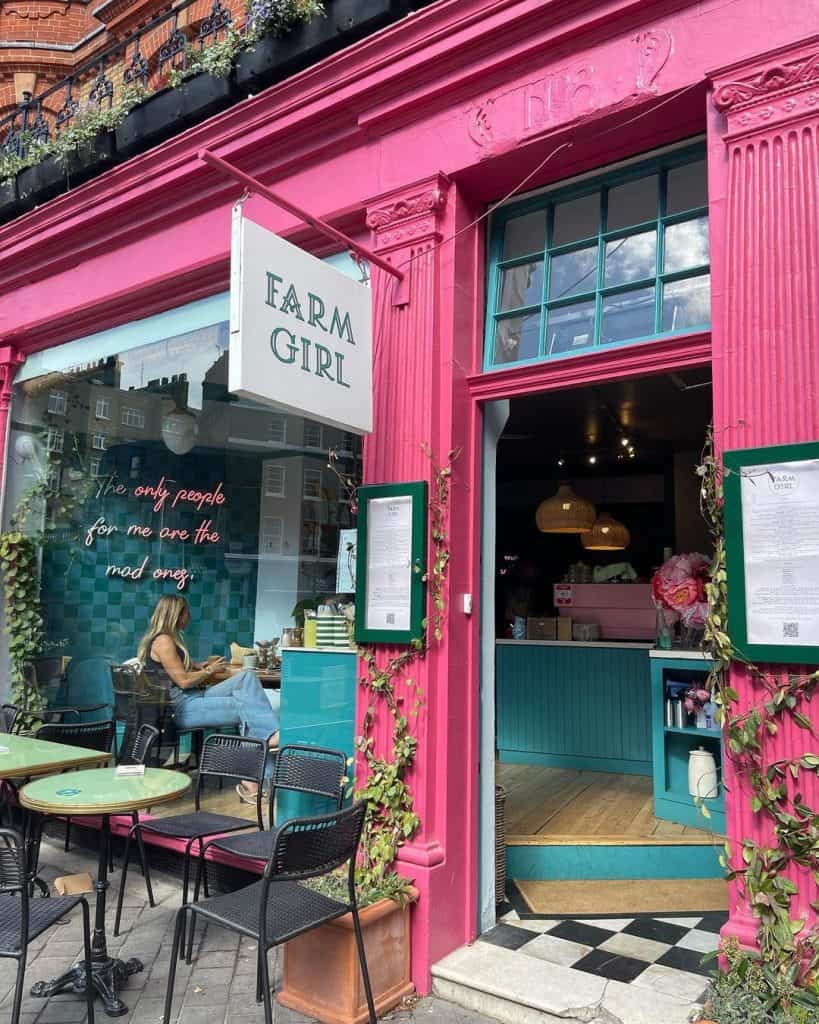 Farm Girl was started in London's lovely Notting Hill, which is one of the city's many shops that you can't miss if you use Instagram. There are five of these cafes in downtown London, and each one is known for its beautiful decor and bright pastel colors. You'll want to take a picture of everything, from the pastel-colored Butterfly Matcha to the quirky wallpaper and green pattern tiled walls.
This cafe is known for its rose latte, which is better than the popular bullet coffee. In addition to being good for your health, reducing feeling full, and making your skin look better, the rose latte is totally Instagrammable because it's decorated with real rose petals.  This cool café with a focus on health is one of the best places to eat and take pictures.
Location: Soho, Notting Hill, South Kensington, Fitzrovia, and Belgravia
Opening hours: 9 am to 5 pm Daily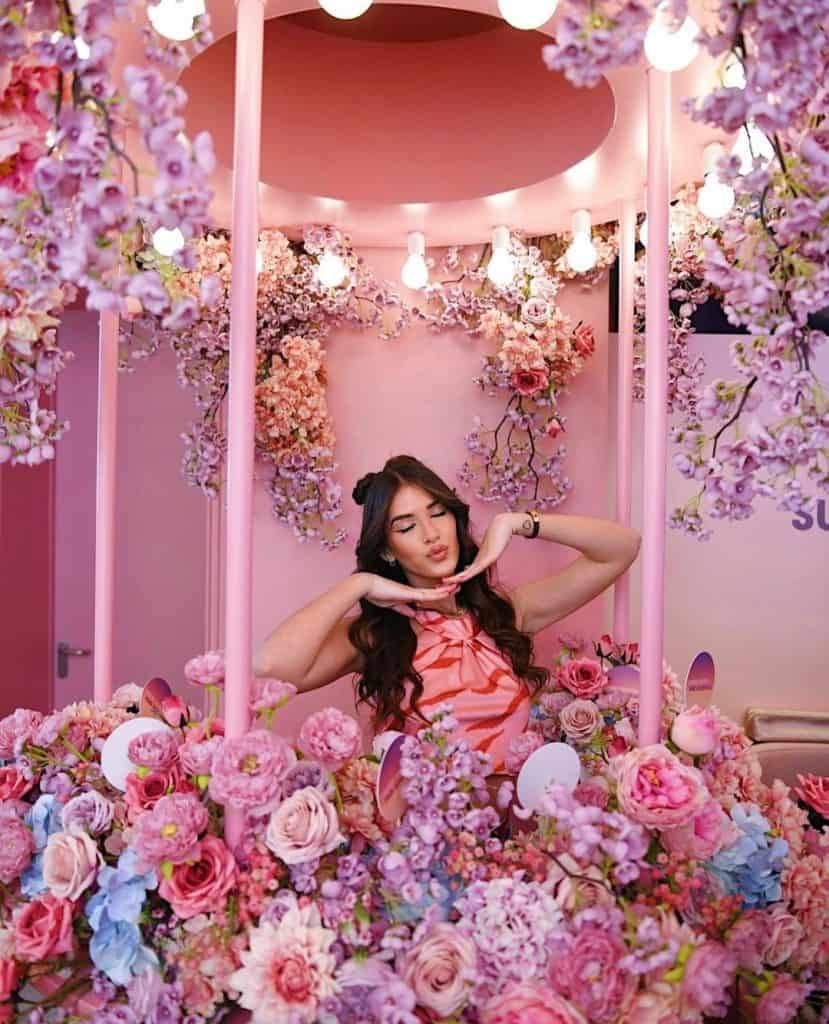 The first EL&N Cafe location was in Park Lane, which opened in 2017. At the time, there weren't a lot of places in London that were good for Instagram, so they were the first and did well. After that, the owner kept opening more and more Elan cafes. There are now 10 of them in London, and there are also Elan cafes in Paris, Dubai, Doha, and Milan. Every place has a different theme, so the decorations are also different. Even though pink is still the most common color, of course. Some of the most beautiful places in London are certainly Elan shops. From the fancy flower walls and neon signs to the sleek rose gold and marble interiors, these shops are perfect for taking pictures from every angle. The red velvet or blue sapphire custom lattes are not to be missed if you want to take the best shot. 
Location: 9 Market Place, Oxford Circus, London W1W 8AQ
Opening hours: 8 am to Midnight Daily
Cafes that are good for Instagram are becoming more and more popular in London. DYCE London, a dessert shop and lunch spot in Marylebone, is one place that is leading the way. It is a very Instagrammable cafe because of its pink booths, blue neon lights, features, and food. Mirrors hang from the ceiling and walls, making it the perfect place to take an Instagram selfie. The food is just as Instagrammable, with each dish being served in a way that looks great in photos. There are a few dishes at Dyce that you shouldn't miss. The flower biscoff hot chocolate tastes just as good as it sounds. The cafe is beautiful, and the food is great as well. They serve both lunch and sweets.
Location: 27 James St, London W1U 1DX 
Opening hours: 7 am to 11 pm Daily
Saint Aymes is one of the cutest cafes in London, so it's a great place to go with a group of friends. As soon as you see their beautiful flower decorations outside, you feel like a girl. With flower arches, candy floss prosecco, pink colors, and rose-covered walls around every corner, it's hard not to take pictures.
Saint Aymes is known for its afternoon tea, where you can sit in pink plush chairs and enjoy tea, finger sandwiches, baked scones, and delicious affogato at the end of the day. The afternoon tea at Saint Aymes, which is served on pink cake stands, looks delicious and was made for your Instagram feed. There is a long list of 24 ct gold specials and signature hot chocolates, and if you want a $5 Polaroid shot as a souvenir of your trip, you can get one made. They also have delicious drinks and mocktails. Don't miss happy hour, when some of their drinks are 2 for 1 from 4 to 7 p.m.
Location: 59 Connaught St, St George's Fields, London W2 2BB
Opening hours: 11 am to 7 pm Daily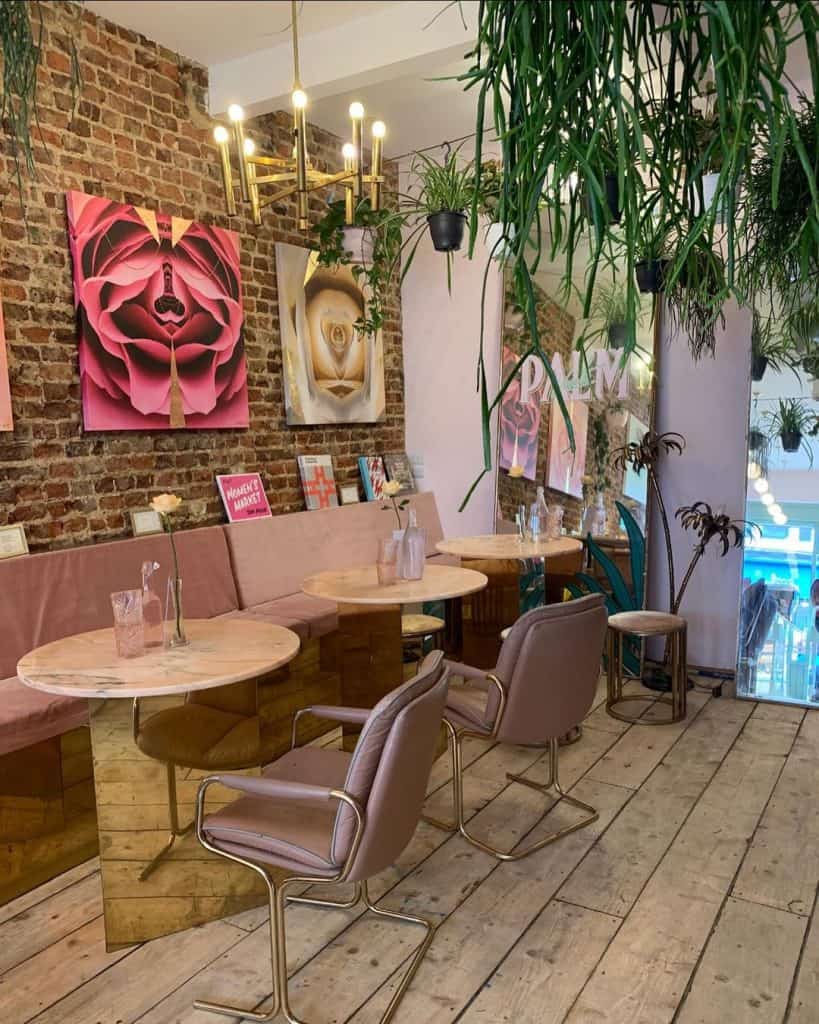 Palm Vaults in Hackney is one of the most Instagrammable bars in London. It has a tropical feel. Hackney Downs Park is only a few minutes away from Palm Vaults, and the St. John Churchyard Gardens, where you can walk through a walled garden, is right next door. It adds a touch of cuteness to the rough area of East London. Even though there is a lot of greenery and tropical plants, there is still a splash of pink. It starts every day with a lot of vegetarian and gluten-free food choices.
Location: 411 Mare St, London E8 1HY
Opening hours: Tuesday to Sunday, 12 am to 7 p.m.; Monday closed
7. Mayfield Lavender Farm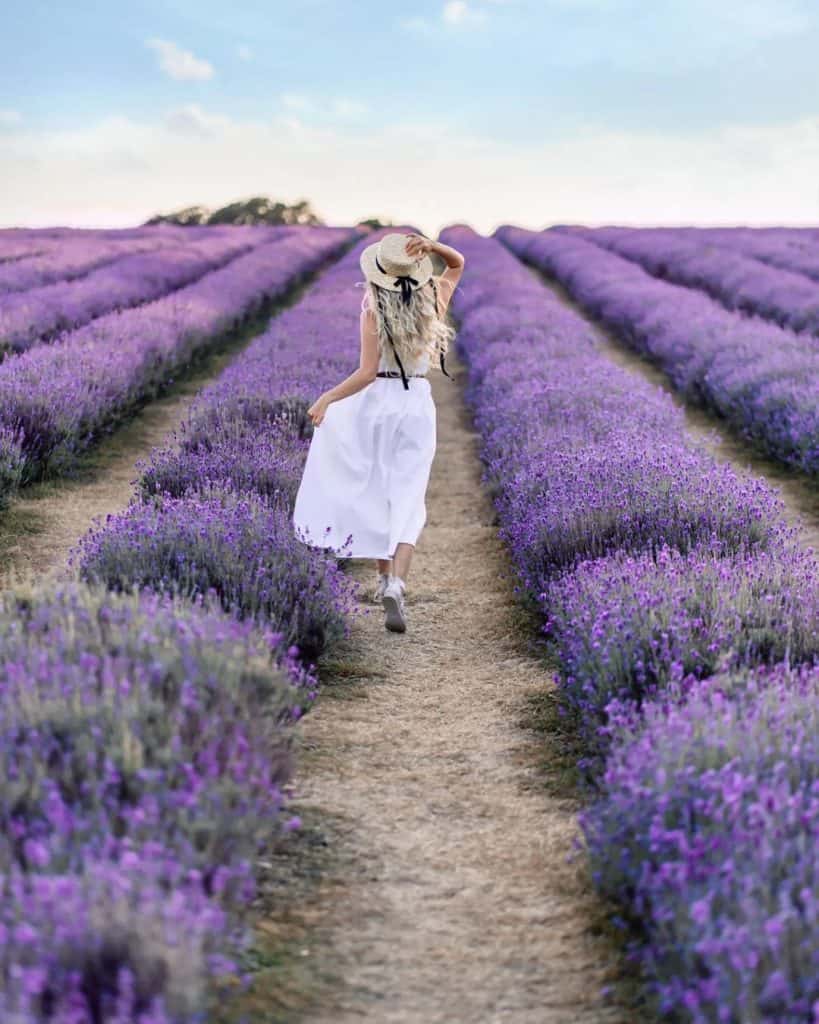 If you want to get out of Central London, Mayfield Lavender Farm is a great choice. This 25-acre lavender farm in the southern part of Greater London has a café and a shop. When the lavender is in bloom in the summer, Instagram users love to take pictures at the café. offers a unique way to eat outside, with picnic tables that look out over purple fields. They have cream tea and afternoon tea packages with homemade treats like scones, macarons, shortbread, and fudge that have lavender in them. This cafe is best known for its flowery lavender tea, which you have to try. Don't miss the lavender cider if you want something a little stronger.
Location: Lavender Field, 1 Carshalton Road, Banstead, SM7 3JA
Opening hours: 9 am to 6 pm Daily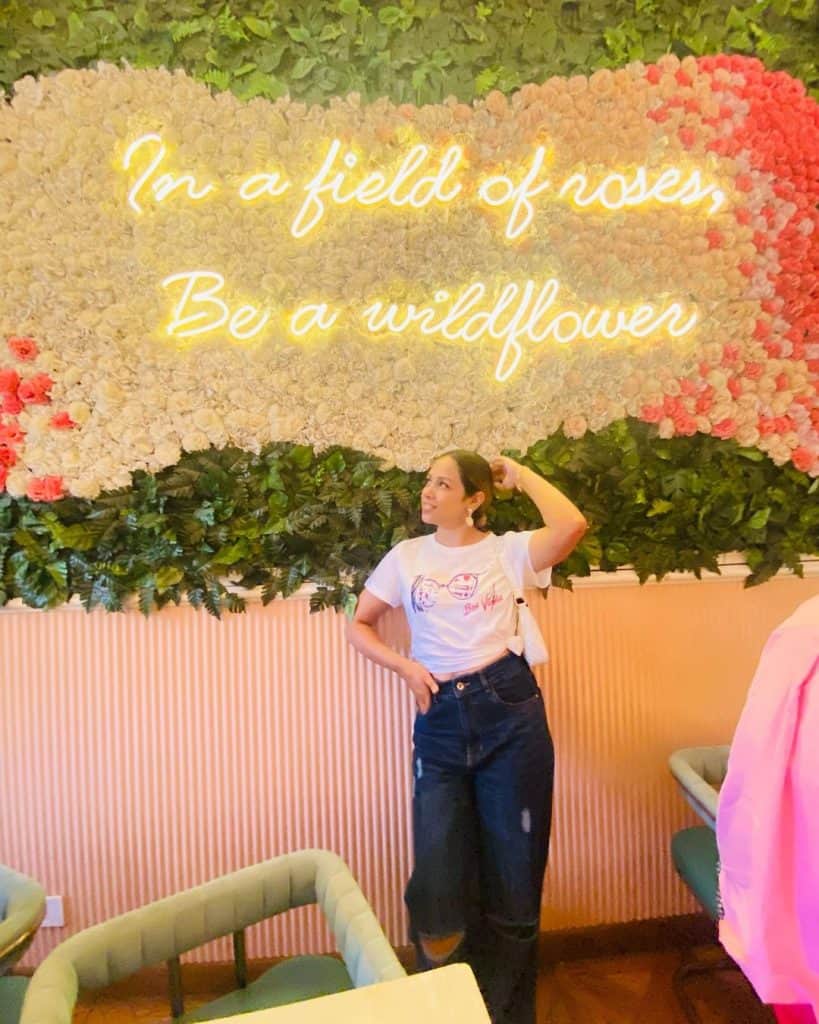 Notting Hill's Biscuiteers is a cute cafe that stands out thanks to its striking black-and-white design and its reputation for serving delicious, artfully decorated biscuits.  You can have an excellent afternoon tea while sitting in the charming yard.  Biscuiteers is the best spot in town for afternoon tea and ice skating lessons.  Try some of their famous icing biscuits in addition to their finger sandwiches, scones, and pastries.
Location: 194 Kensington Park Rd., London W11 2ES
Opening hours: 11 am to 5 pm Daily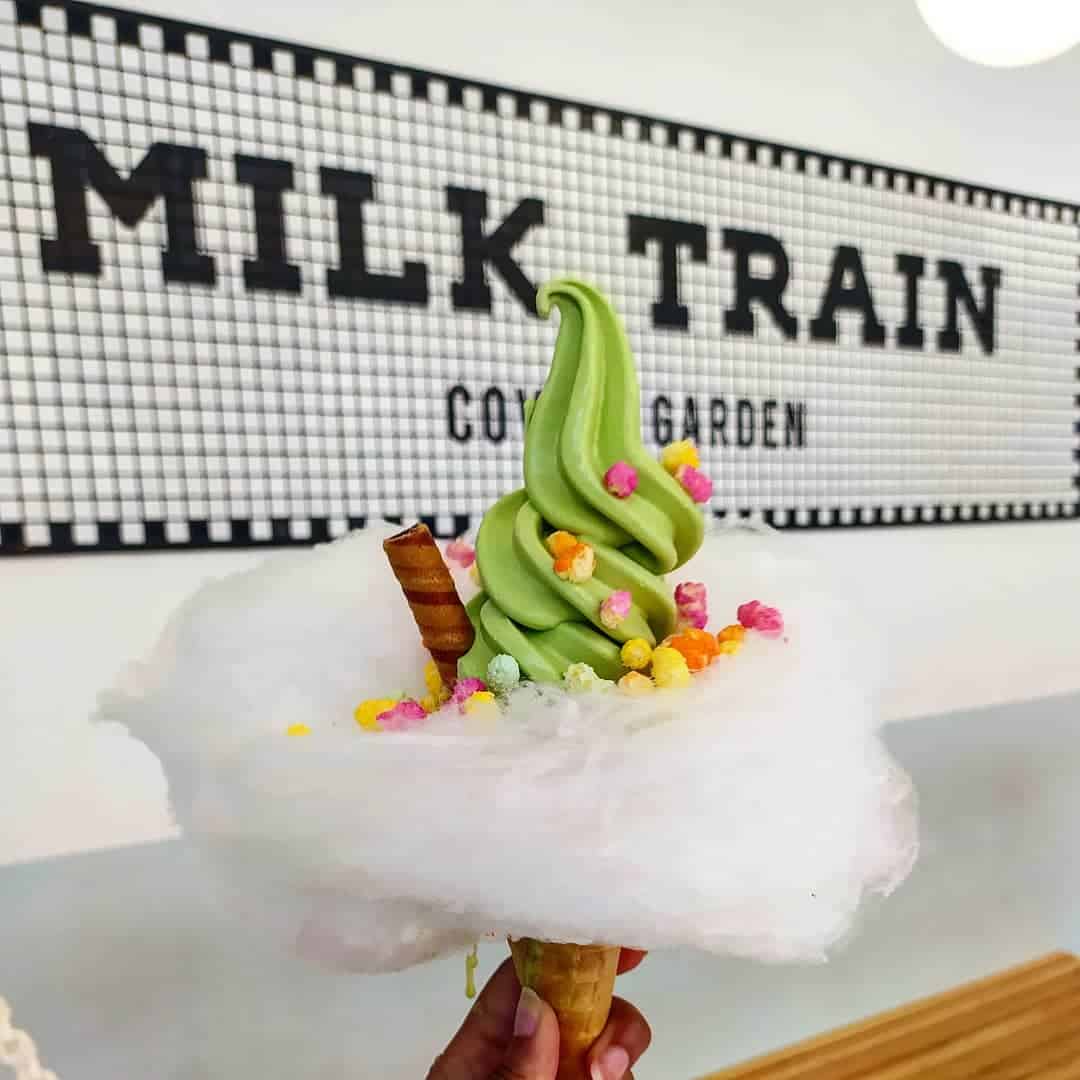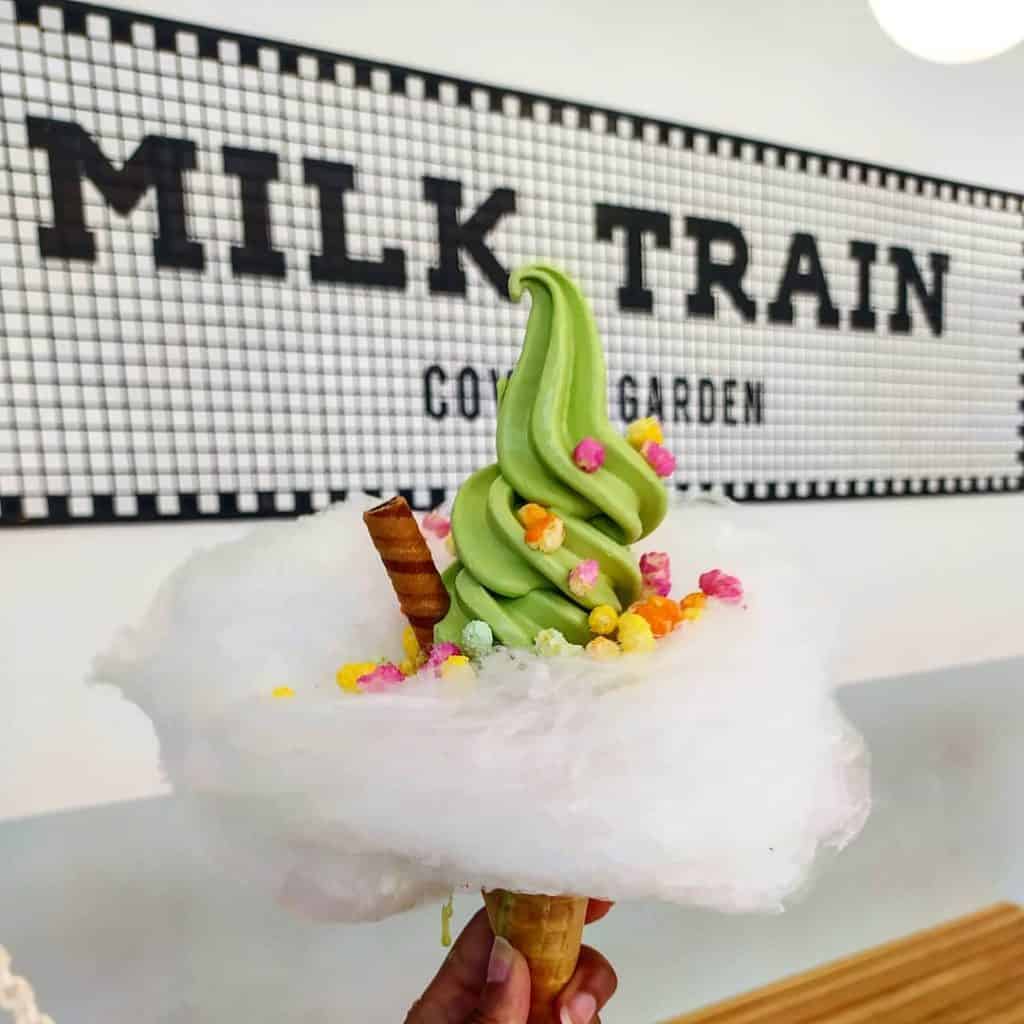 The Milk Train Cafe is the first candy floss ice cream cafe in the United Kingdom. Its location in the center of Convent Garden makes it easy to find. The interior design is perfect for Instagram and is refreshed every few months. The cafe serves candy floss ice cream cones, milkshakes, and wonderful 'inspired by travel' ice cream pints. Alternatively, you can make your own ice cream and milkshakes by combining a creamy ice cream base with a variety of mix-ins.  These one-of-a-kind works of art are without a doubt what Milk Train is most well-known for.
Location: 12 Tavistock Street, WC2E 7PH
Opening hours: Tues to Sat: 1 pm to 9 pm; Sun: 1 pm to 8 pm; Mon closed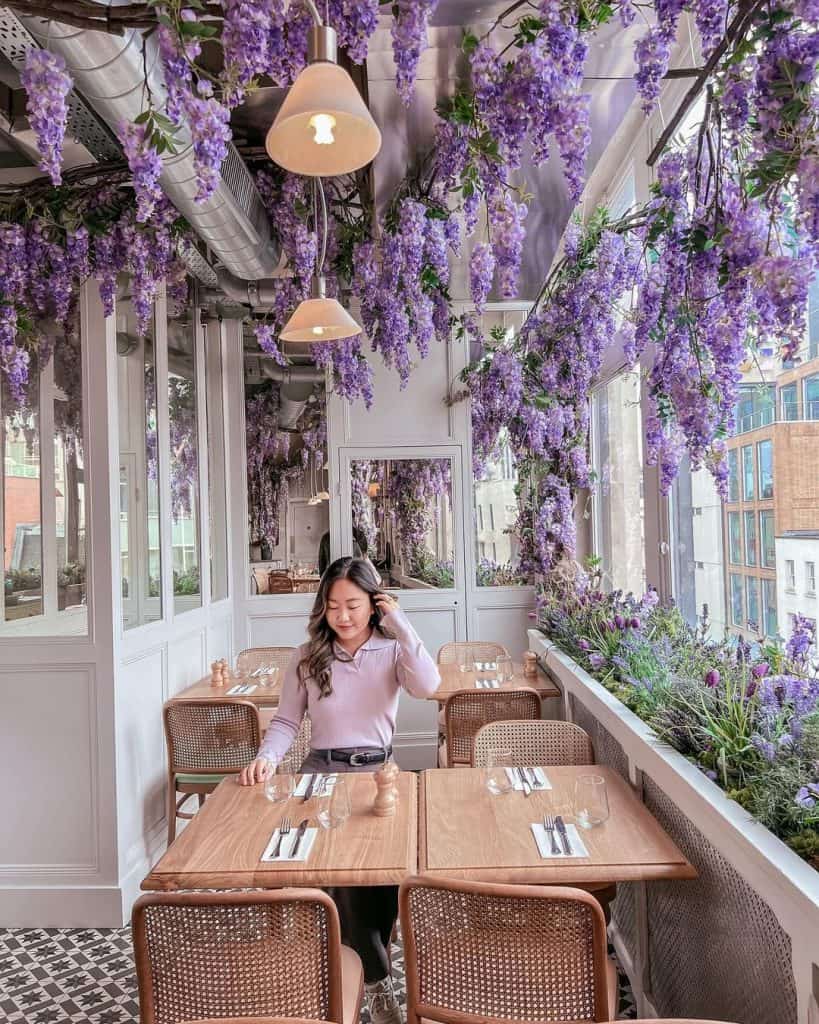 The Aubaine restaurants and cafes may be found all throughout the heart of London. Their cafe at the luxury shopping center Selfridges is famous for its photogenic design. The hanging floral arrangement is Instagram-ready thanks to its abundance of lavender and violet vines. If you're only passing through, dessert and appetizers at Aubaine are where it's at.
Aubaine serves excellent cocktails starting at £9; there are also several non-alcoholic mocktail options for those who prefer anything other than coffee. Aubaine's monthly cake subscription, Cake Club, is the perfect gift to yourself if you're as impressed by the cakes as we were. Not only is the wisteria paradise attractive, but so are the chic Parisian apartments. 
Location: 400 Oxford St, London W1A 1AB
Opening hours: Mon to Sat 10 am to 10 pm , Sun 11:30 am to 5 pm
If you want a cafe in London that looks good on Instagram and has good food, you don't have to look any further. Each cafe has a menu that will make your mouth water and lots of places to take photos for Instagram.
Common Questions About iNSTAGRAMMABLE CAFES IN LONDON