Top 10 Instagrammable Spots in Delhi
In recent years, Dubai has been an increasingly popular travel destination, particularly for those who are looking to experience the highest level of luxury, and the greatest part is that these cafes fit directly into that category. 
Trust me, both the food and the general look of these cafes will make you want to stay longer in Dubai or, at the very least, want to rebook your ticket and come back again.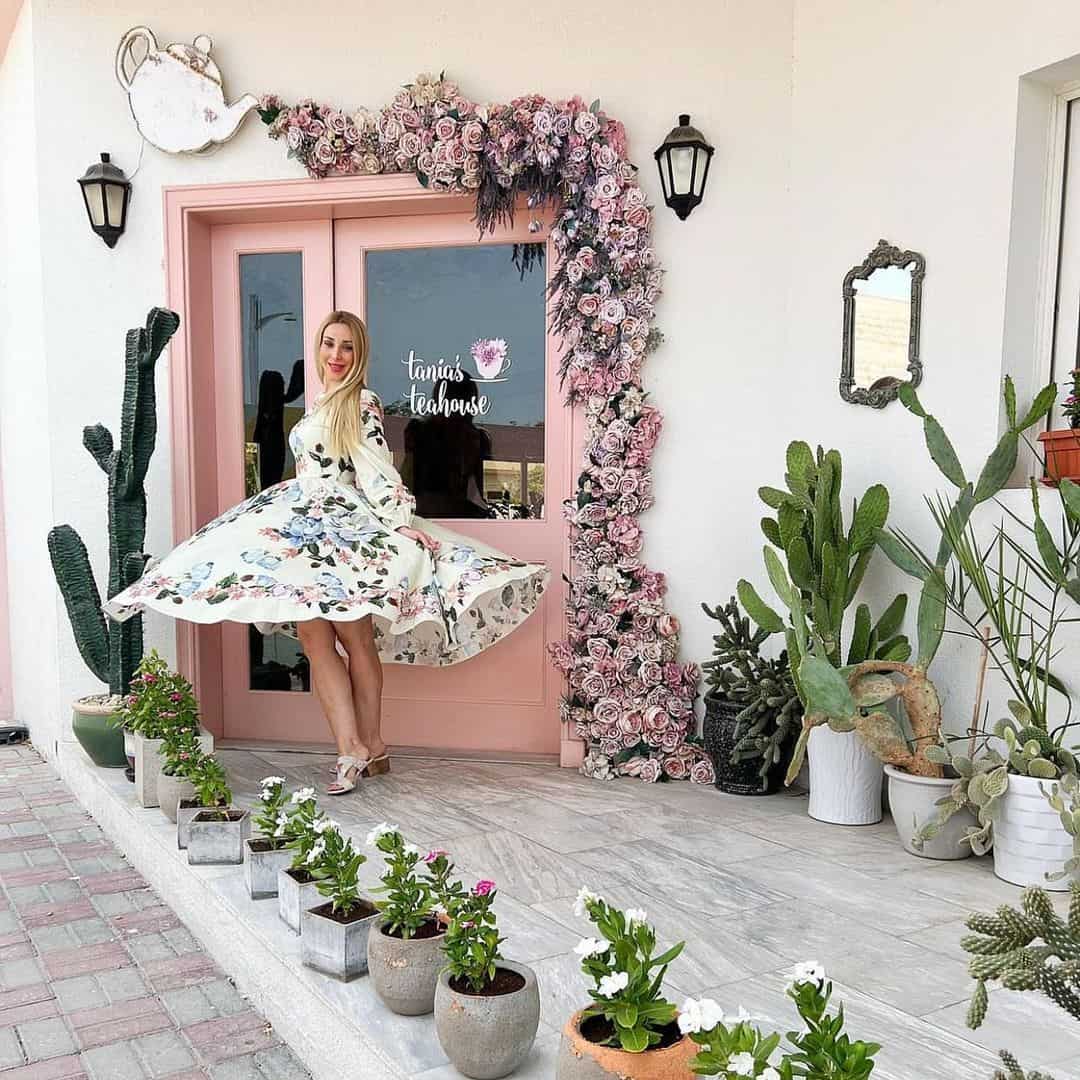 With its colorful decor and fashion-themed drinks, Tania's Teahouse has become one of the most Instagrammable spots in Dubai.  This cute café on Jumeirah Street is decorated with light pink flowers. The calm coffee shop is a cozy place to enjoy teas, coffees, and healthy snacks, such as plates of treats that are beautifully put together. Try the smoothies with colorful colors or the cookie dough tea. Each meal is served in a stylish way and has decor that goes with it.  Tania's Teahouse also makes special cakes and was recently named the seventh most Instagrammable café in the world.
Location: 779A, Jumeirah Beach Road, Dubai
Operating hours: daily, 9am to 8pm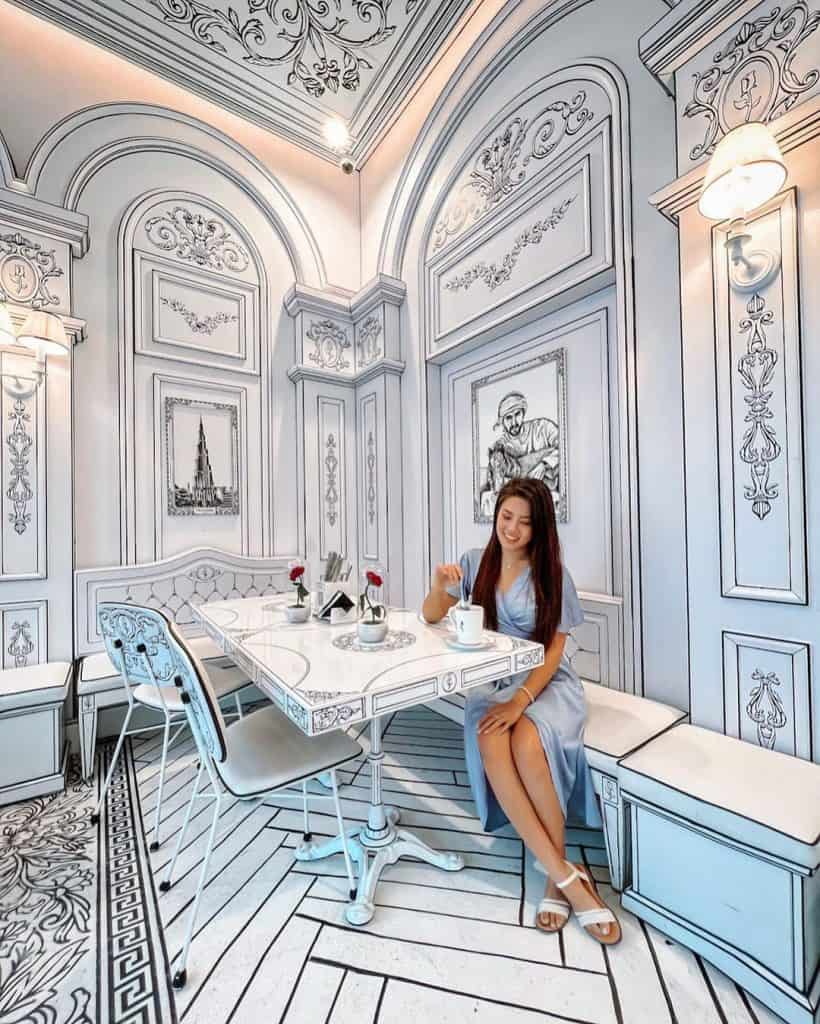 The Forever Rose cafe started in January 2020 at The Galleria, Al-Maryah Island, Abu Dhabi, and in November 2020 at Box Park, Dubai. Storybook-themed 2D concept cafe Forever Rose mixes art and food. The restaurant's black and white decor lets the food's colors shine. One of Dubai's most Instagrammable cafes 
The 2D design makes customers feel like they're in a drawing, replicating the floral boutique's lovely atmosphere. The cafe's clever design settles all 3D items, making them perfect for photography. It's impossible not to get a great shot in this 2D black-and-white room, which is enjoyable for all the senses. The black-and-white decor complements various vibrant treats. 
Location: Al Wasl Road, Boxpark, Dubai
Operating hours: daily, 9 am to 12 am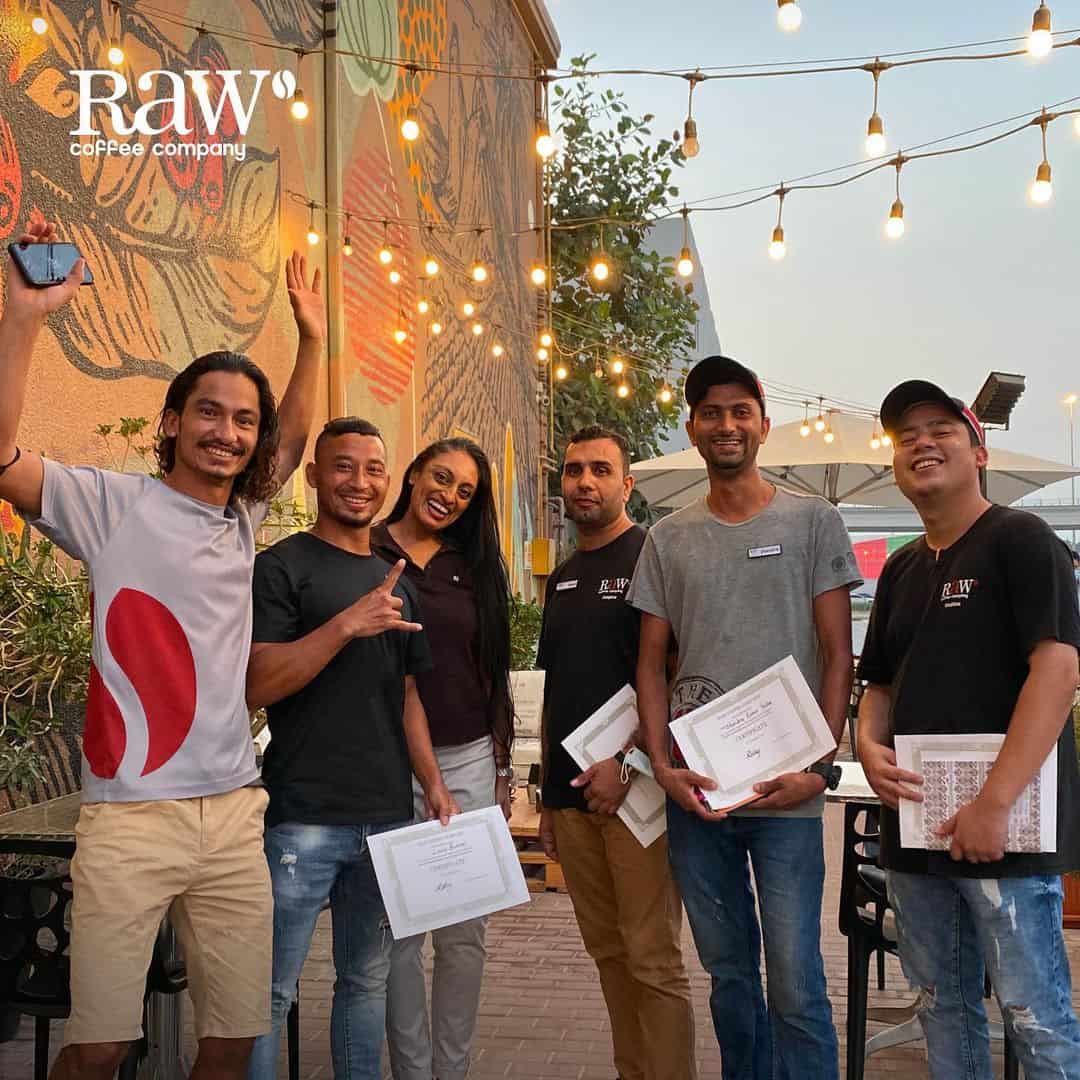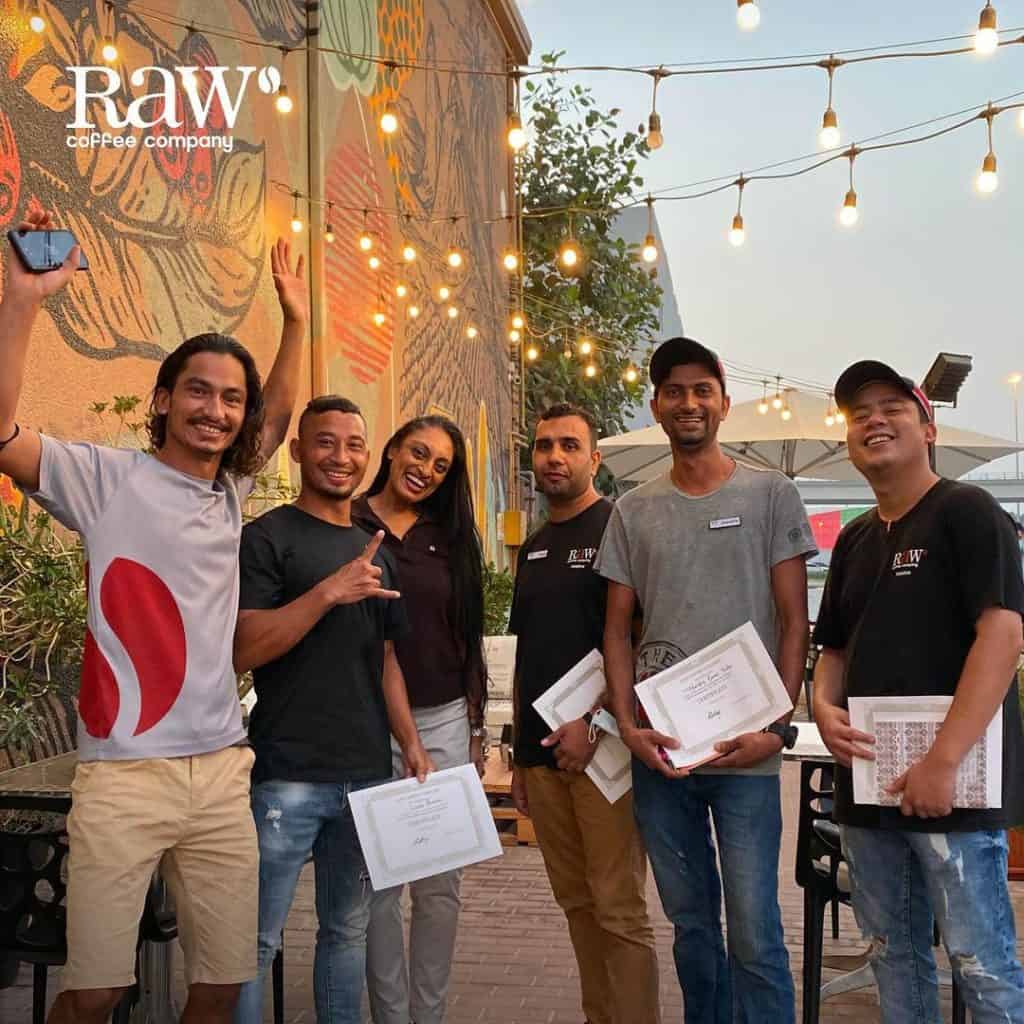 If you're looking for a hidden gem of a cafe in Dubai, check out Raw Coffee Company. It has big flowers in front of the building and chains of lights hanging over the door. Find RAW by looking for the beautiful graffiti on the outside of an Al Quoz building. The fact that they serve unusual and experimental coffee flavors like Geisha Honey, Pineapple, Dried Fig, and Pink Grapefruit makes this one of the most unique shops in Dubai. Raw Coffee Company should be at the top of your list of places to eat this weekend in Dubai that are cheap and good for Instagram.
Location: Warehouse Next to RTA Carpark WH10, Cnr. 7A and 4A Street, Al Quoz, Al Manara, Dubai, United Arab Emirates
Operating hours: daily, 7:30 a.m. to 6 pm
4. Secret Garden by L'ETO
One of the most beautiful places in Dubai is the Secret Garden by L'Eto. The beautiful name, which has stores in both Dubai Mall and City Walk, makes this pink cafe in Dubai a dream for people with a lot of followers. The ceiling and walls are covered with pink, white, and yellow roses, and ivy blooms along the windows, making you feel like you're in a yard from a fairy tale.
The Rainbow Selection of coffees, like the Royal Saffron and Azure Lavender, make this cafe even more Instagrammable than it already is. This is likely to be the cutest thing you post to your Instagram feed. Make sure to order the Candylicious drink, which comes in a glass case and has a cotton candy topping that is as light as a pillow.
Location: City Walk, Dubai
Operating hours: daily, 10am to 10pm
Cassette is in Al Quoz's charming Courtyard, which gets its own award for being the most Instagrammable cafe in Dubai. This is a cool place for foodies and music fans to hang out, relax, and enjoy fine dining in a modern and fun setting. It's one of the most Instagrammable coffee shops in Dubai, so you should definitely go there.
They serve breakfast, lunch, and dinner. For breakfast, you can get Savory waffles with duck confit. For lunch, you can get a smoked sandwich. And for dinner, you can get Sticky Toffee pudding. The choices for breakfast are healthy and unique. Cassette is full of records and record players, as well as unique art inspired by pop culture that is meant to get people to think creatively. 
Location: The Courtyard, Al Quoz, Dubai
Operating hours: daily, 8am to 6pm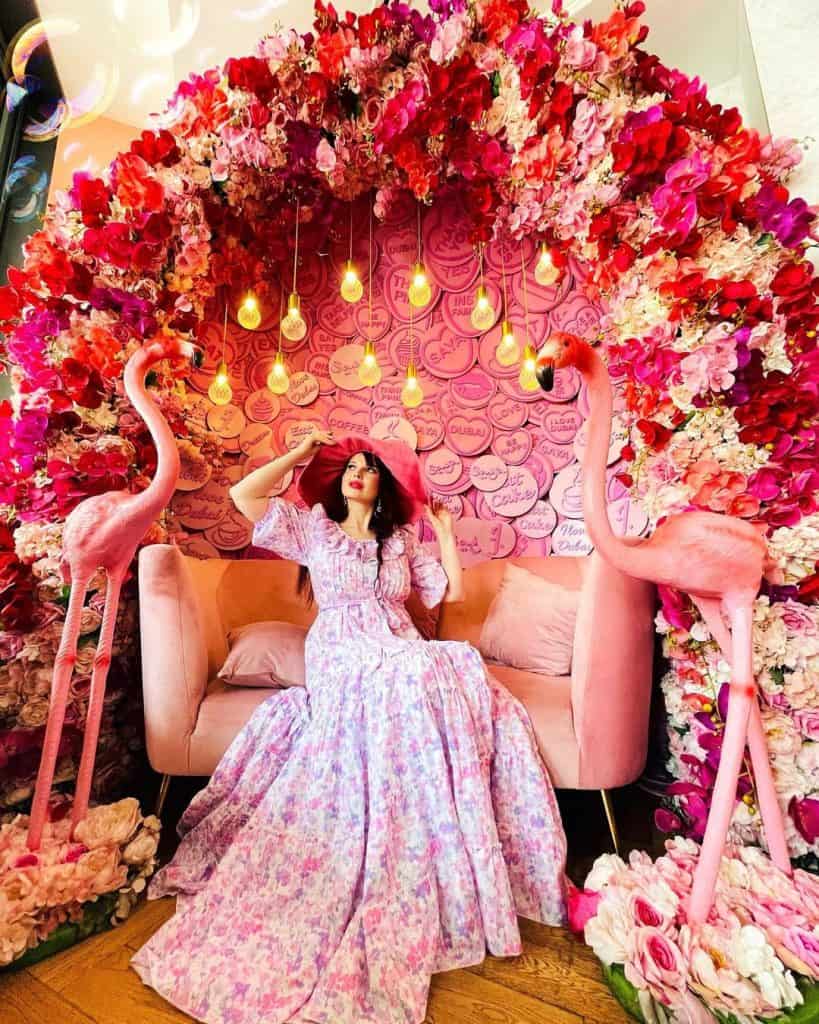 Saya Caffe is the place to go for beautiful views and flowers. It is a beautiful and classy café that is all pink and decorated with flowers. lowers.Saya's food looks great on Instagram because of how beautiful the restaurant is. There are five different places in the city: The Pointe, City Walk, Wasl 51, Nakheel Mall, and Dubai Hills. As soon as you walk into the restaurant, you'll be taken on a wonderful trip through all of the courses of a unique Mediterranean experience. 
Location: City Walk, Dubai
Operating hours: daily, 9.30 p.m. to 12 a.m.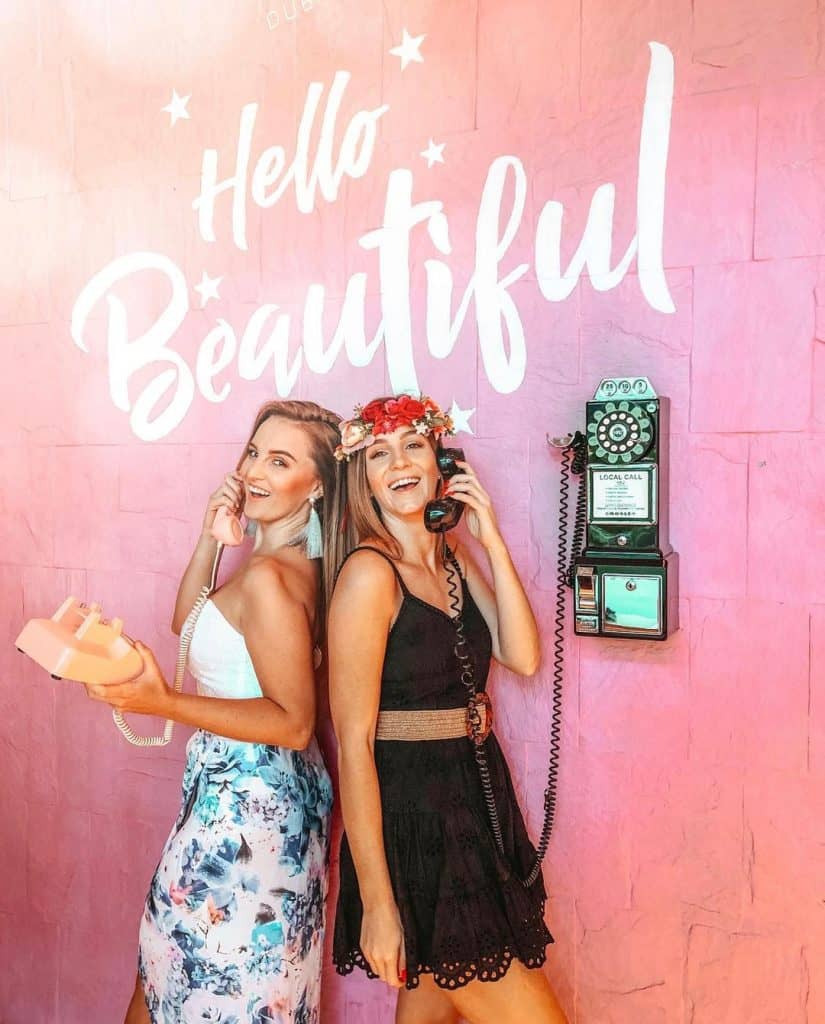 Bountry Beets is well-known for its wide range of vegan and vegetarian cuisine as well as its botanical setting, which extends directly from the charming cafe into the big outdoor balcony. It has pale pink walls, punny dish names, and paintings that make it the perfect place to take a picture. Fans also give high marks to this establishment's creative breakfast offerings, particularly the stacks of gluten-free charcoal pancakes.
Location: Le Meridien Mina Seyahi, Dubai Marina, Dubai
Operating hours: daily, 8 am to 10 pm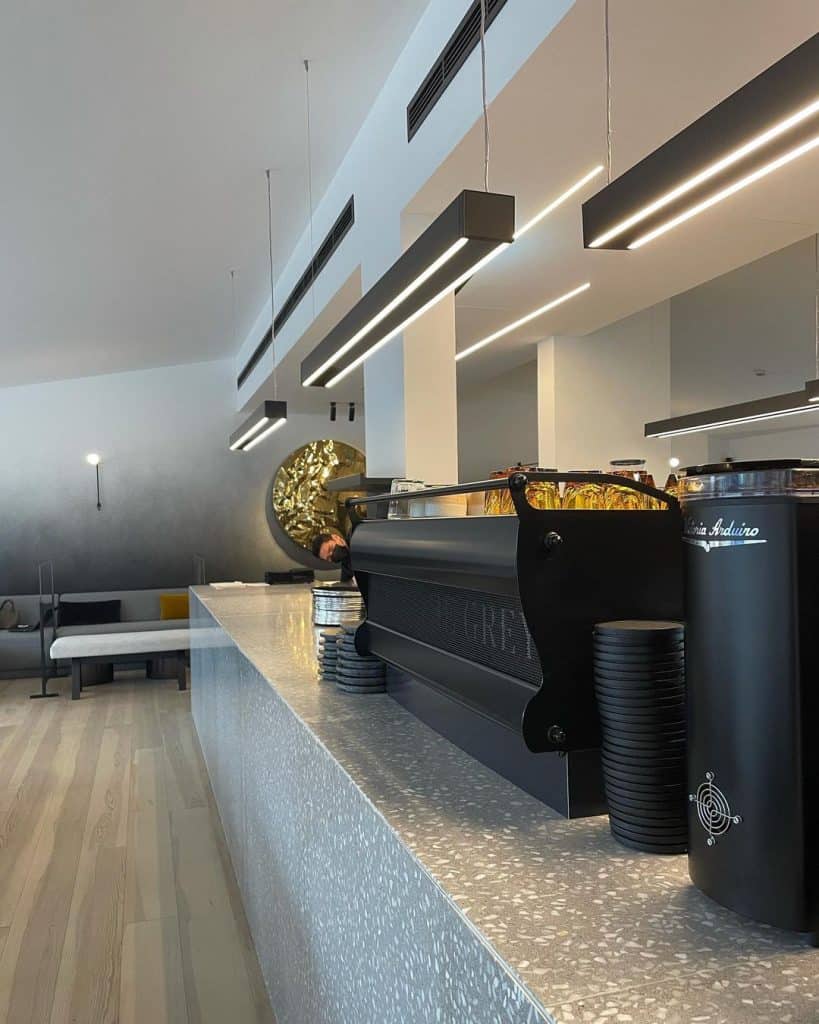 The Grey is a modern, low-key cafe that might not be the first place you think of when you think of the most Instagrammable cafes in Dubai.  This dark and simple bar is a great place for you and your friends to hang out. Everywhere you turn, you'll see clean gray walls with bits of gold and brass on them. Known as the "center of creative freedom and interesting interactions." There are classics, tea, boba, and unique coffees on the menu. They also offer breakfast, desserts, and small bites at costs that are light on your budget in Dubai. 
Location: 9 A St., Al Wasl, Al Safa 1, Dubai, United Arab Emirates
Operating hours: Mon to Thurs 7:30 am to 11 pm , Fri and Sat 8 am to 12 am and Sun 8 am to 11 am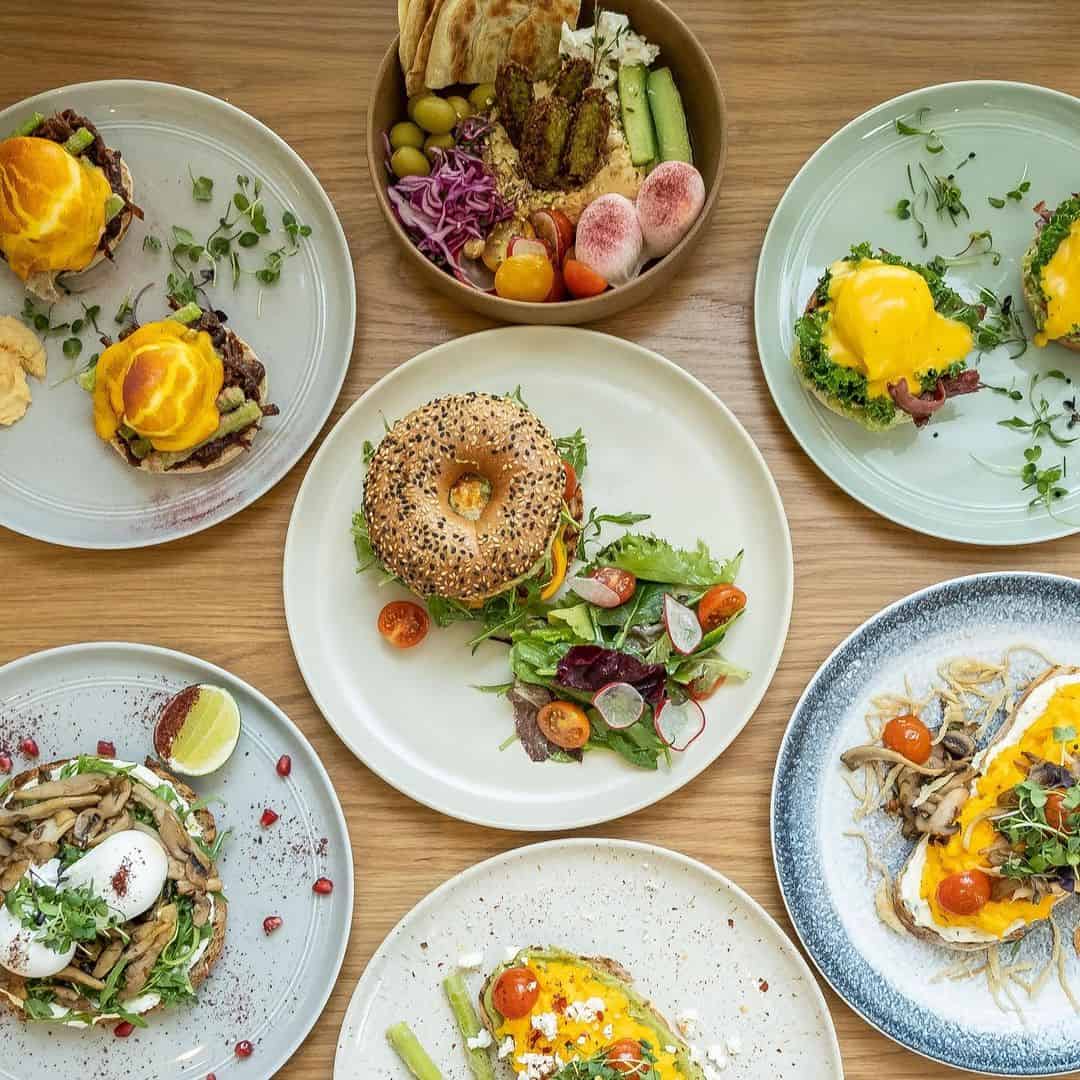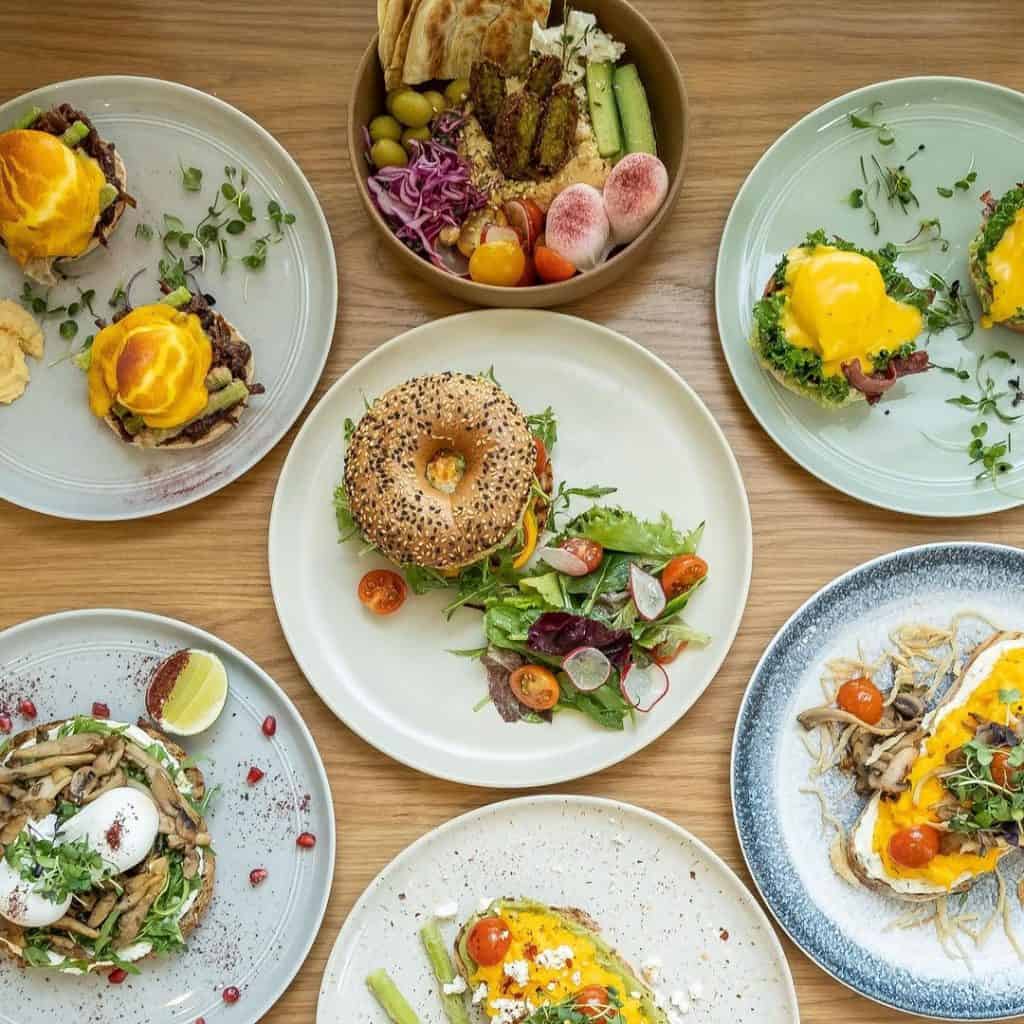 Since 2015, this cafe has been a modern place to hang out. Fresh plants will surround you as you sit beneath large, balloon-shaped light fixtures. What makes Friends Avenue Cafe so Instagrammable is the food and drinks they serve. The colorful veggie burger, which has avocado, hummus, lettuce, onions, and a tasty veggie meat, is one of the most Instagrammable things on the menu. 
Breakfast is served until 3 p.m., so Friends Avenue is always full of people meeting up. Out of all the flower shops on this list, this one is the only one that gives you an experience you can't get anywhere else. It's one of the most Instagrammable shops in Dubai because of how it looks. 
Location: Fortune Executive, Ground Floor, Cluster T, JLT, Dubai
Operating hours: daily, 7 am to 10 pm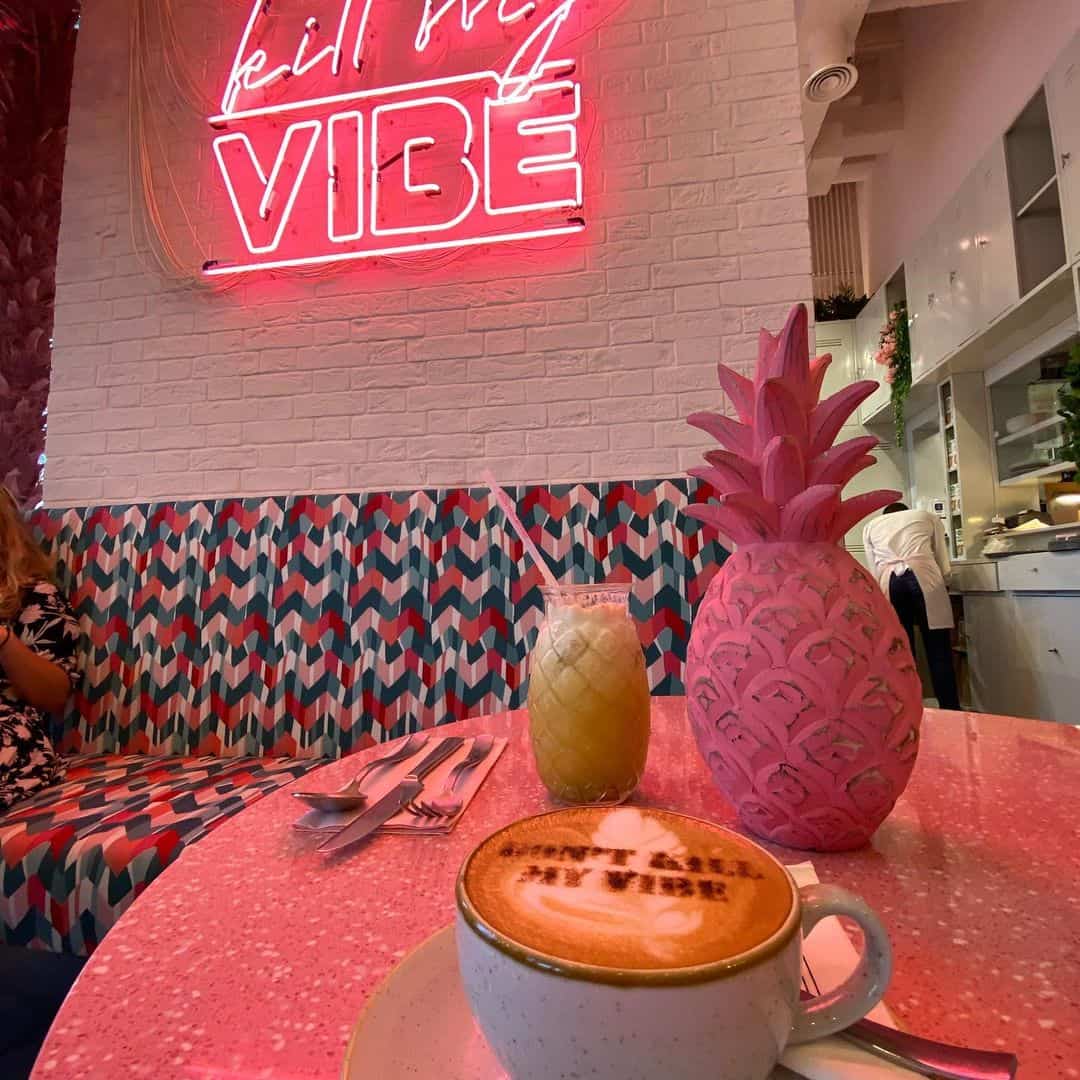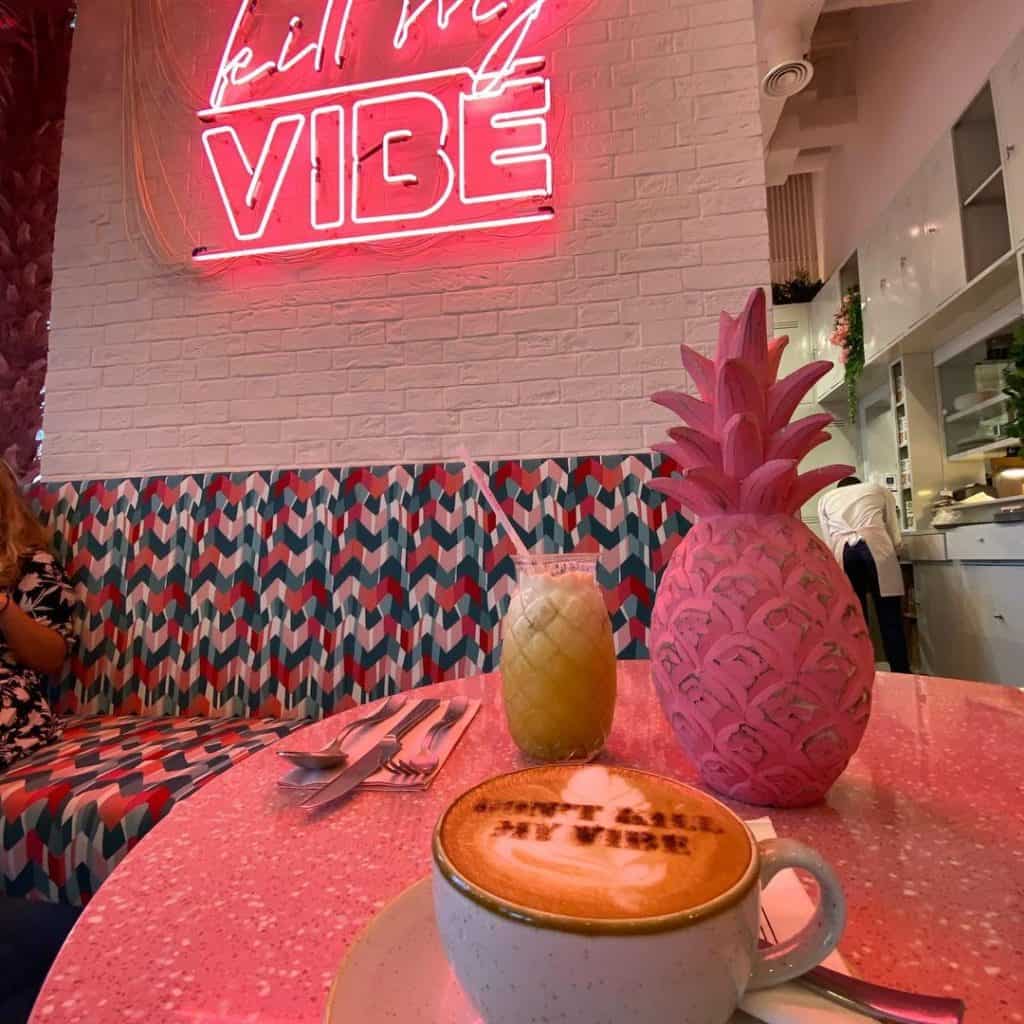 People often go to Vibe at Jumeirah and Dubai International Financial Centre when they are looking for places that will make their Instagram feeds pop.  You will see a tropical-style cafe with bright colors that will take you to a small highway stop in the Caribbean.  Their views on Florentine eggs and coconut pancakes are as pink as the neon signs, pink palm trees, and pink pineapples that are part of the setting.  You've come to the right place if you're looking for a cool new place to hang out with friends or a healthy dinner made with tasty ingredients.  The breakfast plates at Vibe are works of art, and their names, like "I'm benedicted to you" and "scramble, don't go bacon,my heart," are cute and clever.
Location: Al Wasl Road, Jumeirah
Operating hours: daily, 12am to 10pm
Coffee shops are great for building community because they are usually located in high-traffic, easily accessible areas. Coffee shops provide a warm welcome to people who may feel lonely in this age of electronic isolation.
Common Questions about Instagrammble cafes in dubai
Start Planning Your Dubai Trip Now!
Book Your Flight:
Use Skyscanner to find a cheap flights. A travellers favorite way to book flights, as it searches websites and airlines around the world with one click.
Book Your Bus or Transportation Within Dubai:
There are two ways to book your transporation, ask your hotel or hostel, go to the local bus terminal, or book online, for a less stressful trip using EasyBook or 12go.asia
Book Your Accomodation: 
Find the best hotels or hostels at HostelWorld, Booking.com, Agoda.com. Perks include with no upfront payment. Pay when you check out and Free cancellations.
Dont Forget Your Travel Insurance:
Two popular choices are SafetyWing and WorldsNomads. A traveler should buy traveler's insurance to protect themselves against unexpected events such as trip cancellations, medical emergencies, and lost or stolen baggage. It provides peace of mind and financial protection in case of unforeseen circumstances.
Useful Apps
RAKTA / Roads & Transport Authority / Bus Bud – Booking Bus
Botim / Threads / WhatsApp – Communication
Booking.com / Agoda / Trivago -Booking Hotel
Dubai.metro / Rail.cc / Omio – Booking Train
Eateasy.ae / Uber Eats / Talabat – Food Delivery
Talixo / RTA / Book Taxi Dubai – Booking Taxi
Want More Information On Dubai?
Be sure to check out my nomad travel guide on Dubai for even more tips.
Disclosure: Please note that some of the links above may be affiliate links, and at no additional cost to you, I earn a commission if you make a purchase.