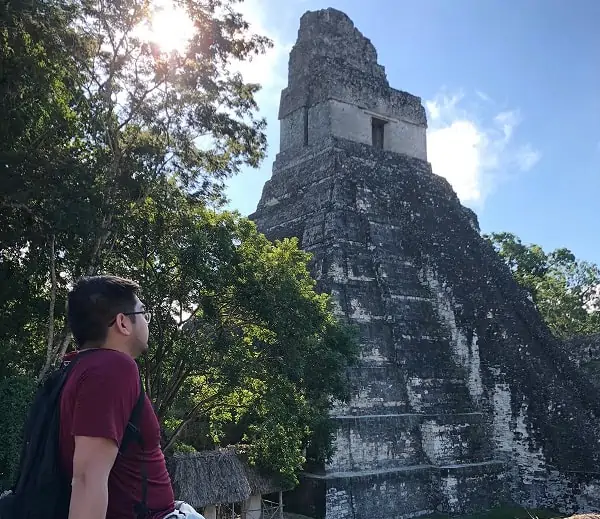 Firstly, there won't be a shortage of people trying to sell you tour packages, from your taxi driver, to your hostel or hotel. There is one sure fire way to know you are being SCAMMED. If they claim that their package includes transport and your entrance tickets, then you are being…. Wait for it … SCAMMED!.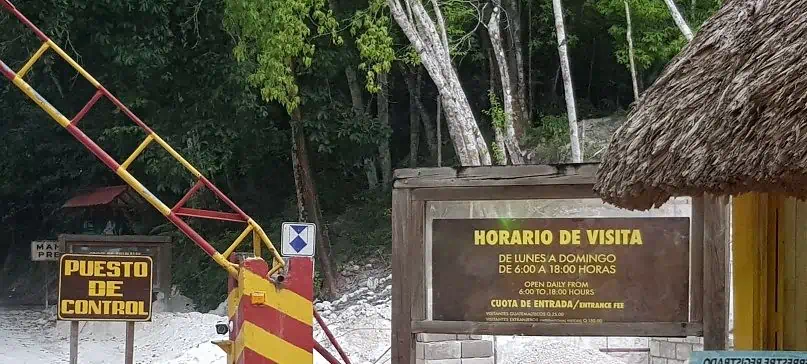 There are only two ways to get your tickets for Tikal, at the BANRURAL Bank, in the city, or at the entrance of Tikal, also from the bank ( they have a booth there). The entrance fee is  150 Q per person. 
My group and I decided to get tickets ahead of time, which meant we didn't have to wait in line at the park entrance, but we still had to wait for the other travelers in the minivan to get theirs.
Take it from me, you will want to get them ahead if you can, it's going to be around 6 am and you'll want to nap as much as you can!   There are usually a few pickup times for your transport, and that's something you should discuss before hand. I found that a few hours 3-4, was enough.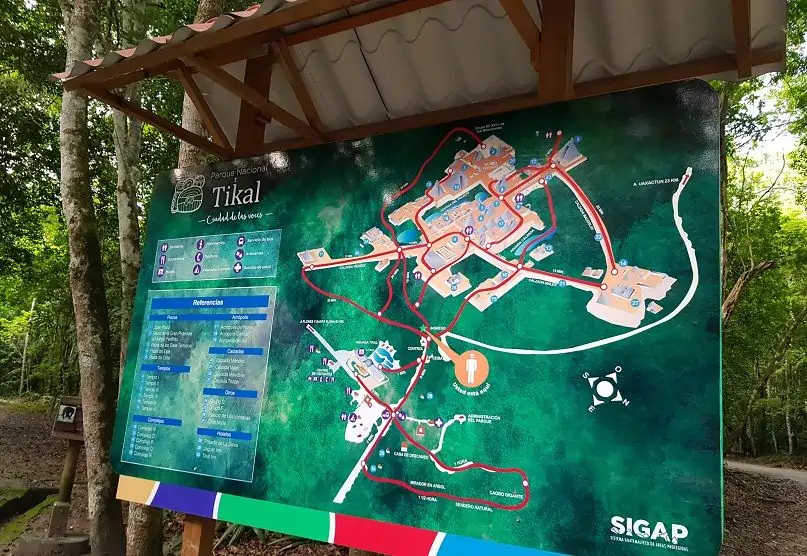 Things to take
Mosquito spray:  By the time I left the park I had 10 new bites, and I say 10 because I stopped counting after that. 
Water Bottle: You can buy some there in one area of the park, but it's easier to bring your own and just buy another there when you run out. 
Comfortable shoes: it goes without saying that you will be walking a lot and be climbing a lot of stone steps. I know you want to look cute for your pictures, but its not worth all the blisters, Bring your cute shoes in your backpack! 
Food: After walking around all day you will want to eat, so bring a packed lunch or a snack to last you will the early afternoon
A hat and sunglasses: it can get very warm and sunny, if you are that gets easily bothered by the sun, you will want to bring both, and maybe even a sweat rag.
Hand Sanitizer and toilet paper: The restrooms seemed somewhat clean, but with no electricity. I suggest you bring both of these in case, they are out. Better to be safe than sorry! 
Camera: There are many beautiful views and plenty of opportunities for that insta worthy shot, (No Drones are allowed) 
common questions about tikal scams
Start Planning Your Guatemala Trip Now!
Book Your Flight:
Use Skyscanner to find a cheap flights. A travellers favorite way to book flights, as it searches websites and airlines around the world with one click.
Book Your Bus or Transportation Within Guatemala:
There are two ways to book your transporation, ask your hotel or hostel, go to the local bus terminal, or book online, for a less stressful trip using EasyBook or 12go.asia
Book Your Accomodation: 
Find the best hotels or hostels at HostelWorld, Booking.com, Agoda.com. Perks include with no upfront payment. Pay when you check out and Free cancellations.
Dont Forget Your Travel Insurance:
Two popular choices are SafetyWing and WorldsNomads. A traveler should buy traveler's insurance to protect themselves against unexpected events such as trip cancellations, medical emergencies, and lost or stolen baggage. It provides peace of mind and financial protection in case of unforeseen circumstances.
Useful Apps?
CheckMyBus / GuateGO / Busbud- Booking Bus
WhatsApp Messenger / Telegram / Snapchat – Communication
Bookings.com / Trip.com / HostelWord – Booking Hotel
Rail.cc / Omio / Bookaway – Booking Train
Uber Eats / Glovo / Start.io – Food Delivery
Uber / Easy Taxi / Grab – Booking Taxi
Want More Information On Guatemala?
Be sure to check out my nomad travel guide on the Guatemala for even more tips.
Disclosure: Please note that some of the links above may be affiliate links, and at no additional cost to you, I earn a commission if you make a purchase.