There are so many things to do in Costa Rica, it has amazing culture, food, gorgeous beaches and friendly people. There is little doubt that the main Costa Rican attraction is its natural beauty.
I was fortunate enough to be hosted during my visit. The following is a selection of my favorite things to do in Costa Rica.
1.Scuba Dive and Snorkel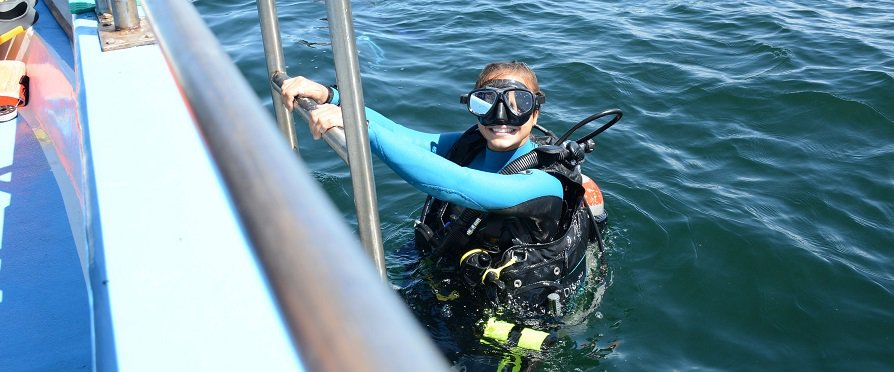 Diving is one of the best things to do in Costa Rica, and Drake Bay is one of the places best to do this. The area has some of the best diving in the country, because seasonal rains don't affect visibility like they do in other locations, plus there is also a lack of development which means the water isn't cloudy.
Thus, the waters are full of coral, fish, and other sea creatures such as reef sharks, stingrays, turtles, and eels, making it one of Costa Rica points of interest for marine life. I had the opportunity to go snorkelling and it was worth it! Be Careful of the sea urchins, I know I got too close, it will hurt!
Another benefit of diving in the Drake Bay area is that there are lots of arches and tunnels to swim through, and it is not necessary to go deep to see lots of fish, which is lucky because I am not the best swimmer. It's easy to see why this is one of Costa Rica attractions.
2.Surfing and Beach Bumming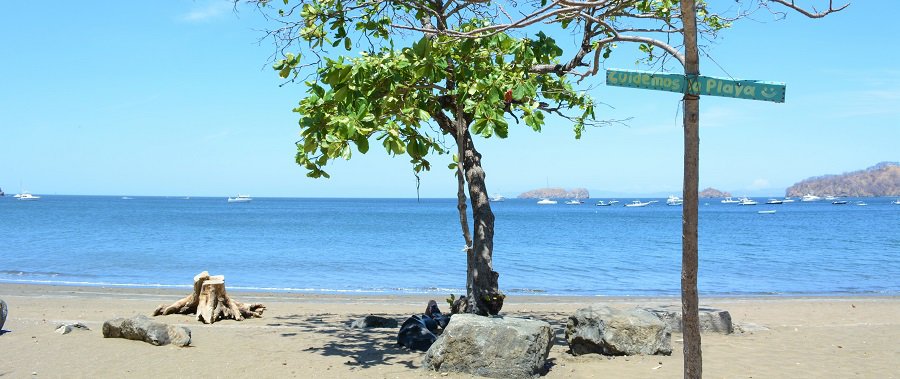 Surfing is one of the most popular things to do in Costa Rica – this country gets some of the best waves in the world! Nothing beats the waves of Pavones, Playa Tamarindo, Playa Negra and Playa Hermosa. 
If surfing is not your thing (like me), but you still like being in the water, try stand up paddle boarding. It's gaining in popularity in Costa Rica lately. It's a nice way to get a good work out (it's much harder than it looks) and explore the coast, the rivers and the lakes of Costa Rica. Most hotels and beaches rent out boards. It's also possible to rent boards or sign up for classes online.
Or just soak up the sun and take in views. Sip some drinks as you tan.. or burn! 
3. Go Hiking in Corcovado National Park
With so much nature and so many volcanoes, it's only obvious that one of the things you must do in Costa Rica is hiking. I love volcano hikes (my favorite to date has been climbing mt.fuji in Japan), and hiking in Arenal and La Fortuna is one of the top activities in Costa Rica. However, I also recommend heading to Corcovado National Park for more adventures other than hiking, a quick google search will point you to the possibilities.
Corcovado National Park is located in the Osa Peninsula, on the Pacific coast of Costa Rica. It is one of the most diverse places on earth in terms of flora and fauna, and a paradise for anyone who loves wildlife.
4. Go white water rafting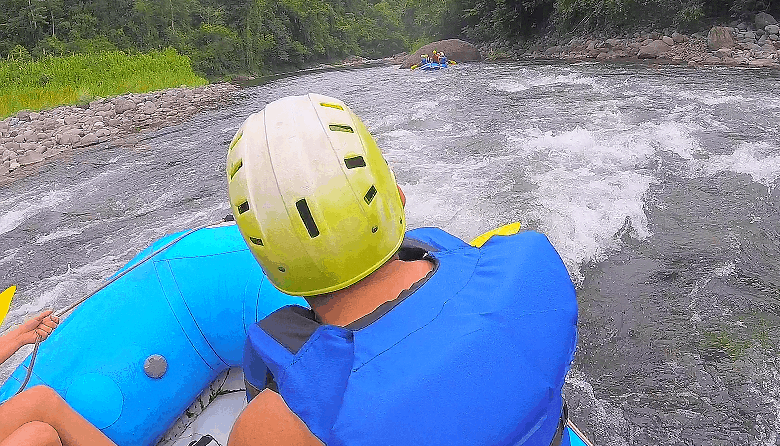 One of the most adrenaline filled things to do in Costa Rica is white water rafting– that is, going down raging rivers on a small boat. This literally is a once in a lifetime adventure, and a great way to appreciate all the incredible nature Costa Rica has to offer. Check out the surrounding forests and open skies, and feel the fresh water splashing on you.
5. Take a Tram across the Rainforest or Zipline
One of the coolest things to do in Costa Rica is riding a tram through the rainforest. Of course I still think hiking is the best way of getting in touch with nature in Costa Rica, but if this is not your thing or you just don't feel like it for whatever reason, a tram will allow you to get through the jungle and admire lots of wildlife, including birds and monkeys. Make sure to also have a guide, whose trained eyes will point to all there is to see!
Want something faster or more thrilling? Head to one of many zipline courses offered in Costa rica. You will be able to zip your way through forests, over creeks and pasts rivers. 
COMMON QUESTIONS ABOUT things to do in costa rica
Start Planning Your Costa Rica Trip Now!
Book Your Flight:
Use Skyscanner to find a cheap flights. A travellers favorite way to book flights, as it searches websites and airlines around the world with one click.
Book Your Bus or Transportation Within Costa Rica:
There are two ways to book your transporation, ask your hotel or hostel, go to the local bus terminal, or book online, for a less stressful trip using 12go.asia
Book Your Accomodation: 
Find the best hotels or hostels at HostelWorld, Booking.com, Agoda.com. Perks include with no upfront payment. Pay when you check out and Free cancellations.
Dont Forget Your Travel Insurance:
Two popular choices are SafetyWing and WorldsNomads. A traveler should buy traveler's insurance to protect themselves against unexpected events such as trip cancellations, medical emergencies, and lost or stolen baggage. It provides peace of mind and financial protection in case of unforeseen circumstances.
Useful Apps?
Moovit / La Terminal / CheckMyBus – Book Busses
WhatsApp Messenger / Telegram / Snapchat – Communication
Hostelworld / Expedia / TripAdvisor – Booking Hotel
Bookaway / Jonny Melon / rail.ninja – Booking Train
Zomato: Food Delivery & Dining / Swiggy Food & Grocery Delivery / Foodpanda: Food & groceries – Food Delivery
Uber / InDrive – Booking Taxi
Want More Information On Costa Rica?
Be sure to check out my nomad travel guide on the Costa Rica for even more tips.
Disclosure: Please note that some of the links above may be affiliate links, and at no additional cost to you, I earn a commission if you make a purchase.