5 Steps To Get To Guatemala From Honduras
Path: San Pedro Sula -> Morales    -> to Rio Dulce -> Flores.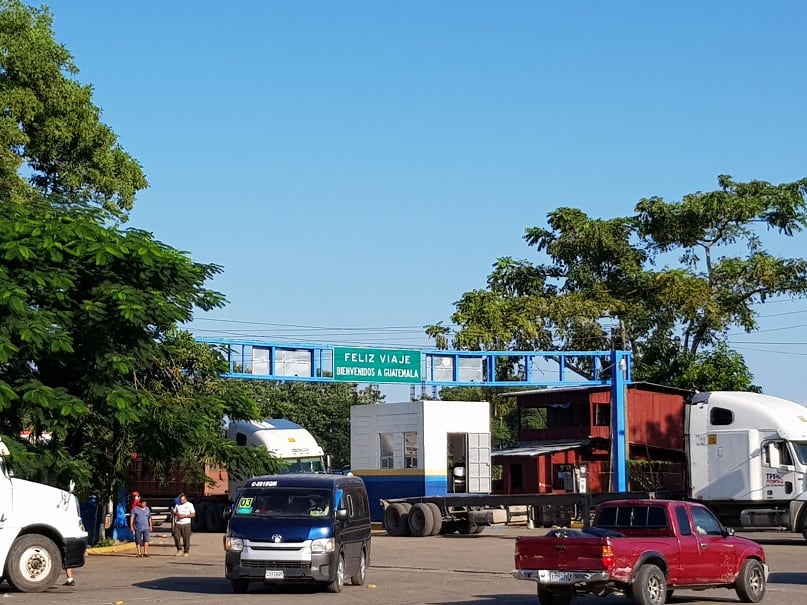 We took a bit of an unconventional trip. We went from Honduras to Guatemala and traveled at least 20 hours in buses in the span of 6 days. 
You will have many options for bus transportation, I used Transportes Fuente del Norte. While I usually take night buses to use my days for exploring, I suggest taking daytime transportation as it is safer. 
Do your research on transportation companies. We found a few companies through Facebook. We called and messaged them on there to find out costs and departure times. Have cash ready when going to go buy tickets, some take credit card, but I wouldn't rely on that.
Step 1. Buying Tickets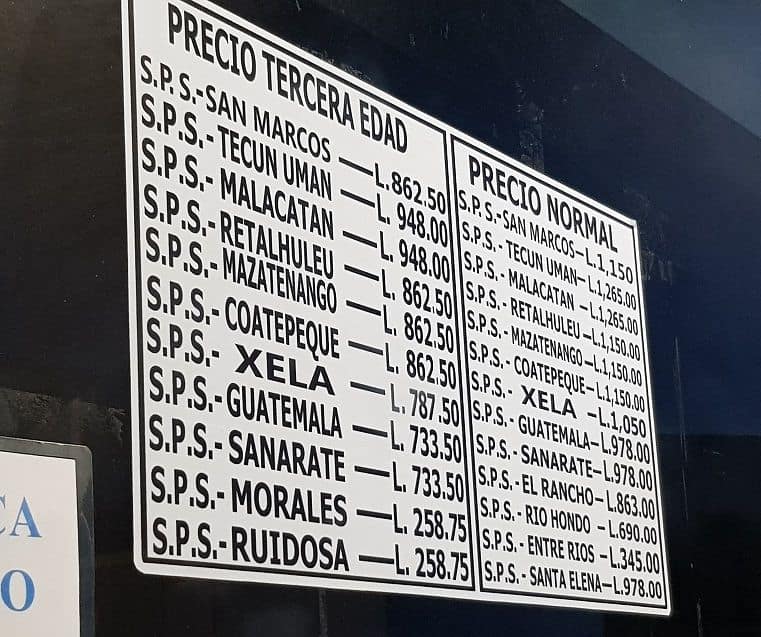 We made our way to the bus station at 6 am to buy our tickets, directly from the bus line. It doesn't hurt to go early to find out what options you have. We paid about 260 Lempiras per person to get to Morales.
The buses have restrooms, BUT for peeing only. You will find they aren't well kept, so take every stop over  and break as an opportunity to use the restroom. Have some small change ready as some places may charge to use the restroom, such as the restrooms on the border.  
Step 2: The Border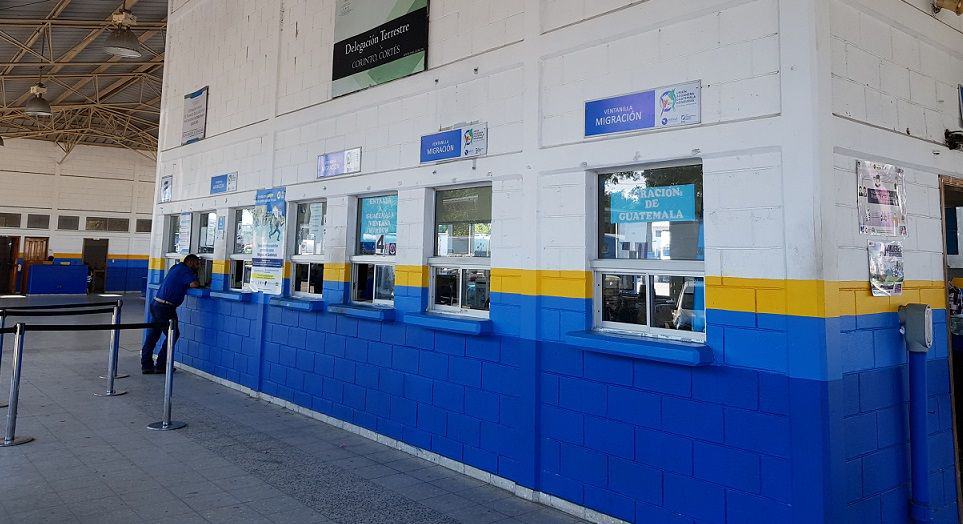 When you get to the border you will  have to wait in the furthest left line to 'exit' Honduras. Then be directed to another line immediately to the right to get your passport stamped to enter Guatemala. 
There you will see some people asking if you want to convert some money, while I usually say not to. Unless you already have Guatemalan currency, you will WANT to convert a bit. Why? Well how else will you pay for your transportation to the next city over, and pay for some food? I suggest you convert about $20 USD worth, to be on the safe side, about 150 quetzales.
Step 3: Morales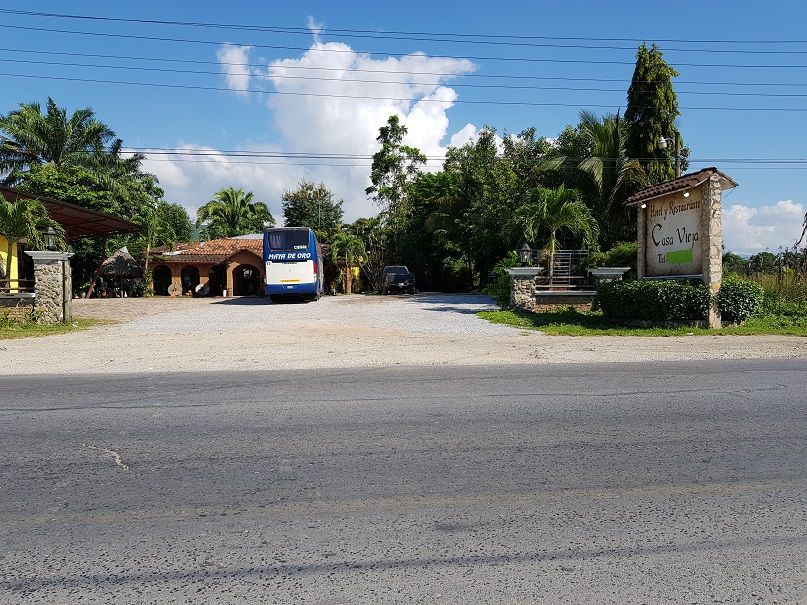 Your bus will probably stop in Morales; to get to the next city over, you have to take some minibuses, essentially small vans. Just stand by the road, on the direction you are wanting to travel. Mini Buses will do rolling stops, yelling where they are going, just yell your destination and if they say yes, ask how much.  You will be on your merry way, it might be a tight squeeze but it is very economical and part of the experience! To get from our bus stop in Morales, to get to Rio Dulce it cost about 30 quetzales per person using a 'collectivo', shared bus. This is about $4 USD.   
Step 4: Rio Dulce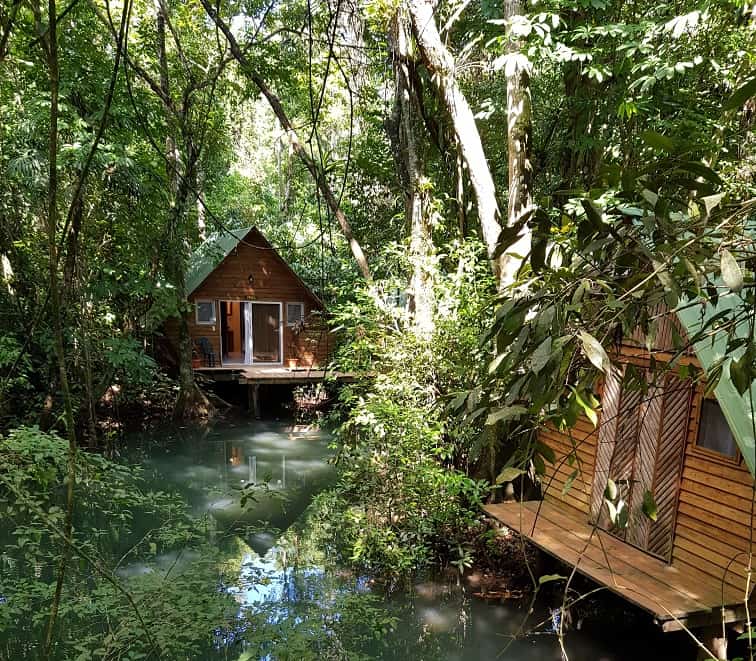 Once we arrived in Rio Dulce, we made a day stop to relax and enjoy our stay at a place called Tijax. We stayed in beautiful cabins, surrounded by water. Drinking our cocktails by the pool and going canoeing was one of the highlights of the trip. 
The most memorable part though was being rescued by the Guatemalan Navy . Why were we saved? Click here to read more about it.
Step 5: Rio Dulce To Flores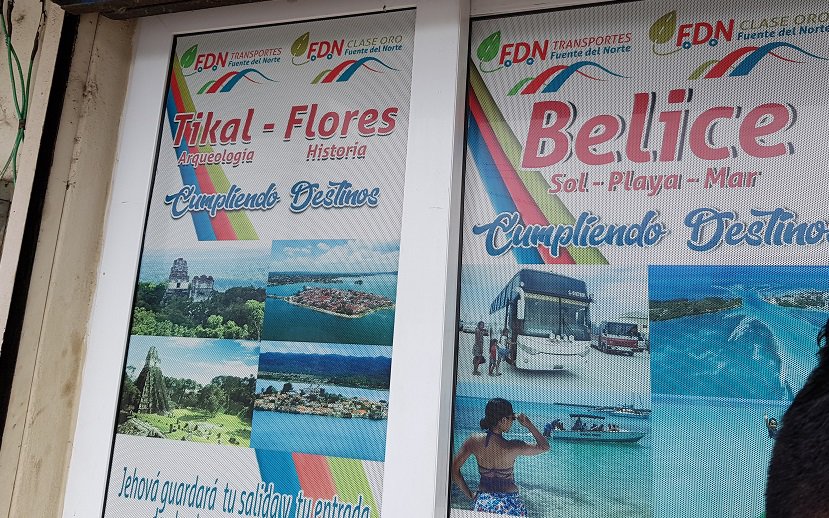 From Rio Dulce we took a bus to our next stop flores. To buy the tickets you go down the main street and go to a place called "Transportes Fuente del Norte". There you can buy your tickets early in the morning at around 7AM and make your way to Flores, where you take another transfer to finally make it to Flores. Though it's better to buy them as early as you can 1 – 2 days before you need to use the bus.
Taken Hostage
Once we arrived to Flores, the bus couldn't take us the full way so they called a taxi for us. 
After a good night's rest we made our way to Flores, where we were dropped off by a bus and taken hostage by a taxi.. We thought it was unusual but went with it. Of course we had to make a stop at a local shop, so they could try and sell us tickets to Tikal and other excursions. 
We were finally dropped off to our hotel, Hotel Peten, by the same guy. He could be seen waiting on us, presumably to try and convince us that his travel packages were good deal ( they were not).
I suggest getting the transport tickets to Tikal from your hotel or hostel just to save yourself the trouble. 
There are some things you should know before making your way to Tikal or buying any packages, here you'll get some first hand experiences tips from my visit. Check out this post on things to know for your trip to Tikal  Lots of people get scammed don't so it's worth reading so you can prevent this. 
The buses will likely be able to arrange transport for you to get to your hotel. I wouldn't worry too much, as there are usually taxis waiting at bus stops, ready to take you to your destination. 
Once you get there be sure to enjoy everything that Flores has to offer, from boat rides to a visit to the Mayan ruins of Tikal, check out this post on things to do in Flores.