Top 10 Tourist Attractions in Yangon
Anyone traveling to Myanmar should make a stop in Yangon. In this blog, we will embark on a virtual journey to explore the best things to do in Yangon, revealing the famous places that have enthralled visitors for generations. Prepare to be captivated by the sheer magnificence of Myanmar's Yangon city. From the iconic Shwedagon Pagoda to the lesser-known yet equally mesmerizing attractions, we'll paint a vivid picture of Myanmar Yangon tourism.
With our guide, you'll uncover the highlights of Yangon and understand why it has become one of the top destinations in Myanmar for travelers around the globe.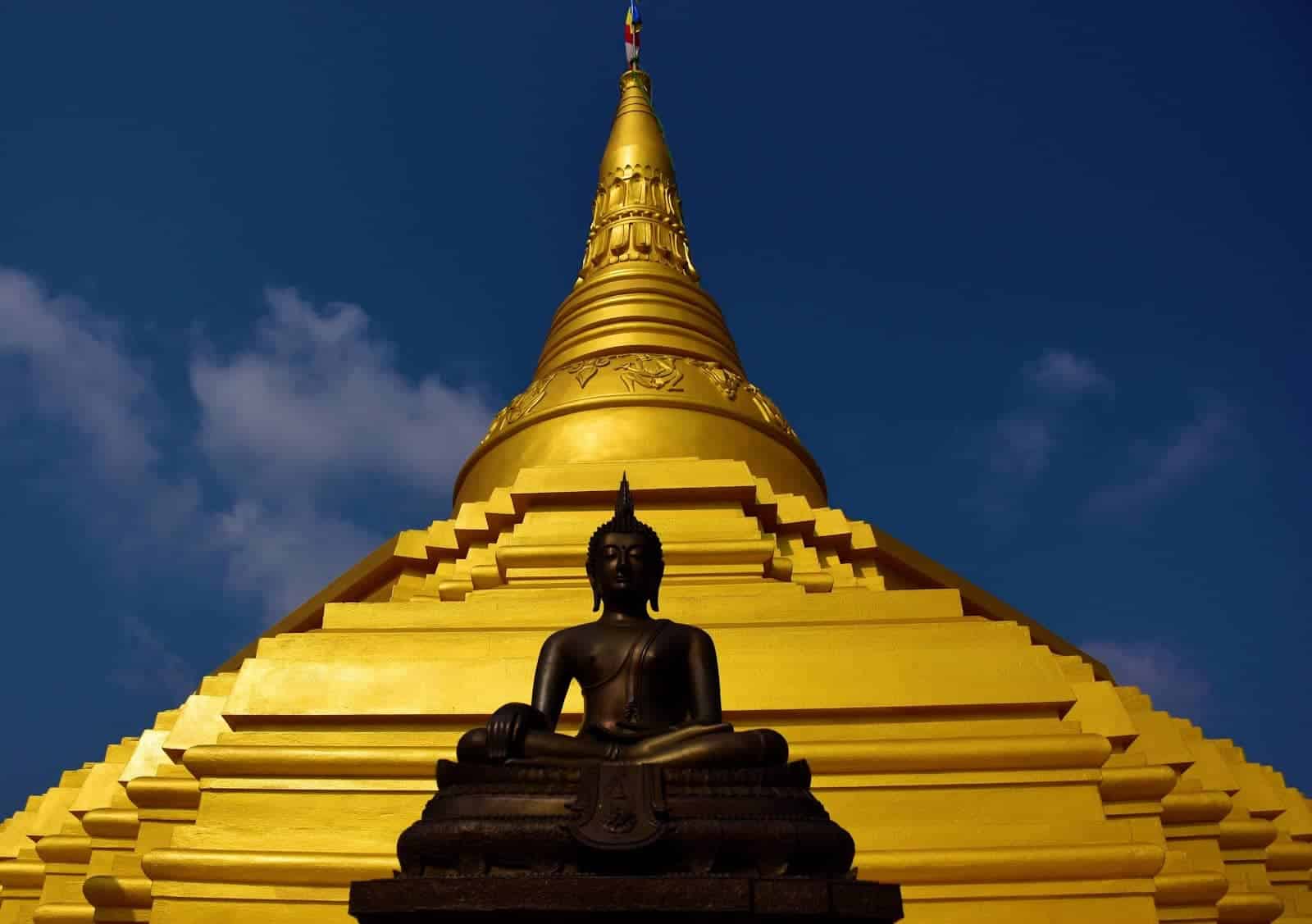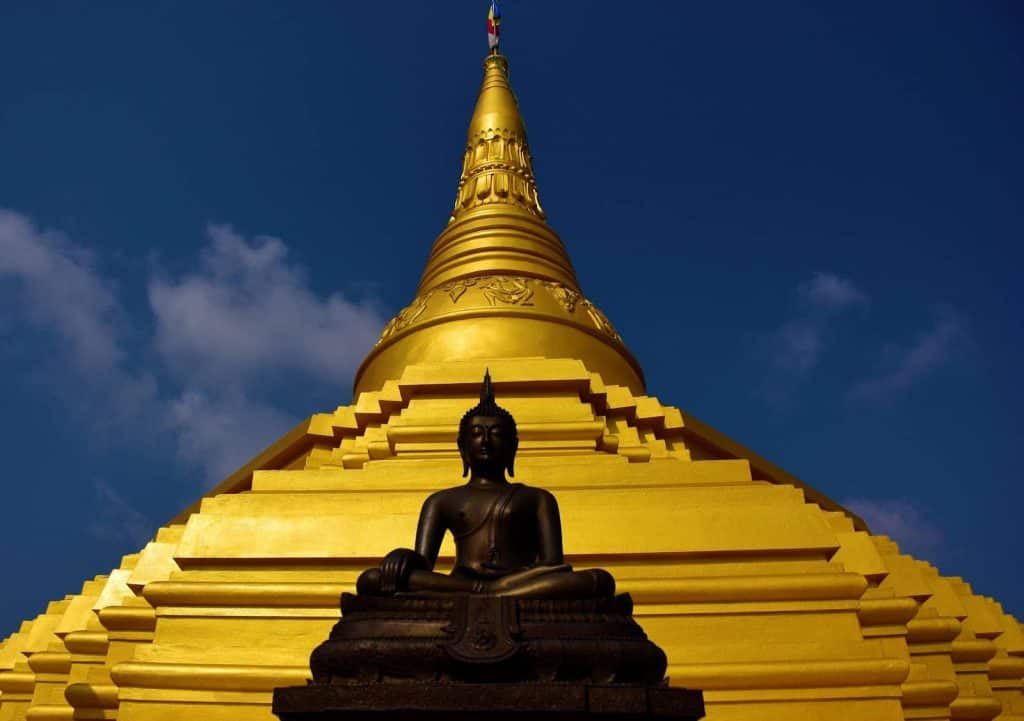 A must-see attraction is the Shwedagon Pagoda. Be amazed when you see this 2,500-year-old Buddhist wonder of the world, which serves as Myanmar's national emblem. The temple sustained numerous damages over the years, but each time it was rebuilt bigger and stronger. The most sacred location in all of Myanmar is this temple, according to the beliefs of the Burmese people, who think it contains relics of the four previous Buddhas.
One of Yangon's best-known locations is Kandawgyi Lake. Its boardwalk offers tranquil vistas and a contemplative look at the magnificent Karaweik Palace. There are several other cafes and bars close to this floating royal restaurant, some of which are quite close to the water's edge (currently closed). Take advantage of the chance to enjoy a picnic by the water. There used to be a small park entrance fee of less than $1, but that is no longer the case. Open from 4 a.m. until 10 p.m., the tranquil lake is a great place to unwind.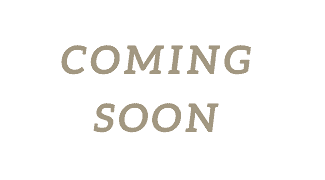 A hidden treasure trove of exquisite hand-crafted glassware can be found at the not-so-abandoned Nagar Glass Factory in Yangon. There are still remnants of the site's former glory, which was largely destroyed in 2008 when Cyclone Nargis hit Myanmar. Visitors are welcome to walk up and down paths that are lined with vibrant glassy formations of all different sizes, thanks to the current family of guardians of the glass factory. Every one of the one-of-a-kind pieces is for sale, and if a glass object is accidentally soiled or incomplete, Nagar's groundskeepers will clean and polish it.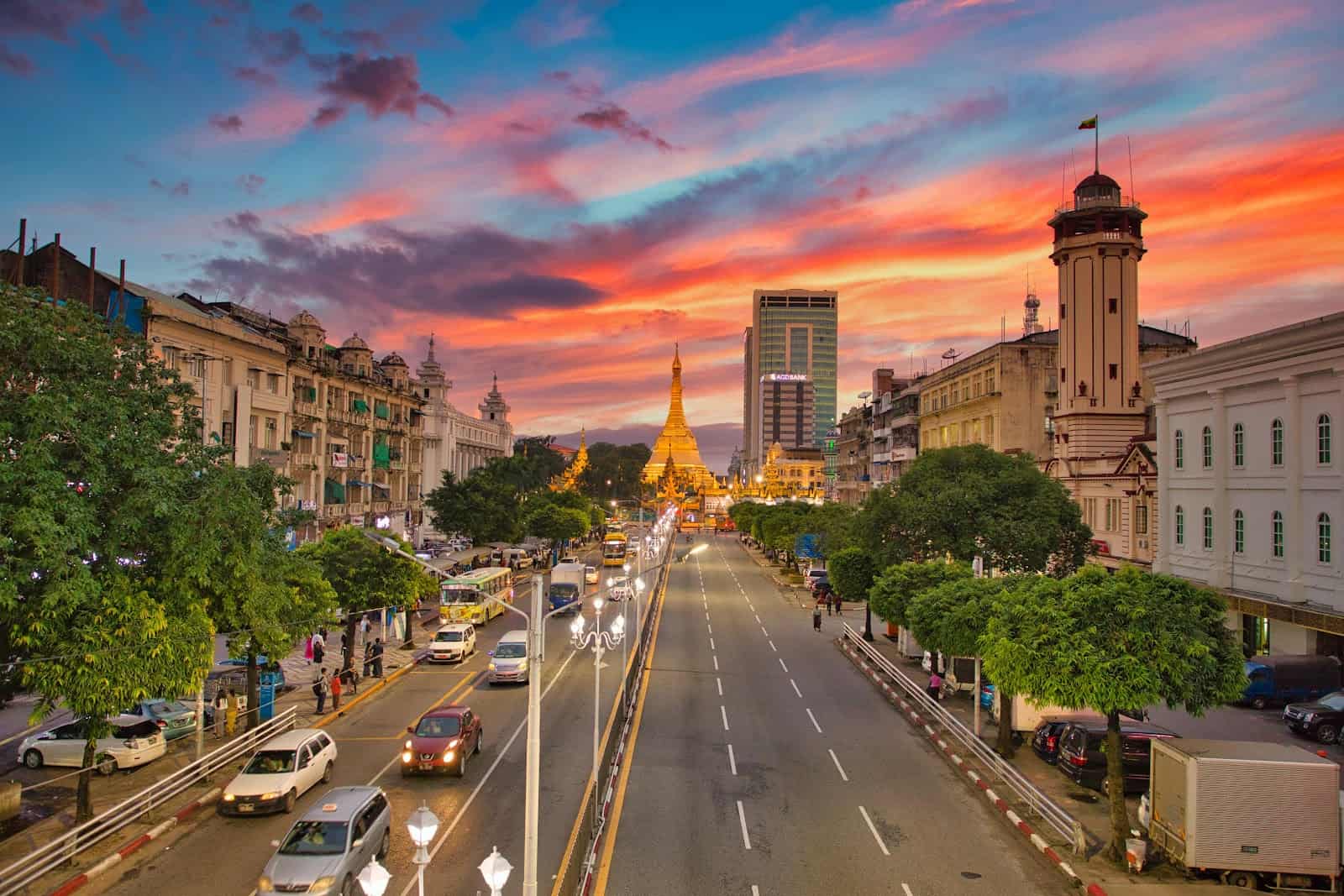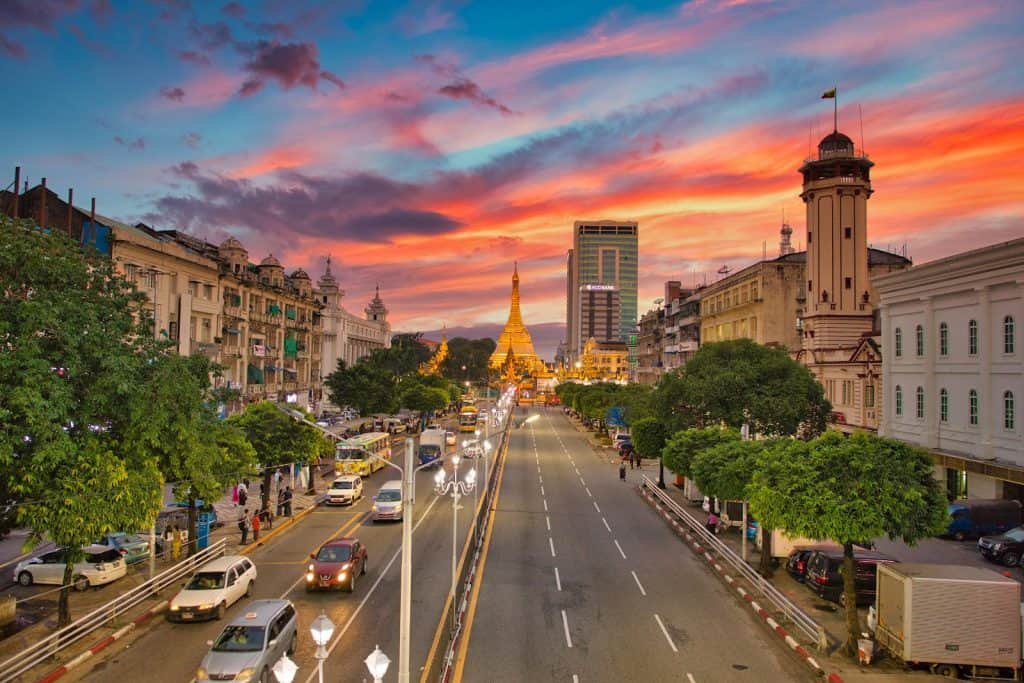 Yangon's rooftop bar, situated at the top of Sakura Tower, has some of the best panoramic views of the city. Sky Bistro, just below on the 20th floor, offers some of those same stunning views of Yangon in a restaurant setting. Both foreigners and locals from Yangon frequent both locations. Take a moment to enjoy a cocktail at either of these locations.
5. 19th Street and Chinatown
Customers can experience markets, street food, and Yangon's nightlife all in one location on 19th Street. The Chinatown neighborhood of Yangon is home to this bustling street that is lined with a variety of restaurants, dive bars, and market stalls. Barbecue is the way to go here. Hit up one of the most famous places in Yangon, the Kosan Cafe, for a cheap night of drinking and fusion food, or grab some brews with views of all the action at any number of 19th Street's beer stations.
6. Yangon's Downtown Architecture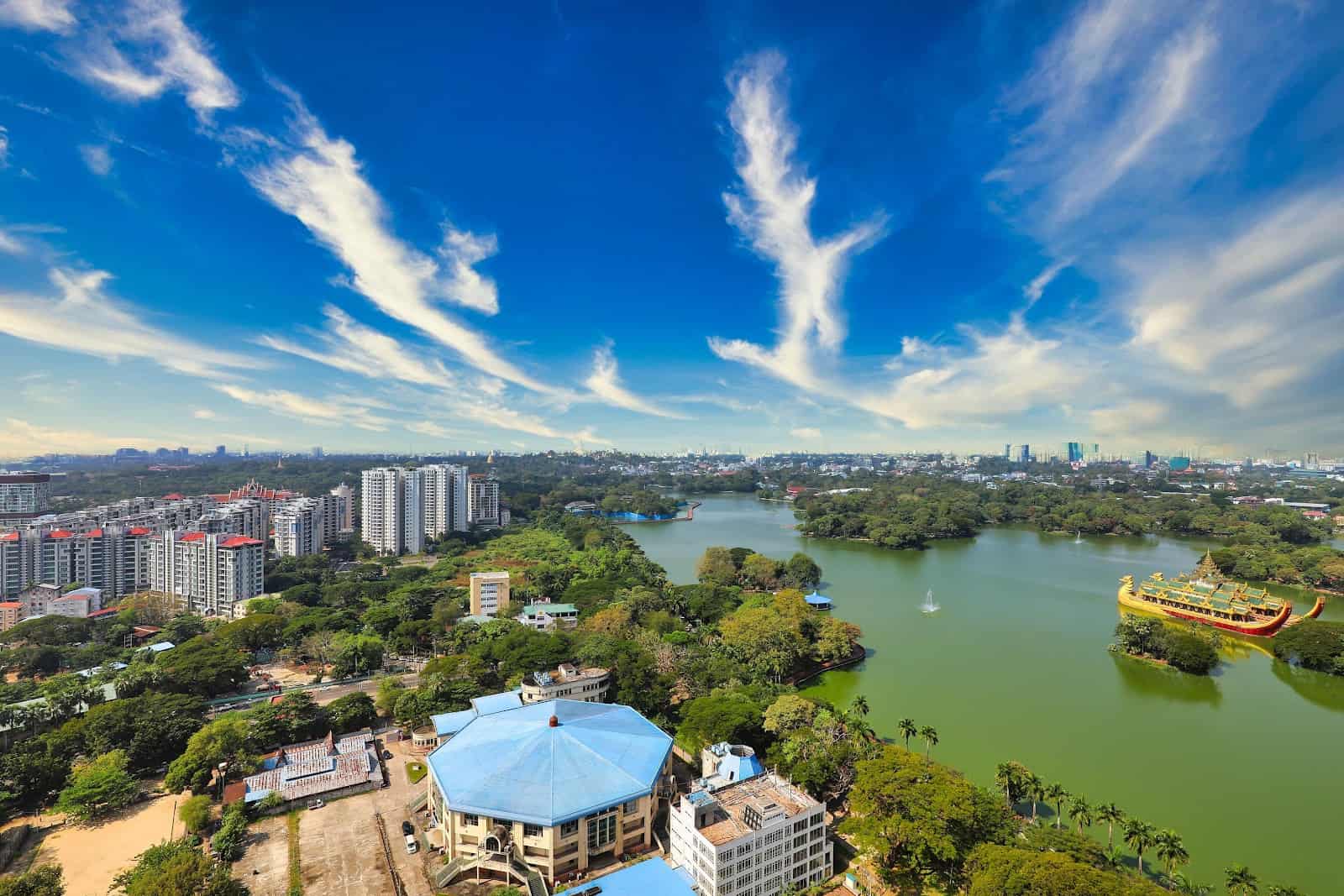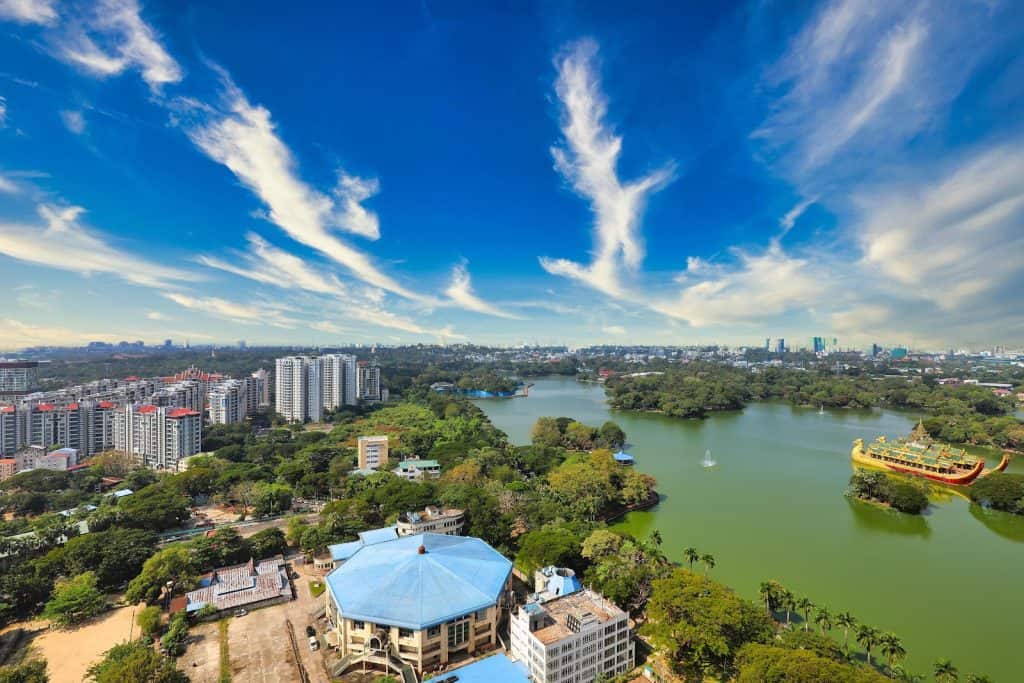 Walking through downtown Yangon will allow you to see some incredible colonial structures as well as religious buildings that are both in good and bad condition. Don't forget to allow time to get lost on some lesser-known side streets. To get a true sense of Myanmar's giving culture, look for lines of monks and chanting nuns meandering through neighborhoods in the early morning.
This temple is much smaller than Shwedagon Pagoda, but it's still worth a visit! There are no foreigners there, so you can actually see local people praying and spending time in a pagoda. This is a great first stop, as it is near popular hotels and hostels.
One of the largest and best-kept parks in the city, People's Park features lovely flower gardens, fountains, ponds, and walkways. Picnic areas with plenty of shade are great, or you can eat at one of the park's many eateries or cafes. The Yangon Gallery, an amusement park, event venues, and Myanmar Culture Valley are also close by. The oddest attraction, though, might be the swinging bridge next to the Ahlone Road entrance that dangles precariously over the grass between three trees.
9. Night market at Maha Bandula Road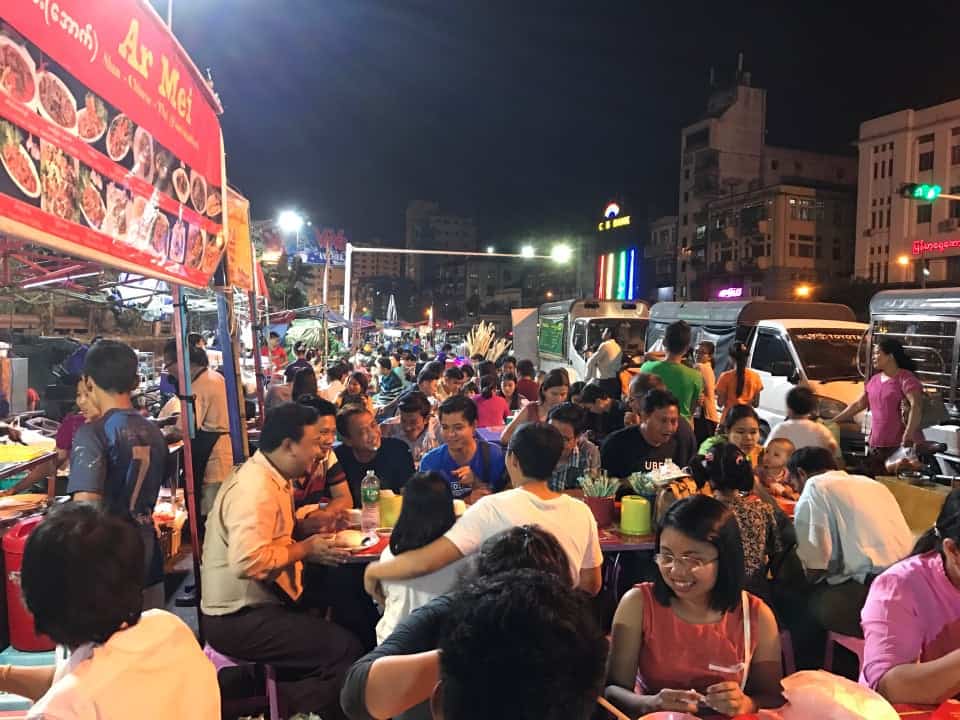 The primary route that leads to the Sule Pagoda is Maha Bandula. It is constantly crowded, noisy, and full of different smells. Maha Bandula should be visited after dark if you enjoy the nightlife. You can savor regional cuisine, Myanmar Beer—the national beer of Burma—traditional drinks, and even fried insects!
A zoo more than 100 years old is sure to thrill adrenaline seekers. Be prepared for the not so safe exhibition of animals, old cages, and a lack of safety barriers. You can get close to touching almost every animal, though this is not advised.
You can easily spend a week in Yangon and not see all that it has to offer. Take at least 3 days here if you are limited on time.
Common Questions About attraction in yangon
Start Planning Your Myanmar Trip Now!
Book Your Flight:
Use Skyscanner to find a cheap flights. A travellers favorite way to book flights, as it searches websites and airlines around the world with one click.
Book Your Bus or Transportation Within Myanmar:
There are two ways to book your transporation, ask your hotel or hostel, go to the local bus terminal, or book online, for a less stressful trip using Easybook or 12go.asia
Book Your Accomodation: 
Find the best hotels or hostels at HostelWorld, Booking.com, Agoda.com. Perks include with no upfront payment. Pay when you check out and Free cancellations.
Dont Forget Your Travel Insurance:
Two popular choices are SafetyWing and WorldsNomads. A traveler should buy traveler's insurance to protect themselves against unexpected events such as trip cancellations, medical emergencies, and lost or stolen baggage. It provides peace of mind and financial protection in case of unforeseen circumstances.
Useful Apps?
Grab – Local Transportation
Food Panda – Food Delivery
Want More Information On Myanmar?
Be sure to check out my nomad travel guide on the Myanmar for even more tips
Disclosure: Please note that some of the links above may be affiliate links, and at no additional cost to you, I earn a commission if you make a purchase.