Why you should visit Myanmar
We'll answer your burning questions about what Myanmar is famous for, the compelling reasons to visit, and whether it truly lives up to its reputation as a captivating travel destination. So, gear up for an unforgettable adventure as we guide you through the must-visit places, the best time to go, and the myriad of experiences awaiting you in this land of wonder. Whether you're an intrepid solo traveler, a history enthusiast, a nature lover, or someone seeking spiritual enlightenment, Myanmar has something extraordinary to offer to each wandering soul, visiting myanmar should be top of the list.
1. Delicious local cuisine
Like many of Myanmar's neighbors, this nation's cuisine combines tastes, ingredients, and dishes to make it one of the most sought-after nations among foodies. This might be an excellent excuse to go to Myanmar. Try Myanmar's renowned tea leaf salad, one of the most exciting salads in the world and packed with nuts, tea leaves, and shrimp sauce. Depending on where guests eat, meals may only cost 1,000 kyats.
2. Electric bike riding in Bagan
Southeast Asian tourists constantly find ways to get on a motorbike and explore, whether zooming around Thailand's islands or riding down Vietnam's coast. Although there are plenty of motorbikes in Myanmar, what makes this country unique are the electric bicycles in Bagan and the numerous stunning tourist destinations. Since they travel at a slower speed than motorcycles, these quiet bikes are safer and more environmentally friendly. Driving between magnificent temples and pagodas in the historic city of Bagan is frequently the highlight of tourists' trips to Myanmar. In Bagan, renting an electric bicycle costs between 3,000 and 5,000 kyats daily.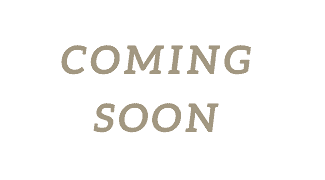 Walking from Kalaw to Inle Lake does not necessarily require an experienced hiker. Numerous tour operators provide trips that last anywhere from one to four days, giving tourists a chance to see Myanmar in a way that is not possible with any other mode of transportation. Visitors can find cane ball games played by kids and farmers tending to their cabbages on the winding trails. As visitors make the less strenuous journey to Inle Lake, they can meander along railroad tracks with sloping, emerald hills on either side, taking in all the sights. The price of a tour can range from about 30 000 to 40 000 kyat. One of the top businesses in Kalaw is Eversmile Trekking, which has knowledgeable, amiable, and entertaining guides who make the journey even more special. This can be a reason to visit Myanmar.
4. Beautiful Pagodas in Yangon
People travel from all over the world to see some of the country's most stunning pagodas. The Sule Pagoda and the Shwedagon Pagoda are the two most well-known, and both are attractions in Myanmar. This place is one of Myanmar's tourist spots. In the heart of the city is the Sule Pagoda, which is thought to be about 2,000 years old. With its golden leaves and gleaming mirrors reflecting the sunlight during the day and illuminated at night, it is, without a doubt, a beautiful structure. Compared to its rivaling religious building, the Shwedagon Pagoda is equally impressive. It is regarded as one of the most sacred artifacts in the entire nation and is predicted to be older than 2,500 years. Visitors can spend a few hours wandering the pagoda's holy grounds, taking pictures, and watching the sunset to get some of the most breathtaking views of it
The people of Myanmar are the friendliest in the world. Locals welcome foreign tourists across the nation, regardless of whether visitors are in the middle of Yangon's city or in the jungle on the way to Inle Lake from Kalaw. Locals rush over to visitors who appear slightly lost, hoping to lend a hand. Many locals frequently approach tourists purely to practice their English; no scams or gimmicks are involved, just friendly Myanmar's looking to chat.
Although touring Bagan's tens of thousands of temples and pagodas by bicycle is undoubtedly an unforgettable adventure, viewing the temples from a hot air balloon is one of the most breathtaking (yet pricey) methods. One of these balloons, which has been flying since 1999, catches a glimpse of the Bagan Archaeological Zone from too many meters above the ground.
7. Explore buzzing markets
Without a doubt, markets are well-known places in Southeast Asia. Myanmar's markets are more significant than its neighbors', but they need to match the variety of goods available at these bazaars. The jade market in Mandalay is a fantastic illustration of this. Locals examine, cut, purchase, sell, and trade this unique product. In addition, there are many excellent food markets all over the nation where tourists can watch as fish is diced and sliced in front of their eyes just before eating.
Unquestionably, one of the highlights of a visitor's trip to Myanmar will be cycling around Mandalay. Visitors may ride through markets because this location is off the beaten path. Take a wrong turn at any intersection. You'll discover that sometimes the mishaps you encounter en route to your final destination are more interesting than the direction you were going.
9. Yangon's stunning circular train
One of the visitors' most treasured memories of Yangon will be the ride on the circle train. Before boarding the train, tourists will purchase tickets at the stunning train station, which features intriguing architecture. Visitors will experience something unique as they tour the city's outskirts thanks to the comfortable seating and metal fans for a light breeze. Visitors can watch as local homes, rice fields, food markets, and more pass by as the train travels relatively slowly. The entire train trip lasts about three hours.
Common Questions about why to visit myanmar
Start Planning Your Myanmar Trip Now!
Book Your Flight:
Use Skyscanner to find a cheap flights. A travellers favorite way to book flights, as it searches websites and airlines around the world with one click.
Book Your Bus or Transportation Within Myanmar:
There are two ways to book your transporation, ask your hotel or hostel, go to the local bus terminal, or book online, for a less stressful trip using Easybook or 12go.asia
Book Your Accomodation: 
Find the best hotels or hostels at HostelWorld, Booking.com, Agoda.com. Perks include with no upfront payment. Pay when you check out and Free cancellations.
Dont Forget Your Travel Insurance:
Two popular choices are SafetyWing and WorldsNomads. A traveler should buy traveler's insurance to protect themselves against unexpected events such as trip cancellations, medical emergencies, and lost or stolen baggage. It provides peace of mind and financial protection in case of unforeseen circumstances.
Useful Apps?
Grab – Local Transportation
Food Panda – Food Delivery
Want More Information On Myanmar?
Be sure to check out my nomad travel guide on the Myanmar for even more tips
Disclosure: Please note that some of the links above may be affiliate links, and at no additional cost to you, I earn a commission if you make a purchase.