Top 12 Things to do in Langkawi
Langkawi is one of the most mesmerizing archipelagos in all of Malaysia. It's well known for its sparkling beaches and serene landscapes. 
Langkawi is home to many historical sites, attracting more than 3 million visitors annually. So, if you're looking for a place to visit with beautiful scenery, pristine waters, and welcoming locals, go no further than Langkawi.
Along with its crystal clear oceans and expansive mountain ranges, Langkawi has much to offer. It serves you the most delicious food and the rich culture of different ethnicities in Malaysia.
Before we explore the top 12 things to do in Langkawi, let's learn how to get there.
How to Get to Langkawi from Kuala Lumpur?
The distance between Kuala Lumpur and Langkawi is 416 kilometers, with the least approximate travel time of 75 minutes by flight. 
Taking a Flight
To go from Kuala Lumpur to Langkawi promptly,  flying is your best option. 
The airports are not too far away from the locations, but you will still have to drive to and from them. Prices for round-trip tickets begin at MYR 150 (about USD 33).
Getting a Train or Bus
Getting from Kuala Lumpur to Langkawi by train is a comfy alternative for those who enjoy road journeys. 
The train will take you to either Kuala Kedah or Kuala Perlis. Using the train from Kuala Kedah to Kuala Perlis would set you back a minimum of 130 MYR ($28.50), while taking the bus is just 98 MYR ($21.50).
Need to save costs and time? Taking the bus from Kuala Lumpur to Langkawi through Kuala Perlis costs as little as 68 MYR ($14.50), and some buses run both day and night.
Note: If you're traveling to Langkawi by railway or bus, keep in mind that you'll need to take a boat from either Kuala Kedah or Kuala Perlis.
Now that you're in Langkawi, let's see the top 12 things to do there. Read on and find your most loved activity.
1. Enjoy the Views from SkyCab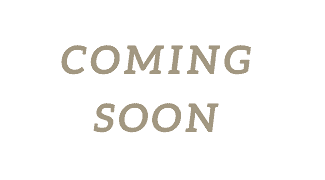 If you want to get from the bottom of the city to the peak of Mount Mat Cincang, use SkyBridge. At 700 meters above sea level, the SkyCab makes two stops, Middle Station and Top Station, where passengers may take in breathtaking panoramas of the island. 
With this, you can feel like you're in a movie when you visit 6D Cinemotion, Asia's first outdoor 6D theater. You won't just be seeing a movie in 3D—the theater seats themselves are interactive. 
Lean side to side and experience the ground vibrating under you as you watch thrilling action sequences and other movie highlights.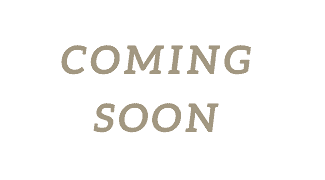 You can get to this private island in Pantai Kok in only a few minutes by boat from Telaga Harbour. 
If you want a fun and exciting day, there are many exciting things to do, from jet skiing to zip lining. 
In the evening, indulge in gourmet food before attending an exclusive party where your cares just melt away. Paradise 101 is widely considered one of the best attractions in Langkawi, and its presence alone makes the trip worthwhile.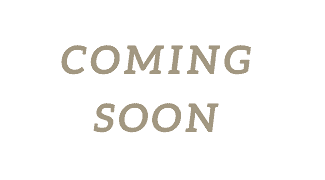 Gunung Raya, with an elevation of 881.1 m, is the island's highest peak. You can either drive to the peak or you can climb up for a more rewarding experience. There's a hike where you may climb 4,287 steps if you feel like getting daring or enjoy trekking. 
It takes around 20 to 30 minutes to get to the summit while driving, but about four to five hours to hike.
4. Enjoy Tanjung Rhu Beach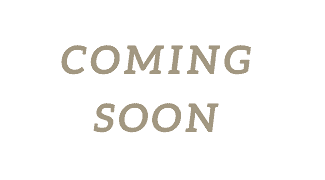 With its gin-clear seas and powder-fine sand, Tanjung Rhu Beach is a popular destination in Langkawi. You can make your way over a narrow forest passage to reach this tranquil spot. 
The local specialty, mee gulung, is a kind of noodle dish often wrapped around an egg and served in soup, and numerous roadside booths are selling it on the route to this beach. A must-try!
5. Visit Mahsuri's Tomb and Museum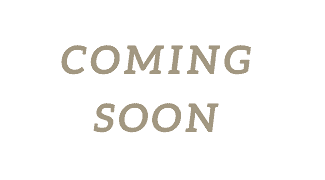 There are legends on the island of Langkawi. The location is dominated by the mausoleum and former home of Mahsuri – a beautiful woman who died a sad death in an unfair world. 
You'll get the complete story when you visit the museum around the site. I'll give no spoilers. 
The several exhibits that include her belongings provide further background on her life and work.
6. Capture the Famous Eagle at Eagle Square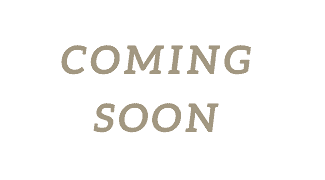 Eagle Square, a 12-meter-tall monument, stands in the center of a star-shaped plaza, giving the impression that it's ready to take flight. It seems like it's floating in midair against the background of lush mountains. 
If you're arriving in Langkawi by boat, you can't help but see the massive red and brown eagle statue perched on the water's edge. The city's most iconic landmark is a must-stop on any good sightseeing trip. 
Come here to take pictures of the water fountains and admire Kuha Bay's views. It's also a great Instagram spot.
7. Trek at Telaga Tujuh Waterfall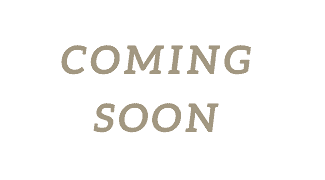 Machinchang Cambrian Geoforest Park is home to the stunning Telaga Tujuh Waterfall, also known as Seven Wells Waterfall. It consists of two distinct parts, the lower and upper pools, and may be reached by ascending 600 steps. Within the larger waterfall pools are several smaller waterfall groups. 
The infinity pool perched on the brink of one of the waterfalls is an impressive sight, but getting there is no easy task. The lower pools are the most accessible and busiest, whereas the top pools are reached by climbing around 200 steps.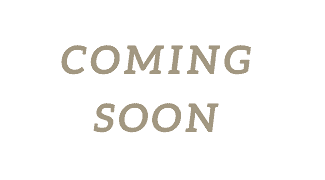 Dayang Island is the second biggest island in Langkawi and a prime destination for underwater adventurers. Pulau Dayang, also called the "Island of Pregnant Maiden" by its locals, is a small island that can be accessed from the mainland by boat. 
You'll find Black Marlin, the world's fastest fish, in these waters. The Black Marlin attracts plenty of day-trippers to a nearby fishing community. 
Local tale: There's a local tale that ladies trying to have children but are having trouble doing so should take a dip in these waters.
9. Explore Underwater World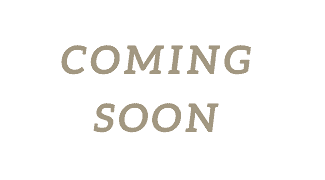 The motto of Underwater World is "Knowledge, Education, and Entertainment." As you pass under it, Penguins or Giant Stingrays swim above two tunnel tanks. 
The 15-meter Tunnel Tank has an 8-meter passageway. 
You can see freshwater fish and flamingos in the river ecosystem and tropical rainforest. Moreover, you'll see extinct Arapaima among Blacktip and Whitetip Sharks. Get prepared to be intrigued by Coral Reef, Invertebrate, and Venomous & Poisonous aquariums as well.
10. Discover Temurun Waterfall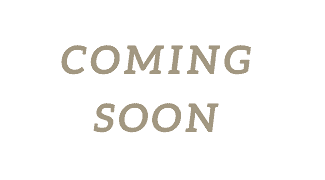 You can find the three-tiered Temurun Waterfall in Laos, Southeast Asia, near the summit of Mat Cincang Mountain. A famous swimming pool is at the foot of the waterfall, which is 200 meters high! 
You can relax beneath wooden gazebos that dot the area around the most popular pool as you take a break from swimming. You may access the top floors by ascending steps and walkways, which gets difficult as you go upward.
11. Mesmerize Yourself at Pulau Payar Marine Park
Visit Pulau Payar Marine Park for some of the most stunning waters in Langkawi. 
A clean ocean allows you to see far, making it ideal for seeing coral reefs and other aquatic life. It's common for visitors to Palau Payar to come for the day to engage in either snorkeling or scuba diving. 
The ocean reserve includes the islands of Payar, Kaca, Lembu, and Segantang. This island is only accessible by boat, so pack an umbrella and enjoy a picnic on the beach or a trek on one of the paths while you're there.
12. Visit Wat Koh Wanararm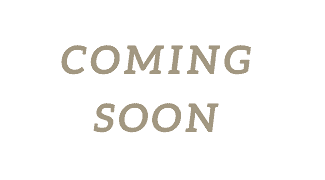 There's a Thai Buddhist temple known as Wat Koh Wanaram in Langkawi. The stunning Kuan Yin statue, a Buddhist deity, was carved from white marble and served as a focal point. 
It seems as if the goddess of mercy, love, and compassion has been etched directly into the solid rock of a mountain: eight different stupas, each with its inscription and significance. 
Fun Fact: Wat Koh Wanaram is only one of the numerous names for this temple; others include Luang Phor Khoon, after its founder.
From mesmerizing mountain ranges to picturesque spots to playful shining waters, Langkawi doesn't disappoint you when it comes to enjoying your vacations. Visit all the places with your family and friends and have the time of your life. Don't forget to let us know which place you liked the most. Happy adventuring!
Common Questions about things to do in langkawi
Thanks for reading. Any suggestions? comment below
Start Planning Your Malaysia Trip Now!
Book Your Flight:
Use Skyscanner to find a cheap flights. A travellers favorite way to book flights, as it searches websites and airlines around the world with one click.
Book Your Bus or Transportation Within Malaysia:
There are two ways to book your transporation, ask your hotel or hostel, go to the local bus terminal, or book online, for a less stressful trip using Easybook or 12go.asia
Book Your Accomodation: 
Find the best hotels or hostels at HostelWorld, Booking.com, Agoda.com. Perks include with no upfront payment. Pay when you check out and Free cancellations.
Dont Forget Your Travel Insurance:
Two popular choices are SafetyWing and WorldsNomads. A traveler should buy traveler's insurance to protect themselves against unexpected events such as trip cancellations, medical emergencies, and lost or stolen baggage. It provides peace of mind and financial protection in case of unforeseen circumstances.
Usefull Apps?
Grab/Uber – Local Transportation
Food Panda/Grab – Food Delivery
Whatsapp – Communication
Want More Information On Indonesia?
Be sure to check out my nomad travel guide on the Malaysia for even more tips.
Disclosure: Please note that some of the links above may be affiliate links, and at no additional cost to you, I earn a commission if you make a purchase.