Top 15 Things to do in Tioman Islands
Tioman Island is a major tourist destination located off the southeast coast of Peninsular Malaysia. This island subtly attracts both domestic and international tourists. 
Fun Fact: In 1958, Tioman Island appeared for the fictional 'Bali Hai' in the film South Pacific due to its stunning white and golden sand beaches and crystal clear blue ocean.
The Timon Islands are a treat for the eyes and a paradise for tourists from all around the world. It excels in serving delicious food with snorkeling, diving, golfing, and trekking activities. 
Don't miss out on these 15 things to do when you're going to the Tioman islands! Let's get to the island first, shall we?
How To Reach Tioman Island From Kuala Lumpur?
There are many ways to get to the Islands, but the easiest one is from Kuala Lumpur. 
The distance from Kuala Lumpur to Pulau Tioman is around 270kms, yet making the trip might feel daunting until you break it down into manageable chunks. Many people make this journey every day, so it's pretty simple.
You can travel to the islands using different means, but opting for a flight might not be a good idea for you or possible at this time. Tioman Islands has its airport, but its services were suspended in early 2014. However, you can go there by bus/car or ferry.
The starting price of a bus ticket from KL to Tioman islands is 80RM. 
Mersing Jetty is the best option to travel to Tioman Islands. For this, you have to take a cab or a bus drive to Mersing. It will take you around 5 to 6 hours to travel to Mersing. Upon reaching there, ferries from Mersing Jetty will take you to the Islands.
If you get boat sick make sure to bring some anti-nausea medicine with you before leaving Kuala Lumpur.
Here are the Top 15 Things you can do in Tioman Islands to enjoy your vacations.
1. Diving at Tekek Village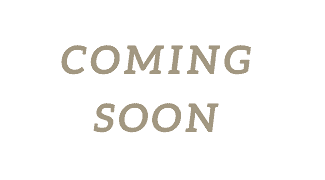 When visiting Tioman Island, scuba diving should be at the top of your to-do list. There's a freediving school in the area, so you may learn to scuba dive while out at sea. 
Approximately 30 meters below the surface is where you'll find a stunning turtles' habitat.
2. Jungle Trekking in Tioman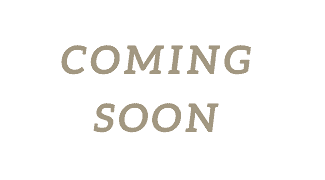 First, Salang Bay to Monkey Bay and second, Tekek Village to Juara are two of the island's hiking paths. 
Before going out, ensure you have the proper hiking gear, including sturdy shoes and bug spray. 
You'll find plenty of waterfalls and valuable herbs for healing along the journey. This is the best sport for people who like to adventure and explore wildlife.
3. Experience Serenity at Paya Beach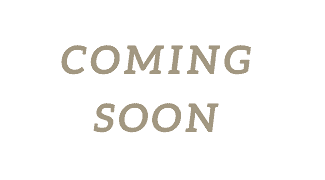 Paya Beach is one of Tioman Island's most scenic and convenient beaches. You can find it in the south of Tekek, having several hotels and eateries.  
Enjoy your dinner and some of the island's sights all at once here. From Berjaya Resort Tioman, you can either take a walk over or take a water taxi to get here. 
This is also a central ferry terminal.
4. Scuba Diving & Snorkeling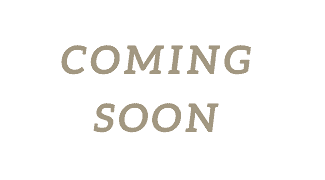 You'll find some of Malaysia's most incredible scuba diving and snorkeling in the waters of Tioman Island. 
Your resort will most probably provide transportation to any of the dive shops in Salang, ABC, Tekek, Paya, or Juara. 
If you like to go diving, you should wait until the end of the dry season since the water turns muddy during the monsoon. 
You may also go snorkeling, and the ideal area to do so is in the waters around Pulau Tulai, known as coral Island.
5. Enjoy Seafood at ABC Restaurant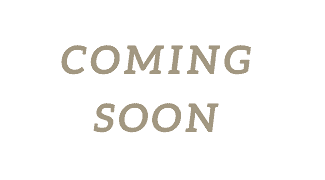 ABCD Restaurant, located inside ABC Chalets, is your best bet for delicious seafood on Tioman. 
They provide delicious seafood and a tasty BBQ chicken —one of the most popular dining spots on Tioman Island.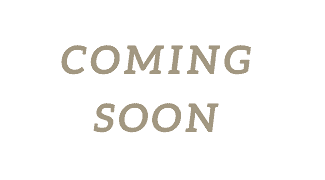 Tioman's driving range has been around since 1989. Its 18 holes were built by a pair of architects. 
I'd definitely recommend playing golf in either the Seaview or the Hillside, which overlooks the ocean and hills, respectively. 
You can expect to pay roughly RM 290 for a buggy, clubs, and a round of golf on all 18 holes at Tioman Driving Range. 
Golfing in Tioman with its breathtaking scenery could become one of your most treasured memories.
7. Dinner at Riverside Cafe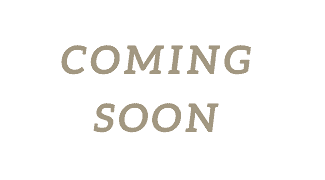 You can find affordable, delicious burgers and fried chicken at the Riverside Cafe. The café also serves many Malay and Thai delicacies, such as fried noodles and tasty Tom Yum seafood soup, for those curious to experience something local. 
Its proximity to Tioman Island's main dock serves as a convenient dining option for visitors coming to and leaving the island.
8. Surfing at Juara Beach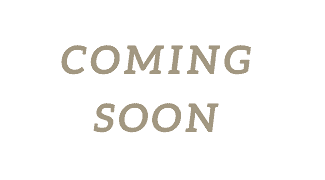 If you are a surfer and this is your first time visiting Tioman, you should go straight to Juara Beach. 
In the monsoon season, the waves at Juara Beach may reach up to 20 meters (about the height of a 5-story structure). There are plenty of places to rent surfboards at this beach.
9. Have the Best Fishing Experience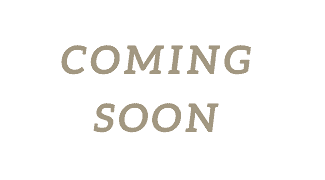 Tioman Island is a marine reserve, so if you wish to view the fish up close, you'll need to book a fishing tour. Light jigging( a way of fishing) and bottom fishing for various deep-sea species are available for all fishermen. 
However, if you'd want to fish at night, that's an option too, though it's often darker and more exhausting. 
Tioman Island is a hidden gem for anglers seeking world-class Sailfish, King Mackerel, Dorado, and Black Marlin fishing.
10. Hiking to Asah Waterfall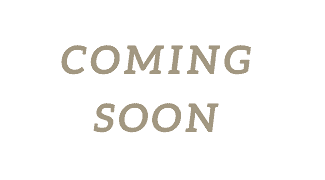 When visiting Tioman Island, stop at the beautiful Asah Waterfall. Because of its proximity to Mukut Village, this waterfall goes by another name: Mukut Waterfall. 
The hike might take anywhere from thirty minutes to an hour, depending on your fitness level. Tioman Island is renowned for its beautiful flora and animals; you may see many of them as you cross the island.
11. Visit Marine Park Information Center
The Marine Park Information Center on Tioman Island is a great place to learn more about marine life. To provide visitors with a glimpse of the flora and creatures that live under the waves, this park broadcasts many shows on the marine life of Tioman Island. 
Additionally, the marine park often hosts coral exhibitions where visitors may see displays of various coral species.
12. Unwind at Mukut Village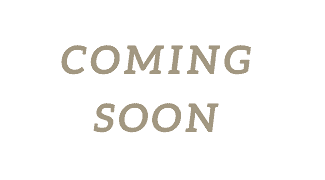 Mukut Village is one of Tioman Island's eight central localities. The community has a beautiful beach with fine, golden sand and azure water, perfect for those seeking peace and serenity. 
You'll get a glimpse of typical Malay island village life here. This is an ideal location if you need to take some time off from city life.
It's worth the effort to make the journey to Air Batang, one of the most important communities on Tioman Island. 
There's a wider variety of hotels and restaurants here than in nearby Salang. Several picturesque pathways cut through the village, creating an atmosphere reminiscent of discovering a lost paradise.
A visit to Nipah, one of Tioman Island's most pristine beaches, is time well spent. 
Nipah is a peaceful place with stunning beaches and no noise or crowds. At night, when the luminescent seaweed sparkles against the starry sky, this place becomes a must-see attraction.
One of Tioman Island's most well-known beaches, "Monkey Beach," is a must-visit. 
It is possible to reach Monkey Bay, a beautiful hourglass-shaped beach, via a hidden footpath from Monkey Beach. 
You can find beautiful snorkeling in the bay and along the beach. And if you take a stroll between the two, you could even run across some of the local monkeys. Be Careful of your belongings, monkeys are known to take sunglasses, hats, food etc.
Bonus Activity: Enjoy Sea Kayaking
Sea kayaking is only one of several water sports available on Tioman Island. ABC Beach is where many people recommend getting out on the ocean in a sea kayak, so ask around if you need advice. 
Salang also provides kayak rentals, though their boats are older than those at ABC Beach. Many tourists who come to Tioman Island to kayak will also take the chance to snorkel off the island's shore.
There are many more activities that you can do in the Tioman Islands. The list only features the common activities. Visit these mesmerizing islands of Malaysia and create some long lasting memories.
Common Questions about THINGS TO DO IN TIOMAN ISLANDS
Thanks for reading. Any suggestions? comment below
Start Planning Your Malaysia Trip Now!
Book Your Flight:
Use Skyscanner to find a cheap flights. A travellers favorite way to book flights, as it searches websites and airlines around the world with one click.
Book Your Bus or Transportation Within Malaysia:
There are two ways to book your transporation, ask your hotel or hostel, go to the local bus terminal, or book online, for a less stressful trip using Easybook or 12go.asia
Book Your Accomodation: 
Find the best hotels or hostels at HostelWorld, Booking.com, Agoda.com. Perks include with no upfront payment. Pay when you check out and Free cancellations.
Dont Forget Your Travel Insurance:
Two popular choices are SafetyWing and WorldsNomads. A traveler should buy traveler's insurance to protect themselves against unexpected events such as trip cancellations, medical emergencies, and lost or stolen baggage. It provides peace of mind and financial protection in case of unforeseen circumstances.
Usefull Apps?
Grab/Uber – Local Transportation
Food Panda/Grab – Food Delivery
Whatsapp – Communication
Want More Information On Indonesia?
Be sure to check out my nomad travel guide on the Malaysia for even more tips.
Disclosure: Please note that some of the links above may be affiliate links, and at no additional cost to you, I earn a commission if you make a purchase.