Top 10 Instagrammable Spots in Penang
Penang is well-known for its delicious street food, but if you're looking for a change of environment and a relaxed atmosphere that's appropriate for all of the adorable outfits you'll be wearing, the ideal option for you would be to visit a cafe instead. 
Here is a list of the Top 10 Cafes that will keep your Instagram account full!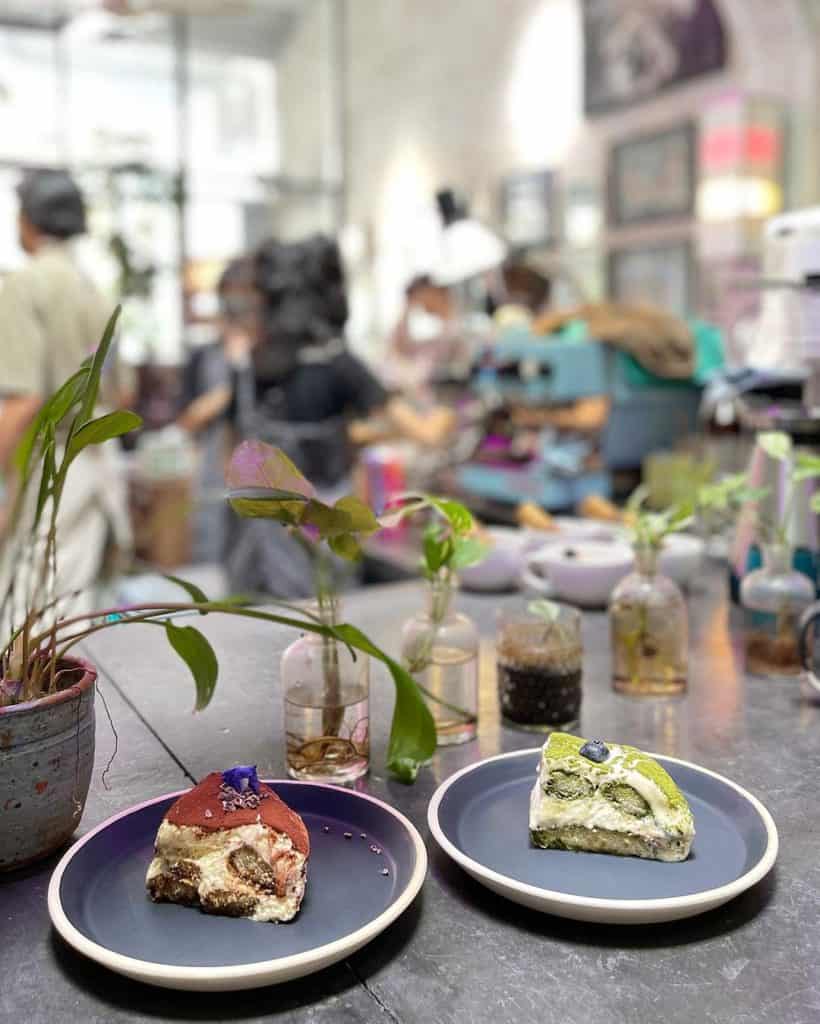 Narrow Marrow is the place to go if you want soft rock music and mood lighting. This bar is a good place to go if you need coffee in the late evening. People like the outpost's Tiramisu. For example, the Dirty Bourbon Tiramisu has whiskey vodka, hot chai, and Valrhona chocolate in it.
If you don't like sweets, they also have a nice range of Toddy drinks. By fermenting locally grown palm flower sap, toddy is an alcoholic beverage. During the day, a lot of people stop by Narrow Marrow because of its unusual decor, but the cafe/bar really comes to life at night.
Location: 312, Lebuh Pantai, George Town, 10300 George Town, Pulau Pinang
Operating hours: Fri & Sat 2pm to 1 a.m., Sun 2pm to 12am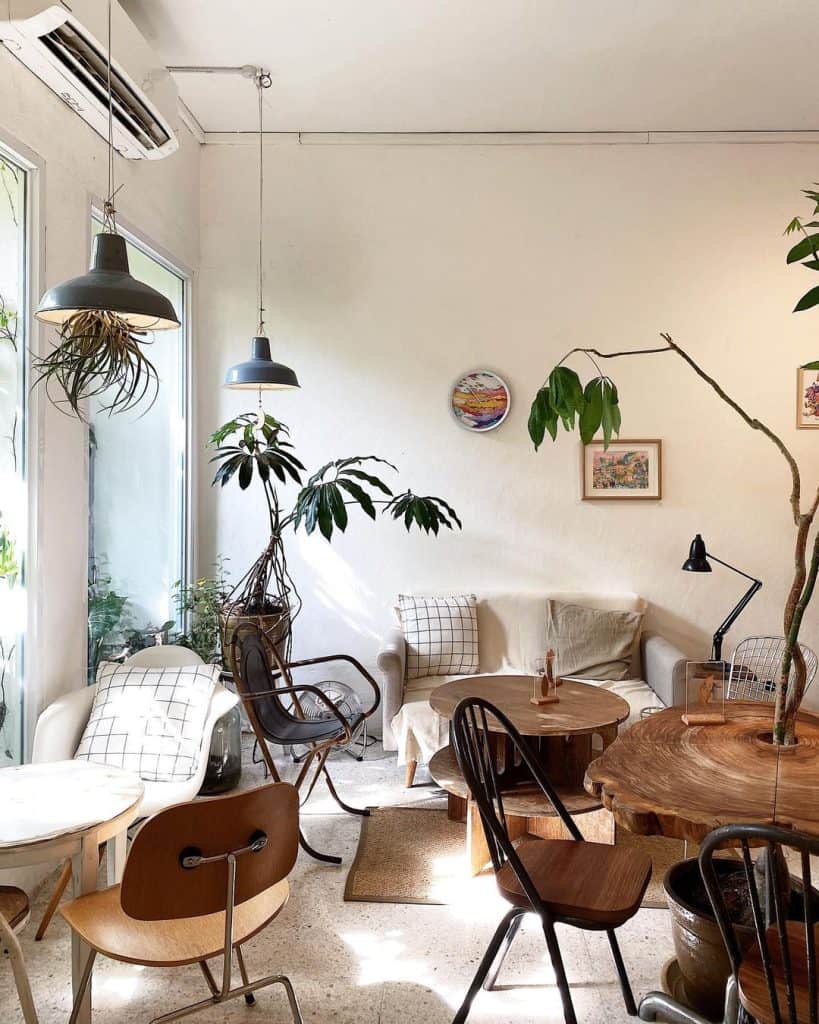 If you like nature, you should go to Lunabar Cafe because it has nice green outdoor seating with lots of plants. The simple style of its interior design is beautiful and makes you feel at peace. They used a V60 and a flower dripper to brew. The result is a cup that is both balanced and lively. The V60 lets the barista bring out the clean, bright acidity, while the shape of the flower dripper helps bring out the sweetness. Prices vary depending on the type of bean, and there are usually four to six different kinds to choose from. The Lemon Poppy Seed Cake, the Banana and Caramel Cake, the Luna Baked Cheesecake, and the Chocolate Rum Cheesecake are the cakes that stand out.
Location:  10D Jalan Clove Hall, Penang, Malaysia
Operating hours: Mon to Sun, 1 pm to 7 pm; closed on Wednesday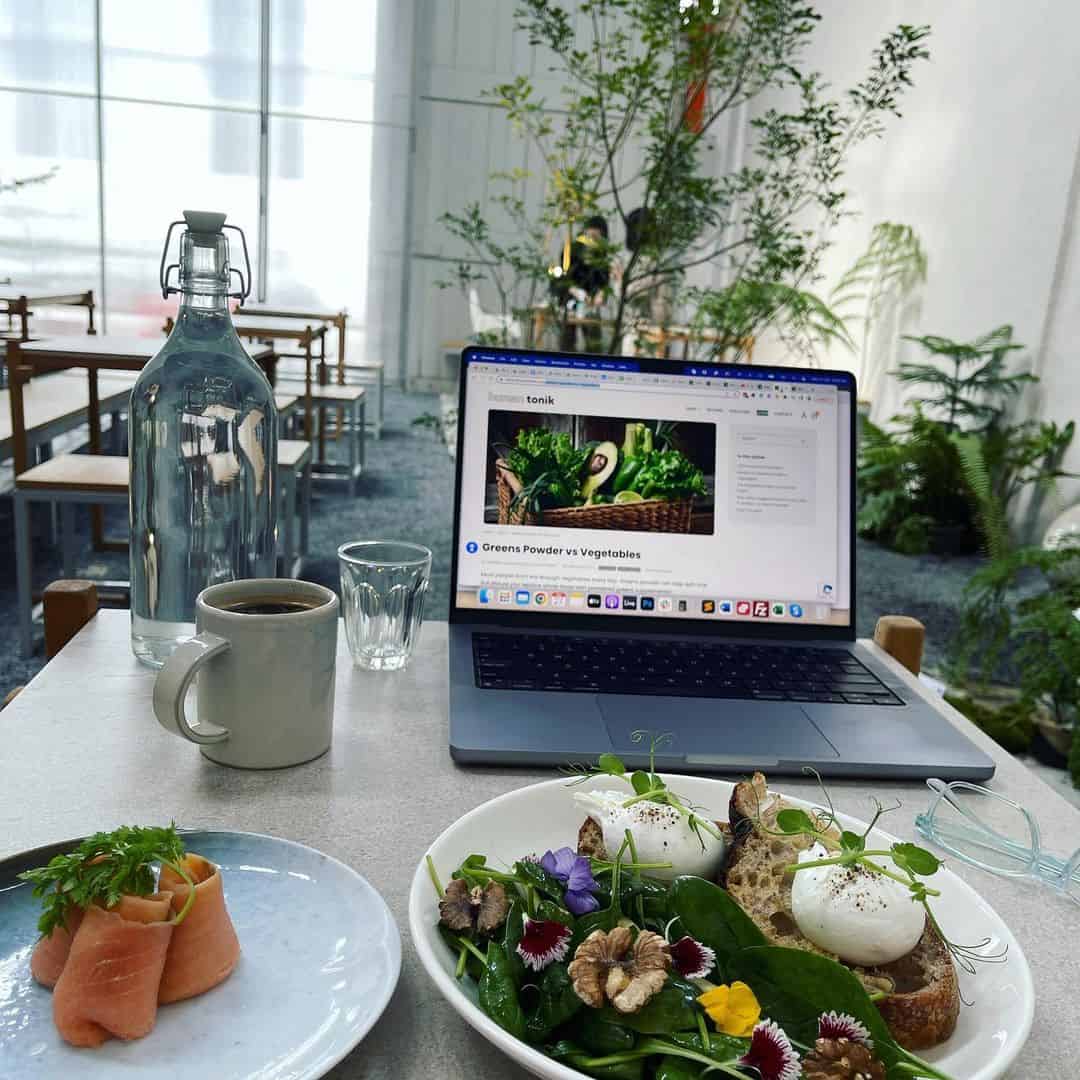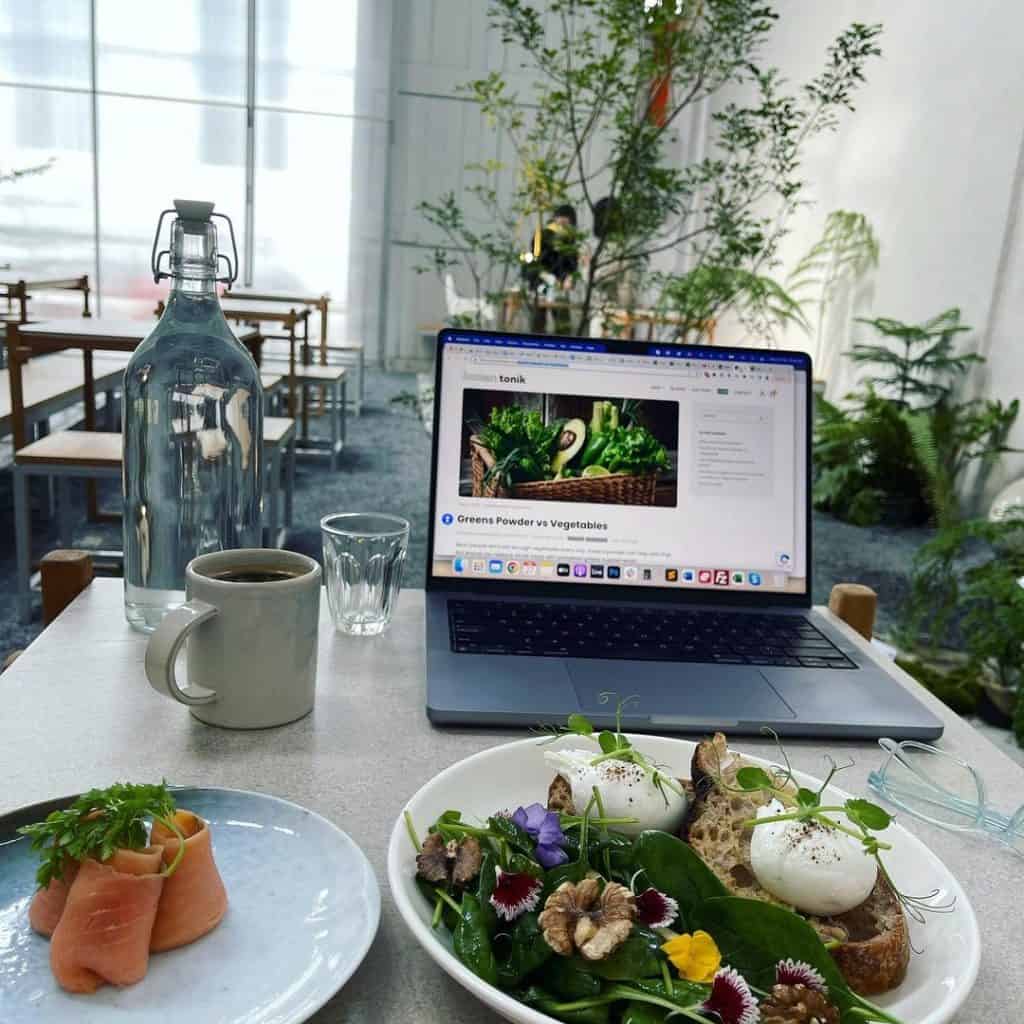 The Norm Cafe is in a building that was fixed up and opened in December 2019. In the middle of Penang's Central Business District, this place is like a little oasis. It is known for its minimalist industrial style, which is made up of grey rocks and polished cement that are facilitated by green moss-covered ferns, and trees that are dotted around the inside. 
Norm Micro Roastery does a great job of combining the flavors of cocoa, espresso, mascarpone cheese, sponge cake, and alcohol punch. If you don't like coffee, the Iced Matcha (RM15) is a drink that can help you beat the heat in Penang. Main dishes combine Eastern and Western cooking styles.
Location: 13, Gat Lebuh Gereja, 10300 George Town, Penang
Operating hours: Mon to Fri, 9 am to 6 p.m.; Sat and Sun, 8 am to 10 pm
You can enjoy a special meal inside the hotel at the Forest Canteen, which has lovely aquariums and plants. For a lighter snack in the middle of the day, crispy grilled dumplings with onions and eggs or cabbage and mushrooms are a good choice. The food is the best Asian comfort food, and most sets cost between RM13 and RM20. Some of the meals you can get are satay chicken and lotus root soup, chicken mustard rice and sweet corn soup, and basil leaf braised chicken with tomatoes. Iced Matcha lattes or Lychee sodas are great drinks to end your meal with. Because there are only so many seats, you should text or call ahead to make an appointment.
Location: 38/1 Lebuh Farquhar, 10200 George Town, Penang
Operating hours: Wednesday to Sunday, 12pm to 7pm (Closed on Mondays and Tuesdays)
Even though the number of cafes in Penang is rising all the time, each one has something that makes it stand out. One of them is Passion Heart Cafe, which has a simple, nyonya-style setting that is not only unique but also warm and inviting and would attract anyone in. They have many kinds of cakes, most of which taste like Malaysia, like cempedak and durian. Everyone who has been to the cafe and tried their cempedak cheesecake loves it and often gives it a 10/10 rating.
Location: 23, Jalan A.S. Mansoor, 10050 George Town, Pulau Pinang
Operating hours: Tuesday Closed , Monday to Sunday 11:30 am to 9 pm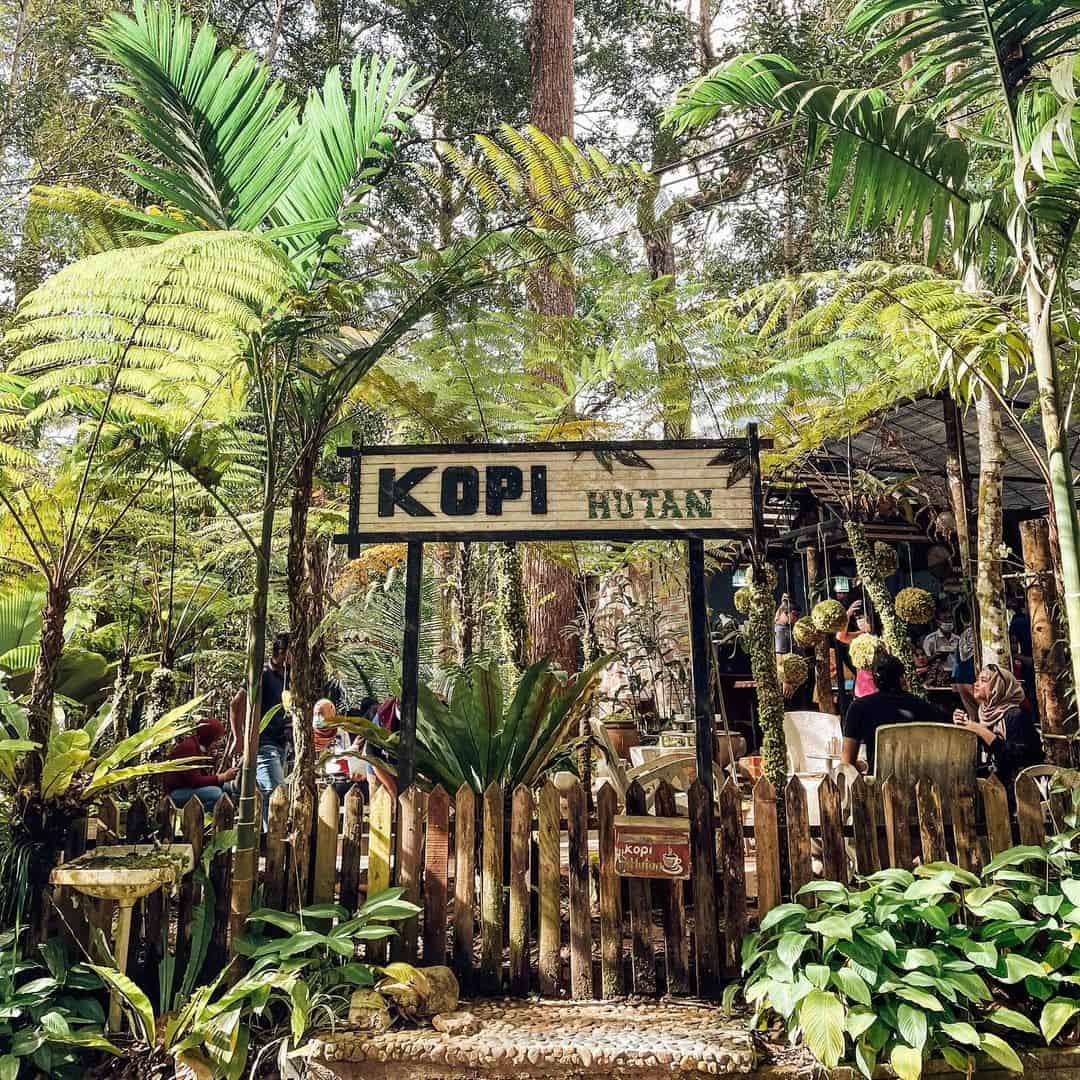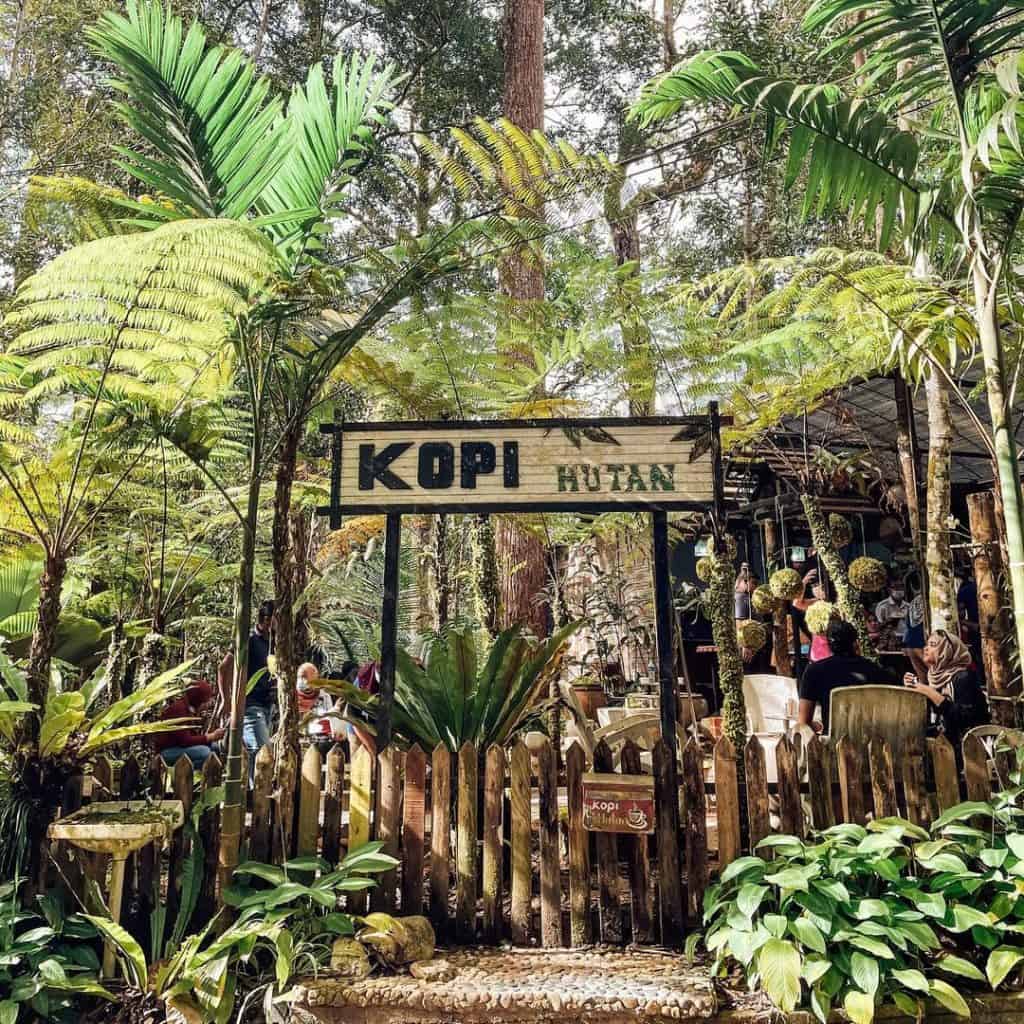 If you're tired of drinking coffee inside and want to enjoy the beauty of nature, Kopi Hutan is the best place to go, but it doesn't have air conditioning. This place is not in the middle of the city; it is on Penang Hill. You can find a nice range of cakes and small snacks, as well as coffee and tea to cool off from the heat. If you can, walk to Kopi Hutan instead of taking the bus. The way there is beautiful. So it's not just the cafe that could be good for Instagram, but also the way you get there. 
Location: Summit Road, Penang Hill, 11500 Penang, Malaysia
Operating hours: 9 am to 5:30 pm Daily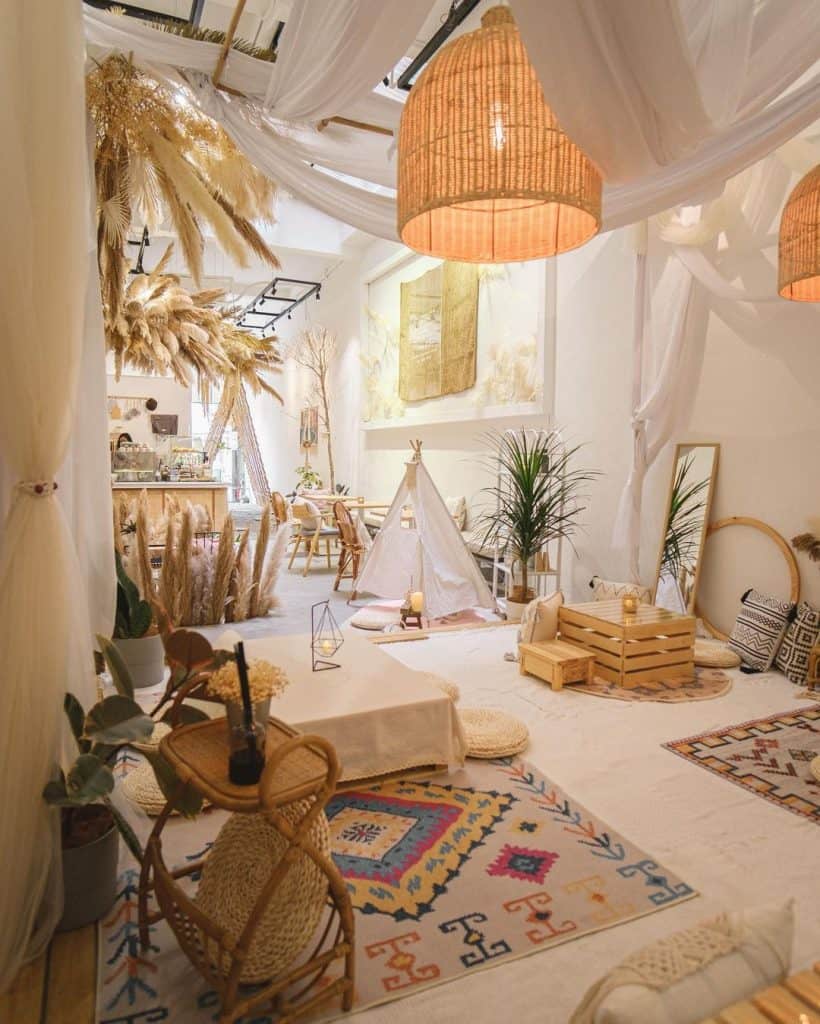 Utoo Hippie Café is one for all the hippie babes out there. It's Boho chic and features picnic tables. The restaurant, which serves only non-alcoholic beverages and welcomes Muslims, has the feel of a picnic in the great outdoors and encourages its customers to eat their meals while sitting on the floor. This eatery is very stunning and full of Instagram-worthy details. Rather than the traditional chocolate filling, the Mont Blanc blends matcha ganache with a red bean filling for an interesting twist on the classic French delicacy. For vegetarians, there is also a vegan choice called "Fungi Al Pomodoro." 
Location: 156, Lebuh Victoria, 10300 George Town, Pulau Pinang
Operating hours: 9 am to 7 pm Daily
8. Fuku Eatery and Desserts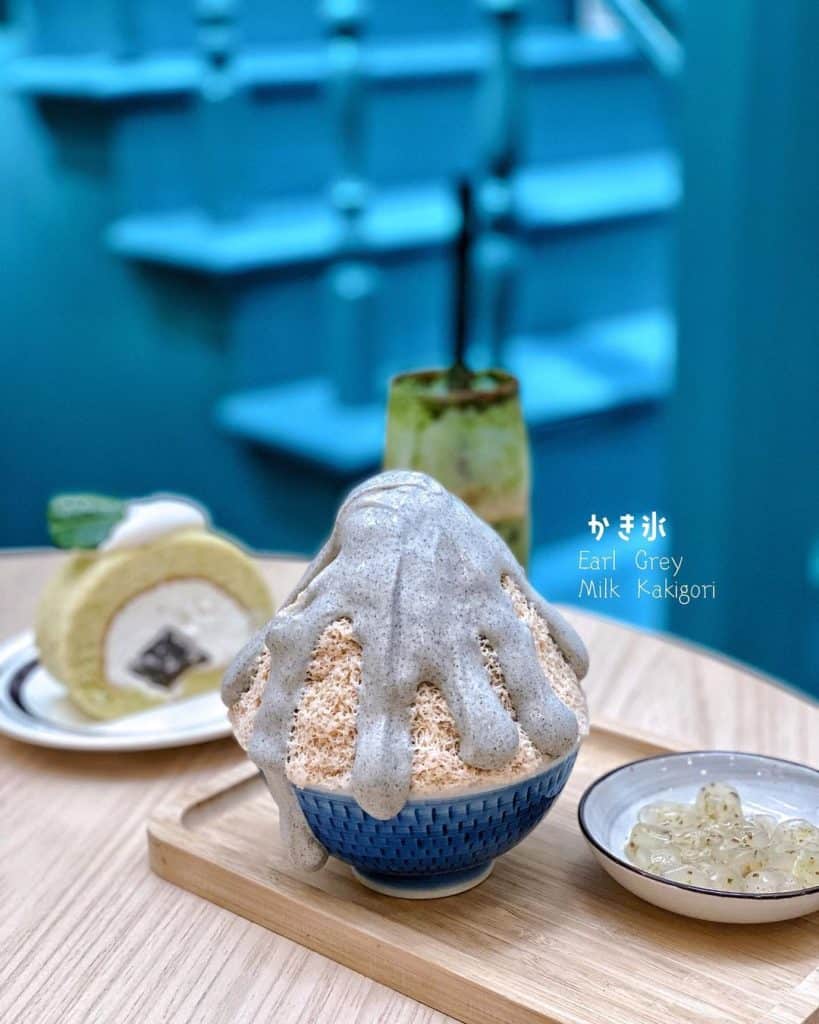 Fuku Eatery and Desserts, located in a historic structure, has an inviting and relaxing vibe. Mano Plus Select Store, a lifestyle shop featuring local businesses selling anything from home goods and clothing to design books and publications, is home to the cafe.
It's a great place to stop for lunch or tea and catch up with friends in George Town. Kakigori, a Japanese shaved ice delicacy flavored with syrup, yogurt, and a wide variety of fruit toppings, is ideal for the year-round warmth of Penang. A big glass of lemonade is a good way to beat the heat when it comes to drinks. 
Location: 37 A&B Lebuh Pantai, 10300 George Town, Penang
Operating hours: Mon-Thu, 9 a.m.–6 p.m.; Fri–Sun, 9 a.m.–9 p.m.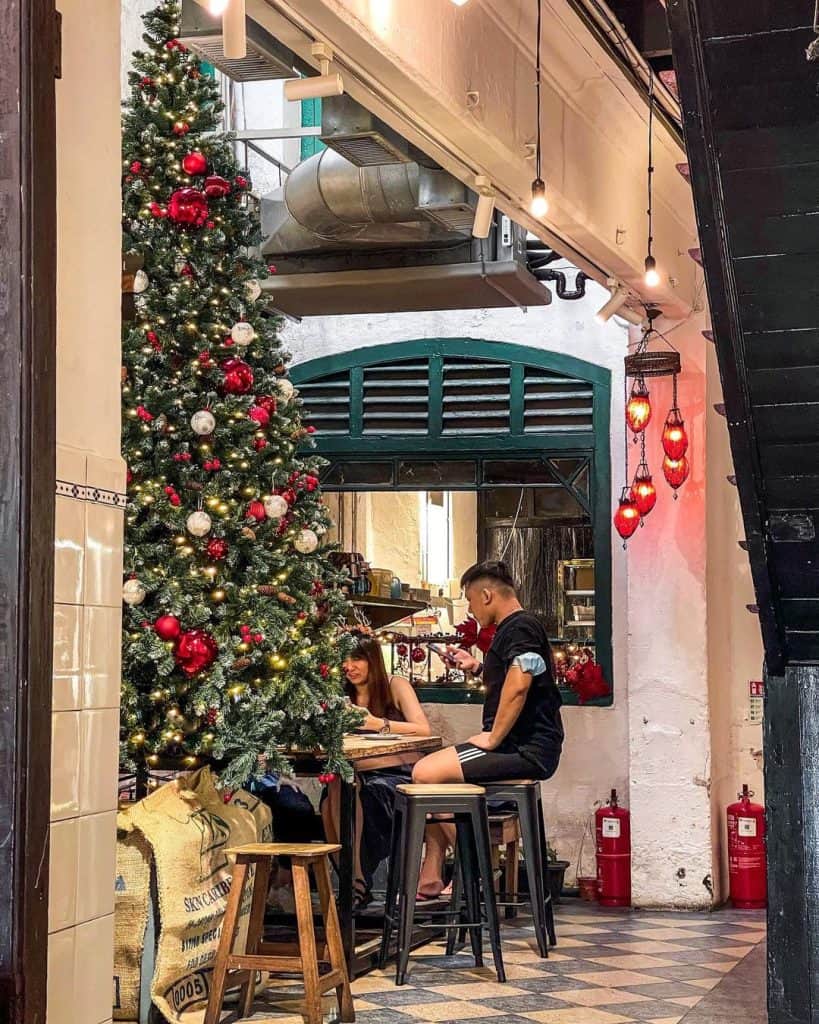 The Mugshot Cafe is right next to the Rainforest Bakery on Chulia Street, which is one of the oldest streets in Georgetown. This coffee shop is a favorite among Instagram users due to its one-of-a-kind decor and feature wall, which is styled after the backdrop seen in movie police stations where suspects are seen having their mugshots taken. There is a rumor going around that their bagel muffins are usually in high demand and that they frequently sell out by lunchtime, particularly on the weekends. Therefore, if you really want to sample such breakfast muffins, you should strive to be there as early as possible.
Location: 302, Chulia St, Georgetown, 10200 George Town, Penang, Malaysia
Operating hours: 8 am to 10 pm Daily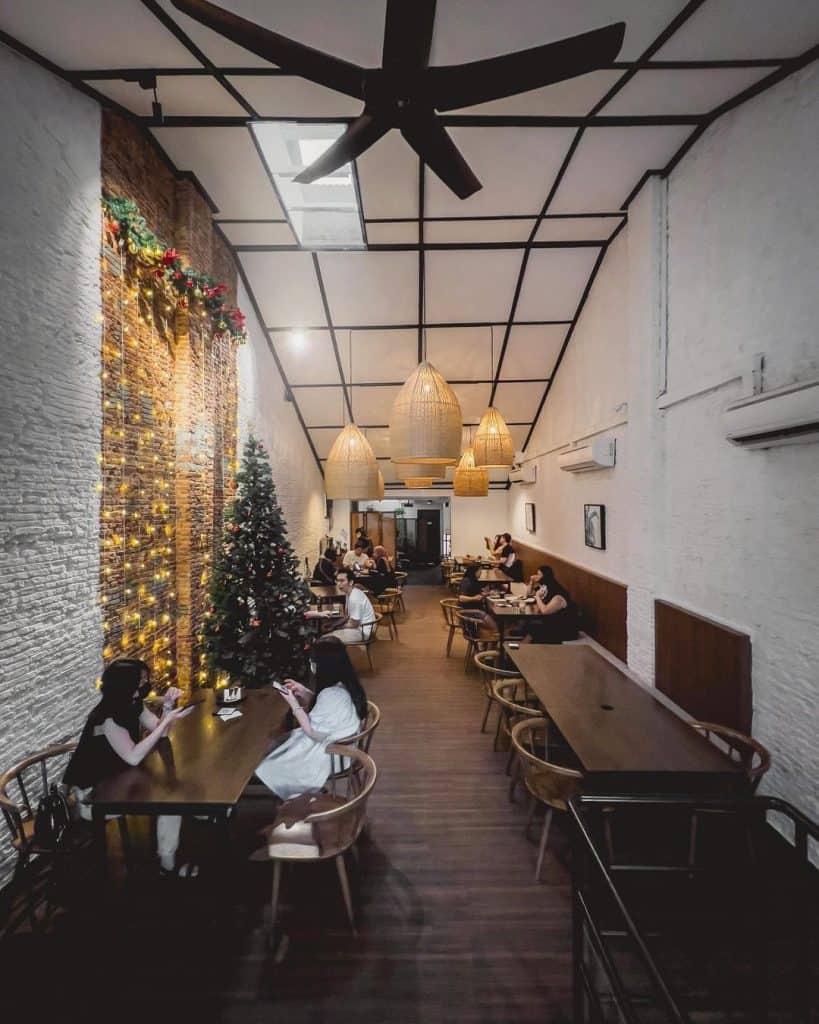 Wheelers is the last Instagram-worthy cafe in Penang that we'll talk about. This popular Instagrammable shop in Penang is on Love Lane, a street that many tourists visit. Love Lane is part of Georgetown's UNESCO World Heritage Site. The bicycle art in their rooms is meant to help people relax. They have a pretty wide range of meals (including pizzas and pastas), snacks, and drinks that are all reasonably priced. The meals here are pretty big. So, if you are a small eater, I would suggest going to this cafe with another foodie friend.
Location: 67, Lorong Love, George Town, 10200 George Town, Pulau Pinang, Malaysia
Operating hours: Tues to Sun, 8:30 am to 5 p.m.; closed on Mondays
Penang is well-known for both the mouthwatering native street food that can be found there and its status as one of the most visited places in all of Malaysia. It is a place where traditions of culture and modern daily life flow together in perfect harmony with one another.
COMMON QUESTIONS ABOUT INSTAGRAMMABLE CAFES IN Penang, malaysia
Start Planning Your Malaysia Trip Now!
Book Your Flight:
Use Skyscanner to find a cheap flights. A travellers favorite way to book flights, as it searches websites and airlines around the world with one click.
Book Your Bus or Transportation Within Malaysia:
There are two ways to book your transporation, ask your hotel or hostel, go to the local bus terminal, or book online, for a less stressful trip using Easybook or 12go.asia
Book Your Accomodation: 
Find the best hotels or hostels at HostelWorld, Booking.com, Agoda.com. Perks include with no upfront payment. Pay when you check out and Free cancellations.
Dont Forget Your Travel Insurance:
Two popular choices are SafetyWing and WorldsNomads. A traveler should buy traveler's insurance to protect themselves against unexpected events such as trip cancellations, medical emergencies, and lost or stolen baggage. It provides peace of mind and financial protection in case of unforeseen circumstances.
Usefull Apps?
Grab/Uber – Local Transportation
Food Panda/Grab – Food Delivery
Whatsapp – Communication
Want More Information On Indonesia?
Be sure to check out my nomad travel guide on the Malaysia for even more tips.
Disclosure: Please note that some of the links above may be affiliate links, and at no additional cost to you, I earn a commission if you make a purchase.