Top 10 Instagrammable Spots in Dallas
Dallas, Texas, offers excellent venues to eat, stay, and enjoy the arts, making for like-getting Instagram photos. Whether you're looking for the perfect wall art to upload on your account or expecting to wow your followers with a picture of you enjoying a luxury resort stay, Dallas has an Instagrammable location that is perfect for your account. Visit the top ten Instagrammable spots in Dallas to post breathtaking scenery on social media.
1. Margaret Hunt Hill Bridge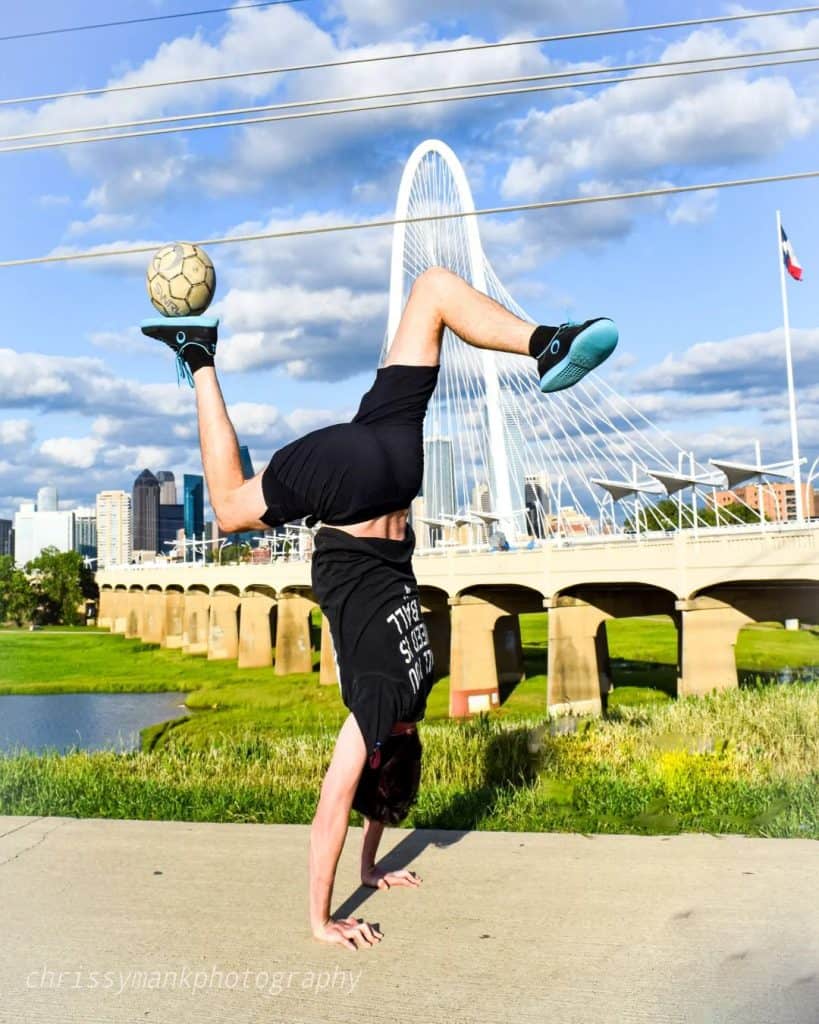 The Margaret Hunt Hill Bridge is a popular Instagram spot due to its award-winning design, year of opening (2012), and new status as a symbol of Dallas. The Margaret Hunt Hill Bridge, which spans the Trinity River and connects central and west Dallas, is named after the wealthy heiress who funded its construction. The stunning building provides the ideal backdrop for a picture of the city skyline. 
The bridge over the Trinity River that connects central and west Dallas is named for the wealthy heiress who paid for its building. The beautiful building is the perfect background for a picture of the city's skyline. 
Location : Margaret Hunt Hill Bridge, Dallas, TX 75207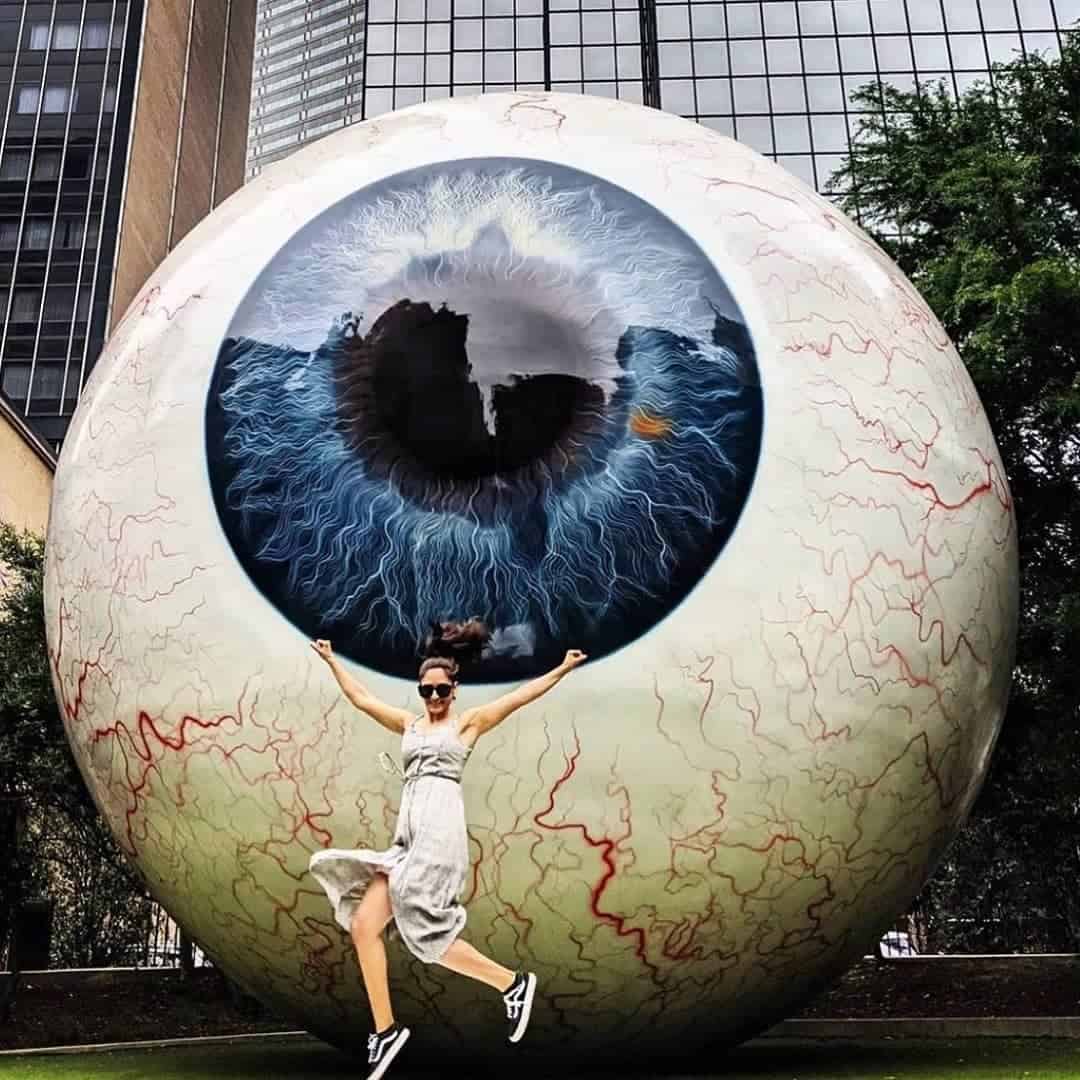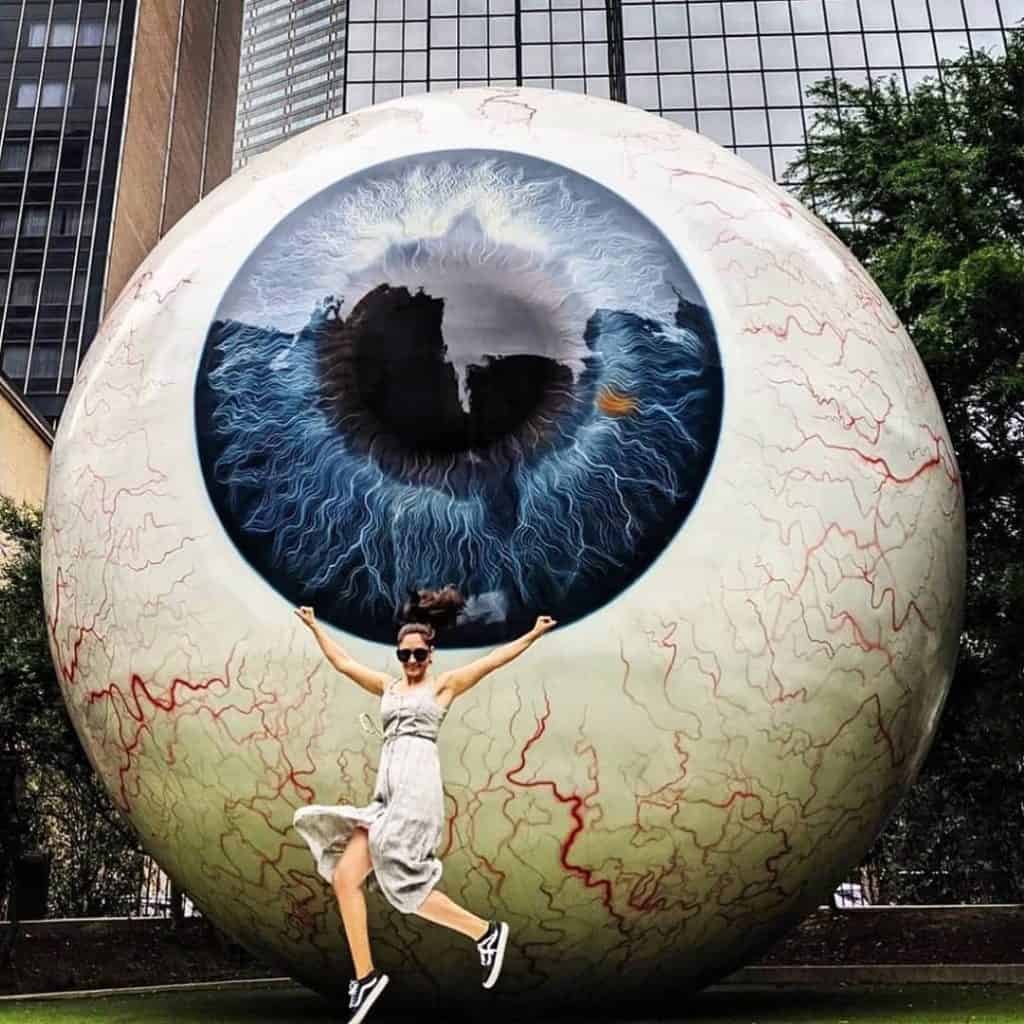 In downtown Dallas, you'll find a peculiar sculpture that's hard to miss: Tony Tasset's creation from 2007, a 30-foot-tall eyeball. Initially designed for a temporary display in Chicago, it now has a permanent home outside The Joule Hotel. The sculpture's realism is remarkable, with red veins and a blue iris reflecting Tassets eyes. It's a popular spot for visitors to play "eye spy" and is undeniably one of Dallas' most Instagrammable attractions.
 Location : 1601 Main St, Dallas, TX 75201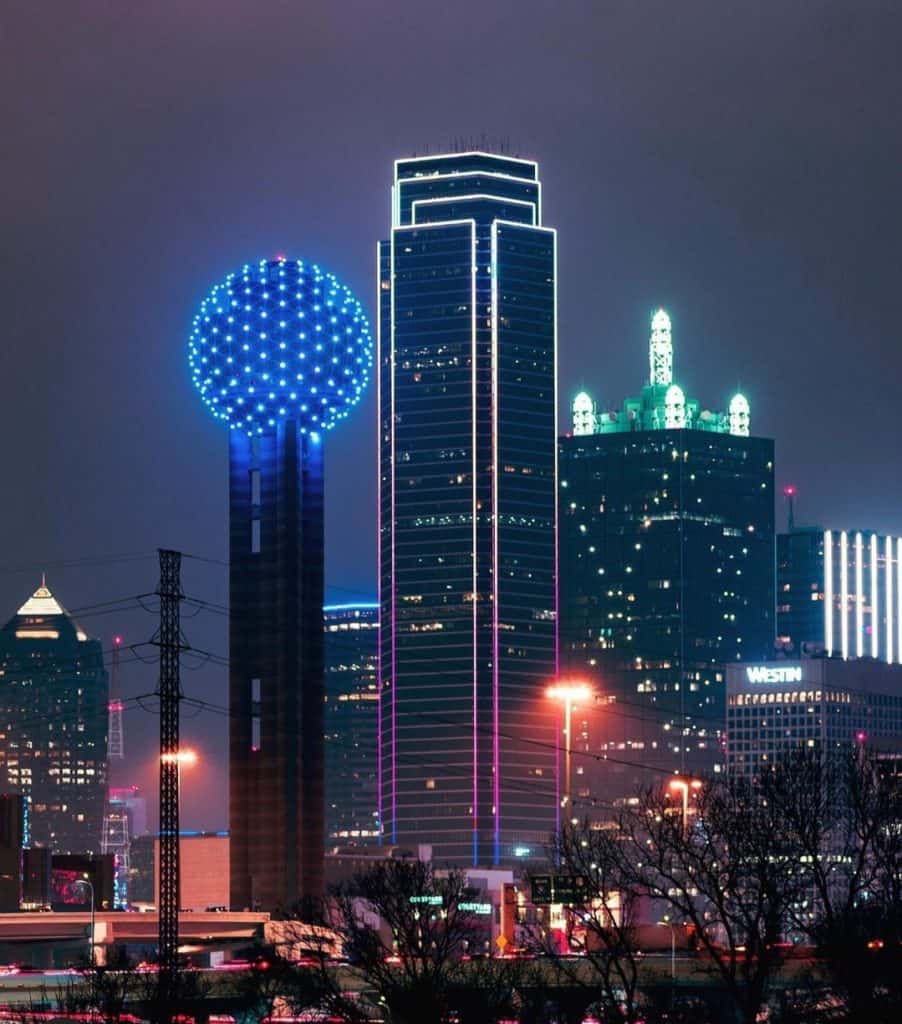 The rotating ball of Reunion Tower has to be on any list of the top Instagrammable places in Dallas because it is perhaps the most iconic building in the city's skyline. Views of a city from above are unparalleled, as are those from many other locales. Dallas' Reunion Tower, at 561 feet in height, is one of the city's most iconic structures.
The large green sphere at the top of the tower is a prominent element of the metropolitan skyline. Painting, morning yoga, and other activities are available here—the best opportunity to appear in the feeds of your Instagram followers. While shooting from below, photographers should ascend into the ball to get a 360-degree view. 
Location : 300 Reunion Blvd E., Dallas, TX 75207
The luxurious Highland Park Village in Dallas has picture-perfect locations thanks to its Mediterranean Spanish design, which features terra cotta, colorful tiled stairs, arched doors, and a fountain. The lovely commercial district has stunning Spanish-inspired architecture, a historic movie theater, tall trees, high-end businesses, and shimmering string lights. The Village Theatre, Texas's first lavish theater, opened in 1935, so remember to snap a photo in front of it. The other component is the Spanish tile stairs, which serve as a visually arresting backdrop for any occasion.
Location : Highland Park, TX 75205
The largest lake in the immediate Dallas area, this one offers a wide range of photo opportunities. The docks on the lake are pretty lovely. At this municipal lake, picnics, biking, paddle boarding, kayaking, and picnicking are all popular activities. If you want to take a beautiful Instagram sunset photo, head to White Rock Lake. From dawn until dusk, visiting this well-known lake in Dallas is a terrific idea. The nine-mile loop has various stunning settings. You may show all of your followers how much fun you have this summer by posting photos of yourself having a good time at White Rock Lake.
Location : 8300 E Lawther Dr, Dallas, TX 75218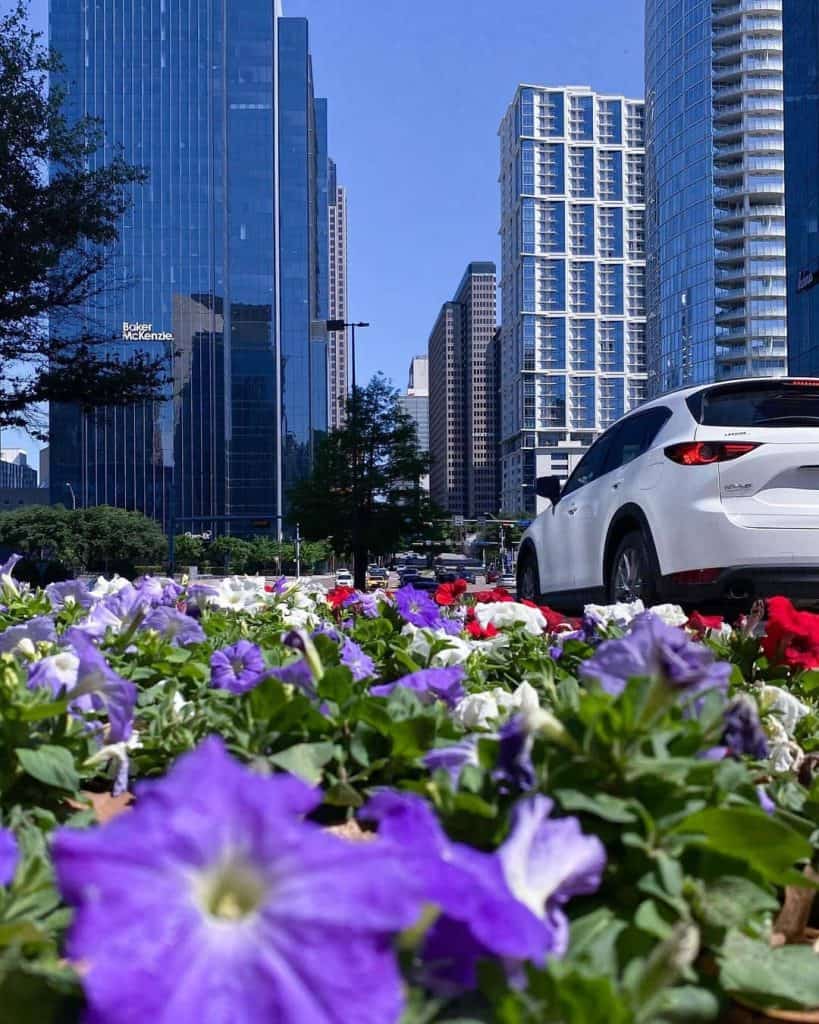 Klyde Warren Park in downtown Dallas opened in 2012 and connected the Arts District and uptown Dallas. It must be shot because this green space deck is Dallas' answer to Central Park. There are numerous opportunities to snap the perfect Instagram moment at this park.
Instagrammable events such as yoga, dancing, food trucks, festivals, and other social gatherings occur daily. Bring your little ones to the Children's Park to play in the water park or on the climbing frame. Live music and entertainment, free activities like ping pong and putt-putt, and food trucks to satiate your hunger are all available.
Location : 2012 Woodall Rodgers Fwy., Dallas, TX 75201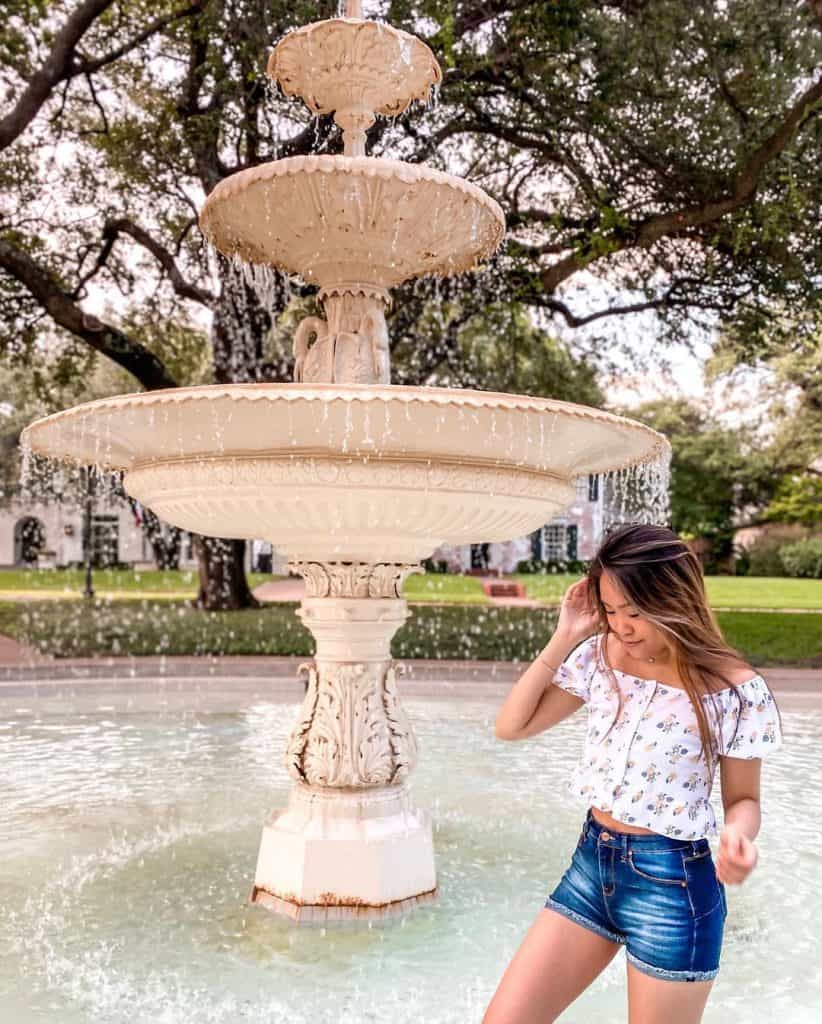 The heart of Highland Park, where all of the beautiful residences are, is Flippen Park, sometimes called the most excellent park in Dallas. The setting is relaxing, beautiful, and tranquil. Flowers bloom at different times throughout the year, so you may only see some of them. The Flippen Park Gazebo is also conveniently located next to the park's fountain. This fountain unquestionably boosts the park's aesthetic value with its soothing trickling water and shimmering pool. Use surrounding mansions, fountains, and gazebos as a setting for your Instagram photo.
Location : 4421 N Versailles Ave., Dallas, TX 75205, USA
The Traveling Man contains three statues. The robot's head and one hand are partially seen emerging from the ground in the first (Awakening). The robot sits on the floor carrying a guitar and grinnin in the second (Waiting on a Train). The final and most well-known monument depicts the 38-foot-tall giant robot strolling toward the train station with a bird in one hand and others at his feet (Walking Tall). These three polished steel robot statues can be found in Dallas' Deep Ellum area. Designed to pay tribute to the region's illustrious railroad history dating back to the 1800s, Return to Deep Ellum's artistic district for a picture shoot with the massive Traveling Man statues
Location : Swiss Ave, Dallas, TX 75204, USA
9. The Dallas Farmers Market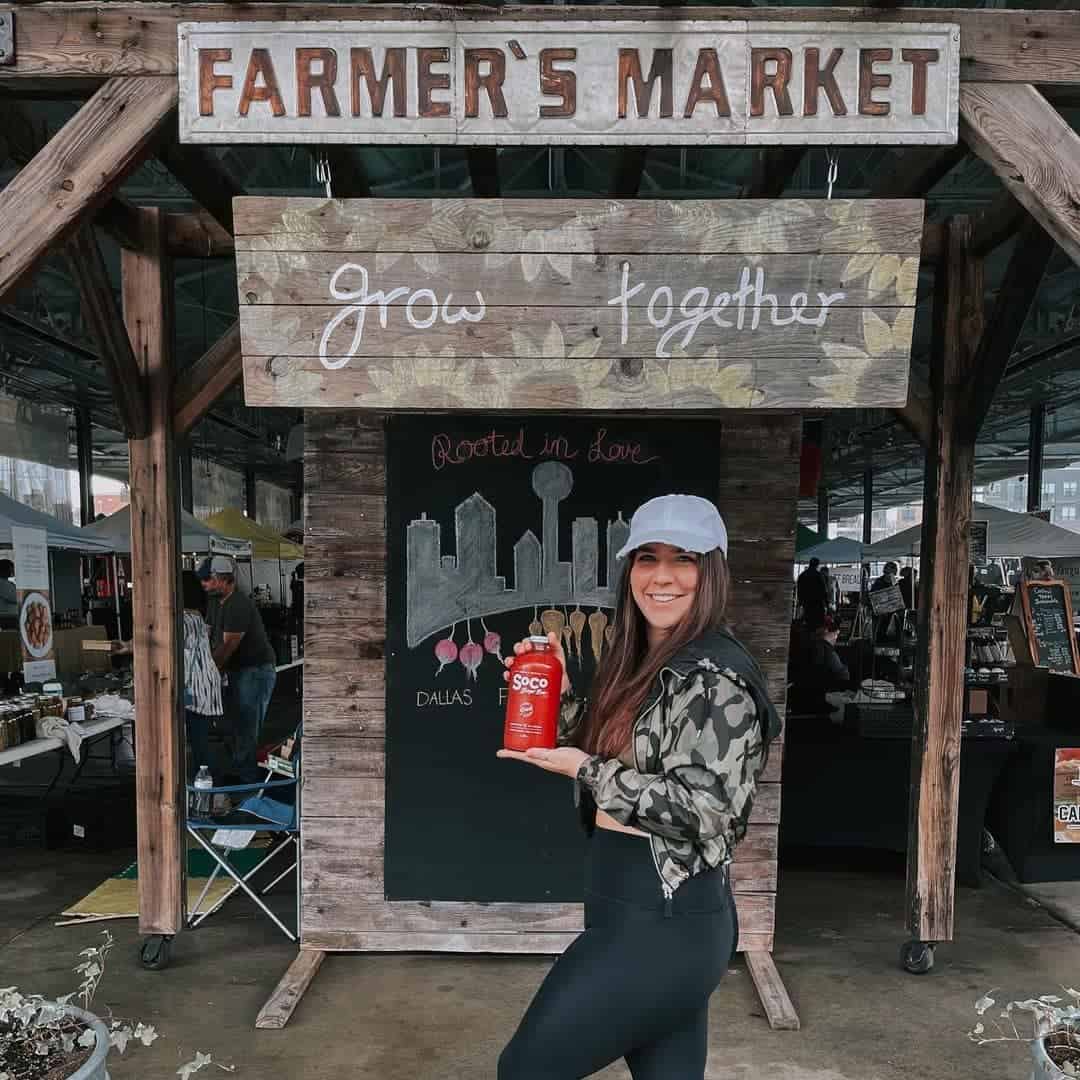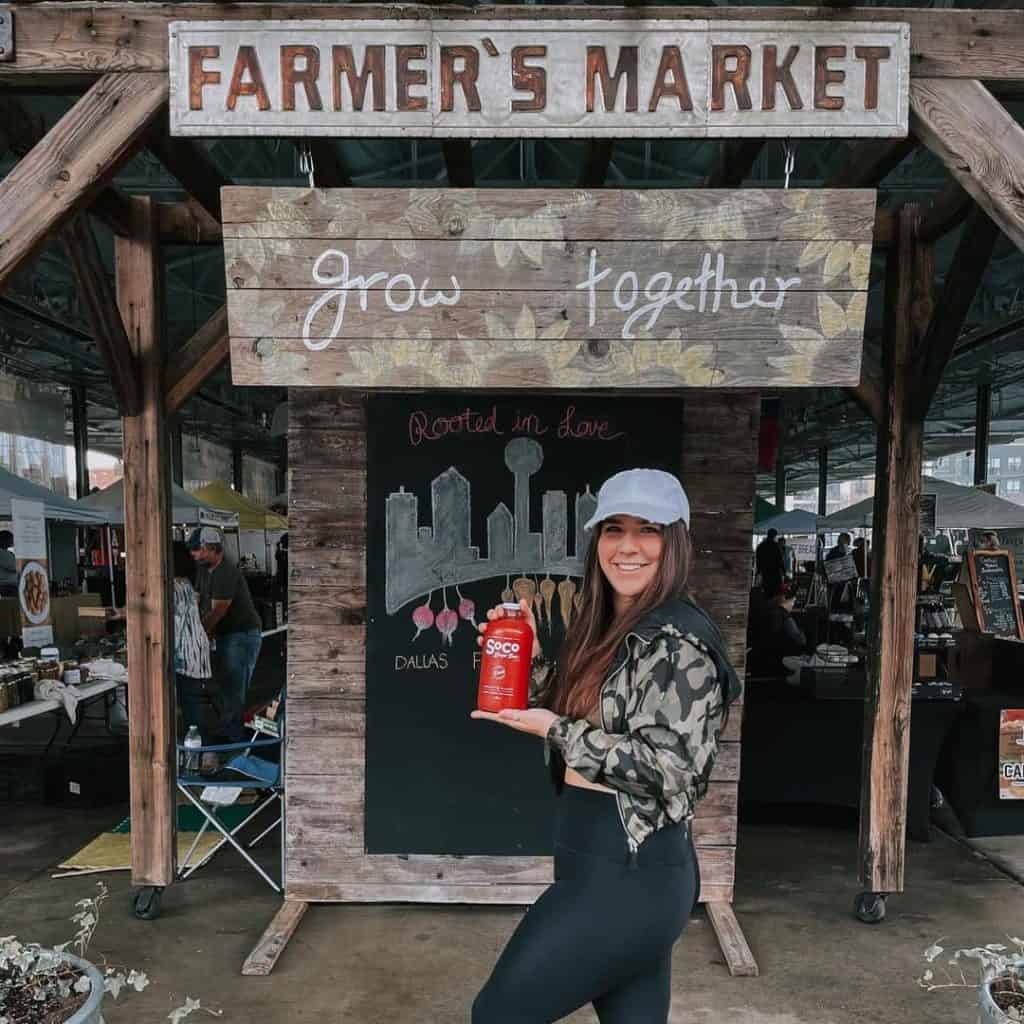 The Dallas Farmers Market, which is excellent and not just for Instagram, is one of the most astonishing things to do in Dallas. While it is open on weekends, shop for local produce at The Shed. The endless rows of flower, plant, and handcrafted goods kiosks will provide a lovely backdrop. You can still go to The Market, the indoor portion of the Dallas Farmers Market, if a weekday is your only option. In this area, there are lots of shops and food stands.
Location : 920 S. Harwood St, Dallas, TX 75201
10. The Dallas Arboretum and Botanical Garden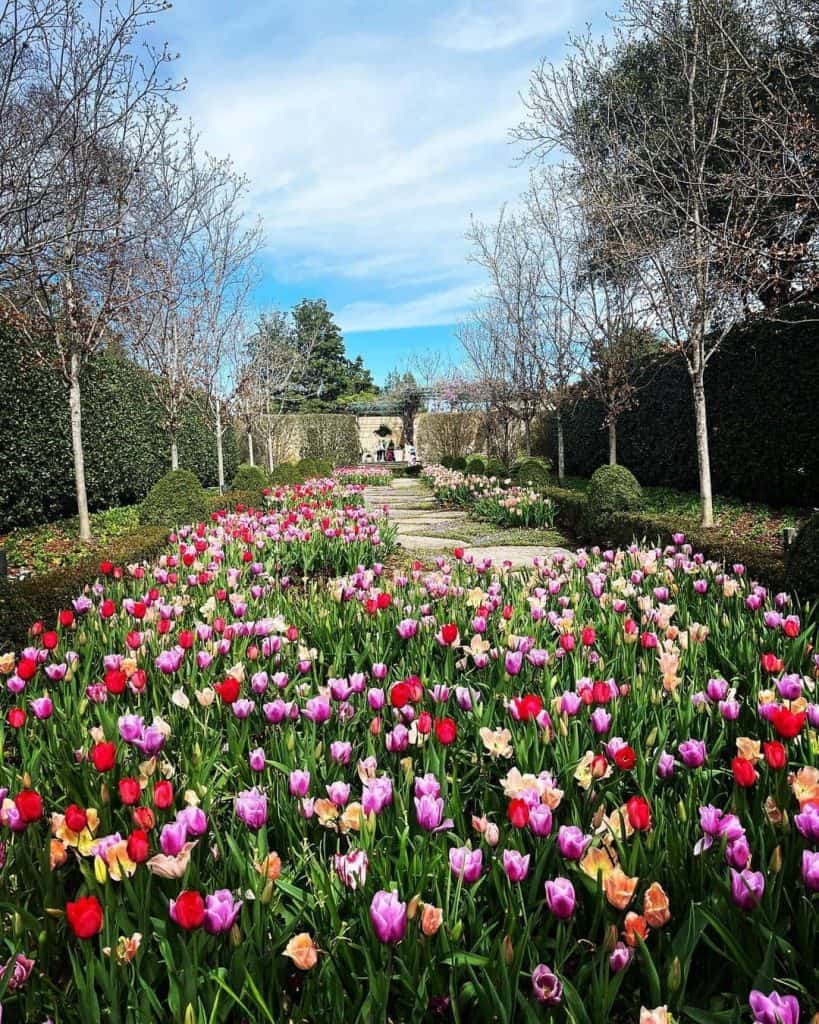 The Dallas Arboretum has all the gorgeous flowers and flora you could want and views of White Rock Lake, making it a great place to reconnect with nature. Relax and take in the blossoms; your Instagram feed will thank you. The Dallas Arboretum is one of our favorite places to look for photo ops. The reflecting pool in the Arboretum is another popular spot. Take advantage of the infinity pool at A Woman's Garden and the changing seasons at the Jonsson Color Garden if you're a photographer in Dallas.
Location : 8525 Garland Rd, Dallas, TX 75218
In conclusion, Dallas, Texas, is an excellent destination for those seeking Instagram-worthy spots, from Klyde Warren Park's picturesque landscape and daily events to Tony Tasset's stunning 30-foot-tall eyeball sculpture. Dallas offers a wealth of Instagrammable locations to discover. Remember to pack your camera and let the photo-taking adventures begin!
COMMON QUESTIONS ABOUT INSTAGRAMMABLE SPOTS IN DALLAS
Start Planning Your USA Trip Now!
Book Your Flight:
Use Skyscanner to find a cheap flights. A travellers favorite way to book flights, as it searches websites and airlines around the world with one click.
Book Your Bus or Transportation Within USA:
There are two ways to book your transporation, ask your hotel or hostel, go to the local bus terminal, or book online, for a less stressful trip using 12go.asia
Book Your Accomodation: 
Find the best hotels or hostels at HostelWorld, Booking.com, Agoda.com. Perks include with no upfront payment. Pay when you check out and Free cancellations.
Dont Forget Your Travel Insurance:
Two popular choices are SafetyWing and WorldsNomads. A traveler should buy traveler's insurance to protect themselves against unexpected events such as trip cancellations, medical emergencies, and lost or stolen baggage. It provides peace of mind and financial protection in case of unforeseen circumstances.
Useful Apps?
Checkmy Bus / Wanderu / Busbud – Booking Busses
Whatsapp / Groupme / Boostone – Communication
HiJiffy / Hotel Tonight / Agoda – Booking Hotel
Trip.com / Goibibo – Booking Train
Seamless / GrubHub / Uber Eats – Food Delivery
Uber / Lyft / Wingz – Booking Taxi
Want More Information On USA?
Be sure to check out my nomad travel guide on the USA for even more tips.
Disclosure: Please note that some of the links above may be affiliate links, and at no additional cost to you, I earn a commission if you make a purchase.