Top 10 Instagrammable Spots in Petaling Jaya
Petaling Jaya, popularly known as PJ, caters to those with a sweet tooth by providing an extensive selection of baked goods, beginning with croissants, pastries, and pies and progressing all the way up to sophisticated muffins and creamy cheesecakes. The elaborate decor and themed furniture that should be on Instagram mostly draw in café patrons. A large number of coffee shops and dessert shops are present in the main areas of PJ.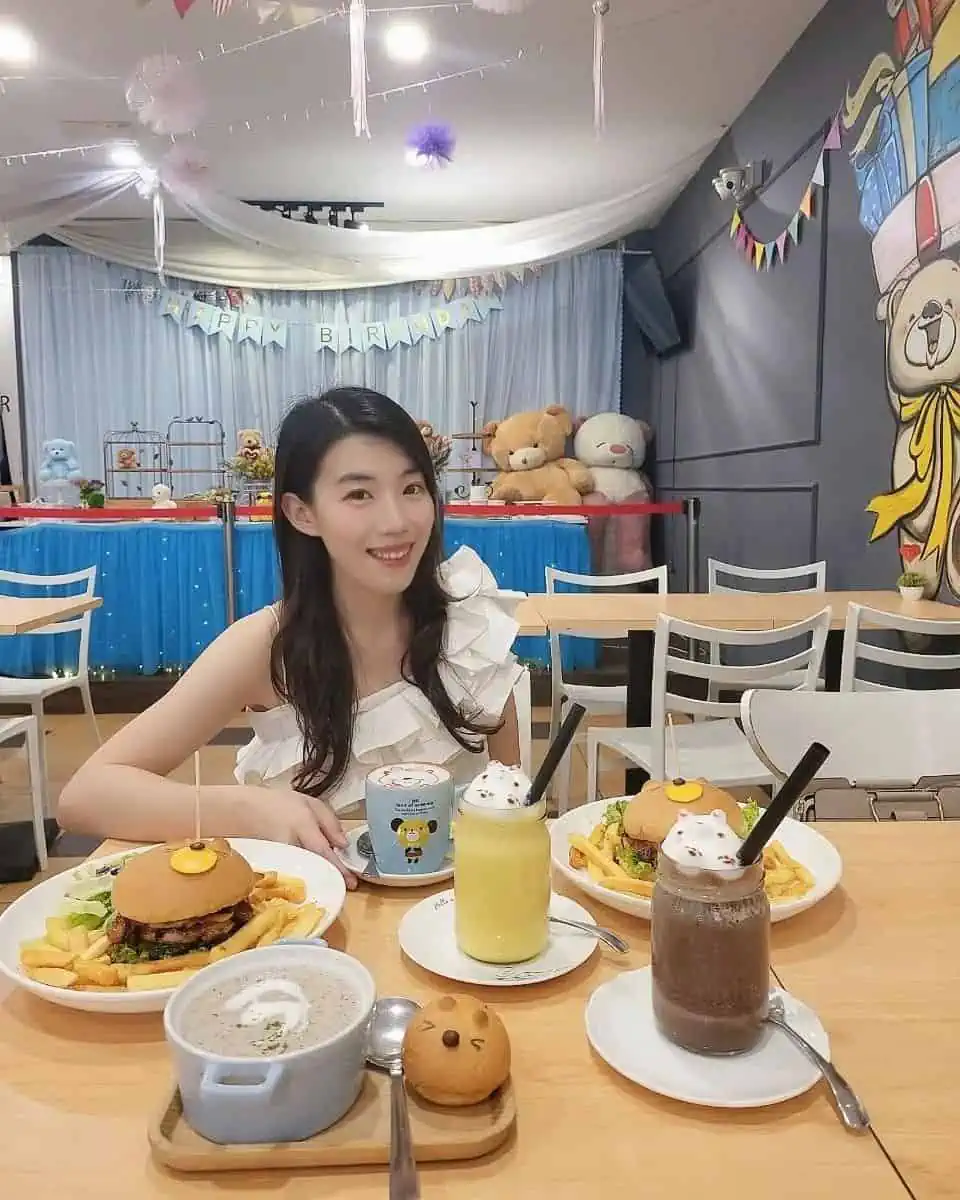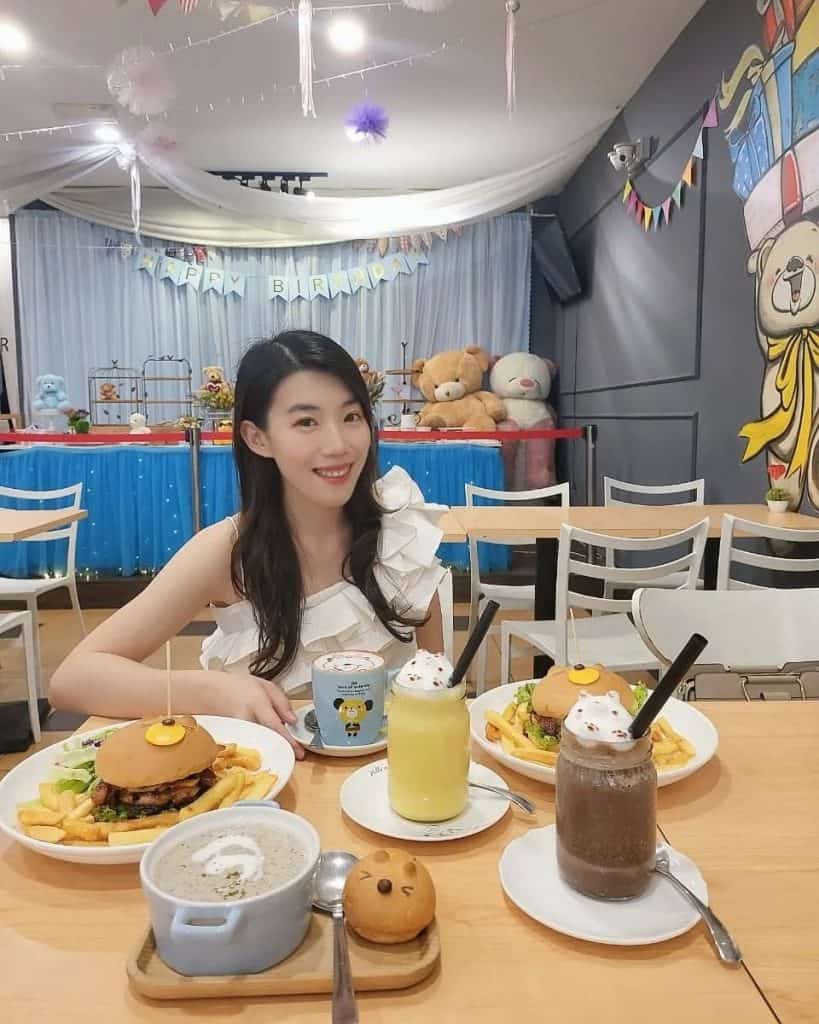 If you're going to be in the Kelana Jaya area, make sure to stop by this super cute bear-themed cafe. This is a cute and fancy restaurant where the cuddly teddy bears spread good vibes. It's still thought of as one of PJ's secret gems. This cage has a unique theme. Each table has a sizable teddy bear as a friend, and there are colorful teddy bear murals and pieces of art all around it.
This cafe is a great place for birthday parties, holidays, and other events that are good for the whole family. This cafe is good enough for Instagram. It has teddylicious treats like waffles with fruit toppings, nutty cheesecakes, and tasty mousse cakes, as well as hot coffees and drinks. The food they serve isn't too expensive, and you'll get a good amount of it.
Location: Zenith Corporate Park, 22G, Blok B, 22G, Jalan SS 7/26, 47301 Petaling Jaya,Selangor, Malaysia
Opening hours: 12 PM to 10 PM; closed on Mondays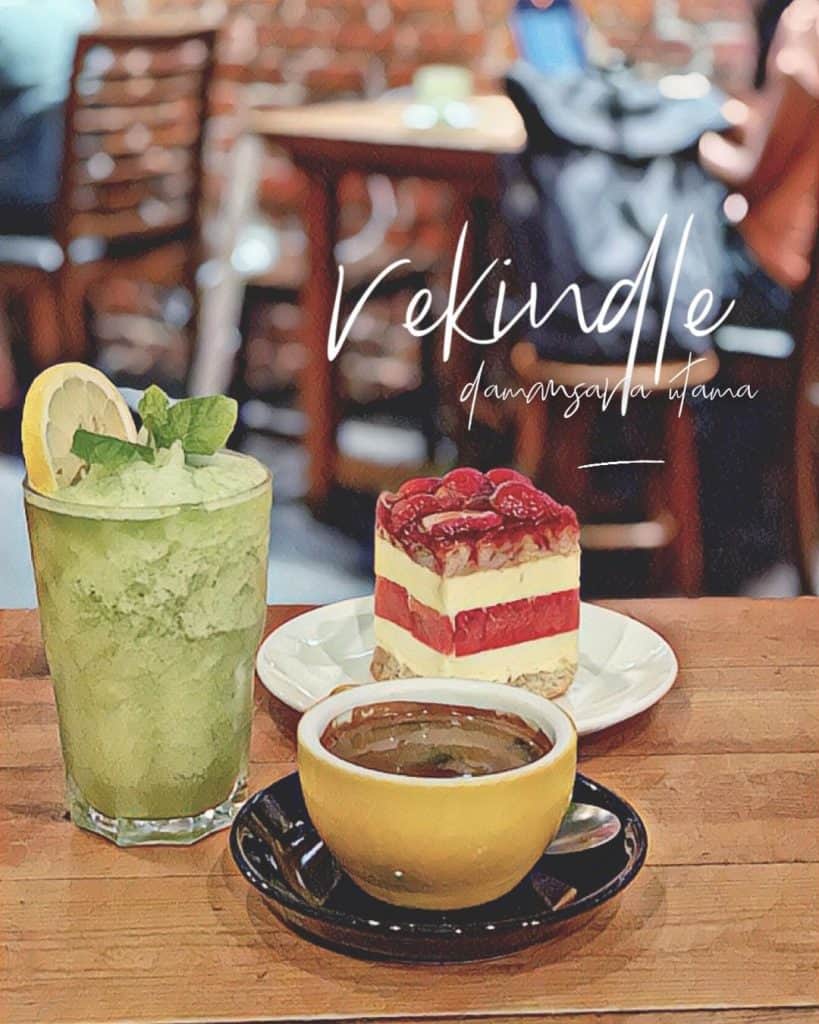 Rekindle Cafe in Petaling Jaya is a good place to go if you have a sweet tooth. It is known for its cheesecakes. They serve interesting coffee and cakes like rum cakes, red velvet cakes, peanut butter chocolate cakes, carrot cakes, and many others in a cozy space with low lighting and funny paintings. But keep in mind that this place is always busy and is not a good place for a long talk over cakes. With their special toppings, you can try their rich and creamy butterscotch coffee, Nutella almond, and Death by Chocolate.
Location: Ground Floor, 25, Jalan SS 2/64, SS 2, 47300 Petaling Jaya, Selangor
Opening Hours: 10 AM to 12 AM, Closed on Mondays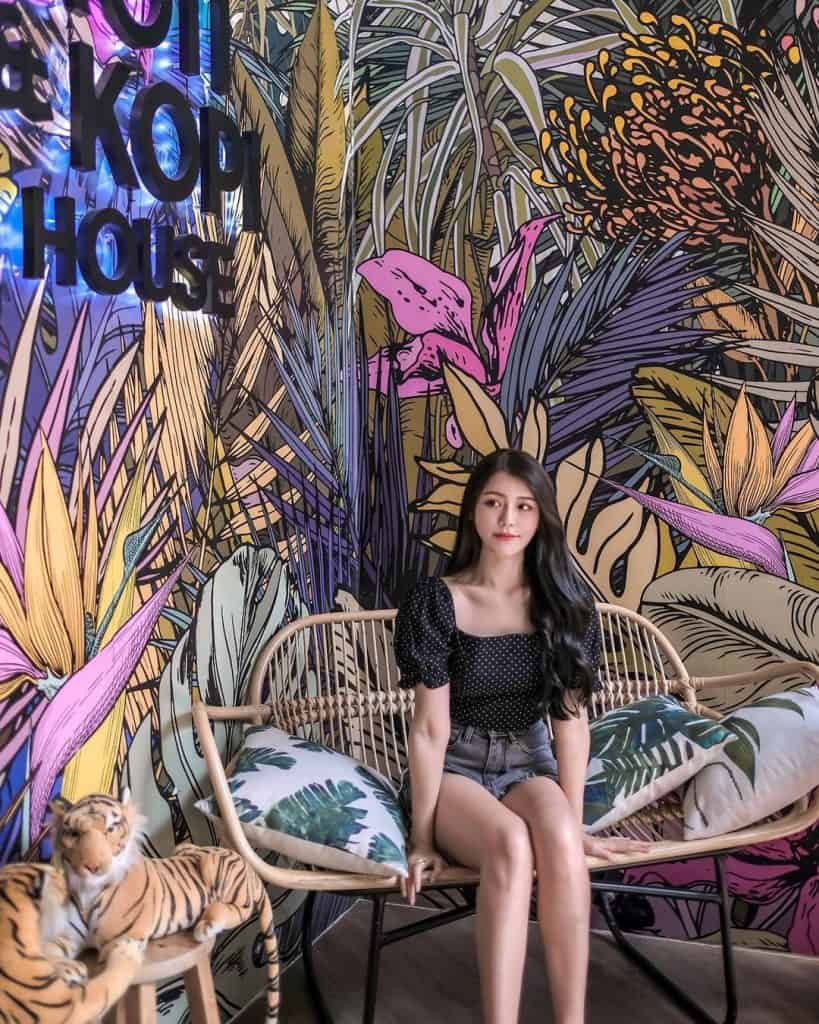 If you're wanting traditional Malaysian food, you shouldn't miss this restaurant. It has already caught the attention of a few Instagram hipsters, especially because of the colorful jungle mural that wraps around their cafe. Here, you can also find most of the most famous traditional Malaysian treats, like hand-made Hainan bread, chicken rendang puff, nasi lemak, and many more.
Inside, the cafe has a safari-inspired look with a bit of minimalism. High-glass windows let in a lot of light and make the place feel more open and friendly. Many customers have said that the room is comfortable and well-designed and that the food is delicious.
Location: 101C, Level 1, Tower C, Damansara Utama (Uptown), Petaling Jaya, Malaysia
Opening hours: 8:30 AM to 8:30 PM Daily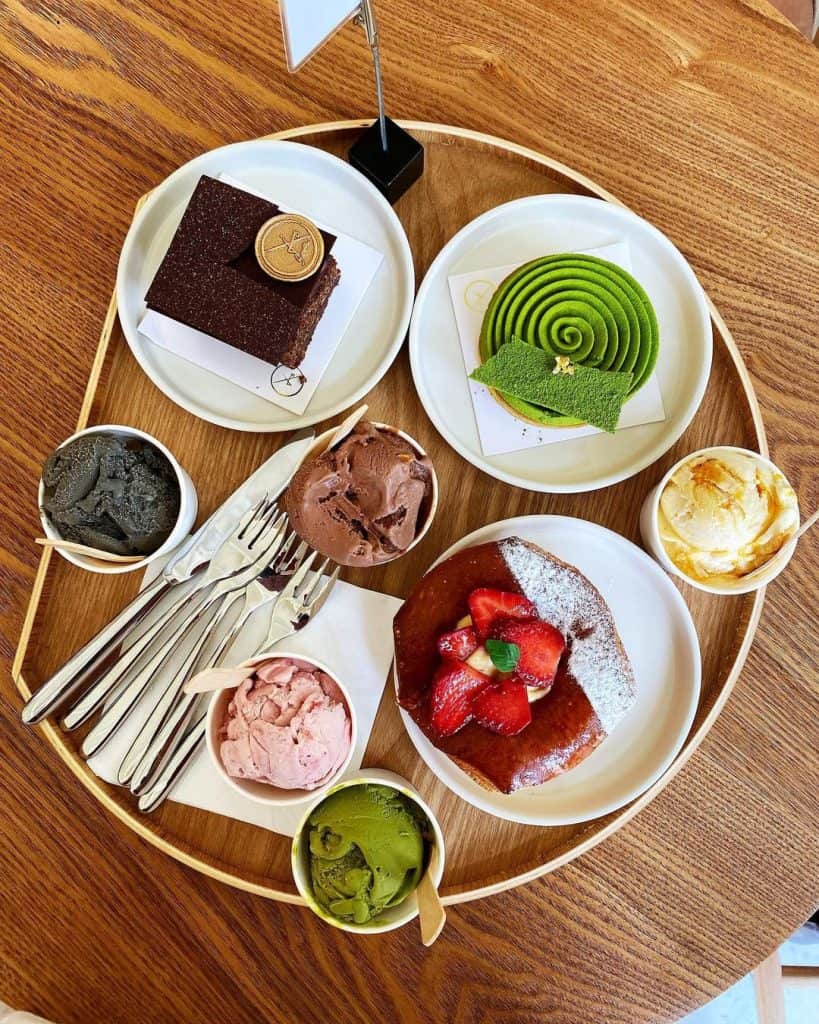 Xiao by Crustz may not be a new name for dessert lovers like us, but they just moved to a new neighborhood in a beautiful new space that is bright, laid-back, and much more roomy. It is a welcoming place that you should visit for your next dessert fix. It's also good for pets, so feel free to bring them with you.
You can satisfy your sweet tooth needs with their long list of cakes, pastries, ice cream, and other sweet treats. We highly recommend getting a couple different flavors of their petit gâteau sets to share; these adorable bite-sized cakes are perfect for Instagram and available in a wide range of creative flavors.
Location: 18, Jalan SS 2/72, Seksyen 19, 47300 Petaling Jaya, Selangor
Opening hours: 8.30AM – 6.30PM, closed on Tuesdays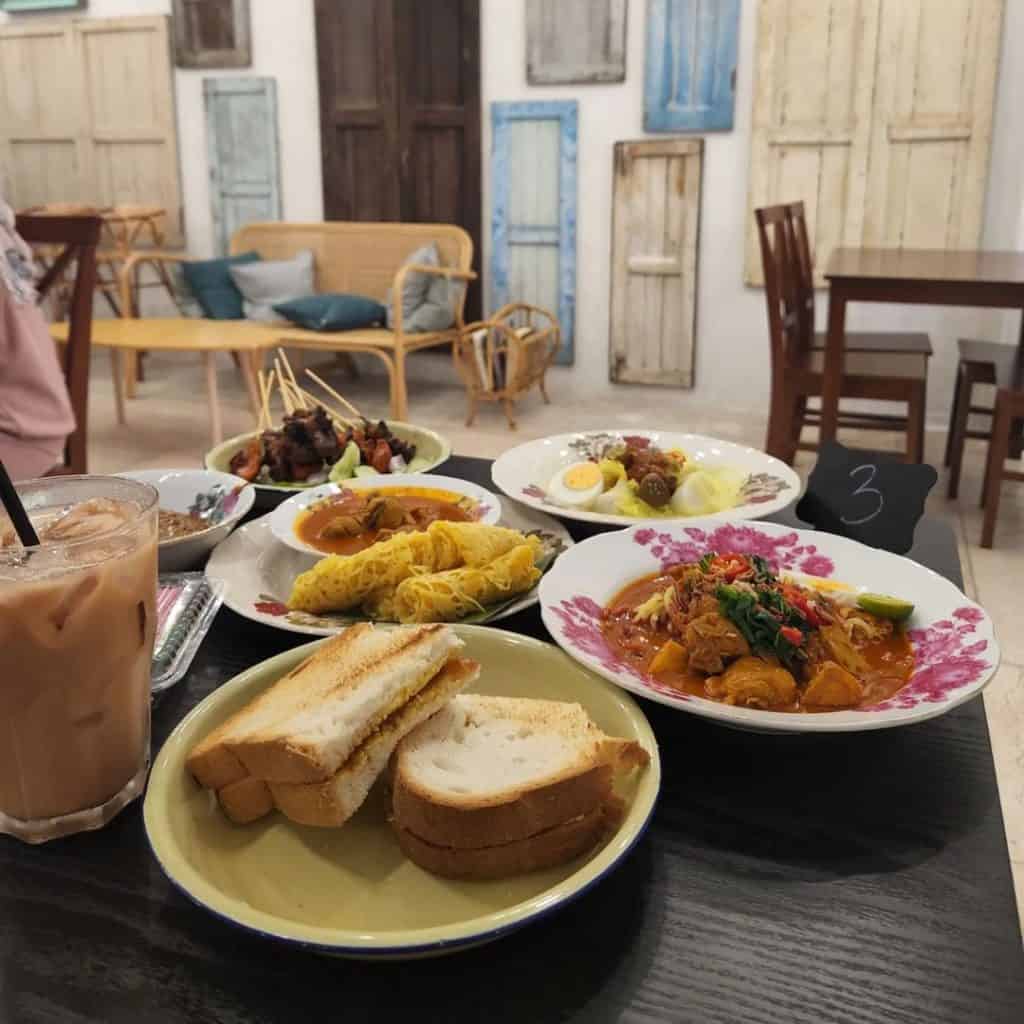 Tingkap Cafe is an old place to eat in the middle of PJ Old Town where you can get local food. The design of the cafe is a polite nod to the style of local coffee shops in the 1980s. The best thing about this place is that the menu items are based on traditional Malay breakfast foods.
From grilled satay, lempeng, and toasts to their colorful selection of more than 15 kinds of Malay kuih-muih, you'll have a hard time deciding what to eat. Their nasi dagang and nasi kerabu are also made fresh every morning and brought all the way from Kelantan. If you're here, you should definitely order one of these dishes!
Location: 52, Jalan 1/14, PJ Old Town, 46000 Petaling Jaya, Selangor
Opening hours: 8AM – 5PM, closed on Mondays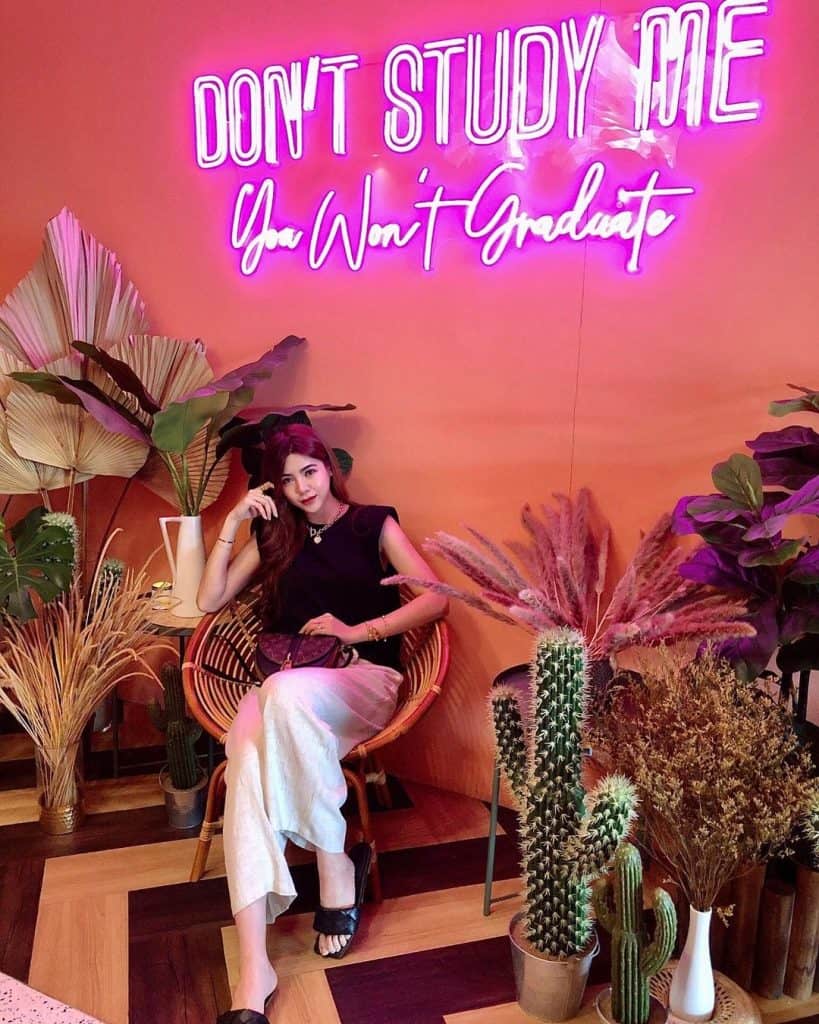 Divine Fusion is the best place to go if you want a cool vibe that comes from the Mediterranean. It is in SS2, and its fuschia-lit white walls, arched entrances, a few moving banana plants here and there, and, most of all, its neon-lit wall corner will catch your attention. With its stylish atmosphere, it's no wonder that most fashionistas post about this cafe on Instagram. This cafe has an interesting gourmet twist on a variety of tasty modern mixed foods. You can try their Mixed Seafood with Garlic Bread, which can feed two to three people.
Location: No 155 &155A, Jalan SS2/24, Petaling Jaya, Malaysia
Opening hours: Tuesday – Thursday and Sunday 11:30 AM -11 PM, Friday – Saturday 11:30 AM -12 AM. Closed on Monday.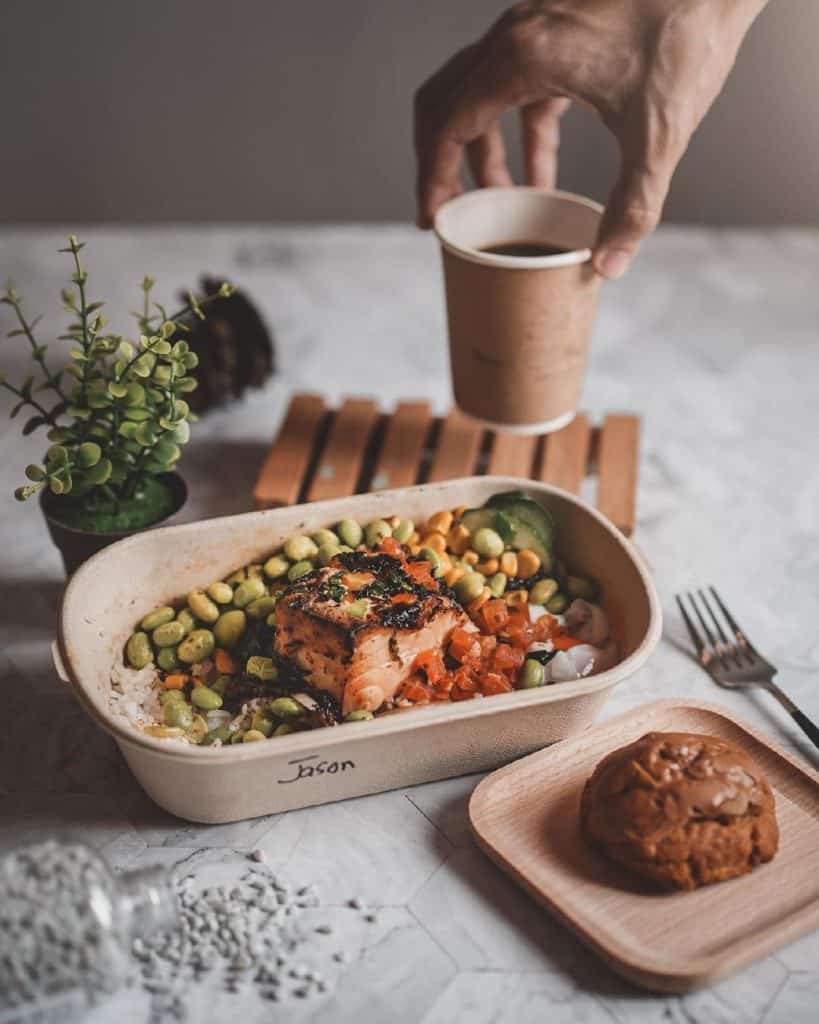 The unique coffees, fusion crepes, and roasted, grilled chicken at this Petaling Jaya cafe have earned it multiple awards. They have a nice selection of cold drinks, and the food is a nice mix of sweet and spicy. You should definitely try out their Lethal Shrooms, Spicy Cajun Chicken, Hen's Crush (chili-flakes crepe), Go Banananuts, and Brazilian blend coffees. Note that this place can get very busy and have long lines on weekends.
Location: 45, 47, 49, Jalan 17/45, Seksyen 17, 46400 Petaling Jaya, Selangor, Malaysia
Opening Hours: 10 AM to 10 PM, Closed on Tuesday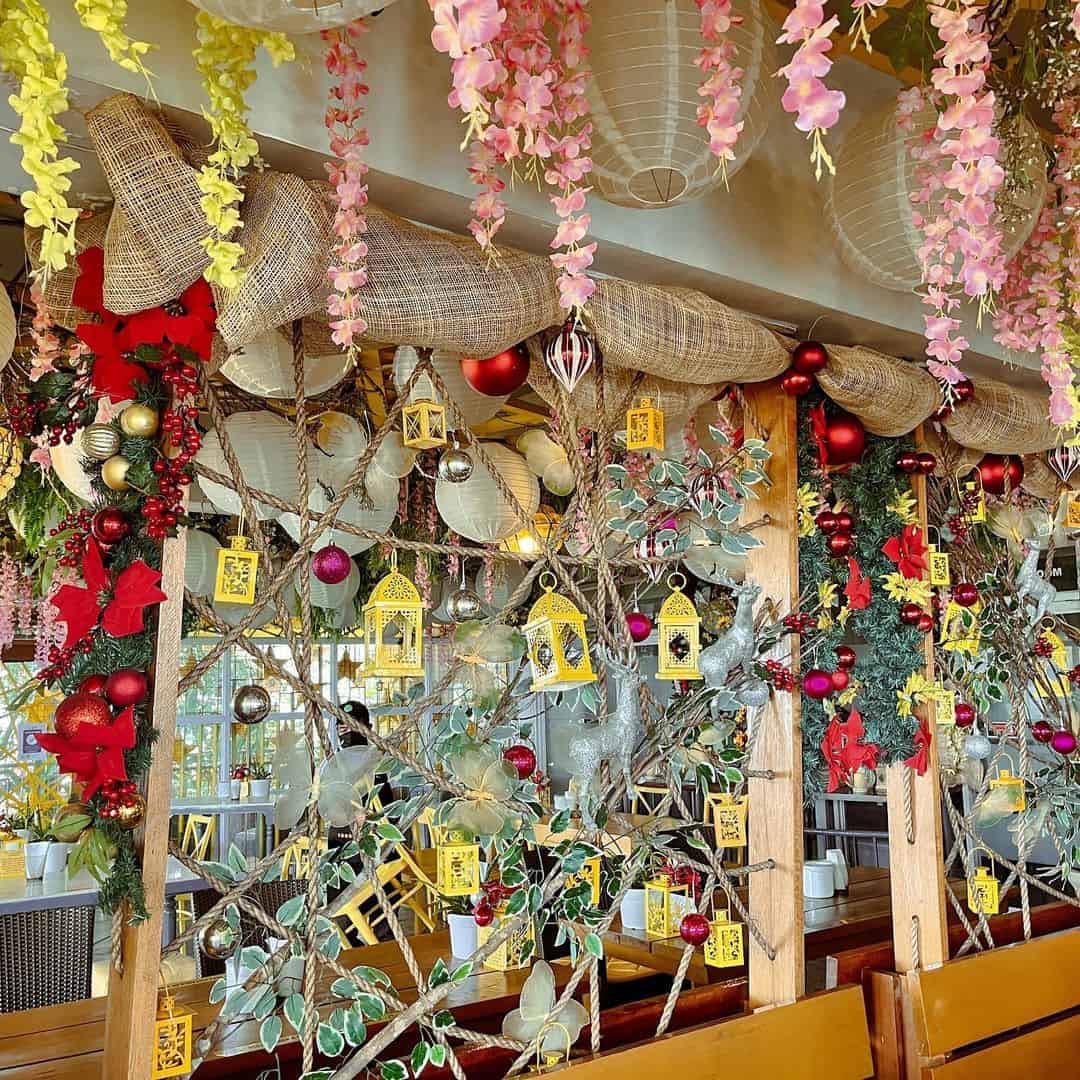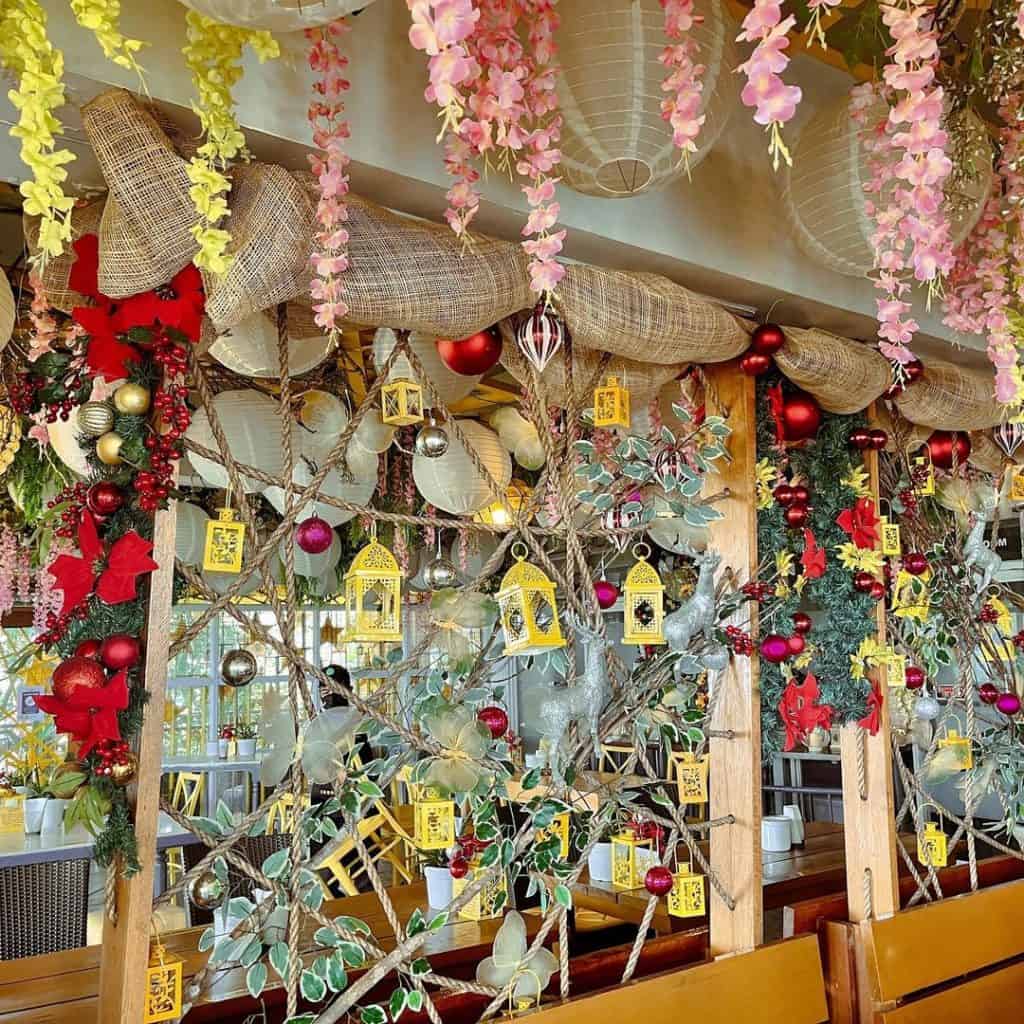 Hideaway Cafe is the place to go if you want to get away from the noise and chaos of the city. The Hideaway Cafe in Petaling Jaya is a great place to spend an evening with your family having fun and remembering the good old days. This restaurant, which a husband and wife founded, only serves baked cakes.
This cafe is in Happy Mansion, where you might also find other shops that are good for Instagram and have their own unique ideas.  Hideaway has warm, tasty cakes that she and her partner bake fresh every day. It's not surprising that their butter cakes are popular, since freshly baked goods are always a good choice for a wet day.
Location: AG-7, Happy Mansion, Jalan 17/13, Section 17, Petaling Jaya, Malaysia
Opening hours: 11 AM to 6 PM, Closed from Monday to Wednesday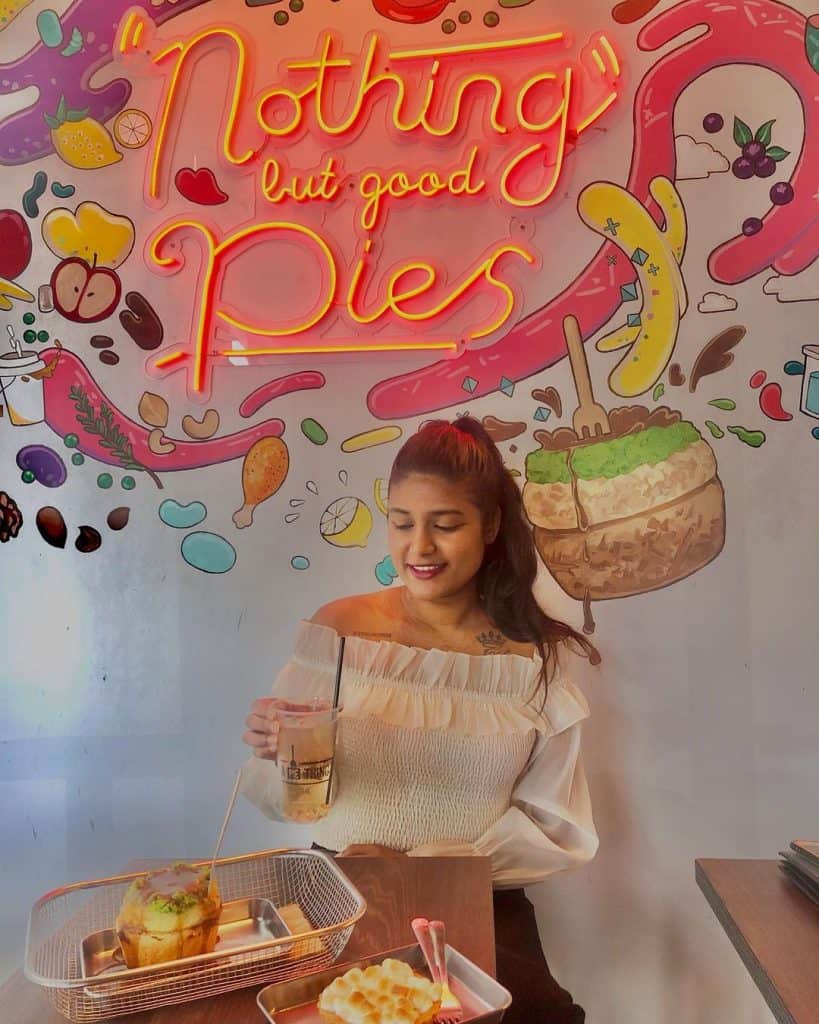 This pie kingdom serves a variety of fascinating and savory pies with local and foreign flavors, such as peach crumble pie, pulled lamb pie, frozen pies, spinach pie, the Elvis, and a popular favorite, S'mores pie topped with Belgian chocolate and marshmallows. Young hipsters like their sugary crusts, creamy vanilla, chocolate, and peanut butter toppings, and delicious syrups. Another area of their menu is creamy coffee and pleasant beverages. They feature a small dining area that can fill up quickly during peak business hours.
Location: 128 G, Jalan SS 21/35, Damansara Utama, 47400 Petaling Jaya, Selangor, Malaysia
Opening Hours: 12 PM to 11 PM, Closed on Mondays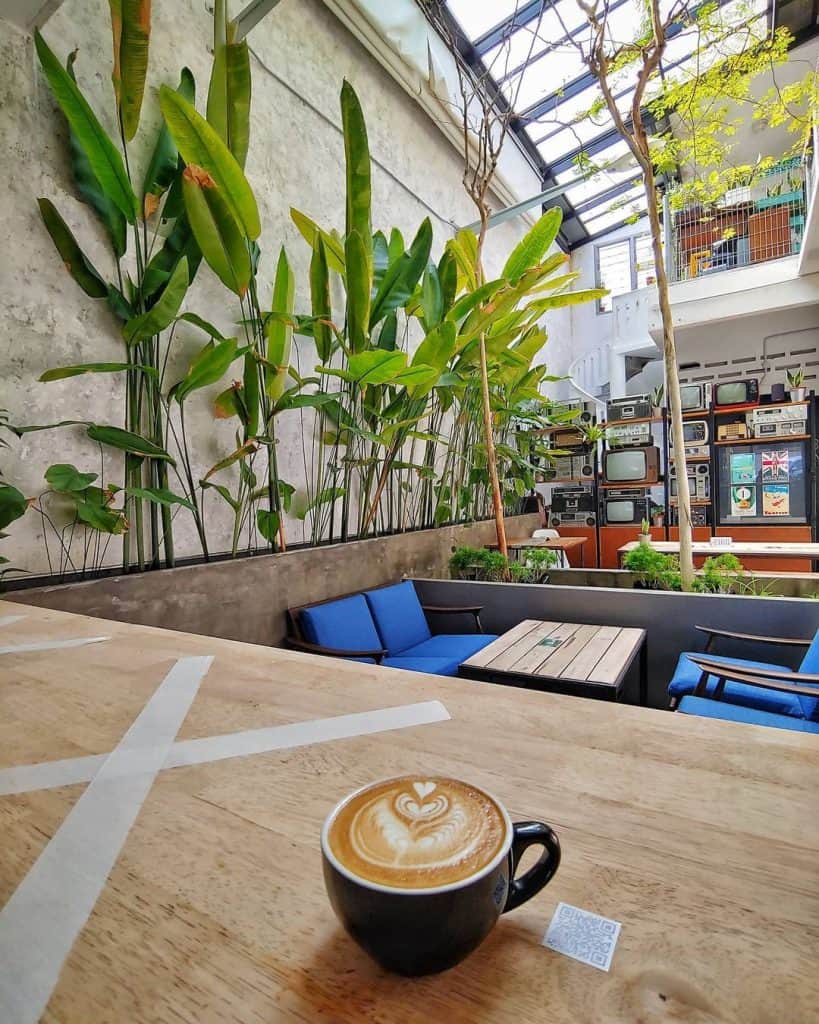 As soon as you walk into Cafe Tujoh, you'll feel like you're back in the 1970s. With its well-decorated pile of old CRT TVs and street lights surrounded by wall plants and tall banana trees, this street-urban coffee shop has coffee hipsters going crazy for its vintage look. Not only that, but it also has a high glass roof that lets in a lot of light for your Instagram feed. Besides having a cool setting, the food is also pretty good. But you have to buy at least one drink to get into the bar, which is also self-service.
Location:  617 Jalan 17/10, Section 17, Petaling Jaya, Malaysia
Opening hours: Mon – Thurs 11 AM to 11 PM , Fri to Sat 11 AM to 12 AM , Sun 11 AM to 10 PM
PJ, commonly known as Petaling Jaya, has a variety of baked goods for dessert enthusiasts, from croissants, pastries, and pies to beautiful muffins and luscious cheesecakes! In the main areas of PJ, there are a lot of coffee shops and dessert shops. The main things that bring people to these places are the themed furniture and fancy decor that look good on Instagram.
COMMON QUESTIONS ABOUT INSTAGRAMMABLE spots in petaling jaya
There are several popular Instagrammable places in Petaling Jaya that you can visit, including:
– The Curve Shopping Mall
– Sunway Pyramid
– The Container Hotel
– Taman Jaya Park
– SS2 Durian
– Jaya Shopping Centre
Certainly! Here are some unique cafes and restaurants in Petaling Jaya that offer great backdrops for Instagram photos:
– Hello Kitty Gourmet Café
– The Ice Cream Bar
– Ciao Ristorante
– Buns Burger Bar
– The Good Batch
– The Library Coffee Bar
Start Planning Your Malaysia Trip Now!
Book Your Flight:
Use Skyscanner to find a cheap flights. A travellers favorite way to book flights, as it searches websites and airlines around the world with one click.
Book Your Bus or Transportation Within Malaysia:
There are two ways to book your transporation, ask your hotel or hostel, go to the local bus terminal, or book online, for a less stressful trip using Easybook or 12go.asia
Book Your Accomodation: 
Find the best hotels or hostels at HostelWorld, Booking.com, Agoda.com. Perks include with no upfront payment. Pay when you check out and Free cancellations.
Dont Forget Your Travel Insurance:
Two popular choices are SafetyWing and WorldsNomads. A traveler should buy traveler's insurance to protect themselves against unexpected events such as trip cancellations, medical emergencies, and lost or stolen baggage. It provides peace of mind and financial protection in case of unforeseen circumstances.
Usefull Apps?
Grab/Uber – Local Transportation
Food Panda/Grab – Food Delivery
Whatsapp – Communication
Want More Information On Indonesia?
Be sure to check out my nomad travel guide on the Malaysia for even more tips.
Disclosure: Please note that some of the links above may be affiliate links, and at no additional cost to you, I earn a commission if you make a purchase.