Top 10 Things To Do In Cameron Highlands
With a mix of cultures and rich heritage, the district of Cameron Highlands in the state of Pahang is a fascinating experience for tourists. 
Wondering what to do at cameron highlands? Among more than 29 activities, here are the top 10 activities you must do in Cameron Highlands.
Let's dive right in with a brief overview and move toward the top activities!
An Overview of Cameron Highlands
Cameron Highlands are plush hills home to various fruit and tea plantations spread across many acres. You can find a long list of attractions, so make sure to spend time both in nature and the town.
Cameron Highlands is ideal for a brief but busy stay. You can easily spend 2-3 exploration-packed days here and see most of the attractions.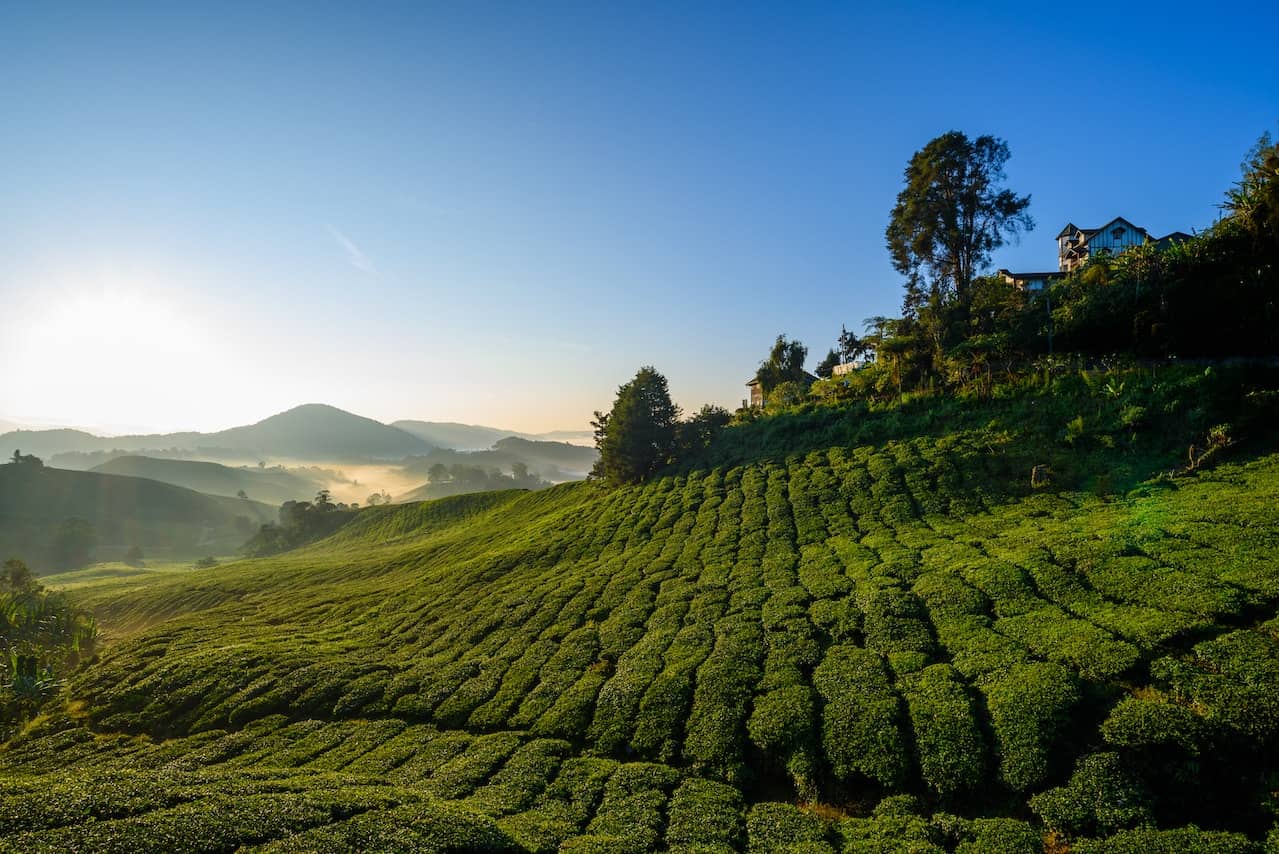 There are two main towns to visit—Tanah Rata and Brinchang, with the most attractions nearby. 
Here are the top 10 activities of both towns!
Things to do: cameron highland attractions
1. BOH Tea Plantation
The BOH plantation is a historic highland tea garden. It's the first and largest of its kind in Malaysia. It's named after the Bohea hills, where tea is thought to be discovered. The gardens were started by British John Archibald Russel and Sri Lankan A.B. Milne. 
The plantation has accumulated almost a century of success and now includes Sungei Palas Plantations. With the addition of the Sungei Palas Plantations, there are now two locations of the BOH enterprise. 
Both are a treat to see, but the experience and history of the original BOH tea gardens are unmatched. You can not only tour through the gardens but also watch over the vast view while relaxing with a cup of tea in their cafe.
2. Sam Po Temple
Sam Po Temple is located in Brinchang. This Buddhist temple is found on a small hill at the back of the town. It's home to statues of many Buddhist and Chinese deities, but the Budhha statue is the largest one. The temple is serene and gives a beautiful view of the town. So when you go there, you'll also have a great picture opportunity.
Things to Note
It's free to enter the temple. You should take your shoes off outside and stay silent inside. Although it is a tourist attraction, it is still a functioning temple with both locals and foreigners coming to pray. The temple is also maintained by resident monks, who you should be respectful of.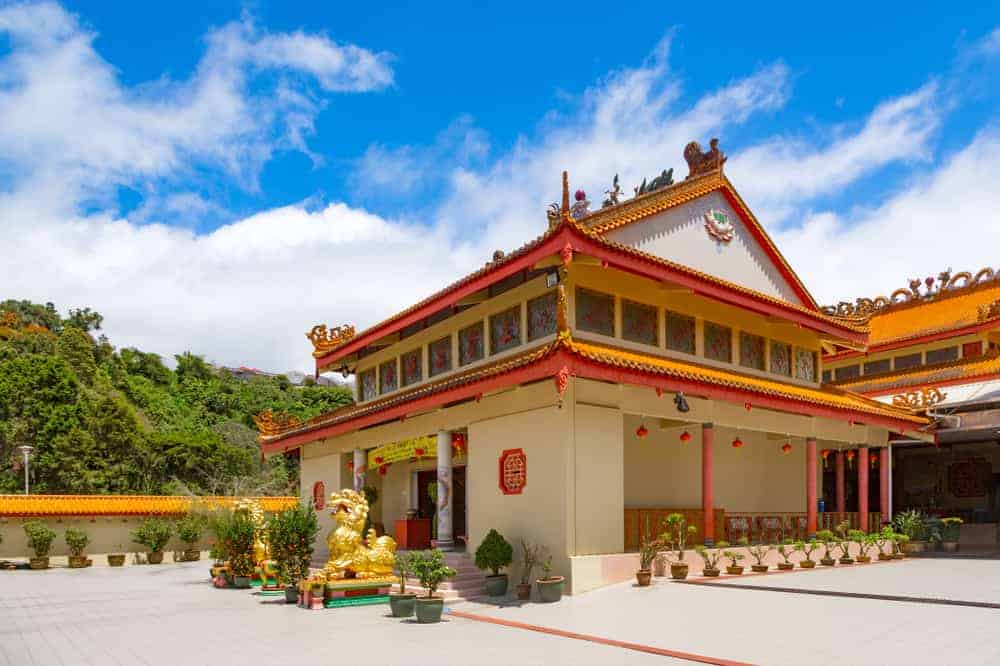 3. Gunung Brinchang Peak
At 6,667 feet, Gunung Brinchang is the second highest peak in Cameron Highlands and the highest peak accessible by road. 
You get a magnificent view of the district's lush landscape from the top. There's also a telecommunication tower built there that gives an even better view. 
You'll find Gunung Brinchang park busy all around the year because of its easy accessibility.
Extra Tip
If you want to get two things off your bucket list in one go, you can choose to take the trail through the Mossy forest to the peak. 
Praised for its fairytale-like atmosphere, it can take you roughly an hour or so (one way) to explore the woods and trek up to Gunung Brinchang. This way, you'll experience both the natural attractions. Be sure to ask a local, about the status of the trail, it can be affected by things like landslides.
4. The Time Tunnel
This gem should be a must on your list. The Time Tunnel is a small museum meant to connect with Cameron Highlands history and is the first memorabilia museum in Malaysia. 
This attraction is located in Brinchang and was opened in the basement of Kok Lim Strawberry Farm. 
It has decades' worth of collections done by See Kok Shan, a local Cameron Highlands resident. He not only displays items and pictures, but he also has an interesting collection of stories to tell. 
The museum will show you glimpses of all Cameron Highlands's cultural influences over time. 
Fee for the Time Tunnel
There's a small fee to enter the museum. For adults, it's RM5 while for children it's RM3.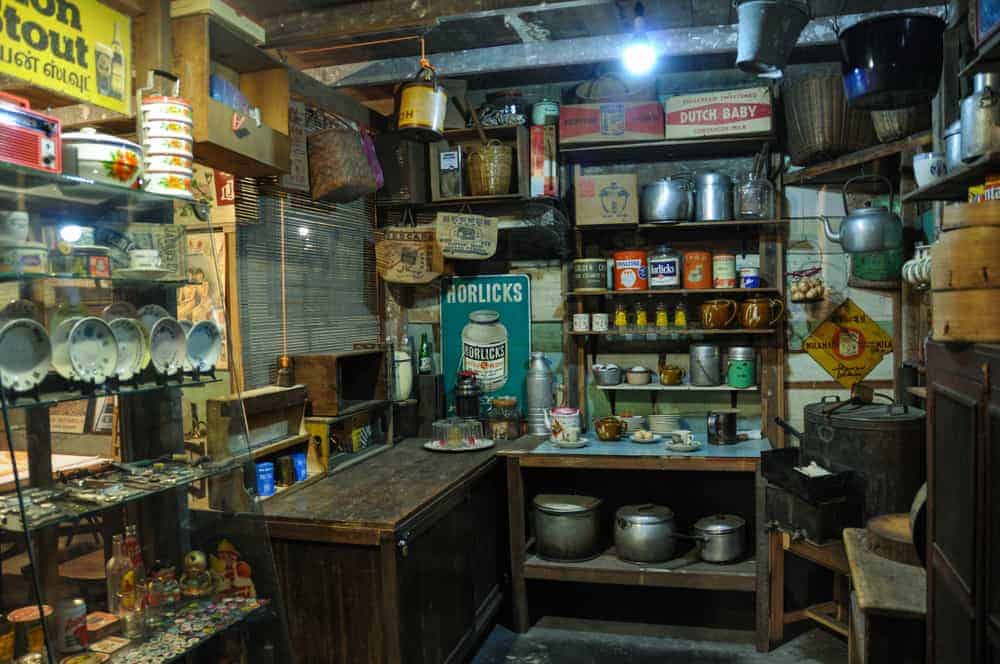 5. Raaju's Hill Strawberry Farm
Among more than 11 strawberry farms, Raaju's hill strawberry farm is one of the most popular in the district. It's located opposite the Kea farms on the main road. 
You can take a tour inside the farms, hand-pick up to half a kilo of fresh strawberries and watch the processing plant inside. They also have a dining area where you can enjoy tea and their own strawberry goods such as cakes, jams, waffles, etc.
The farm is a nice relaxing spot, with its rooftop sitting area giving you a view of the Birchang peak. 
The entry is free, and the farm is family-friendly, so you can keep it as a resting spot between your day's activities. 
The farm is about 3 km from Brinchang town, so you can start your day here and move on to activities in the town.
6. Mah Meri Art Gallery
Located in Tanah Rata, the unbelievable works of the Mah Meri indigenous tribe are displayed in this art gallery. 
UNESCO authorities have awarded the Mah Meri crafts with the Seal of Excellence, credited to their remarkable craftsmanship and exemplary quality. The gallery displays hundreds of art pieces made of mangrove hardwood.
If you're interested in the arts or enjoy observing the expressions of different cultures, this art gallery is perfect for you. The Mah Meri pieces are unlike anything you've seen before, so you shouldn't miss the chance to marvel at their beauty.
Timings & Entry Fees
The timings of the gallery are 10:30 AM – 7:30 PM. 
It also has an entry fee of RM37 for adults and RM21 for children.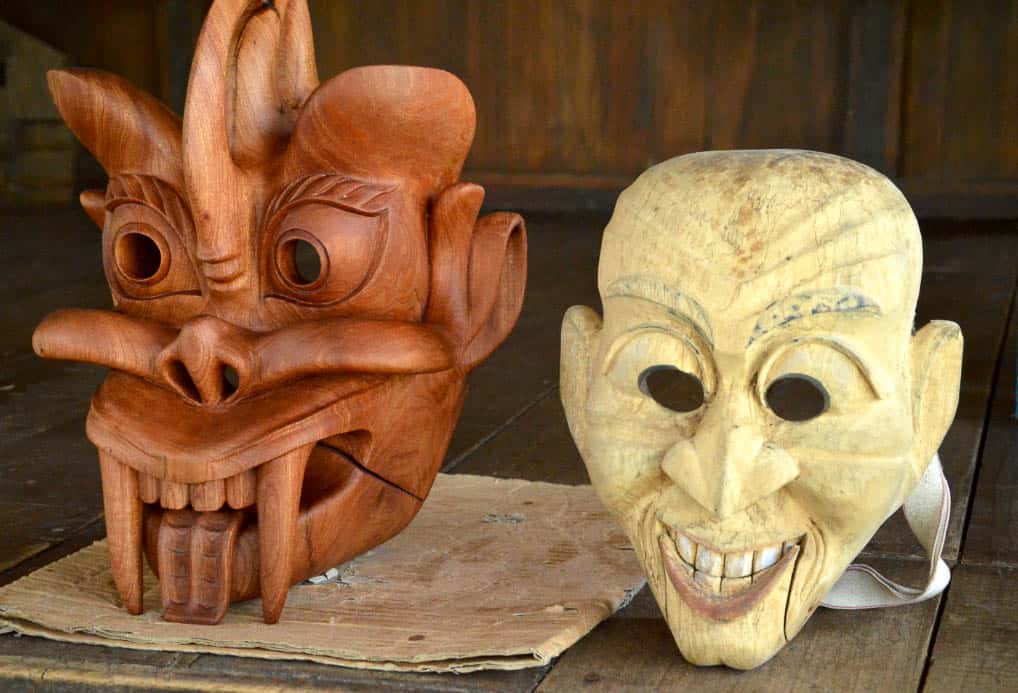 7. Pasar Pagi / Morning Market
To have a slow but delightful start to your morning, you can go to the morning market, which opens in Kea farms and Brinchang town. 
It's open seven days a week with fresh farm produce, local merchandise, and other goodies. It's open from 7 AM to 7 PM, so you can come to stock up on fruits or other items any time of the day.
The market is cheaper than most places and has a great variety to choose from. 
You also get a taste of how the morning life in the town works and see locals go about their day. The market visits in Cameron Highland are a tourist experience in themselves, so get yourself out there and mingle with people and make new friends.
8. Pasar Malam / Night Market
After a busy day of exploring, if you're staying in Tanah Rata, you have another treat waiting for you on the weekend. The town has a vibrant night market that sets up once the sun goes down. 
It starts around 4 PM and closes at 11 PM. Most people visit to see the townspeople and buy gifts, souvenirs, or food. You'll find a wide variety of local merchandise to explore.
This Bazar was initially based in Brinchang but has recently moved to Tanah Rata. It's a weekend attraction, from Friday till Sunday, and is always bustling with locals and tourists. 
Note: The weather and other conditions affect its timing, so you can always ask your guide or locals when it's starting that particular weekend.
9. Cactus Valley
Present on a hill in Brinchang Town, this botanical garden hosts countless cacti, flowers, fruits, and ornamental plants. Of the plant species present, some are around 60 years old, which only adds to their charm. 
It's one of the most significant tourist attractions and extremely popular. 
You can walk around the ample space and take in the beauty, but if you want to keep a plant or two, that's possible too. There are reasonably priced potted plants for sale, and they'll be a growing reminder of your time in Cameron Highlands.
Timings & Entry Fee
The valley is open 8:00 AM to 6:00 PM daily. 
The entry fee for adults is RM5, and for children, it's RM2.
10. Agro Technology Park
Another British remnant handed over to the Malaysian authorities is the (now called) MARDI Agro Technology Park located in Tanah Rata. 
You can tour the gardens to see the countless species of flowers, fruits, and other plants you like. Souvenirs and farm produce are also available for purchase at the sales center.
The research station was opened in 1926 and was given to the Malaysian Research and Development Institute (MARDI) in 1990. It was then turned into a research center that also operates as a tourist spot.
The park is divided into six sections: 
The English Garden

Herb Garden

Orchid Garden 

Rose Garden

Research Centre

And an Information Centre.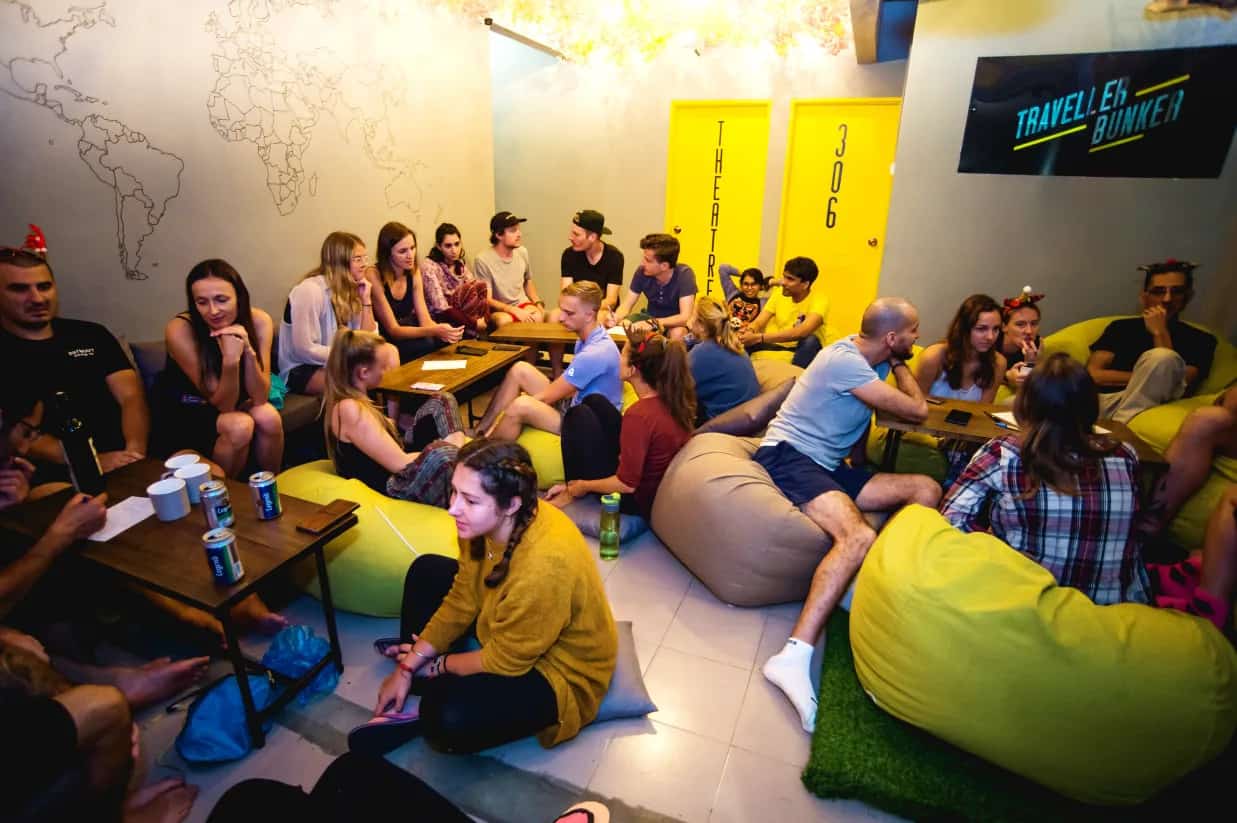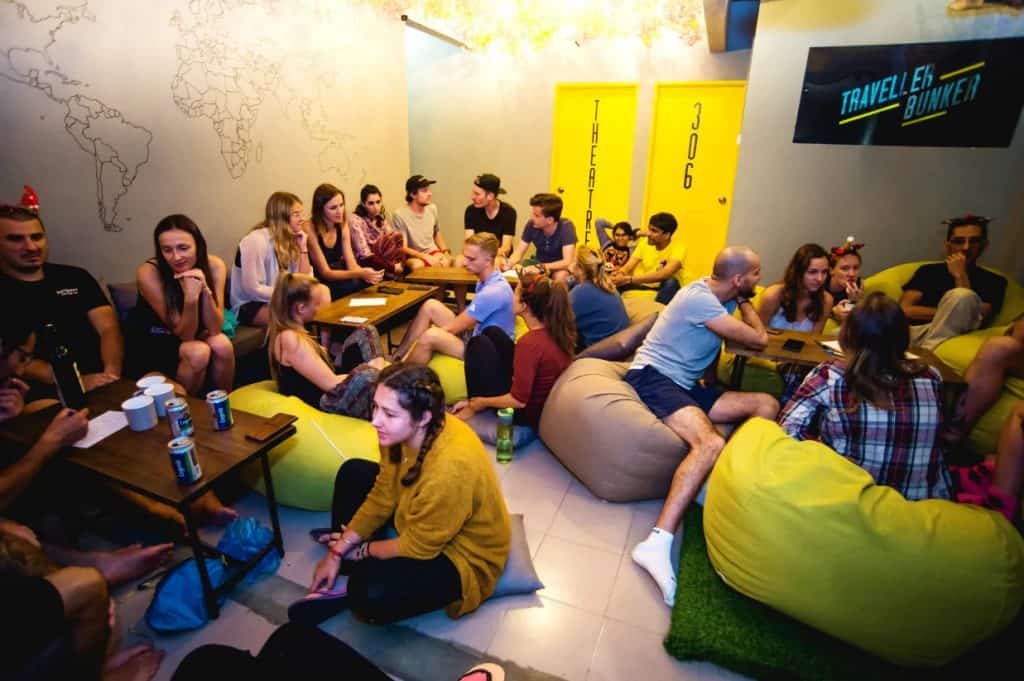 For backpackers and digital nomads, I highly
I recommend Travel Bunker Hostel  the hostel has a few nice common areas, and even better capsule style beds. They serve coffee and have snacks in the lobby for sale. The Cameron highlands in malaysia is a must see tourist location!
Leeches in hiking areas:
If you are going hiking wear jeans, or high socks, as leeches are common.
Stay Hydrated
If you start to feel light headed, get under some shade and slowly drink water, take it easy.
Common Questions THINGS TO DO IN CAMERON HIGHLANDS MALAYSIA
Thanks for reading. Any suggestions? comment below
I hope you enjoyed reading about the top destinations in Cameron Highlands. Comment your favorite one, and let me know if I missed a spot!
And while you're in Malaysia, definitely visit the Batu caves in Kuala Lumpur!
Start Planning Your Malaysia Trip Now!
Book Your Flight:
Use Skyscanner to find a cheap flights. A travellers favorite way to book flights, as it searches websites and airlines around the world with one click.
Book Your Bus or Transportation Within Malaysia:
There are two ways to book your transporation, ask your hotel or hostel, go to the local bus terminal, or book online, for a less stressful trip using Easybook or 12go.asia
Book Your Accomodation: 
Find the best hotels or hostels at HostelWorld, Booking.com, Agoda.com. Perks include with no upfront payment. Pay when you check out and Free cancellations.
Dont Forget Your Travel Insurance:
Two popular choices are SafetyWing and WorldsNomads. A traveler should buy traveler's insurance to protect themselves against unexpected events such as trip cancellations, medical emergencies, and lost or stolen baggage. It provides peace of mind and financial protection in case of unforeseen circumstances.
Usefull Apps?
Grab/Uber – Local Transportation
Food Panda/Grab – Food Delivery
Whatsapp – Communication
Want More Information On Indonesia?
Be sure to check out my nomad travel guide on the Malaysia for even more tips.
Disclosure: Please note that some of the links above may be affiliate links, and at no additional cost to you, I earn a commission if you make a purchase.