Top 10 Instagrammable Spots in Islamabad
The city is situated in the centre of a series of beautiful mountains surrounded by Margallah Hills and full of greenery. Because of the huge plantations, rain is very often in the city. The pouring of rain from the glorious mountain enhances the beauty and makes the city mesmerizingly beautiful.
Therefore, if you want to up your Instagram game by snapping shots of the city's most classic sights, here is a list of the most camera-ready places in Islamabad.
1. Magralla Hills Hiking Trails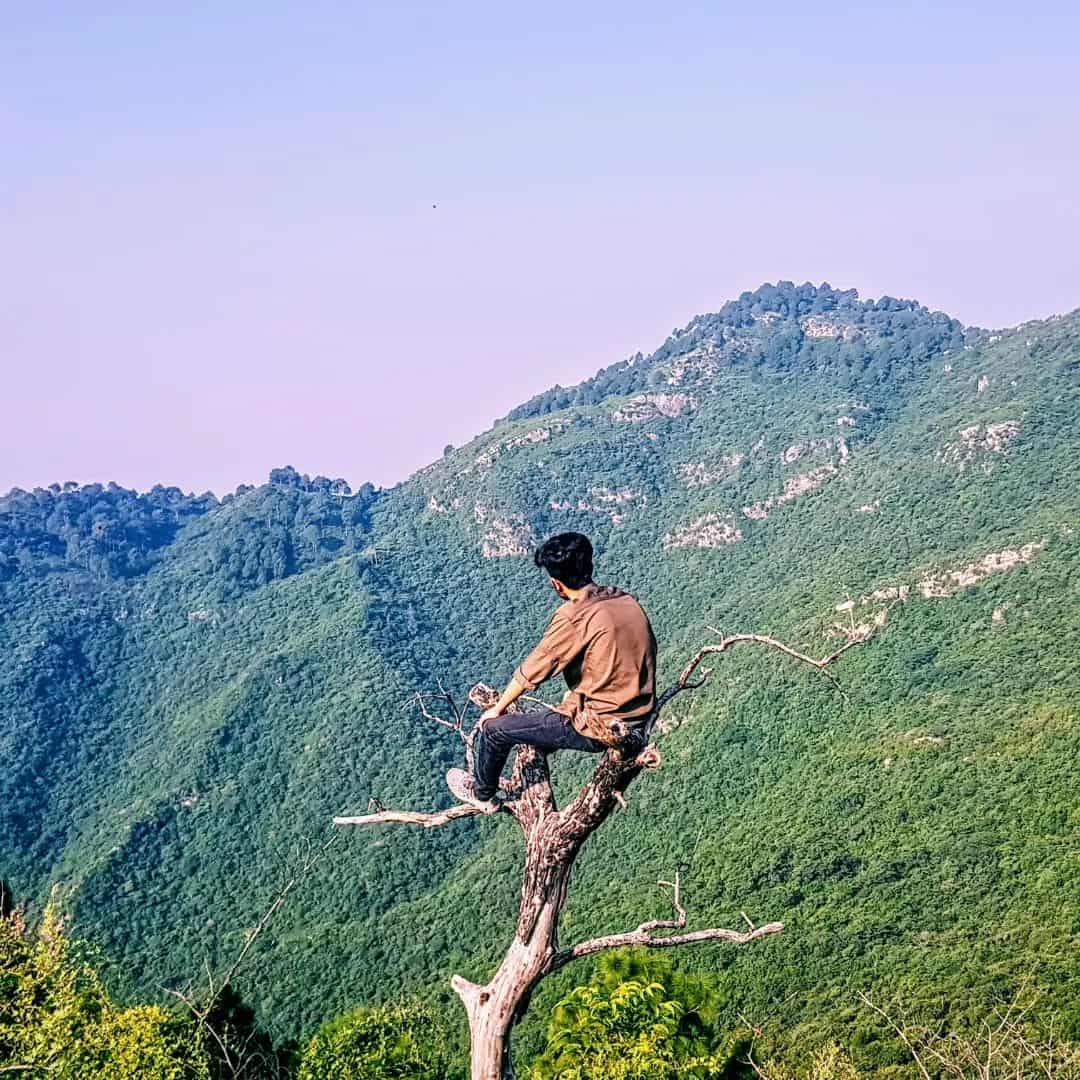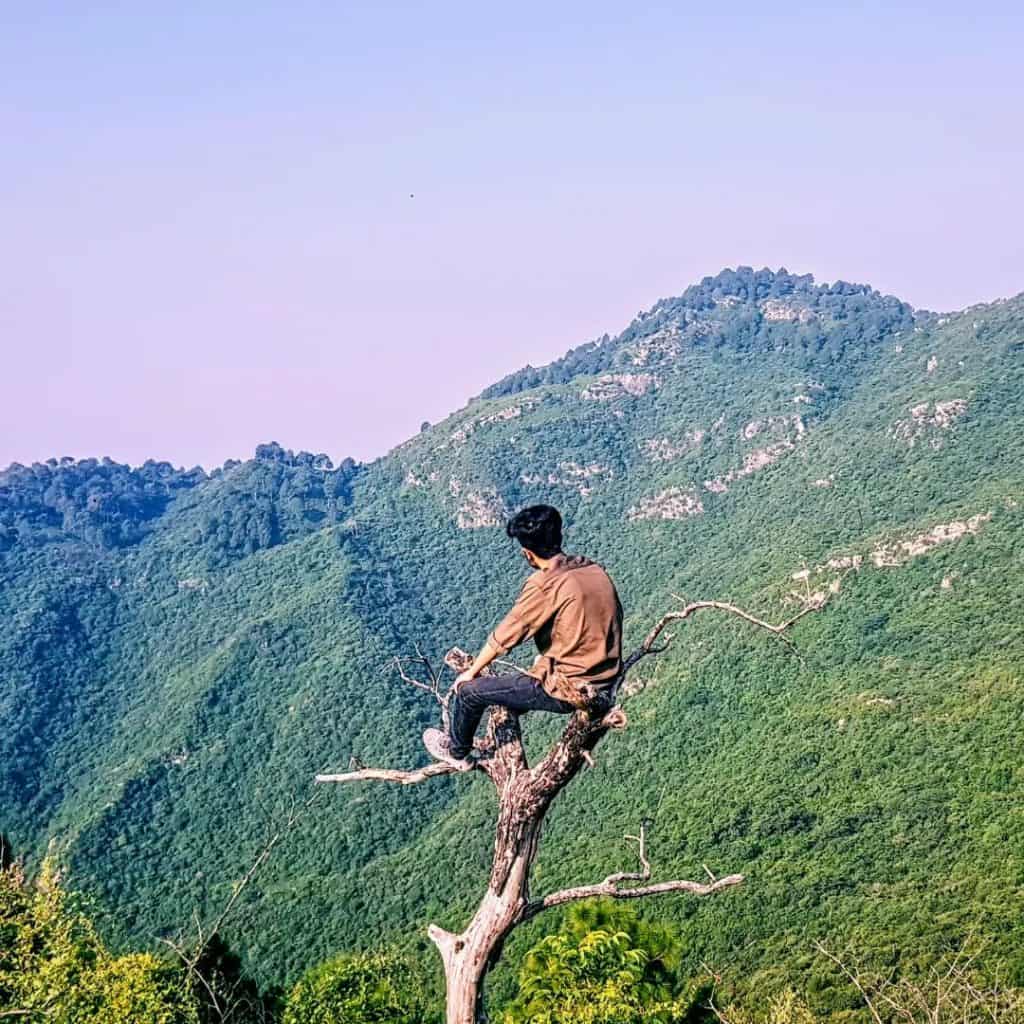 The hiking trails on Margalla Hills are probably the most famous place in Islamabad for both locals and visitors. It is also one of the most scenic hiking trails in Islamabad. You can pretty much see the entire city from up there.If you didn't already know, trails 3, 5, and 6 are more famous than the others. Trail 3, which starts on Margalla Road in Sector F-6, is called the "real hike." The steep hills on this road make it a little hard. The whole way to Pir Sohawa is on Trail 3. You can stop at the Viewpoint and finish the loop, but you don't have to.
If you love nature and being active, put on your climbing boots and head to Margalla Hills to take some great photos for Instagram.This path doesn't have as wide of a view as the others. But because the sun shines through the woods and there is a beautiful freshwater stream, it is one of the best places in Islmabad to take photos that will look great on Instagram.
Location: Within the Margalla Hills National Park on the northern edge of Islamabad Capital Territory, Pakistan, just south of Haripur District, Khyber Pakhtunkhwa
Opening hours: Perfect time for hiking 7 a.m. to 10 a.m. 
Entrance Fee: None
Saidpur Model Village is a popular place for tourists to visit in Islamabad. It has a strange mix of old buildings and new features. From the beautiful gardens, flagstone paths, and old buildings, like a Hindu temple, a Sikh Gurdawara, and the shrine of a Sufi saint, to the newly built trendy cafes, high-end restaurants, and antique gift shops, every part of this village is Instagram-worthy.This place in Islamabad that looks good on Instagram is now a live heritage site. It honours many different faiths and cultures and shows the amazing history of the Pothohar region.
Location: Saidpur Village in Pakistan
Opening hours: 10 am to 23:30 pm 
Entrance Fee: None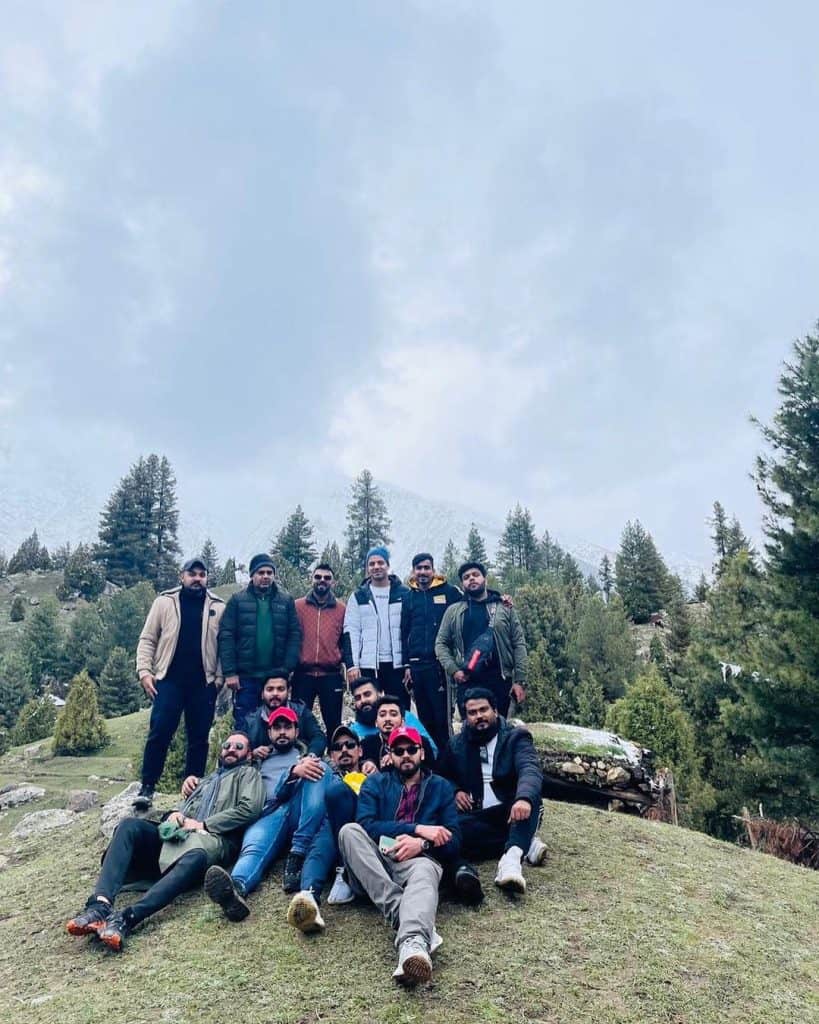 The name Daman-e-Koh was derived from two Persian words, which means foothills. Before Islamabad, the area was used by locals to rest before continuing their journey. Away from the hustle and bustle of the capital territory, Islamabad lies Daman-e-Koh: a secluded hilltop garden that lures you to a panoramic view. Daman-e-Koh, one of the most popular tourist attractions in Islamabad, is the perfect place to click some great photos. It doesn't matter if you visit this Insta worthy place in Islamabad at night or during the day. As the view from this hilltop garden, nestled deep in the picturesque Margalla Hills, is going to be incredible either way.
You can see Islamabad in all its glory from Daman-e-Koh. Apart from the breathtaking landscape, the viewpoint itself has a lot of visually appealing spots waiting to be photographed. From beautiful fairy lights wrapped around trees to brightly lit stalls selling antiques and other gift items, there is no shortage of places in Islamabad that will serve as the perfect background of your next most-liked photo on Instagram.
Location: Pir Sohawa Road, Islamabad
Opening hours: 9 am to 11 pm Daily 
Entrance Fee: None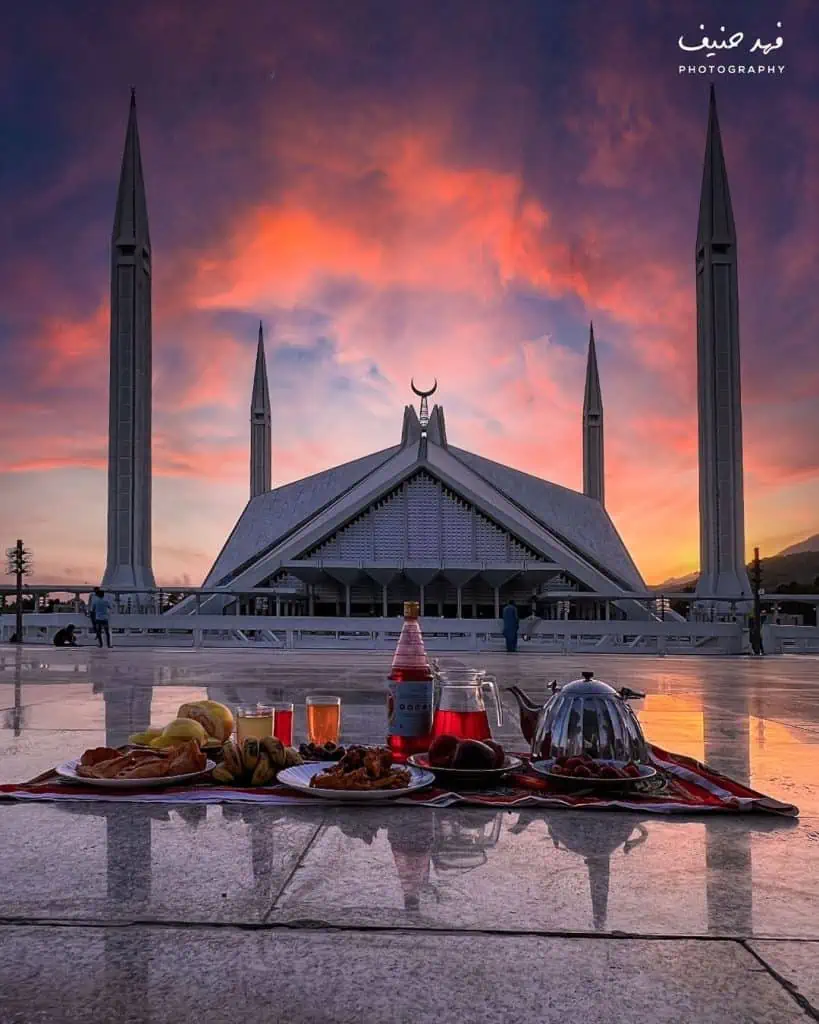 The high and beautiful Margala Hills are in Islamabad, which is the capital of Pakistan. Faisal Mosque, which is surrounded by beautiful mountains, shows how important culture is to the Islamic Republic. This mosque is not only one of the biggest in Pakistan, but also one of the most well-known places to visit in Islamabad. The mosque is made of white marble and is set on layered land that makes it look better from every angle. 
The outside of the mosque against the perfect background of the Margalla Hills makes for a great Instagram shot that doesn't need a filter. The inside of the grand mosque, which has a gorgeous tile floor and a huge Turkish-style chandelier, might be even more beautiful and perfect for a picture. It is easily one of the best places in Islamabad to take a picture for Instagram.
Location: Islamabad
Opening hours: 10 am to 7 pm Daily 
Entrance Fee: 10 Rupees for each person 
The Pakistan Monument, which is big and grand, is also a very beautiful building. It was built on the west side of the Shakarparian Hills. It mixes the luxury of traditional designs with modern elements to show how culture is always improving.The beautiful statue honors the people who gave their lives so that this country could be free. From different spots on the property, you can see the whole building. These places are also great for people who want to take pictures of the national moment in all of its glory.
The detailed carvings on the inside of each petal show what happened in history during the Pakistan Movement and what people gave up for it.During the day, the view is great for taking pictures, and at night, the terrace gives a view of a city full of lights and sparkling lives that looks like a grand galaxy.
Location: Shakarparian Hills, Islamabad, Islamabad Capital Territory, Pakistan
Opening hours: 8 am to 10 pm 
Entrance Fee: 20 Rupees 
6. Rawal Lake/Lake View Park
Lake View Park is a park for fun that is in Islamabad, the capital city of Pakistan. The park is known for its beautiful lakes, lush grass, and scenic views. It is open every day of the week and is one of the largest parks in the capital.The main things to do in the park are boating, horseback riding, cycling, mini-golf, a play place for kids, and an aviary with birds. There are also food and gift stands in the park.Lake View Park is a place where many families with kids like to go. The park has a special place for kids to play with swings, slides, and other things to do.Weekends and school breaks are, of course, the busiest times to go to Islamabad's Lake View Park. 
There is also a big festival area on the site. There might be musical acts, food festivals, or cultural displays at these events.The park is open all year, but the best time to go is from October to March, when it is cooler. At this time, the weather is mild and nice, and the park is lush and green.You have nothing to worry about when it comes to cleaning and safety. In charge of running the park is the Capital Development Authority. So this is a great place to take pictures of the sparkling lake and the green trees on the other side of the water.
Location: Islamabad
Opening hours: 8 am to 10 pm Daily 
Entrance Fee: Rs.20 per person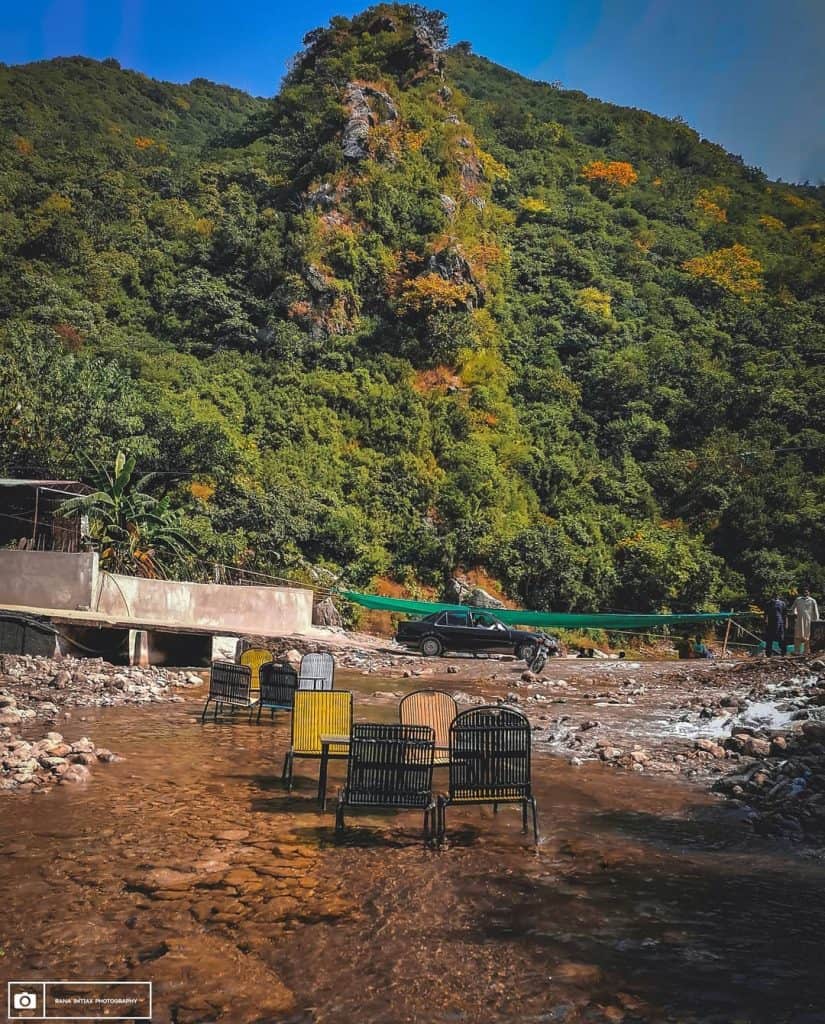 This valley is on the valley floor below the Margalla Hills. It has a beautiful cold-water stream running through it. Also, this valley is surrounded by lots of green areas, clean streams, mountains, and a rock climbing point. This place is called Shahdara Picnic Point, and it is one of the best places in Islamabad for a family to go on a picnic.If you don't want to be around a lot of people, you can visit during the week instead of on the weekends, when most tourists come. 
It is best to go as early in the morning as possible and leave the area well before it gets dark. That gives you a lot of time to look around the area and visit other places nearby.Shahdara Valley is a place where you can do a lot of different things. Rock climbing is for people between the ages of 8 and 15.Shahdara Valley is a great place for a picnic because it has a large area with green fields, steep mountain sides, and a sparkling stream.You can drive your car deep into the valley to see the beautiful view. When the yellow amaltas are in full bloom, they grow along both sides of the road, making the view even more beautiful.
Location: Situated 7 kilometres away from Barakhao, 10 kilometres from Aiwan-e-Sadr, which is the official residence of the President of Pakistan, and 15 kilometres from Faizabad.
Opening hours: 24 hours 
Entrance Fee: None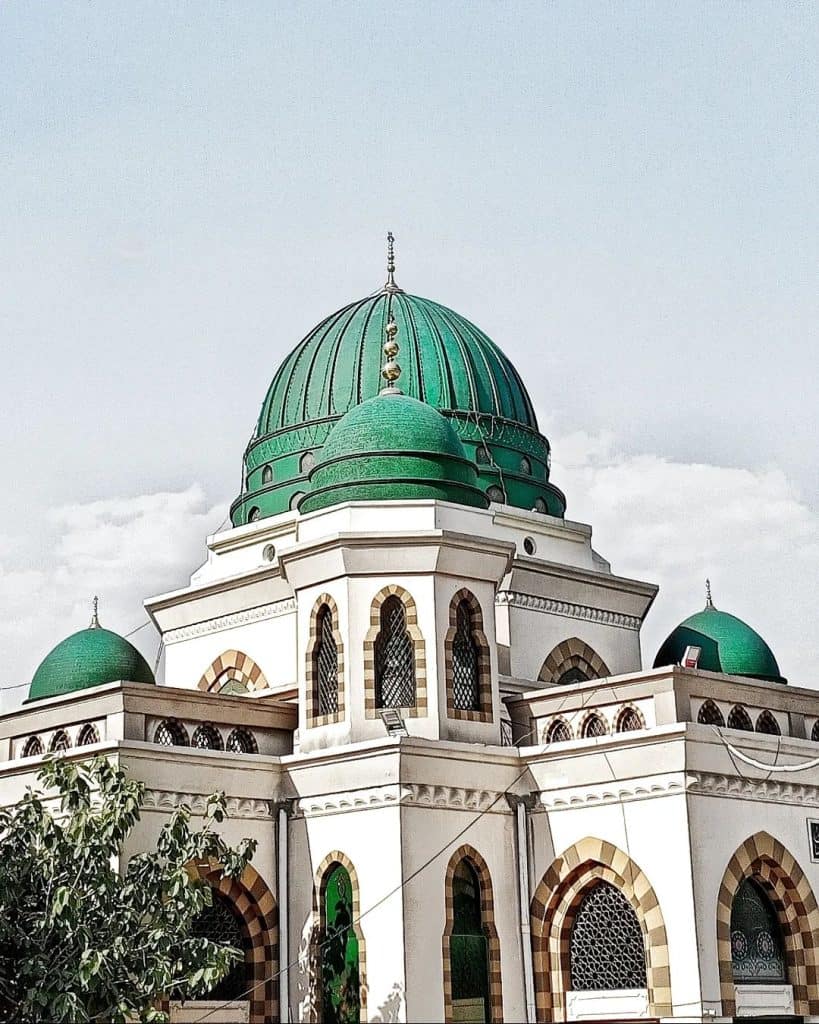 Bari Imam Tomb is a popular tourist spot that is just below the northern foothills of Islamabad. It is the grave of the saint Shah Abdul Latif, who lived in the 1600s. People go there so that Allah will bless them with good luck through these holy or canonized saints. In return, these holy or canonized saints are treated with great respect and reverence. It all depends on what makes you happy. Some people believe in these saints so much that they visit them often and show them respect.In these sites in the Islamic Republic of Pakistan, women are no longer allowed to sing or dance.
Location: Noorpur Shahan, Islamabad
Opening hours: 8 am to 7 pm 
Entrance Fee: None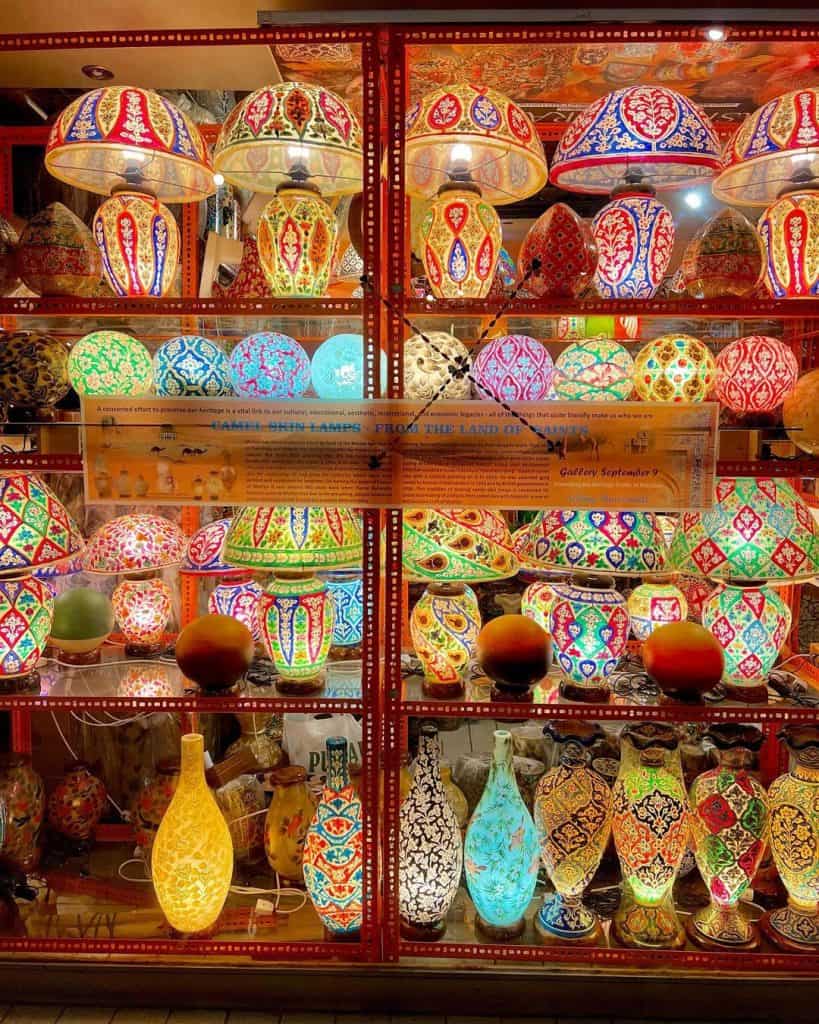 The Lok Virsa Museum in Islamabad is without a doubt the best culture museum in Pakistan. It has a colorful mix of history, heritage, and architecture. It is also called the Museum of People Life.Lok Virsa shows, records, and promotes cultures from different parts of the country through murals, paintings, pottery, statues, woodwork, jewelry, block printing and embroidery, ivory and bone work, metalwork, mirror and textile work, and woodwork.
Also, you can't take pictures inside the beautiful Lok Virsa Museum. But you can also take some great pictures outside the main house. From the old wooden windows to the horse and horse carts at the door, this popular tourist spot is one of the best places in Islamabad to take glamorous photos for Instagram.
Location: Garden Ave, Shakarparian, PO 1184, Islamabad, ICT, Pakistan
Opening hours: 10 am to 8 pm (Tuesday to Sunday) 
Entrance Fee: Visitors (Local): Rupee 50. Visitors (Foreigner): Rupee 500. Local Students: Rupee 10. Children (Under 7 Years of age): Free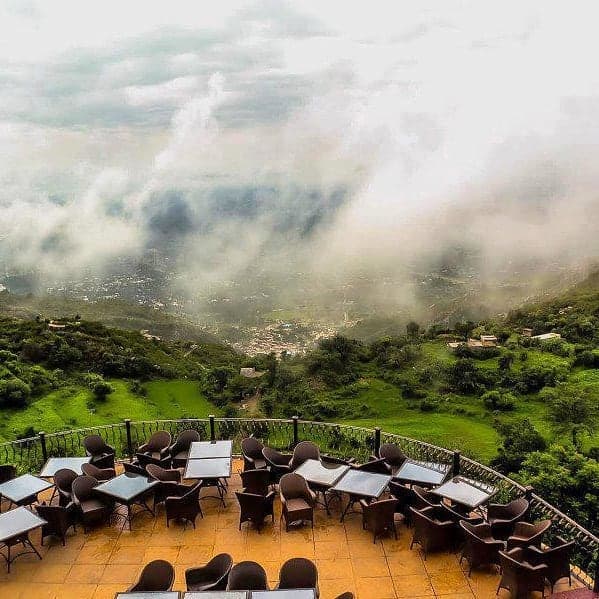 Not only is the food at the Monal Restaurant in Islamabad famous, but so is the view of the whole city from the top of the building. Even though the view is beautiful during the day as well, Monal is one of the best places in Islamabad to take photos for Instagram. This is especially true if you want to take some amazing pictures of the roads that are well lit and the beautiful Faisal Mosque that is also well lit.
You can get to the Pir Sohawa View Point by going a little farther north. It's another great place to take pictures of nature near Islamabad that would look good on Instagram. No matter what time of day or year you visit this wonderful place, the green mountains and terrain will make the perfect background for your social media pictures.
Location: Pirsohawa Road, Islamabad 44000 Pakistan
Opening hours: 9 am to 12 am Daily 
Entrance Fee: None
Islamabad is known for having a high standard of living, being safe, clean, and having a lot of green space.If you go to this city and want to update your Instagram, don't miss the places above. Please tell me if you know of any other good places.
Common Questions About INSTAGRAMMABLE PLACES IN ISLAMABAD
Start Planning Your Pakistan Trip Now!
Book Your Flight:
Use Skyscanner to find a cheap flights. A travellers favorite way to book flights, as it searches websites and airlines around the world with one click.
Book Your Bus or Transportation Within Pakistan:
There are two ways to book your transporation, ask your hotel or hostel, go to the local bus terminal, or book online, for a less stressful trip using EasyBook or 12go.asia
Book Your Accomodation: 
Find the best hotels or hostels at HostelWorld, Booking.com, Agoda.com. Perks include with no upfront payment. Pay when you check out and Free cancellations.
Dont Forget Your Travel Insurance:
Two popular choices are SafetyWing and WorldsNomads. A traveler should buy traveler's insurance to protect themselves against unexpected events such as trip cancellations, medical emergencies, and lost or stolen baggage. It provides peace of mind and financial protection in case of unforeseen circumstances.
Useful Apps?
SasataTicket.pk / Bookme.pk / Bookkaru.com – Booking Busses
Pakistani Chat / My Zong / TelloTalk – Communication
Careem/ Eat Oye! / ShowTime's Pakistan – Booking Hotel
Pakistan Railways Official / Make Train Ticket Booking Online / Pak railway – Booking Train
foodpanda / Savour Foods / Hardee's Pakistan – Food Delivery
Uber / InDriver / Bykea – Taxi Booking
Want More Information On Pakistan?
Be sure to check out my nomad travel guide on the Pakistan for even more tips.
Disclosure: Please note that some of the links above may be affiliate links, and at no additional cost to you, I earn a commission if you make a purchase.