Top 7 Instagrammable in Gilgit-baltistan
The stunning landscapes of Gilgit Baltistan have earned the region worldwide fame. Attractions include unusual landscapes, including lush woods, icy deserts, and snow-capped mountains, as well as rich cultural traditions. It has long been regarded as a haven for hikers, mountaineers, and nature enthusiasts.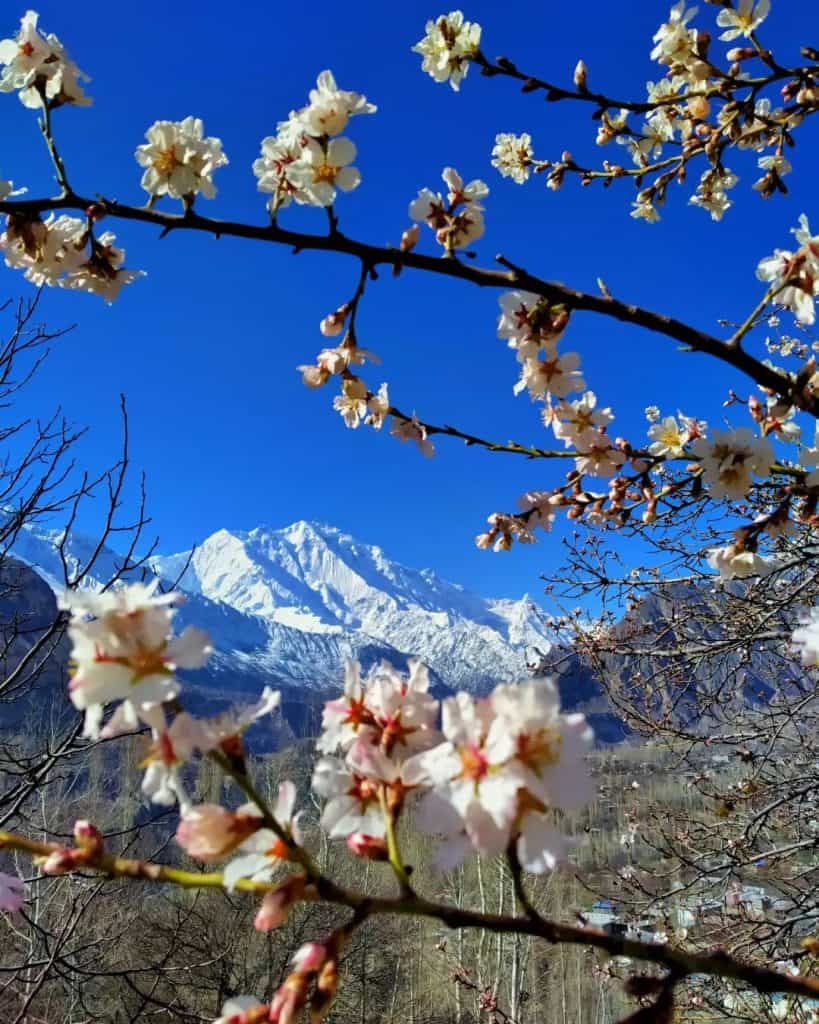 This "Heaven on Earth" Hunza valley is located in northern Gilgit Baltistan.  It is divided into three sections: Upper Hunza, Central Hunza, and Lower Hunza. Each of these zones contains a number of villages and towns. Many visitors come to photograph the gorgeous parks, lakes, and wildlife.  Hunza is a prominent natural attraction for visitors to Pakistan's northwestern region. This includes hikers, mountaineers, families on vacation, and people who simply want to get away from their hectic life and unwind in nature.
Hunza is home to Markhor and Ibex, and if you're lucky and patient enough, you might even spot a Snow Leopard.The greatest time to visit is between May and October, when the valley's colours are at their peak and natural streams flow from the mountain slopes.Many people are astounded at the size of Hunza's fruit fields. Hunza's apricots and apples are famous worldwide, and the valley is also a perfect area to dry a variety of fruits. Make sure to eat their local "Queen Apple," a very sour but deliciouas apple.
Location: In the northern part of the Gilgit-Baltistan region of Pakistan
Opening hours: 24 hours 
Cost : Free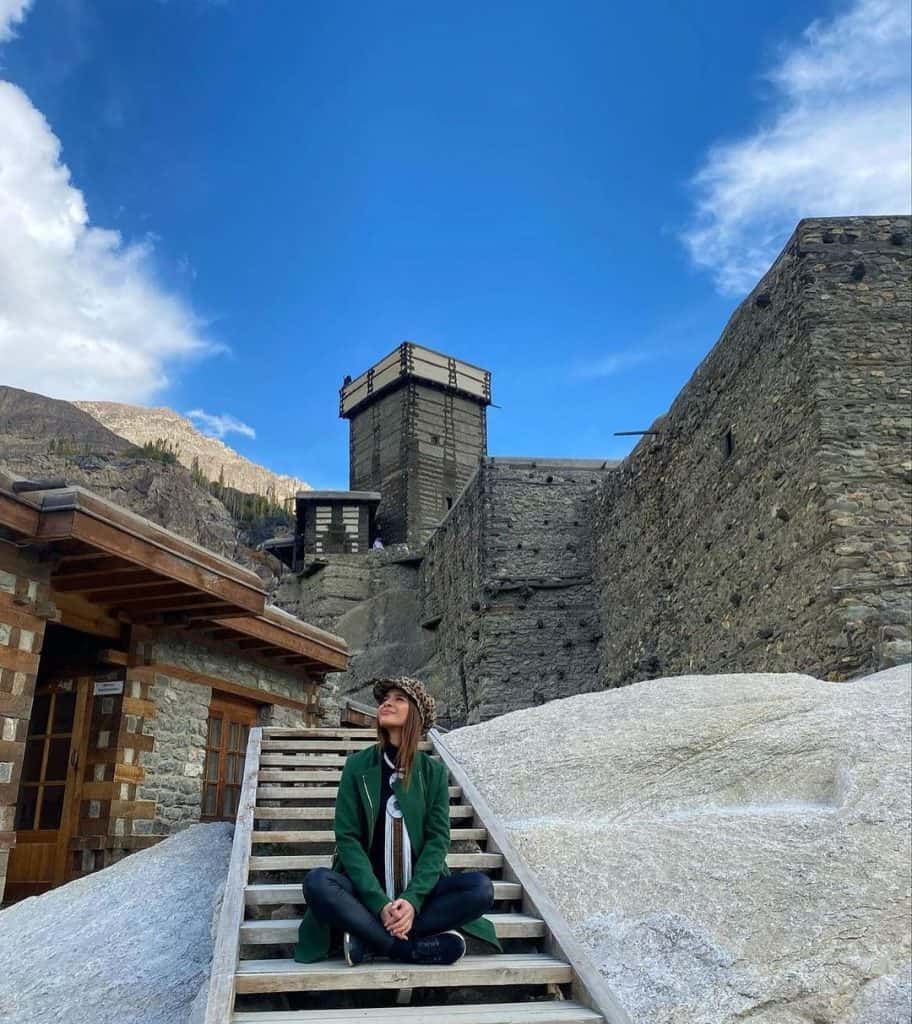 Altit Fort is one of the top attractions in Hunza Valley. It is located in the district of Hunza, in the town of Altit.It has been standing for around 1100 years, making it the oldest structure in Gilgit-Baltistan.The fort received the UNESCO Asia-Pacific Heritage Award for Cultural Heritage Conservation in 2011.It is approximately 5.8 kilometers (5.8 miles) from Hunza Valley and is accessible by the Madal Gan and Sultan Abad Roads.
The fort is the most interesting element of Hunza's Altit town. It features a museum where visitors may observe historical items such as tools used by the Royals and the work of skilled craftsmen.The residents are humble and down-to-earth, and they welcome guests with open arms.Both English and Urdu are widely spoken and understood in the area, making communication between persons inside and outside of Pakistan simple.
Location: Altit Fort, Hunza, Altit, Gilgit-Baltistan 15710
Opening hours: 9:30 am to 5:30 pm Daily 
Entrance Fee: Rs.500 
3. Hussaini hanging bridge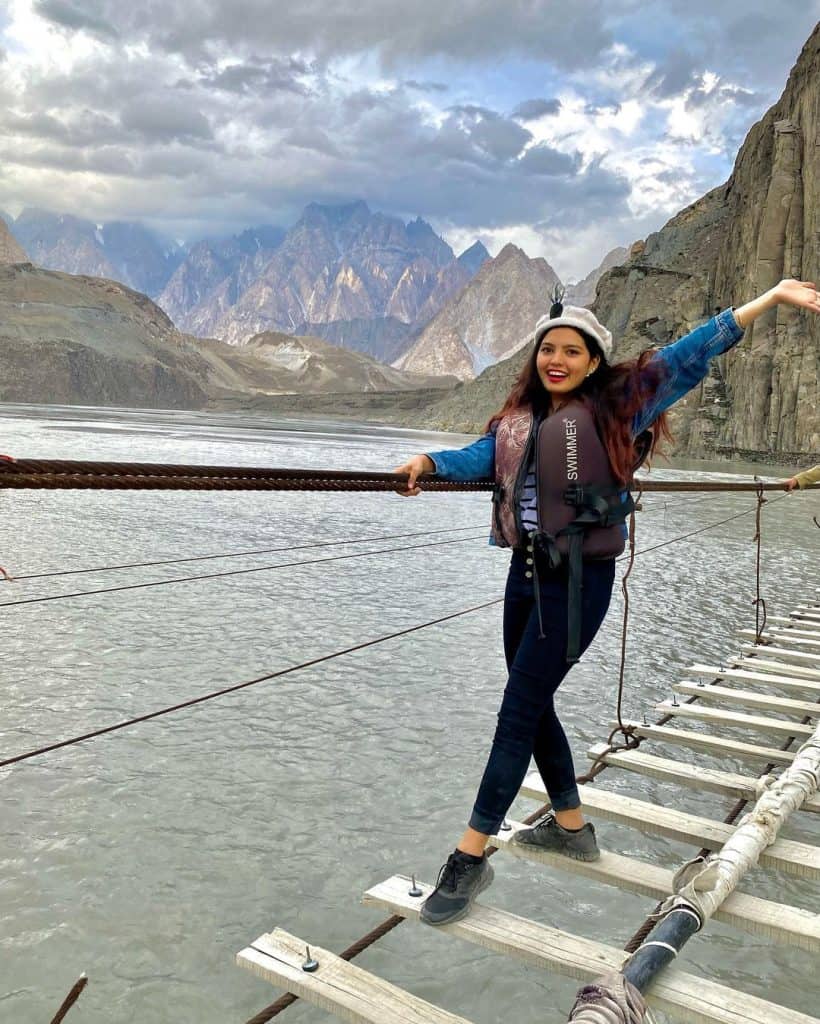 Hussaini Bridge is one of the world's longest hanging bridges, famed for its challenging and exhilarating suspension bridge located in Pakistan's Hunza Valley, Gilgit-Baltistan area. It is a tiny wooden bridge that connects Borith Lake, a renowned tourist site surrounded by stunning mountains.Because of its own weight and the people who pass it, this bridge is quite intense in the center. Normally, only seven individuals are permitted at one time. Please check the weather and season before visiting this location. 
This bridge is dangerous due to huge gaps between the planks and the unstable swing.  Despite its difficult nature, the Hussaini Bridge is a popular destination for thrill seekers and adrenaline addicts eager for a one-of-a-kind and spectacular encounter. Many people visit the bridge to test their bravery and gaze out over the surrounding mountains and lake. Walking, trekking, camping, bridge crossing, and zip line activities are all available. 
Location: Hunza Valley , Gilgit-Baltistan region of Pakistan
Opening hours: 24 hours
Entrance Fee: Rs.50 for crossing the bridge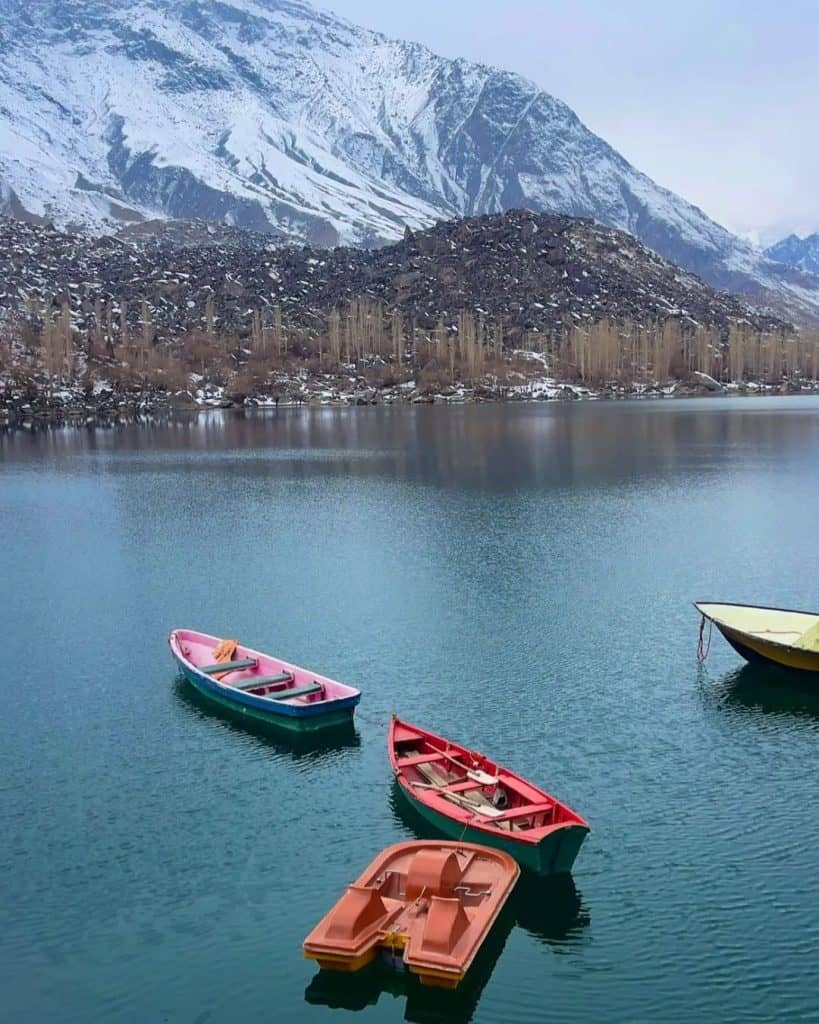 Kachura Lakes are among the most visited of the several lakes in Skardu.Upper Kachura Lake and Lower Kachura Lake, also known as 'Shangrila Lake' and 'Zambakha Lake,' are two lakes. Both are surrounded by breathtaking scenery that provides a sense of calm and tranquillity.  Thousands of people visit Upper Kachura Lake to enjoy its stunning natural features. On all sides, massive mountains with snow-covered pinnacles surround the lake. 
This lake may be your greatest option for escaping the summer heat. The temperature continues at 15 degrees Celsius and may drop slightly at night.You can go trout fishing, where people enjoy obtaining it fresh from the lake and cooking and eating it while sitting by the lake.There are numerous hiking trails near Upper Kachura Lake. The scenery and route to Upper Kachura Lake are breathtaking, with White Eucalyptus trees that turn yellow in fall.Because the water at Kachura lakes is quiet and pleasant, it is ideal for boating. Tourists like boating to have a better view of Upper Kachura Lake's surroundings. 
Location: Skardu District of Gilgit-Baltistan, northern Pakistan
Opening hours: 24 hours 
Entrance Fee: None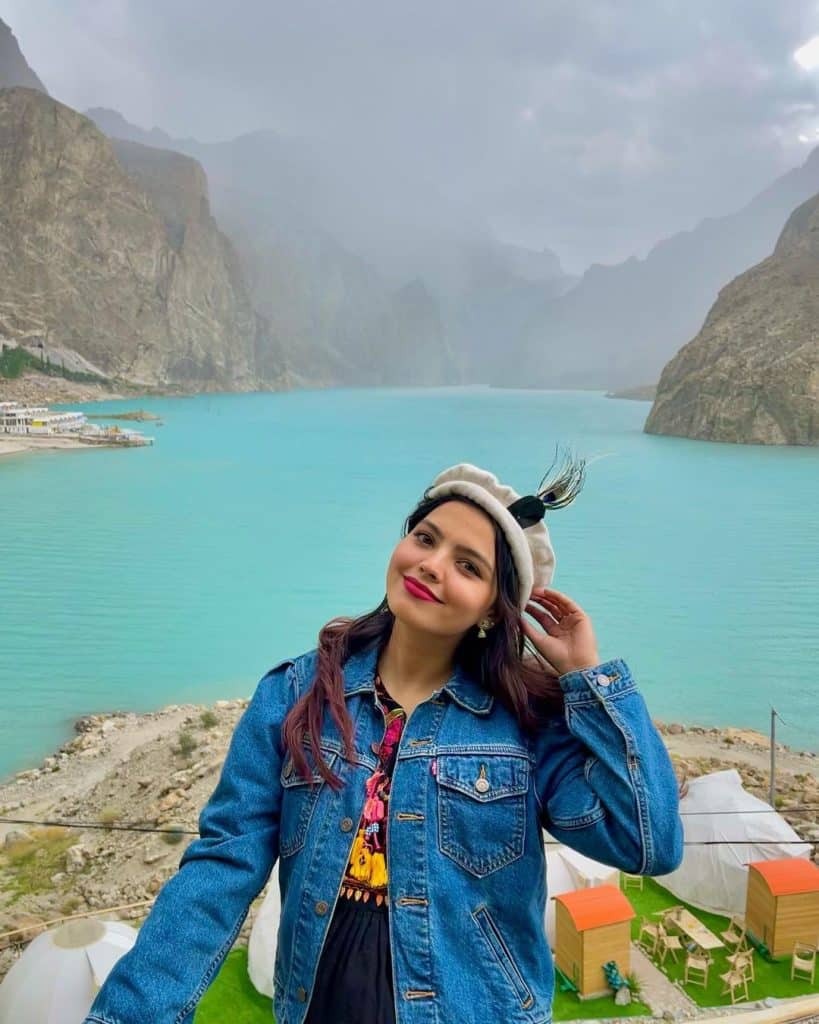 Attabad Lake Hunza is located in Pakistan's Gilgit-Baltistan area. It is an artificial lake that was formed in 2010 after a landslide obstructed the Hunza River's flow.The dam was built to give water to the city, but it also serves other purposes.
It is utilised to provide drinking water to the city as well as generate energy. The lake was around 50 metres deep when it was created. However, the lake has developed greatly over time. It is now around 1.2 kilometres long and 1 kilometre wide.
The lake is currently a popular tourist site, and tourists may enjoy a range of activities such as boat rides, swimming, fishing, and hiking. Attabad Lake Hunza sights are well worth seeing. The lake is becoming a famous tourist destination for both domestic and international visitors. Attabad Lake Hunza is open all year, although the ideal months to visit 
are June through September. 
Location: In the Gilgit-Baltistan region of Pakistan
Opening hours: 9 am to 5 pm Daily 
Entrance Fee: Rs.200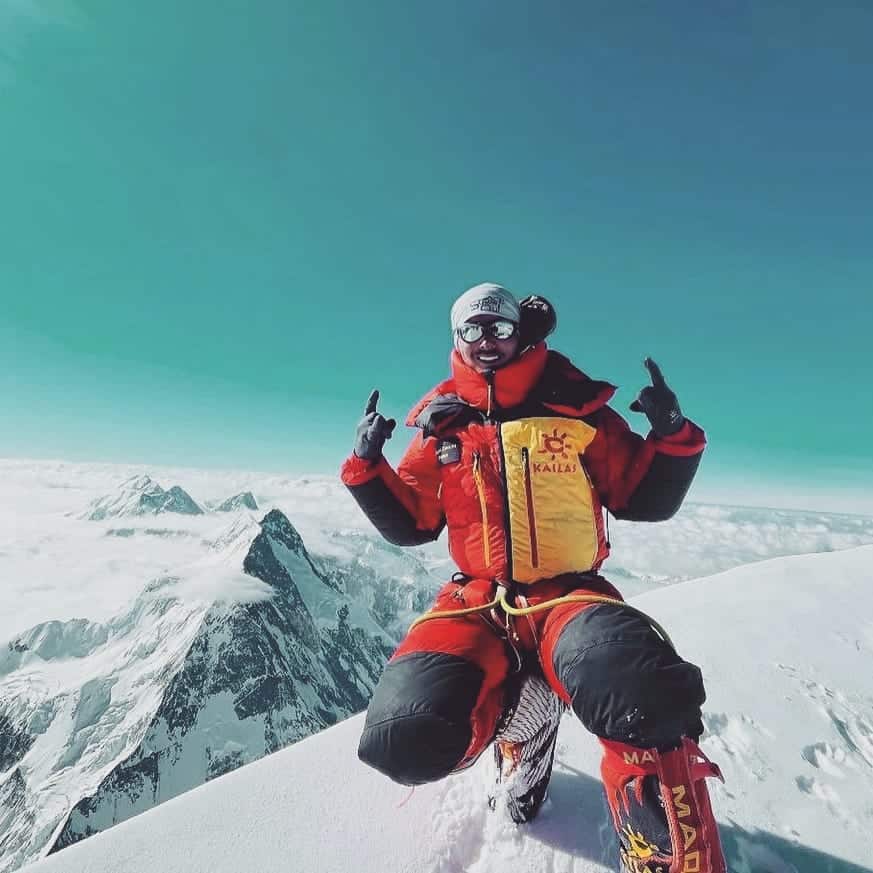 After Everest, K2 is the world's second highest mountain. Unlike Everest and the other eight highest mountains on the planet, K2 is located on the boundary between Pakistan's Gilgit-Baltistan area and a sliver of Kashmir managed by China as part of Xinjiang. This year, amid a post-pandemic wave of summit fever, this peak welcomes a record-breaking number of climbers. 
Many mountaineers, however, believe that K2 is more technically difficult than Everest. Temperate weather in July, traditionally the ideal time of year to summit the peak, as well as the relative ease of travel compared to past years and the country's stable political environment, are said to have contributed to the record number of ascents.
Location: In the Baltistan region of Gilgit–Baltistan, Pakistan
Opening hours: 24 hours 
Entrance Fee: To climb K2 from the Pakistani side, it is necessary to apply for permission from the Ministry of Tourism in Islamabad. The peak fee for south side expeditions is 7,200 USD for a team of up to 7 climbers, and 1,200 USD for each additional climber.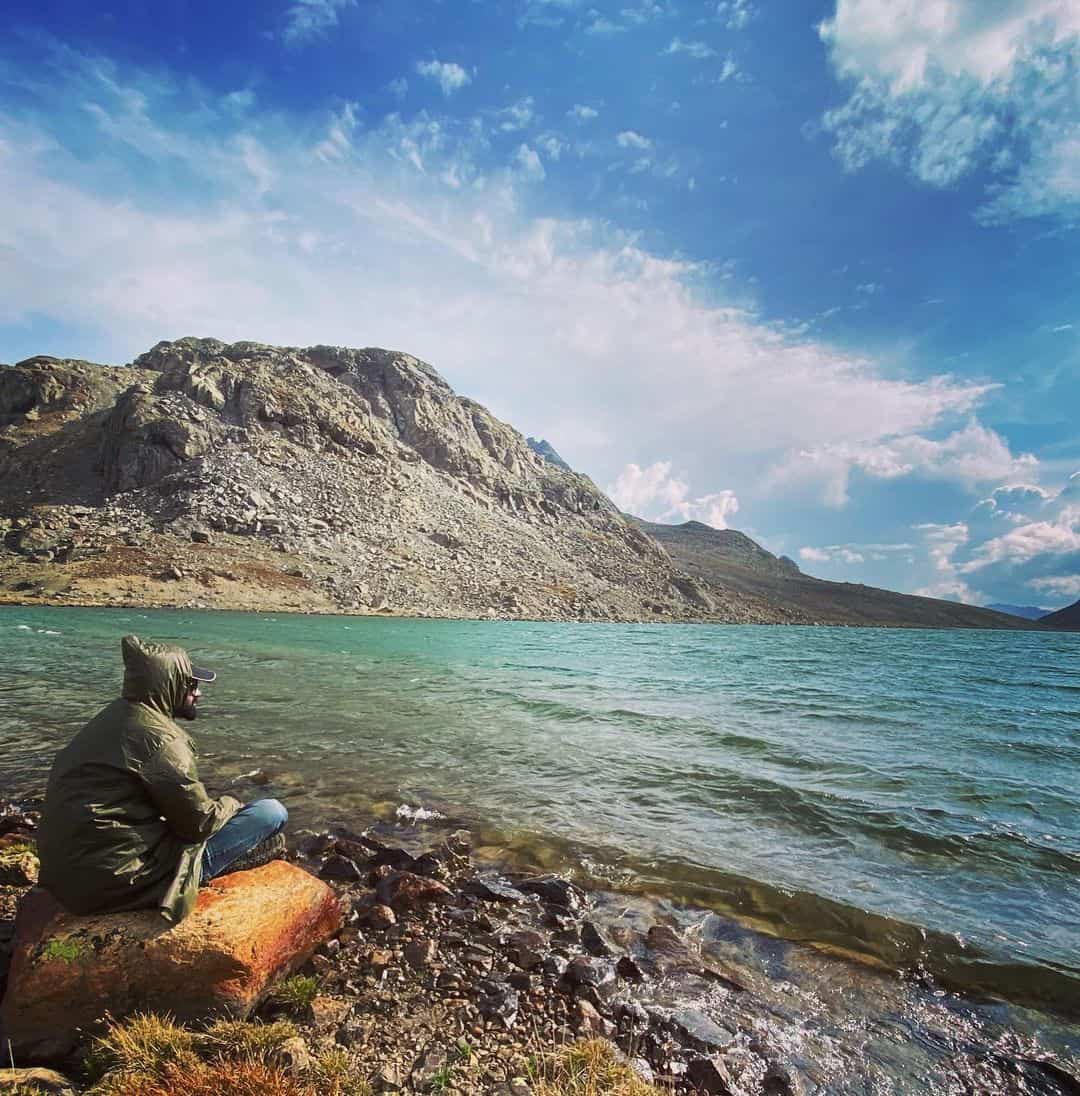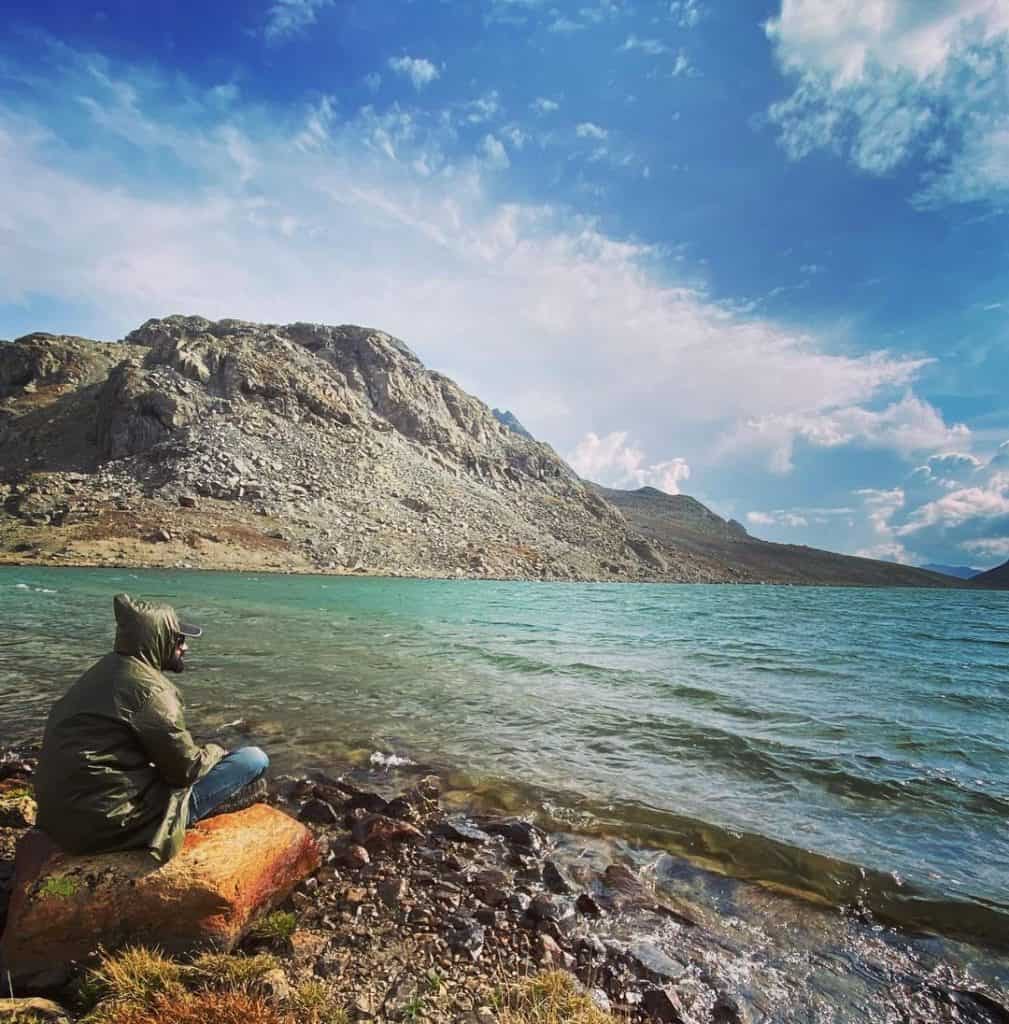 Deosai National Park is located in Gilgit Baltistan, Pakistan, in the western Himalayas. It is designated as a globally significant site for the protection and conservation of the critically endangered Himalayan Brown Bear. Deosai means "Land of the Giants," and it's easy to see why when you stare out across the endless green plain.  The majority of visitors take a vehicle from Skardu into the park and hire a guide from there, or from Skardu itself.
There are certain prohibited zones because this is a national park. The Gilgit Baltistan government's Parks and Wildlife Department has divided the region into many zones. You can only visit specified zones. Brown bears and other species are especially protected in the core zone. There are numerous rivers and lakes. Fishing with a license
is permitted. Deosai is a flower-filled area with lakes, streams, and meadows. It is nothing short of a utopia on Earth. A night camp at Sheosar Lake will transport your soul to another planet. At night, you may gaze up at the Milky Way galaxy and trillions of stars. You will never find a more beautiful location anywhere in the world.
Location: In western Himalayas in Gilgit Baltistan Pakistan
Opening hours: 24 hours Entrance Fee: 20 USD
Hikers and backpackers go to Gilgit-baltistan for the region's many paths, which lead through beautiful grasslands, through shiny streams, and up and around snow peaks.
COMMON QUESTIONS ABOUT INSTAGRAMMABLE IN GILGIT BALTISTAN
Start Planning Your Pakistan Trip Now!
Book Your Flight:
Use Skyscanner to find a cheap flights. A travellers favorite way to book flights, as it searches websites and airlines around the world with one click.
Book Your Bus or Transportation Within Pakistan:
There are two ways to book your transporation, ask your hotel or hostel, go to the local bus terminal, or book online, for a less stressful trip using EasyBook or 12go.asia
Book Your Accomodation: 
Find the best hotels or hostels at HostelWorld, Booking.com, Agoda.com. Perks include with no upfront payment. Pay when you check out and Free cancellations.
Dont Forget Your Travel Insurance:
Two popular choices are SafetyWing and WorldsNomads. A traveler should buy traveler's insurance to protect themselves against unexpected events such as trip cancellations, medical emergencies, and lost or stolen baggage. It provides peace of mind and financial protection in case of unforeseen circumstances.
Useful Apps?
SasataTicket.pk / Bookme.pk / Bookkaru.com – Booking Busses
Pakistani Chat / My Zong / TelloTalk – Communication
Careem/ Eat Oye! / ShowTime's Pakistan – Booking Hotel
Pakistan Railways Official / Make Train Ticket Booking Online / Pak railway – Booking Train
foodpanda / Savour Foods / Hardee's Pakistan – Food Delivery
Uber / InDriver / Bykea – Taxi Booking
Want More Information On Pakistan?
Be sure to check out my nomad travel guide on the Pakistan for even more tips.
Disclosure: Please note that some of the links above may be affiliate links, and at no additional cost to you, I earn a commission if you make a purchase.