Top 10 Instagrammable Spots in Delhi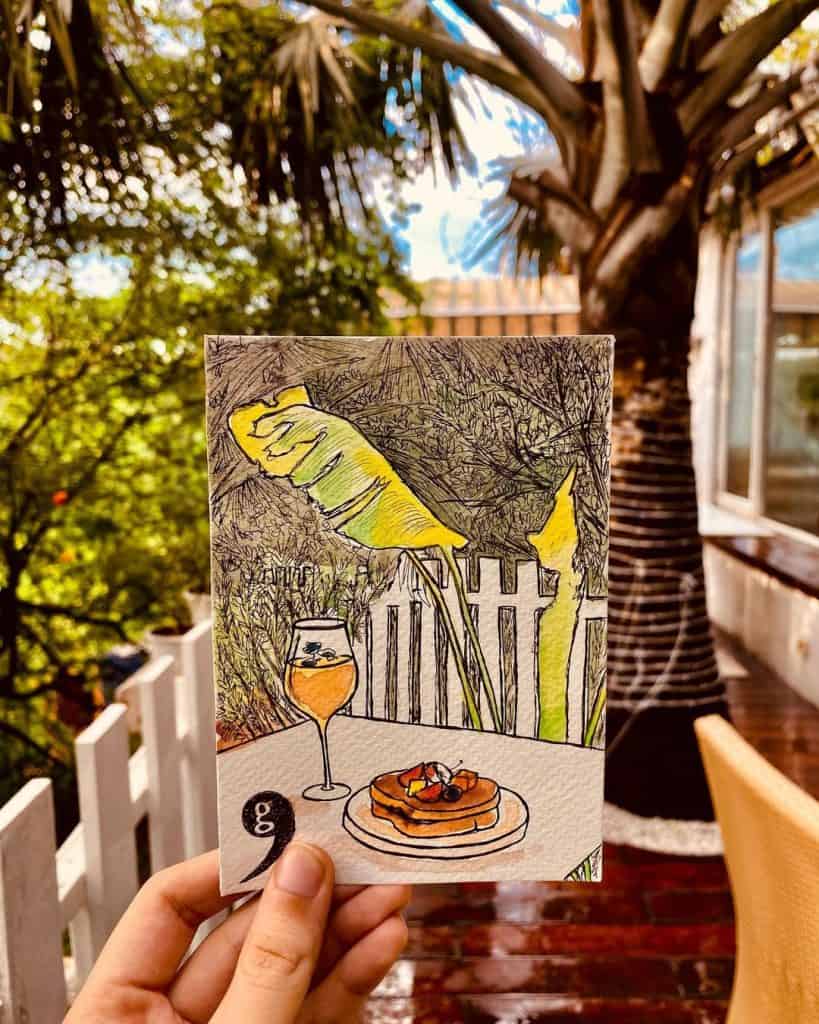 The Grammar Room is in Mehrauli, and there are places to sit both inside and outside. This is one of the most stylish places in Delhi to have lunch. With its stylish decor and delicious dishes, the restaurant offers an attractive mix of looks and tastes that are just enough to brighten up your feed. This place is a lot better for Instagram because of the floor. The mood here is very calm and relaxing. You should go to this place for a cup of coffee and to take pictures for Instagram. It has wooden chairs and beautiful decor. 
Location: One Style Mile, Mehrauli, New Delhi
Operating hours: Tuesday closed; Monday to Sunday 11 am to 12 am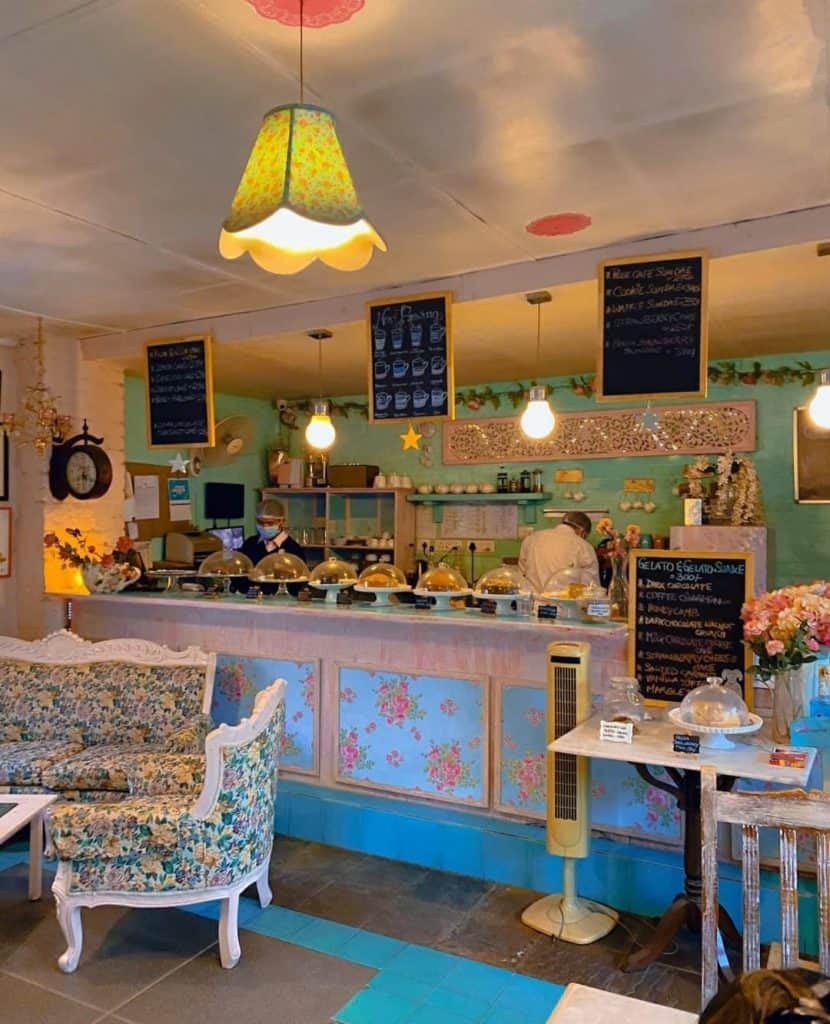 One of the most romantic cafes in all of Saidulajab, its interior is a stunning blend of turquoise, powder pink, and pristine white. This adorable eatery has the most Instagram-worthy pastel pink and blue decor. This spot is great for a lunch out with the ladies, and not just because of the tasty treats they serve. Outside, there are plants all around the quiet restaurant, which serves vegan meals inside. You can't go wrong with ordering some of their delicious iced peach tea, skinny pizza, spice chicken, or Belgium chocolate ice cream.
Location: 264, Ground Floor, Westend Marg, Saidullajab, Lado Sarai, New Delhi
Operating hours: 12 pm to 9 pm Daily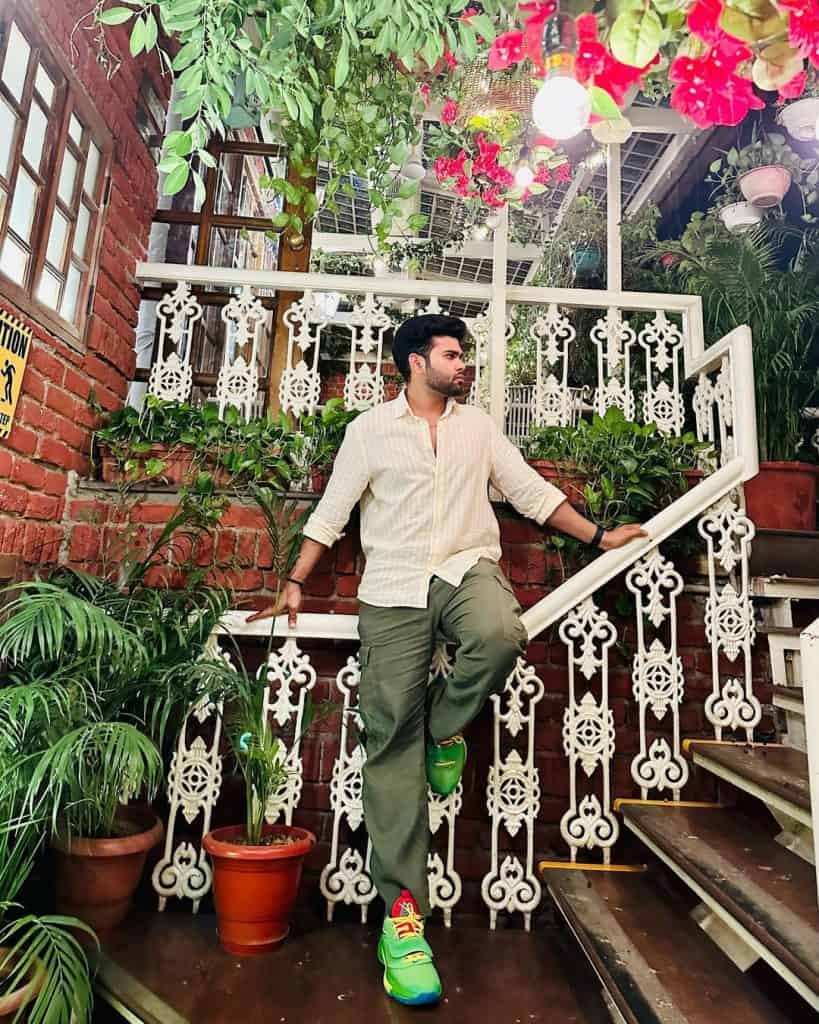 One of the most stunning cafes in town, Diggin features stunning furnishings, outdoor seating, and delicious cuisine. It is in Chanakyapuri and surrounded by lush vegetation. This beautiful place is great for a nice breakfast or dinner. The cafe has both indoor and outdoor seating, and each option features photo-worthy details like wrap-around leaves, potted plants, and fairy lights. You may satisfy your hunger and your social media followers' curiosity at the same time at this cafe in Delhi. 
Location: 10, Santushti Shopping Complex, Race Course Road, Chanakyapuri, New Delhi
Operating hours: 11 am to 9:30 pm Daily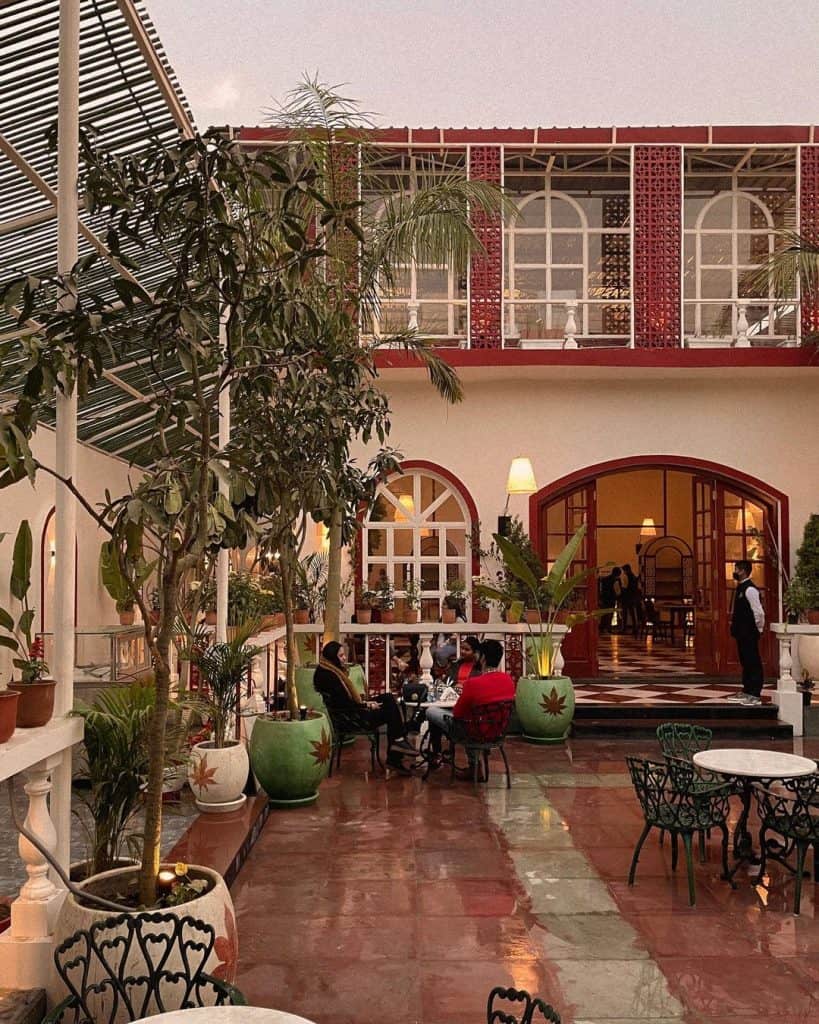 People like to go to the Roastery Coffee House when they want to enjoy a good cup of coffee in a beautiful outdoor setting. The house's interior is a work of art, which makes it a great place to take a picture in Delhi for Instagram. With its warm and cozy atmosphere, Roastery Coffee House has become a meeting place for people who want to have a good time over a cup of coffee and enjoy the nice weather. They have a large selection of beers, so make sure to stop by and take a picture that would look good on Instagram. 
Location: BL 004, Sector 144, Noida
Operating hours: 8 am to 9:30 pm Daily
Cafe Di Milano is a cute outdoor cafe with pretty furniture and bright art. It has food that will make your mouth water and desserts that will make your mouth water even more. With their pretty Rooftop, the pictures you take here will add bright colors and a lot of excitement to your Instagram feed. It is known for its Raspberry Mojito, Chicken Tikki Burger, Veggie Cheese Sandwich, Cold Coffee Frappe, and Mocha Coffee. It has weird paintings and a separate coffee bar.
Location: 97A, Opposite Reliance Mall, Sector 13, Dwarka, New Delhi
Operating hours: 11 am to 11 pm Daily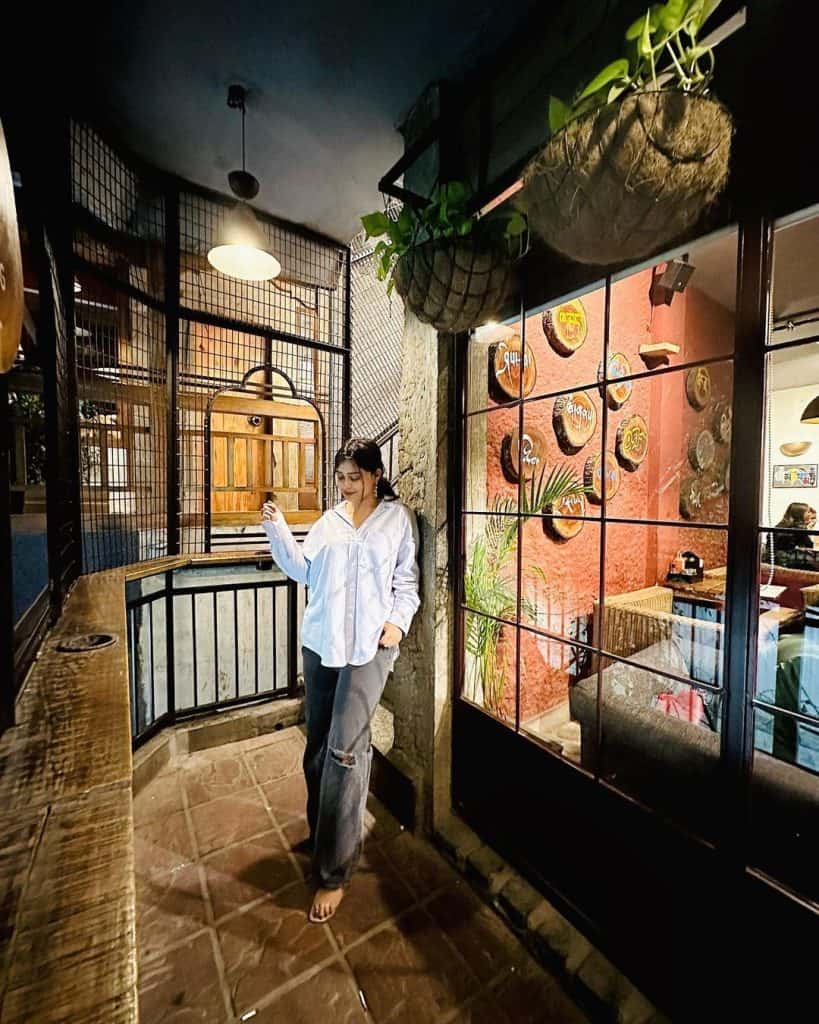 This place in GK is full of European-style decor and should be seen. Its white-curtained deck turns it into the best place in Delhi to eat good food and go on a great date. It is a very lovely and happy place to hang out with your significant other. Obviously, this is a great place to get a good click in with your clothes.
Location: M-82, 1st Floor, Greater Kailash 2, New Delhi
Operating hours: 12 pm to 12 am Daily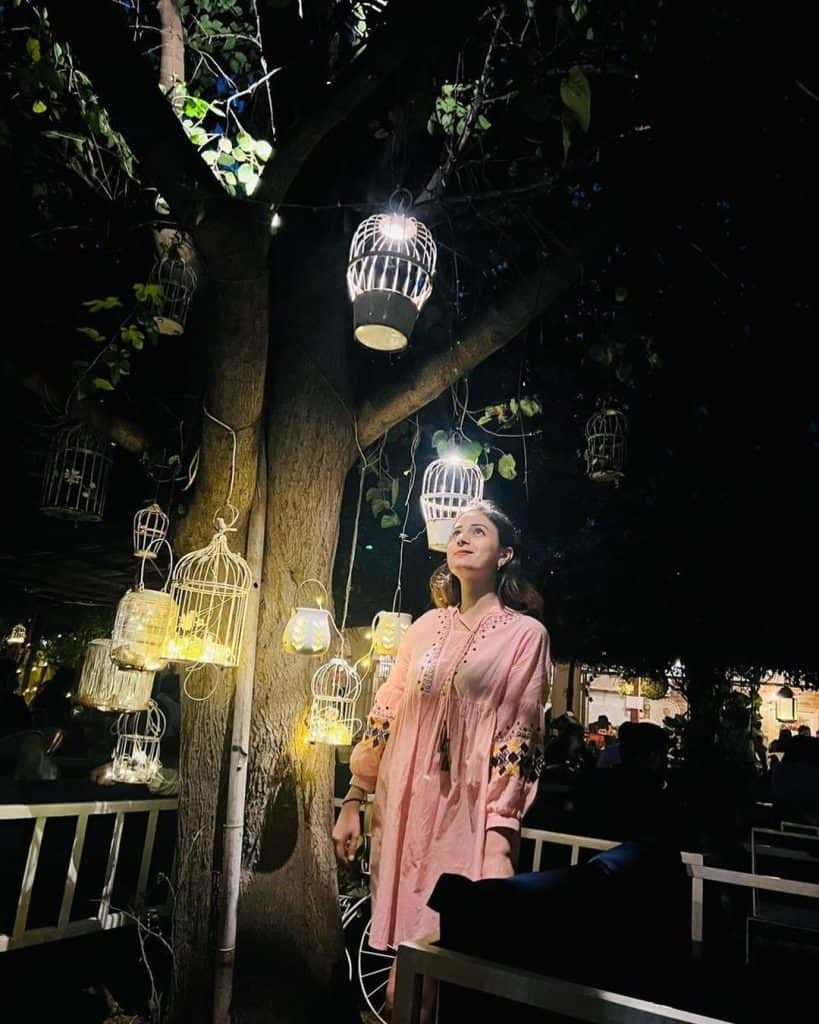 Cafe Soul Garden is a well-known spot in Delhi's Cyber Hub, where consumers may take advantage of a shared office area complete with high-speed Internet access, power outlets, and a number of charming booths. It would be easy to have a more enjoyable Monday and Instagram feed if you spent it working on your laptop in a lush green garden on a nicely loaded bench with a good atmosphere and an oven-baked pizza.
Location: DLF Phase 4 Near Supermart 2, DLF Galleria Rd, Gurugram
Operating hours: 11:30 am to 11:30 pm Daily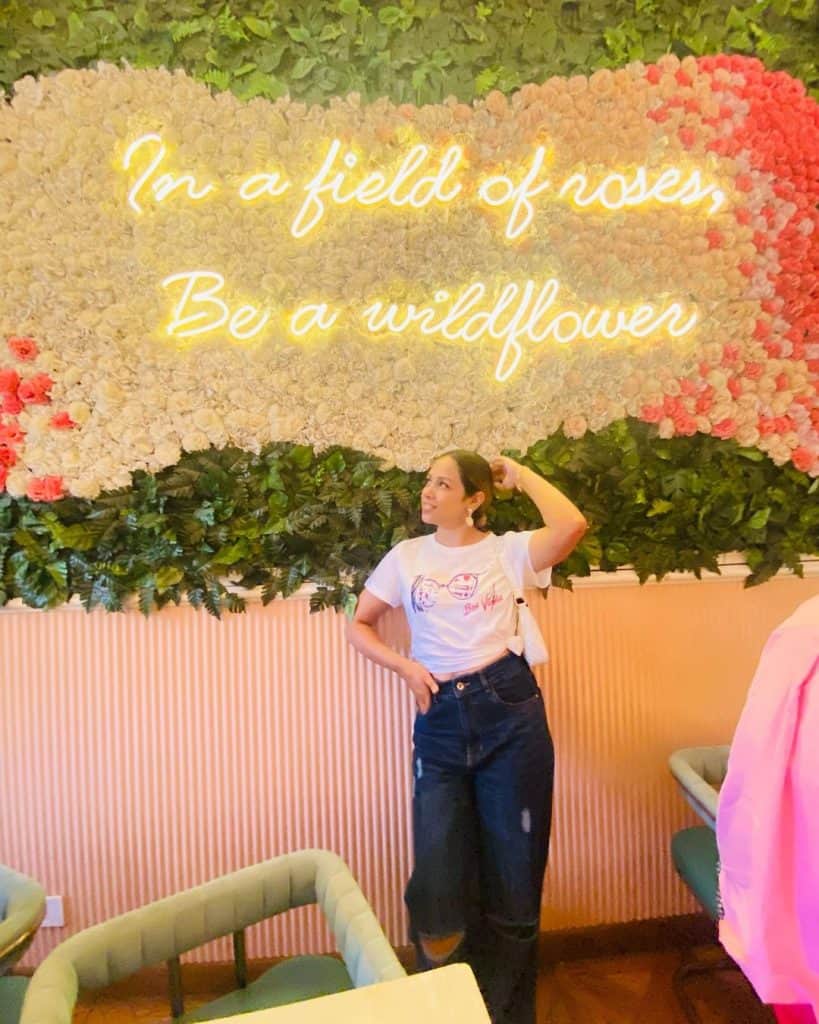 Good Italian food can be found at Tera Vita in Khan Market. The flowery wall is the most Instagrammed feature of the restaurant because of the abundance of natural light, which makes food flatlays look stunning. This restaurant has taken our love of pink to a whole new level with its gorgeous decor and cotton-candy vibe. The pink decor, unusual wall art, and comfortable seats will have you returning again and again. The Italian and European meals, as well as the tasty beverages, on their menu are an absolute pleasure.
Location: Tera Vita – 11, 1st Floor, Khan Market
Operating hours: 12 am to 11:30 pm Daily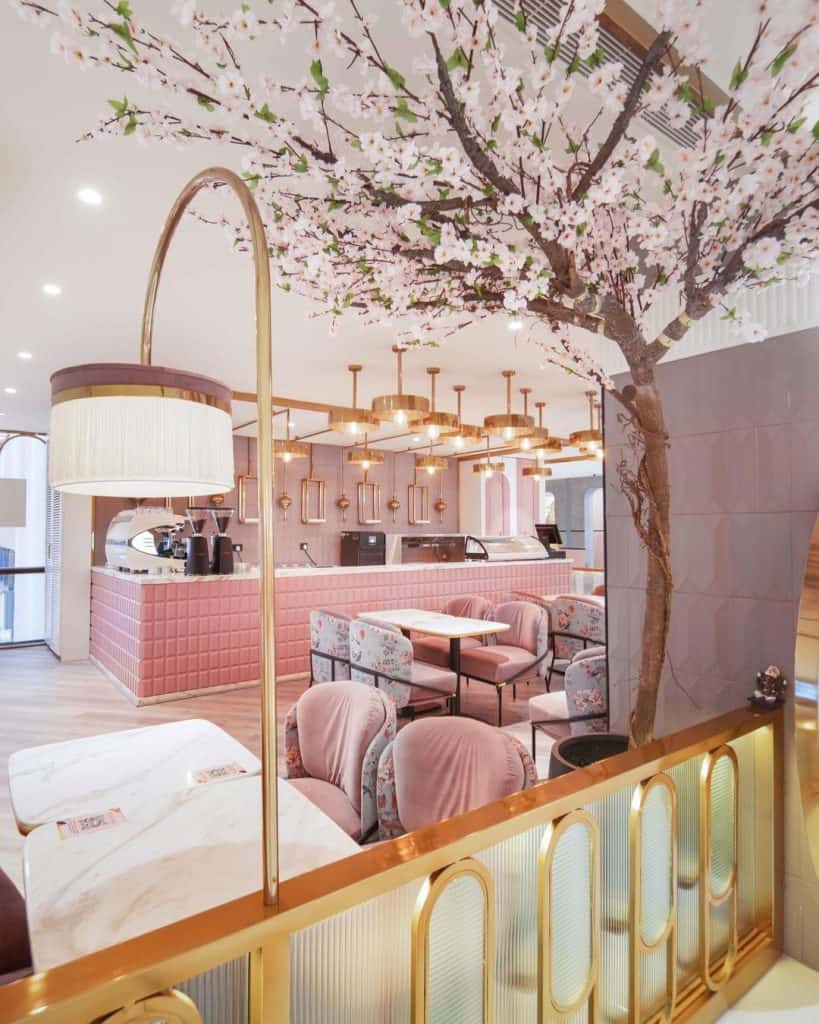 Cafe Tesu is a super-minimalist cafe that has yet to become popular on social media platforms like Instagram. The clean white walls, vintage pieces of furniture, high ceiling, and elegant lamps provide a relaxing atmosphere. College students come to the cafe in the mornings because of its well-known breakfast menu. You may take some stunning Instagram photos in front of their many bookcases, and don't forget to use the gorgeous teal wall as a backdrop.
Location:4, Essex Farms, Sri Aurobindo Marg, Vijay Mandal Enclave, Adchini, New Delhi
Operating hours: 8 am to 11 pm Daily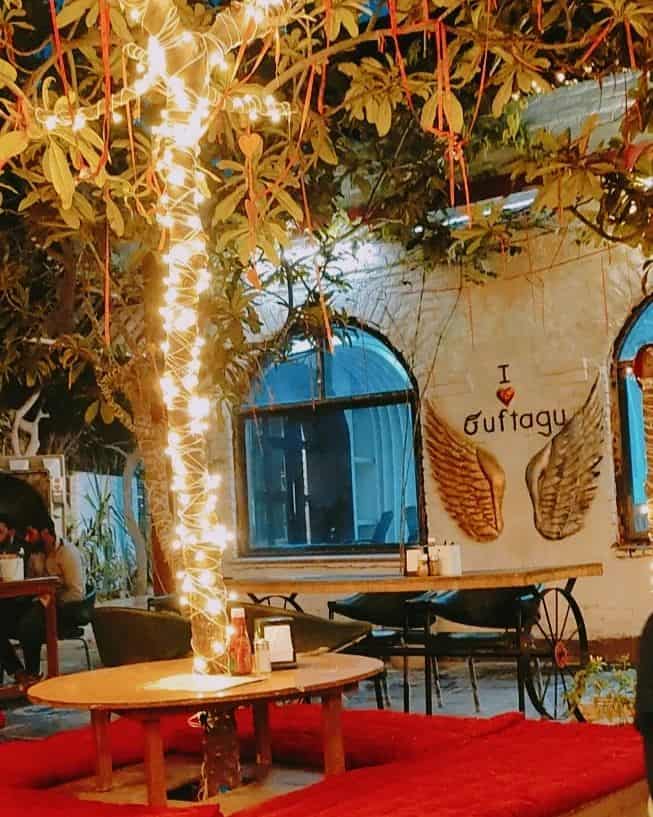 Guftagu is a cozy, green cafe that is easy on the wallet and a popular place for all Gurugram residents. The charming fairy lights and warm tones of the wooden furnishings enhance the restaurant's cozy ambiance, and the delectable food is something you can never get enough of. There are Sufi nights, poem readings, and open mics that happen regularly.
Location: Guftagu Cafe – Main Rd, Opp DLF City Court, DLF Phase 2 
Operating hours: 12 am to 11 pm Daily 
Delhi is the capital city, but it is also the official home of foodies. It is also often called the food capital of India, since more and more restaurants are opening in the city. And that's why the food business is one of the most talked-about business ideas among families and friends.
COMMON QUESTIONS ABOUT INSTAGRAMMABLE CAFES IN DELHI
Start Planning Your India Trip Now!
Book Your Flight:
Use Skyscanner to find a cheap flights. A travellers favorite way to book flights, as it searches websites and airlines around the world with one click.
Book Your Bus or Transportation Within India:
There are two ways to book your transporation, ask your hotel or hostel, go to the local bus terminal, or book online, for a less stressful trip using EasyBook or 12go.asia
Book Your Accomodation: 
Find the best hotels or hostels at HostelWorld, Booking.com, Agoda.com. Perks include with no upfront payment. Pay when you check out and Free cancellations.
Dont Forget Your Travel Insurance:
Two popular choices are SafetyWing and WorldsNomads. A traveler should buy traveler's insurance to protect themselves against unexpected events such as trip cancellations, medical emergencies, and lost or stolen baggage. It provides peace of mind and financial protection in case of unforeseen circumstances.
Useful Apps
AbhiBus/MakeMyTrip/ClearTrip – Booking Buses
Whatsapp/Wechat- Communication
Want More Information On India?
Be sure to check out my nomad travel guide on the India for even more tips.
Disclosure: Please note that some of the links above may be affiliate links, and at no additional cost to you, I earn a commission if you make a purchase.