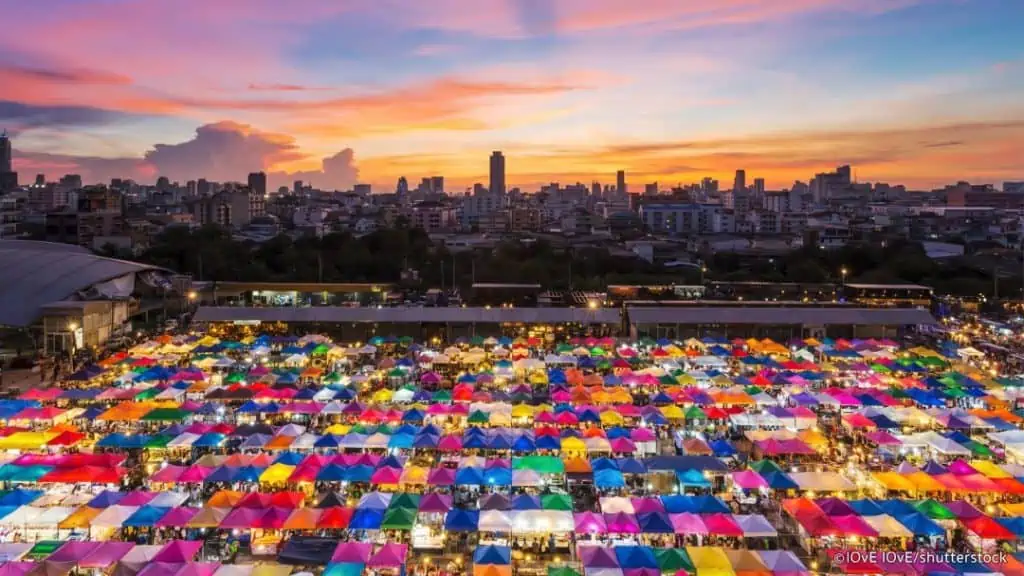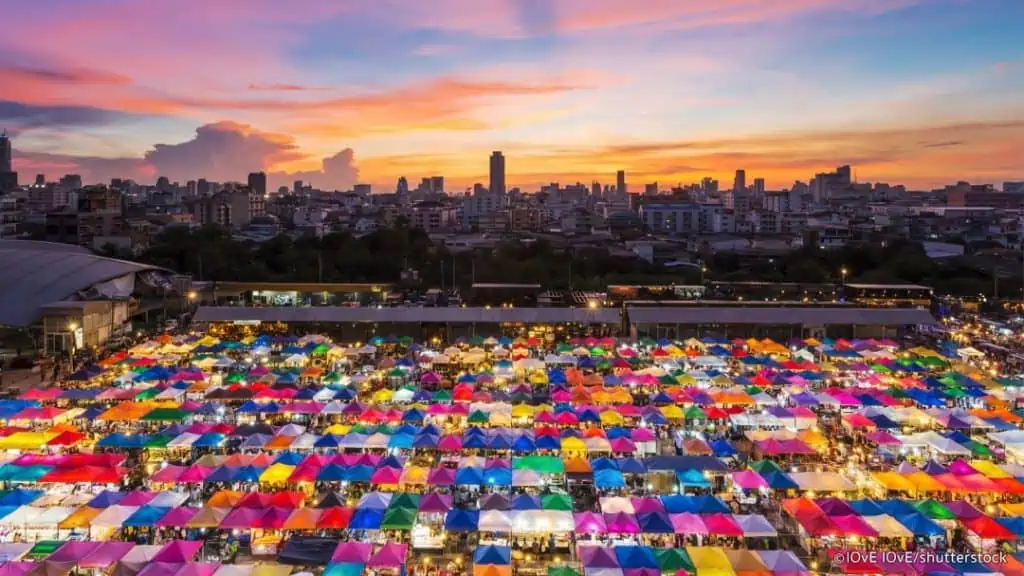 Bangkok is one of the best cities to shop in the world! Bangkok has a fantastic selection of huge modern shopping centers with hip international and Asian fashion design brands. And once you step out on the streets you can continue to shop all kinds of cool and cheap stuff at markets and night markets.
I haven't found any other city in the world with this kind of awesome combination of markets and malls (Vietnam comes second so far). One minute you can shop cheap local designs at one of the many markets in Bangkok and the next minute luxury brands like Louis Vuitton and Chanel in a shopping mall nearby.
It can, however, be a bit difficult and overwhelming to find the best shopping in Bangkok since the city has so many shopping malls and markets. I'm not a big shopper but I was so awestruck by the sheer amount of malls that I had to write about it. So here's a brief info article about shopping in the city.
Electronics
1. MBK Center (Siam)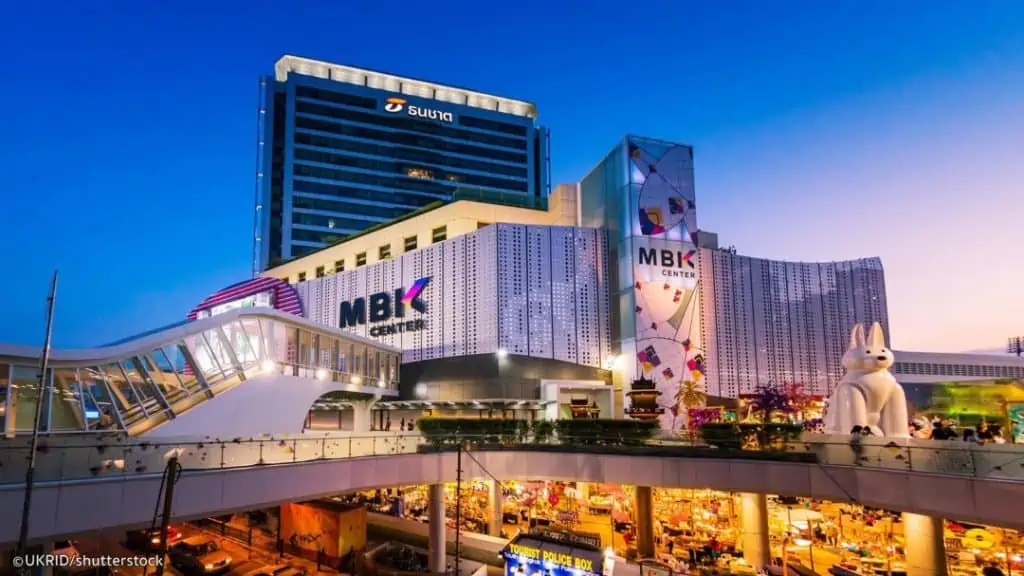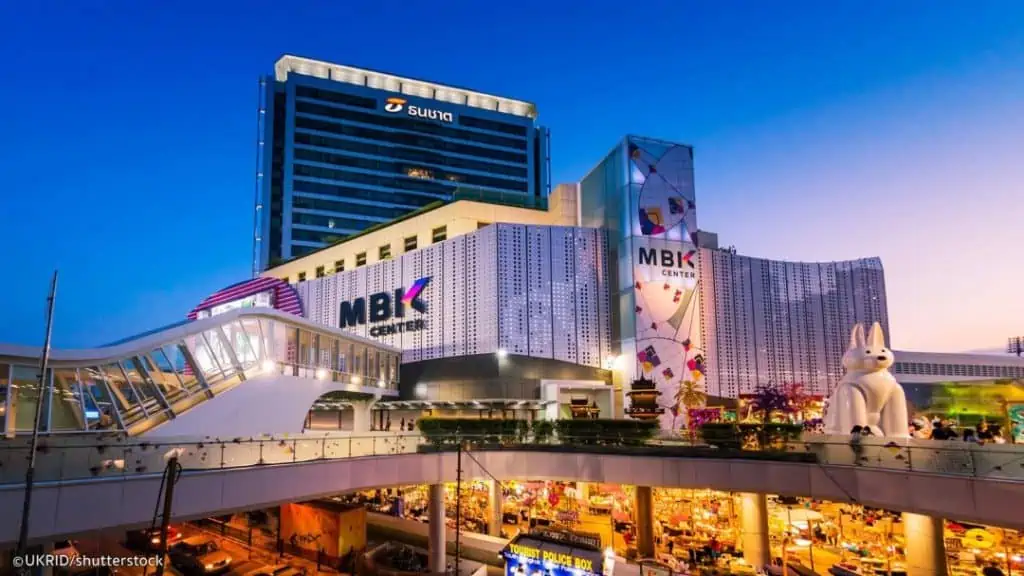 If you want to buy a new phone or tablet the MBK Center is the place to go. You won't find any place in Bangkok that offers a higher concentration of phone shops and everything that is connected to that (cases, batteries, accessories, sim cards, software). You can even get the phone screen you broke while rushing to the airport fixed!
2. Pantip Plaza (Pratunam)
Pantip Plaza is a paradise for any kind of computer shopping. It has the widest range of laptops, desktop computers and accessories from speakers, keyboards, computer screens to hard disks and mainboards. You can't find any kind of computer electronics cheaper elsewhere in Bangkok.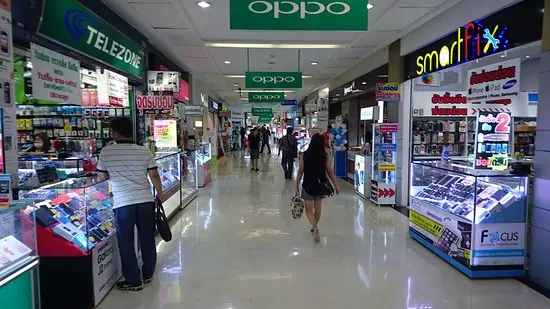 3. Fortune Town IT Mall (Rama 9)
 You can find the most diverse range of electronic products in the IT Mall of the Fortune Town building. If you are out for a new TV or a digital camera you might want to come here as you probably can't get it somewhere cheaper in Bangkok.
Clothes
The things to buy in Bangkok are countless in variety and endless in quantity.
4. Gaysorn Bangkok
Gaysorn is a luxurious white marble , gleaming chrome complex  offering a wide range of top-end clothing.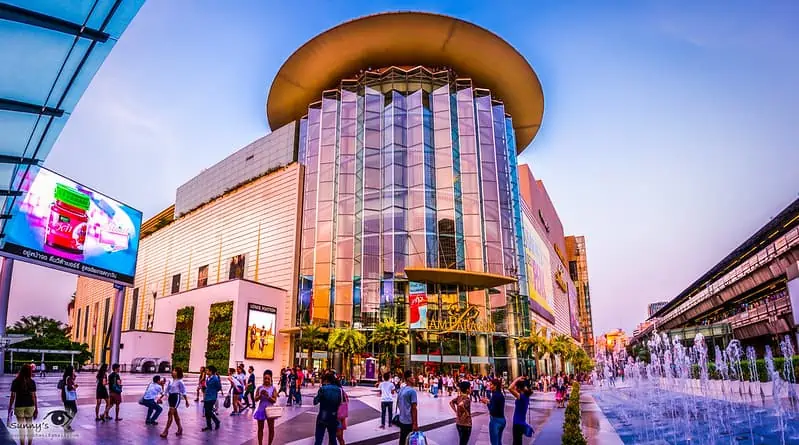 5. Siam Paragon
From sporty yellow Ferrari branded glasses to a pair of Jimmy Choo shoes, Siam Paragon is a shopping mall without rival for upscale purchases.MBK Shopping Center -The multi-storey MBK is popular with both tourists and locals. Eight floors packed with 2,000 shops that sell everything from high-end brands to retail clothing. At one end of this shopping area you will also find souvenirs.
Souvenirs
While Thailand is still one of the world's cheapest places to shop for souvenirs, prices have definitely increased in recent years.
But, shop at these inexpensive souvenir places, and the cost will be the least of your worries. You may not have enough room in your suitcase. BUT! Don't forget to bargain.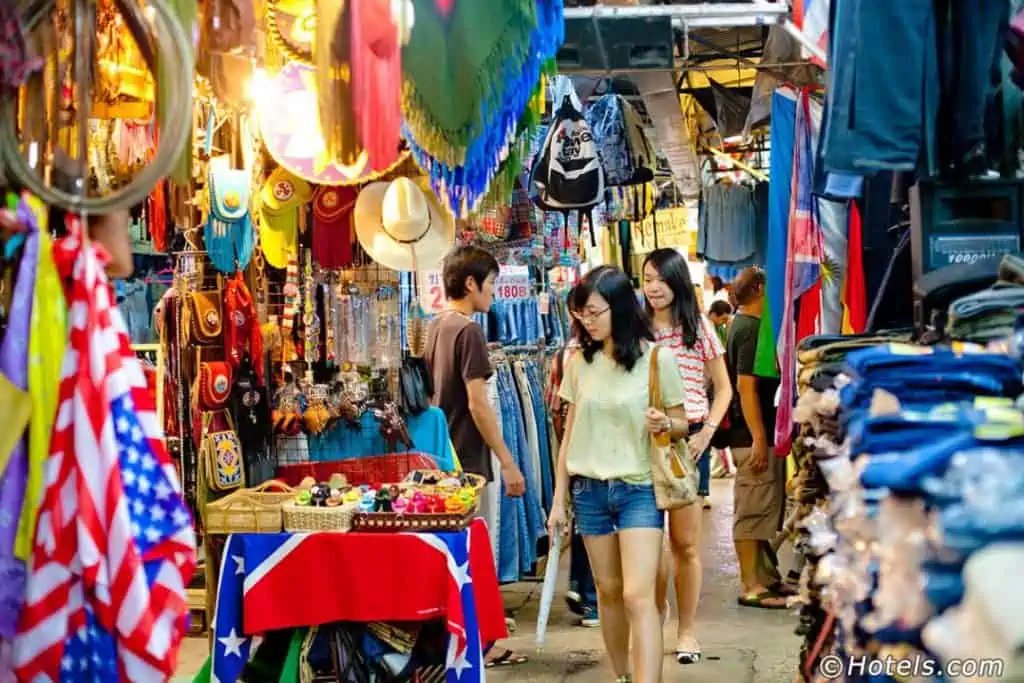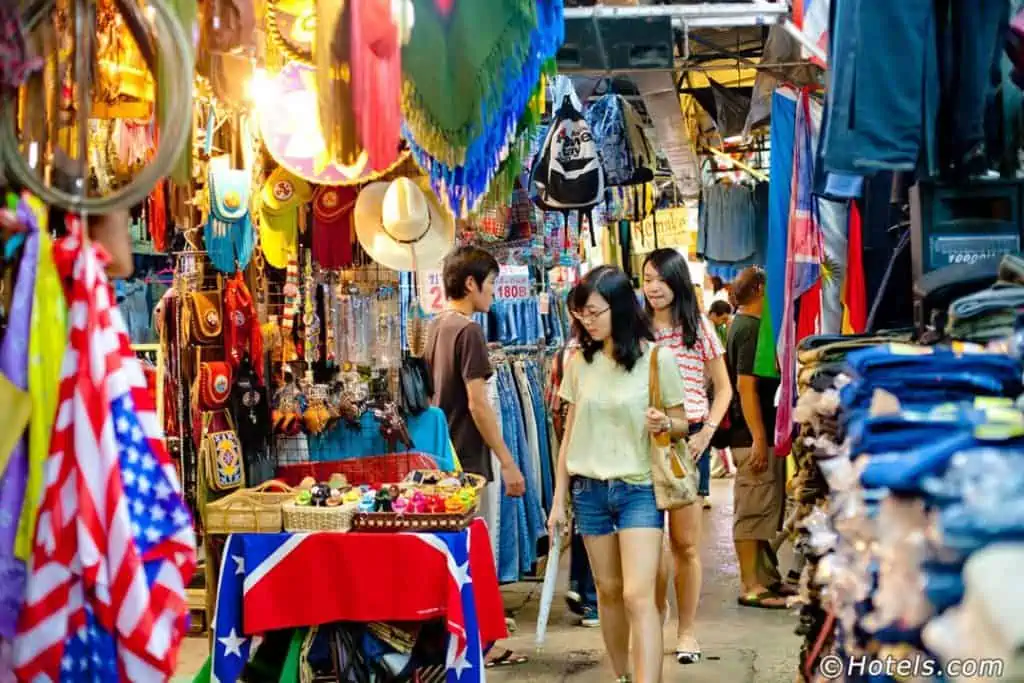 6. Chatuchak Weekend Market
The place you must shop in Bangkok, it has more than 15,000 stalls sell every type of cheap Thai souvenir.
At Chatuchak, you'll find hundreds of stalls selling Thai silk scarves, Thai silk shawls, wood carvings, incense, jewelry, silk pillow covers, artwork, paintings, vases, wooden boxes, Buddha statues, ceramic ware – just about every souvenir made in Thailand is available at Chatuchak.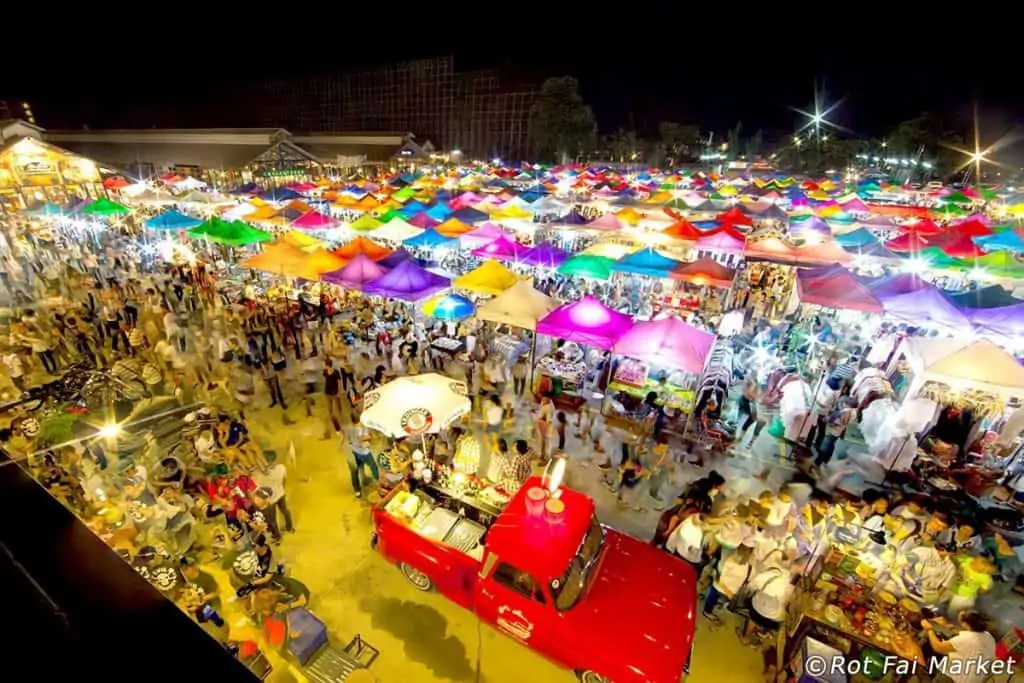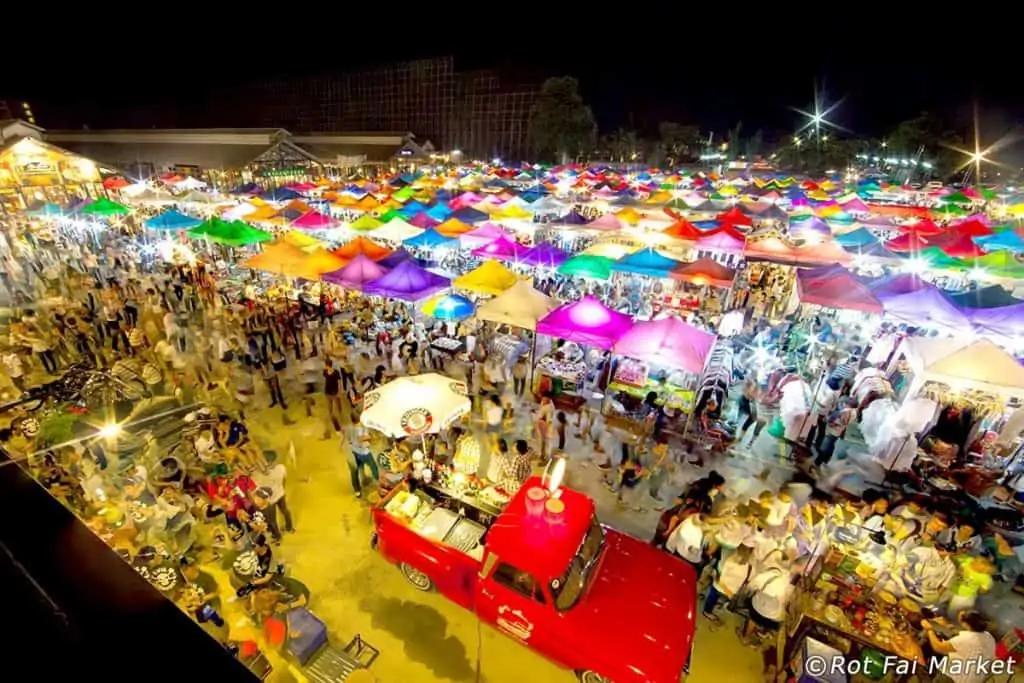 7. Talad Rot Fai (The Train Market) 
A wonderful recent addition to Bangkok's night market scene is the Talad Rot Fai, or 'Train Market', which sells tons of unusual Thai antiques from the 70s and 80s, Thai t shirts and clothing, snacks and candy, even old car parts and radios.
If you want to buy a Thai souvenir that's not only dirt cheap but truly unusual, Talad Rot Fai is the best place to buy it. Plus, it's cool – packed full of food and drink stalls and has a party atmosphere so, if you're looking for something to do on a Saturday or Sunday evening in Bangkok, this is the place to shop, eat and drink.
8. Siam Square
This is the hangout spot for teenagers and university students and is packed with tiny boutiques, market stalls and shops selling clothing, shoes, t shirts, hats, bags, belts, purses, jewelry, CDs, DVDs, posters, hand-painted items – and some of it is even made by local Thai artists or Thai university students.
Common questions about shopping in bangkok tailand
Start Planning Your Thailand Trip Now!
Book Your Flight:
Use Skyscanner to find a cheap flights. A travellers favorite way to book flights, as it searches websites and airlines around the world with one click.
Book Your Bus or Transportation Within Thailand:
There are two ways to book your transporation, ask your hotel or hostel, go to the local bus terminal, or book online, for a less stressful trip using Easybook or 12go.asia
Book Your Accomodation: 
Find the best hotels or hostels at HostelWorld, Booking.com, Agoda.com. Perks include with no upfront payment. Pay when you check out and Free cancellations.
Dont Forget Your Travel Insurance:
Two popular choices are SafetyWing and WorldsNomads. A traveler should buy traveler's insurance to protect themselves against unexpected events such as trip cancellations, medical emergencies, and lost or stolen baggage. It provides peace of mind and financial protection in case of unforeseen circumstances.
Useful Apps?
Grab/Uber – Local Transportation
Uber Eats/Grab – Food Delivery
Whatsapp – Communication
Want More Information On Thailand?
Be sure to check out my nomad travel guide on the Thailand for even more tips.
Disclosure: Please note that some of the links above may be affiliate links, and at no additional cost to you, I earn a commission if you make a purchase.