Top 10 Instagrammable Spots in Singapore
Singapore is well known for having a world-class city airport with a waterfall, being one of the most densely inhabited countries in the world, being a financial hub, and having a Botanic Garden that is a World Heritage Site. It ranks among other nations with various cultures and religions, setting it apart from its neighbors. The island celebrates the national festivals of many different faiths and has four official languages: English, Tamil, Malay, and Mandarin.
For your trip to Singapore, check out these top ten places!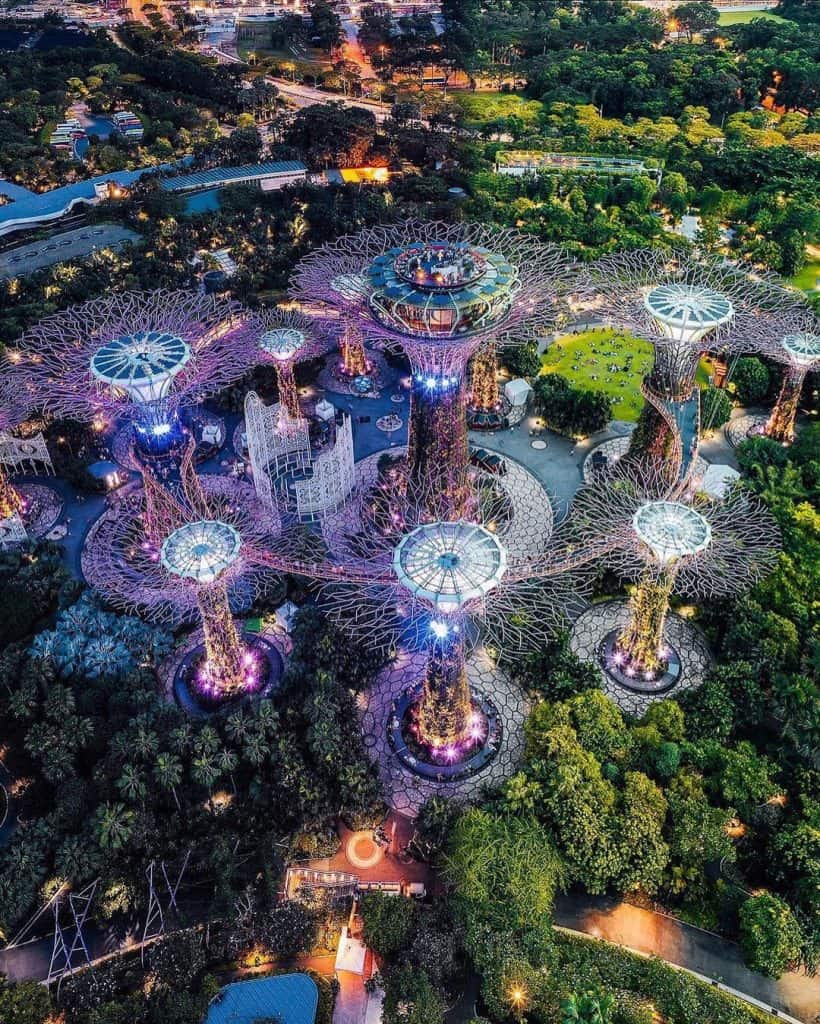 One of Singapore's most stunning locations is Gardens by the Bay, an area of city gardens that includes the Bay South Garden, Bay East Garden, and Bay Central Garden. We don't need to explain how to capture the breathtaking beauty of Gardens by the Bay because it is one of several iconic Instagram locations in Singapore to get on your feed. The Gardens, which feature the majestic Supertree Grove and the enthralling Cloud Forest, is a must-see on any trip to Singapore. Visit the Gardens throughout the day to enjoy the flora's natural beauty, or come at 7:45 p.m. and 8:45 p.m. to witness the Gardens' transformation into an avatar-like utopia. Although admission to Gardens by the Bay is free, you can choose to buy tickets to access the park's other areas.
Address: 18 Marina Gardens Drive, Singapore 018953
Opening Hours: 9:00 AM – 9:00 PM, daily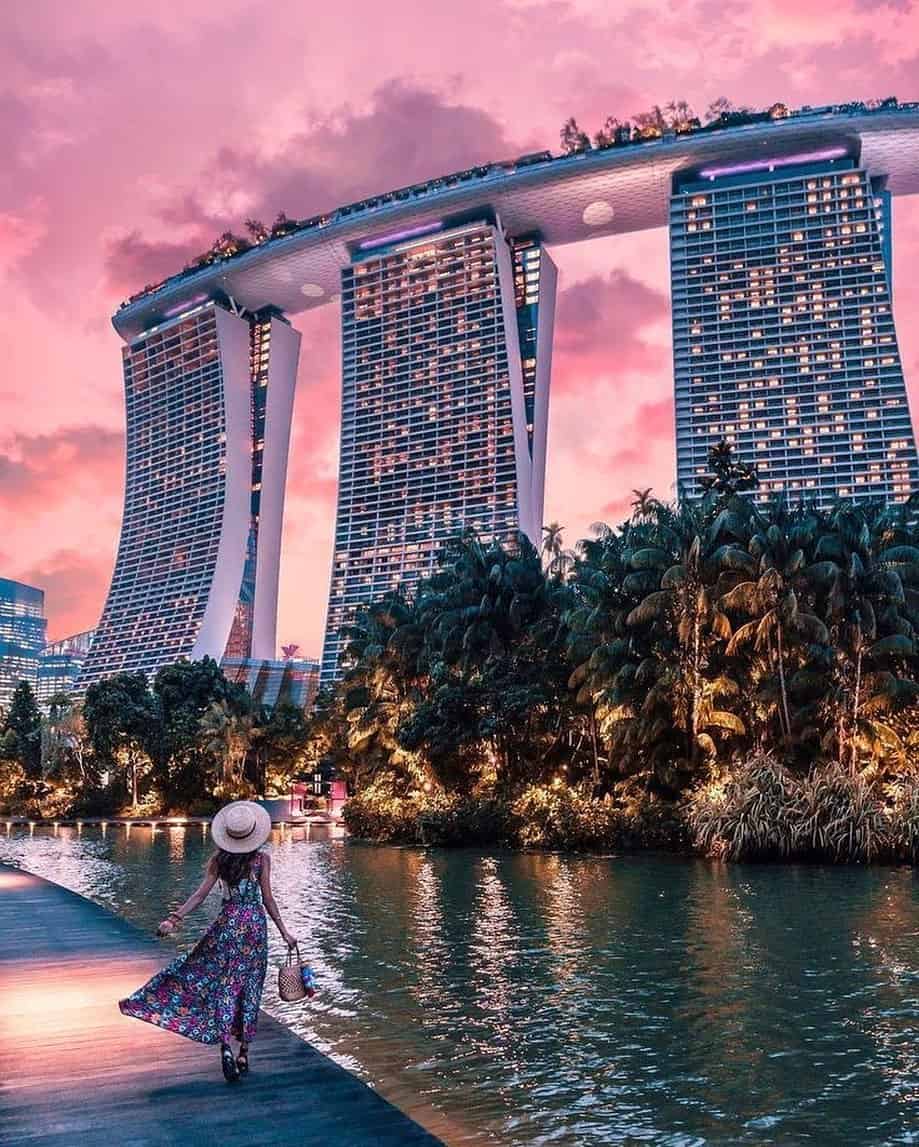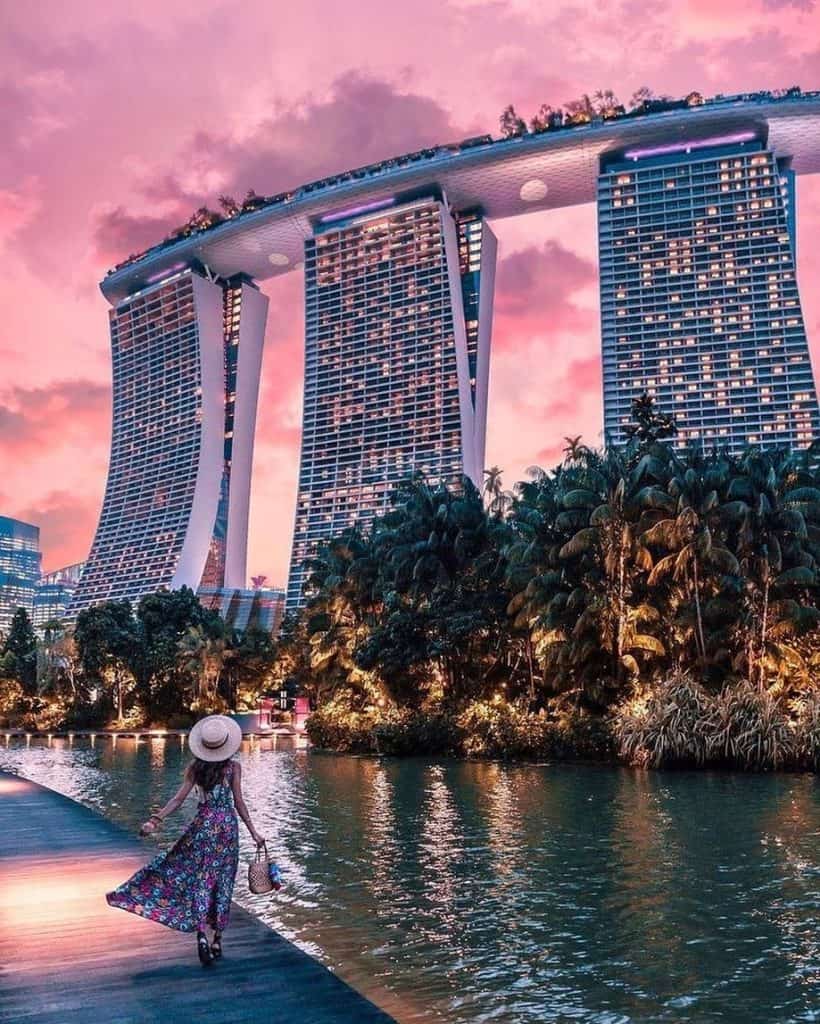 Another prominent photo location is Marina Bay Sands. Some of the city's most recognizable architectural landmarks in the Marina Bay region are the towering Marina Bay Sands and the endearing Esplanade, which is fashioned like a durian. An integrated resort with three 55-story buildings of lavish hotel rooms and opulent suites with personal butler services, it is renowned for altering Singapore's downtown skyline. Additionally, the Sands SkyPark, which tops the three buildings, completes its architectural design. The infinity pool at this boat-shaped hotel offers stunning city views, but it will set you back a hefty penny to stay the night.
Location : 10 Bayfront Ave, Singapore 018956
Opening hours : 11 AM to 9 PM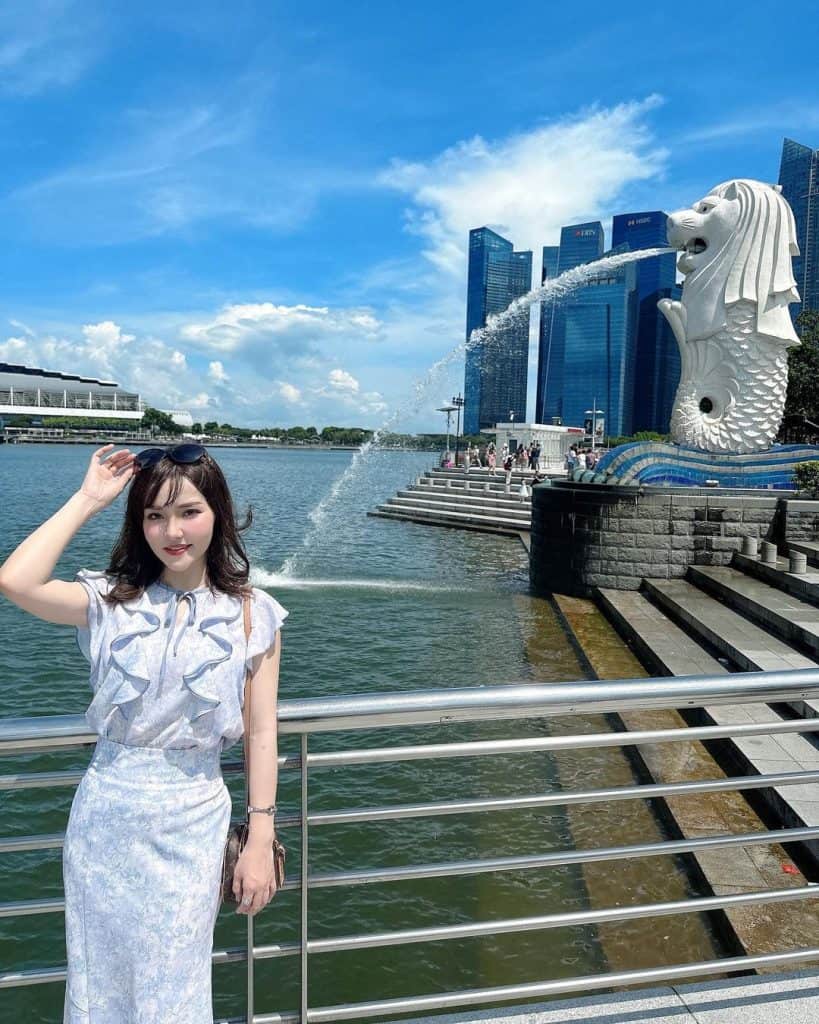 The Merlion is a Singaporean symbol that is half fish and half lion, representing Singapore's humble beginnings as a fishing community and the Malay nickname "lion city" for Singapore. The statue's head depicts Singapura, the city's original name. The 8.6-meter-tall Merlion monument, which is situated near the mouth of the Singapore River and spews water, may be found there. Visit Merlion Park for a photo with the Merlion and a stunning view of Marina Bay Sands or the Singaporean skyline.
Location : One Fullerton, Singapore, near the Central Business District.
Opening hours : 10 AM to 8 PM Daily
4. Singapore Botanic Gardens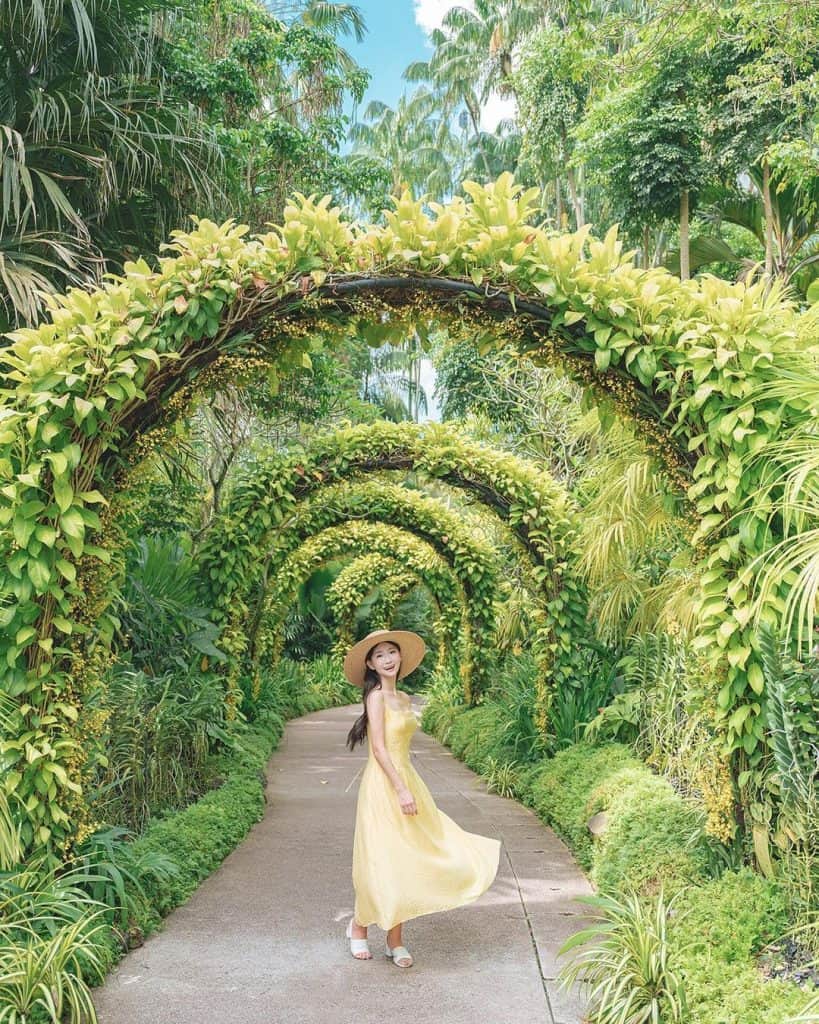 This 160-year-old UNESCO World Heritage Site, known as the most fabulous orchid exhibit in the world with a collection of 1,000 different species and 2,000 hybrids of orchids, is located on the edge of Singapore's Orchard Road. You will want to visit one of Singapore's most picturesque locations. The orchids they have named after illustrious international guests, including heads of state, celebrities, and dignitaries from other countries, may be found in their VIP Orchid Garden. Entry to the Singapore Botanic Garden is free. Prepare to add this lush flora to your feed to freshen it up.
Location : 1 Cluny Rd, Singapore 259569
Opening hours : 5:00 AM – 12: 00 AM daily
5. Old Hill Street Police Station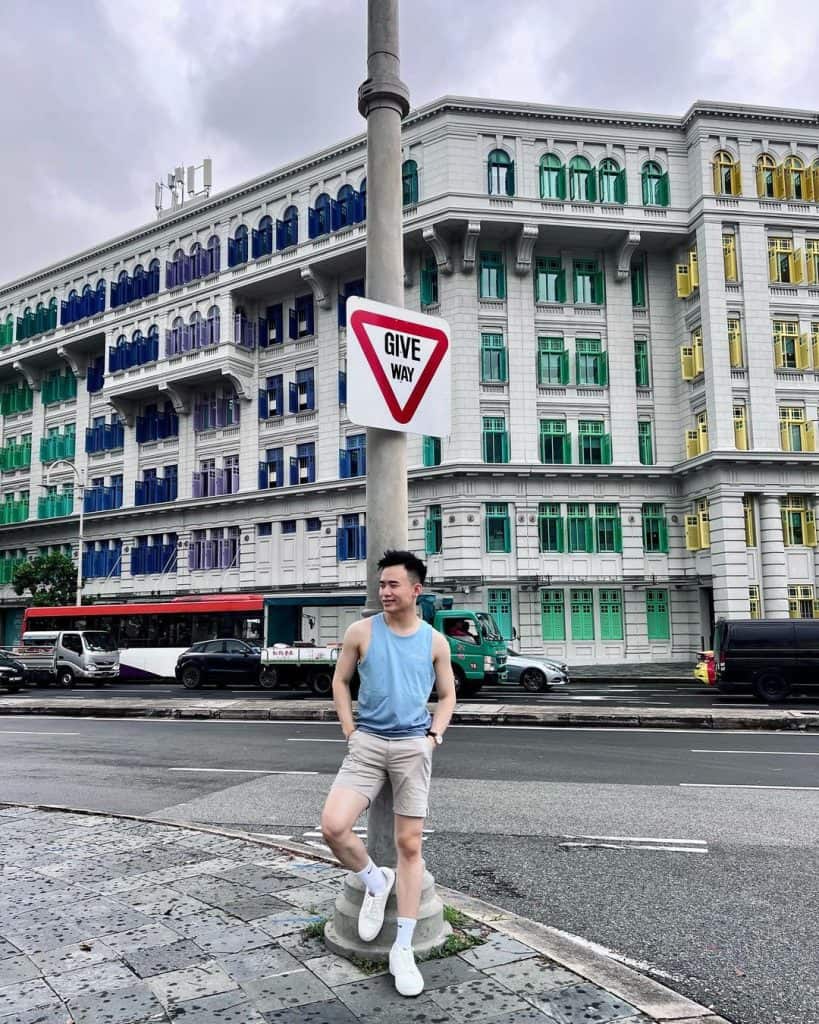 The former police station, which is now being used as office space, is called the Old Hill Street Police Station and is situated on Hill Street in Singapore's Downtown Core. However, its most eye-catching feature is this building's 927 windows with rainbow-colored shutters. As a result, it has gained popularity among tourists, and you may see people taking photos as you walk by. Although it is a lovely building and deserves to be included in the list of Singapore's most Instagrammable locations, please use caution when taking pictures because it is next to a busy road. Due to the shifting signals, there is a 10-second gap between passing cars every two to three minutes. Fortunately, there is rarely a wait because of the size of the building and the length of the sidewalk across from it.
Location : 140 Hill St, Singapore 179369
Opening hours : 8:30 AM – 6:00 PM, Mondays – Fridays (Building's office hours)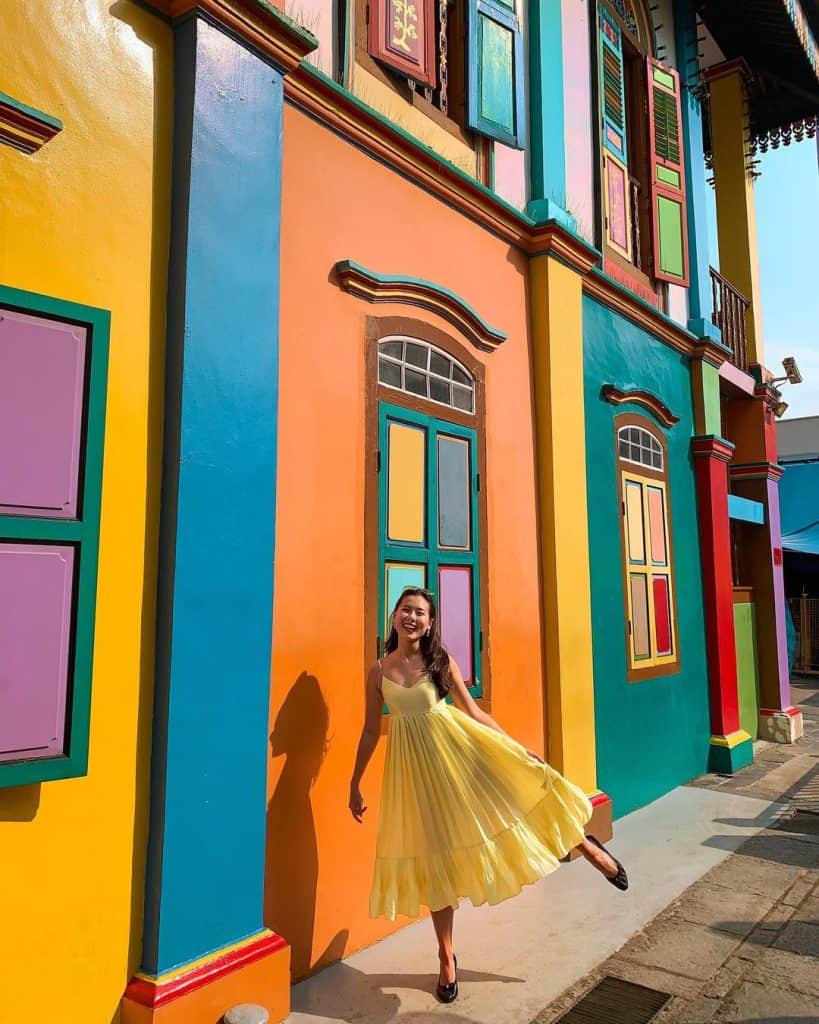 Little India is a vibrant, bustling business district that starts at noon and gets busier and crazier by the hour. It is a group of shophouses located primarily along Serangoon Road. It provides a taste of Indian culture in modern Singapore. Malls, jewelry shops, and tailor shops line the streets. We invite you to utilize your creativity and be creative in the area since there are many photo opportunities around.
Location: East of the Singapore River, across from Chinatown, located west of the river and north of Kampong Glam
7. Japanese Cemetery Park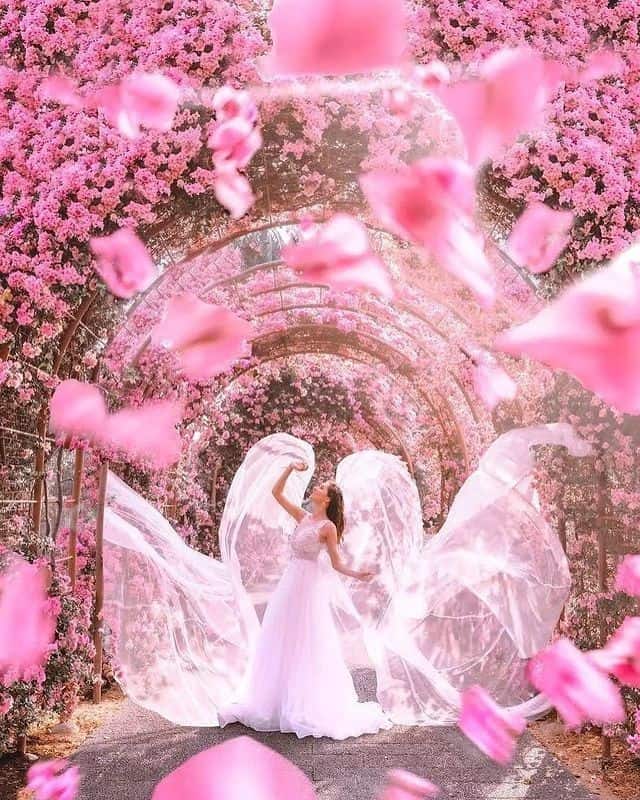 Surprisingly, only a few people are aware of this peaceful location. A world of cherry blossoms awaits you, complete with Japanese architecture and lovely floral arches. Unless you wish to walk 1.3 km/.8 miles from the closest MRT stop (Kovan MRT station), you must take a vehicle or bus to get to this location. This one gets fewer visitors, so strolling in the pink blooms is terrific. It is the most desirable photo location on the top list. To dazzle your fans, please wear something fancy for your Instagram photo.
Location : 825B Chuan Hoe Ave, Singapore 549854
Opening hours : 7 AM to 7 PM (Mon – Sun)
8. Universal Studios Singapore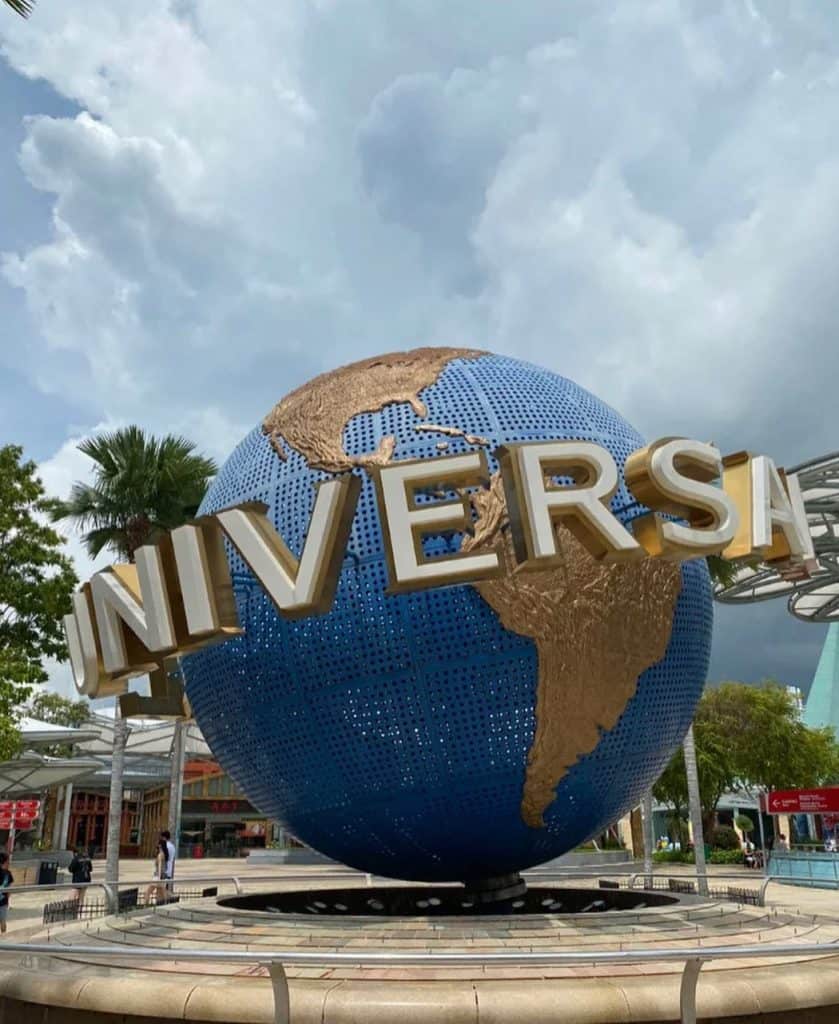 Universal Studios is a must-visit if you're a big kid at heart like us. Tickets start at S$76 for adults and S$56 for children, which is a bit expensive for a massive location with many attractions and entertainment, all in well-known Hollywood film locations. There are numerous rides, games, dining options, and gift stores. The different Hollywood figures, music, fireworks, and dance performances will be a hit with the younger generation. Bring a packed lunch; free lockers are available everywhere to store your belongings for the first half hour while you enjoy the rides. Of course, there are rides, shows, and other forms of entertainment, but there are also excellent photo opportunities.
Location : 8 Sentosa Gateway, Singapore 098269
Opening hours : 11 AM to 6 PM (Mon – Sun)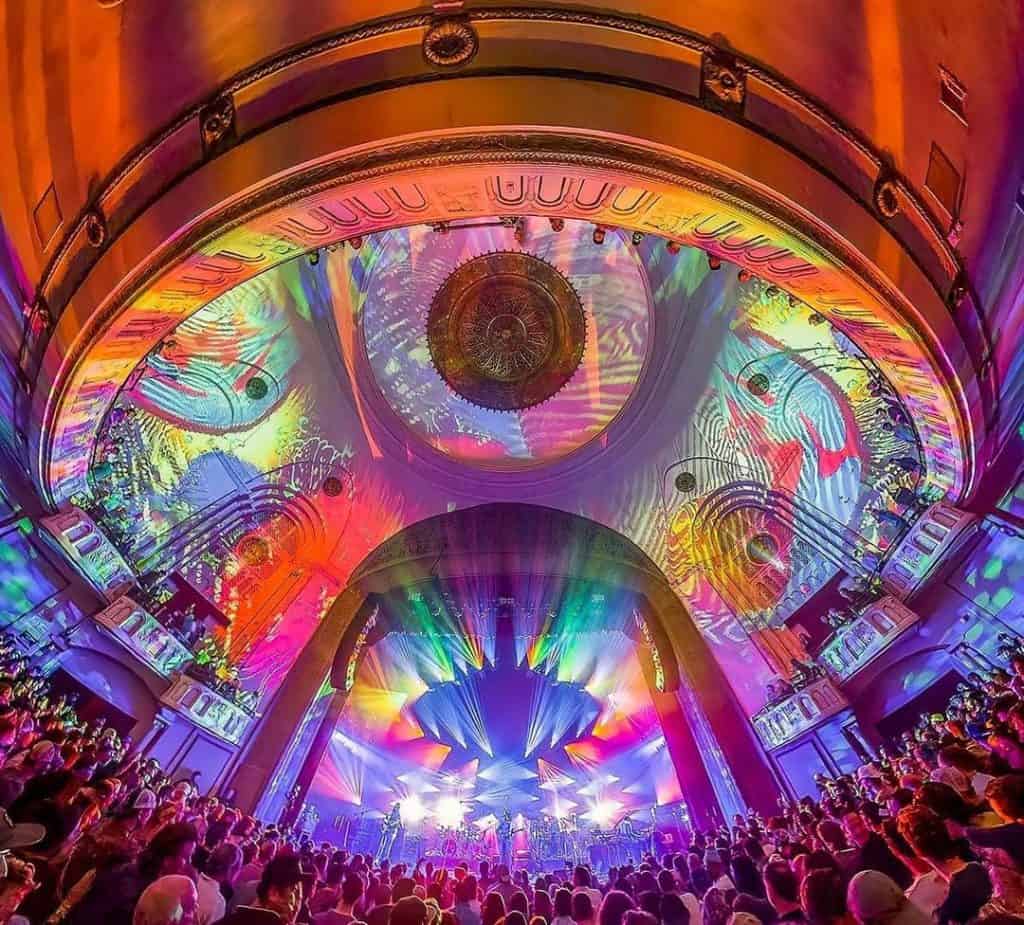 Capitol Theatre, a historic theatre, and cinema in the heart of Singapore, is one of the city's less well-known Instagrammable locations. It was regarded as one of Singapore's finest theatres in the 1930s and is connected to the four-story Capitol Building. The retro stylings of its sign, which have remained unchanged for nearly 90 years, make it distinctive. The likes of Charlie Chaplin and Ava Gardner performed on its stage. Inside, there is a lovely open-concept area for dining and socializing. So if you're around, stop by and strike your best posture for a memorable picture outside a movie theatre.
Location : 17 Stamford Rd, Singapore 178907
Opening hours : Hours vary depending on the events currently booked at the theater.
10. Fort Canning Tree Tunnel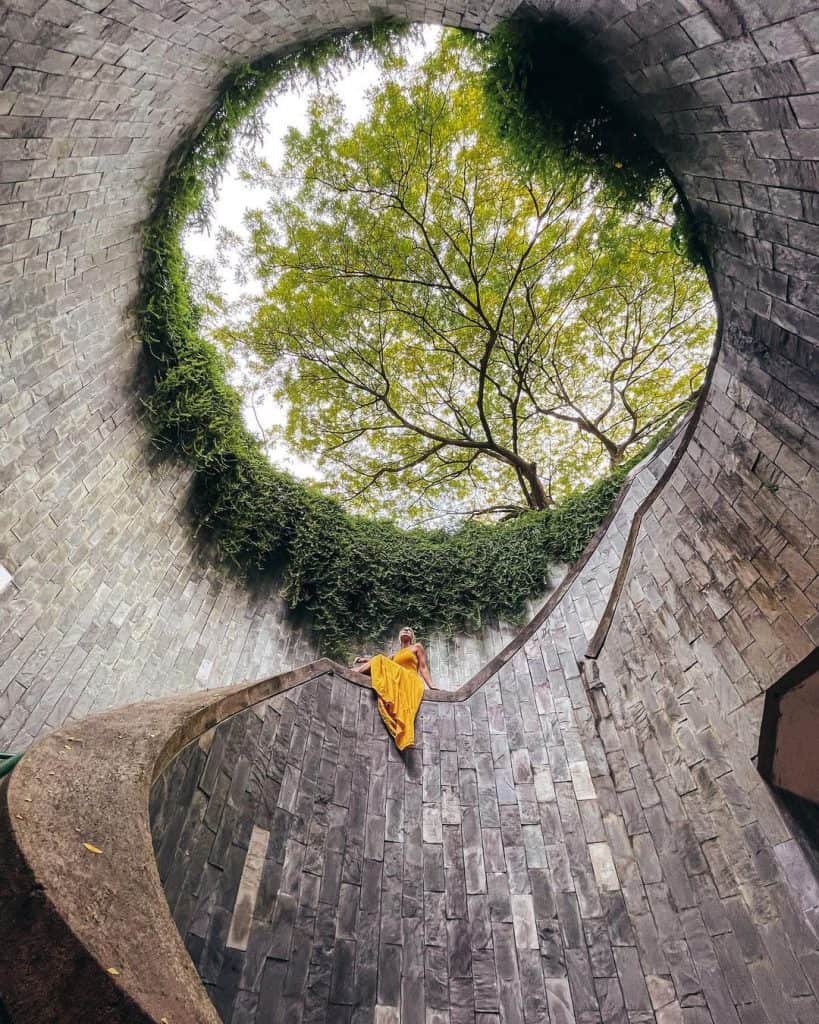 Visitors now use Fort Canning Park as a green area. It was a part of numerous significant historical events in Singapore. Additionally, it features a secret Instagram-worthy location at the park's northern edge, which is the White Rabbit going down the rabbit hole in this adaptation of Alice in Wonderland from Singapore. An underground passageway called The Tree Tunnel will take you to a stunning spiral staircase with an aperture above. The side of the stairway is covered in beautiful flora towards the top. And several trees are hovering over the opening while you are standing at the bottom of the stairs. For the perfect photo of this Instagrammable beauty, many people line up in the tunnel (the line might be extended, so get there early). You can get the most incredible picture by sitting or standing on the stairway's edge halfway up and taking it from below.
Location : 51 Canning Rise, Singapore 
Hours: 24 hours
Singapore is a year-round destination, but March through August is the best time. The least amount of rain will fall, the humidity will be minimal, and the temperatures will be comfortable.
Common Questions About instagrammable spots in Singapore
Start Planning Your Singapore Trip Now!
Book Your Flight:
Use Skyscanner to find a cheap flights. A travellers favorite way to book flights, as it searches websites and airlines around the world with one click.
Book Your Bus or Transportation Within Singapore:
There are two ways to book your transporation, ask your hotel or hostel, go to the local bus terminal, or book online, for a less stressful trip using Easybook or 12go.asia
Book Your Accomodation: 
Find the best hotels or hostels at HostelWorld, Booking.com, Agoda.com. Perks include with no upfront payment. Pay when you check out and Free cancellations.
Dont Forget Your Travel Insurance:
Two popular choices are SafetyWing and WorldsNomads. A traveler should buy traveler's insurance to protect themselves against unexpected events such as trip cancellations, medical emergencies, and lost or stolen baggage. It provides peace of mind and financial protection in case of unforeseen circumstances.
Useful Apps?
Grab/Uber – Local Transportation
Uber Eats/Grab – Food Delivery
Whatsapp – Communication
Want More Information On Singapore?
Be sure to check out my nomad travel guide on the Singapore for even more tips.
Last Minute Travel Deals?
Find a group tour with G Adventures!
Disclosure: Please note that some of the links above may be affiliate links, and at no additional cost to you, I earn a commission if you make a purchase.