A flight alone to Canada could be $300 and if so that would be cheap. So how did I manage to go for free? Well, I was wanting to take a trip but I wasn't sure where to go, all I knew was that if I was making a trip it would be on a budget.
So I did what I normally do, I went to google flights I put in my dates and city of origin but no final destination. You might think that's weird but just look at this image.
In this example, I set my dates for Nov 18 – Nov 23, and here we see that I can go to Denver, or Chicago for under $100, and if you ask me, that is a great deal! Using this method I was able to find a flight to Detroit for $30 round trip, yes ROUNDTRIP. But my flight was delayed a whole 7 hours !!! Which really sucked, but I did get a travel voucher, which I will talk about again later in this post.
Once I arrived in Detroit explored a bit and even went to the Renaissance Center (I work at General Motors). From there, I took a train to Toronto ($80 round trip) .
So far we are at a grand total of $110, so plus an Uber and food, now $150. But why did I choose Toronto? Well I found an amazing host via Couchsurfing! Couchsurfing is like cultural exchange. People host and get hosted, it's a really cool global community. I've been hosted all over the world, and have hosted many people myself. Travelling can be expensive, but using this site helps you save money on accommodation, and it's a really good way to make friends with other like minded people, travelers.
So Housing would be a grand total of $0!!! That's right!
So I explored Toronto for a day myself which cost about $50 for food, transportation and souvenirs. I used a day pass for transportation and was able to explore most of Toronto in a day. I really enjoyed going to Chinatown and graffiti alley.
I explored with my host for another day, went hiking and checked out some local spots. We drove around doing some sightseeing from the car, stopping to checkout some stores. My favorite event of that day was going to Evergreen Brickworks. They had a 'Future City' exhibit that was pretty cool. Second favorite was going to this arcade place where I won 2 little plushies. That day I paid for parking since she was nice enough to drive me around and got us a bottle of wine, so that day was about $50. So the grand total is now $250!!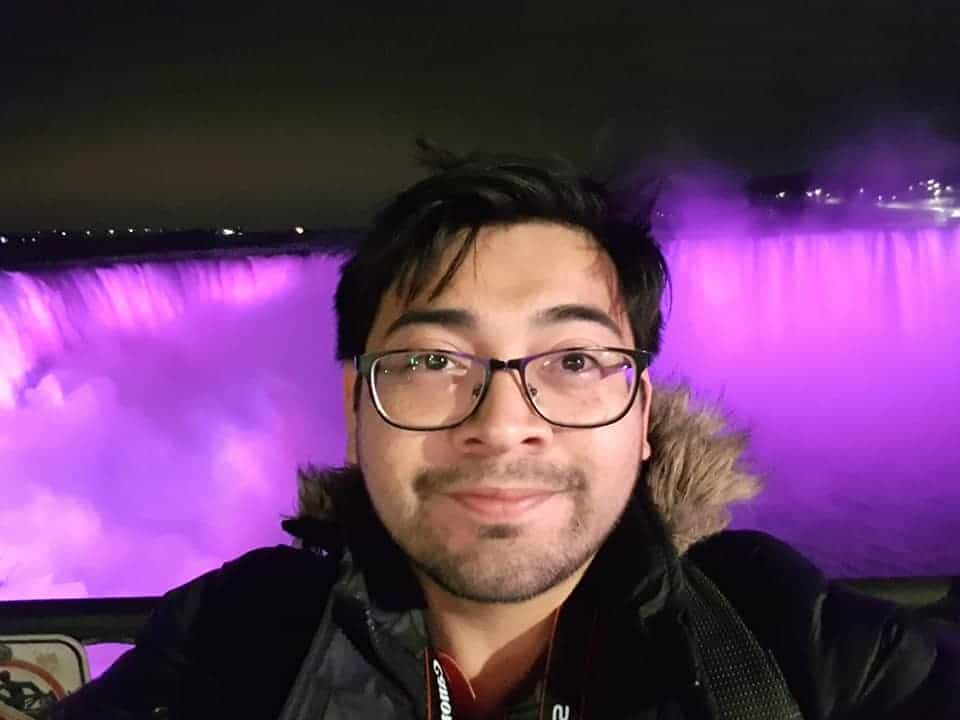 Another great thing about my hosts location was that right across her condo, was a bus that goes to Fallsview casino. Normally I stay away from casinos, but I had a day to kill, and found out that the casino was a 10 minute walk from Niagara Falls, so I made the decision to make a day trip out of it. Cost for transportation $30 round trip, not bad at all! I gambled a bit and walked around the area, took a tram down to Niagara falls and had a blast. Total days cost $50, for a grand total of $300!
Oh but I forgot to mention that I won $150 USD, bringing our grand total to $150. Oh and remember my flight delay? Well because of the delay, we got a $150 travel voucher. Bringing my grand total to $0!
Interested in getting help for your travel plans? Shoot me a message! I love doing budget travel and it's something that I am good at.
Start Planning Your Canada Trip Now!
Book Your Flight:
Use Skyscanner to find a cheap flights. A travellers favorite way to book flights, as it searches websites and airlines around the world with one click.
Book Your Bus or Transportation Within Canada:
There are two ways to book your transporation, ask your hotel or hostel, go to the local bus terminal, or book online, for a less stressful trip using 12go.asia
Book Your Accomodation: 
Find the best hotels or hostels at HostelWorld, Booking.com, Agoda.com. Perks include with no upfront payment. Pay when you check out and Free cancellations.
Dont Forget Your Travel Insurance:
Two popular choices are SafetyWing and WorldsNomads. A traveler should buy traveler's insurance to protect themselves against unexpected events such as trip cancellations, medical emergencies, and lost or stolen baggage. It provides peace of mind and financial protection in case of unforeseen circumstances.
Useful Apps?
Busbud / Omio / Wanderu – Booking Busses
TextNow / Whatsapp / Snapchat – Communication
Booking.com / Trivago / Kayak – Booking Hotel
VIA Rai / Omio / Wanderu – Booking Train
SkipTheDishes / UberEats / Instacart – Food Delivery
Canadian Cab App / Zoom.cab / Beck Taxi – Booking Taxi
Want More Information On Canada?
Be sure to check out my nomad travel guide on the Canada for even more tips.
Disclosure: Please note that some of the links above may be affiliate links, and at no additional cost to you, I earn a commission if you make a purchase.