Top 10 Instagrammable Places in Los Angeles
Los Angeles is the largest city in California, sitting just off the Pacific Coast of the United States. From palm trees and beach views to movie stars and musicians, LA is full of beautiful views and cultural icons. In addition to its famous Hollywood culture and eclectic, artistic spirit, Los Angeles is known for many other things. The city is home to a melting pot of cultures, each with their own unique traditions and flavors.
Whether you're planning to post vacation photos from L.A.'s most famous destinations, or you're looking for the best place to snap your next envy-inducing selfie, here are some of the most Instagrammable places in LA to fill your news feed: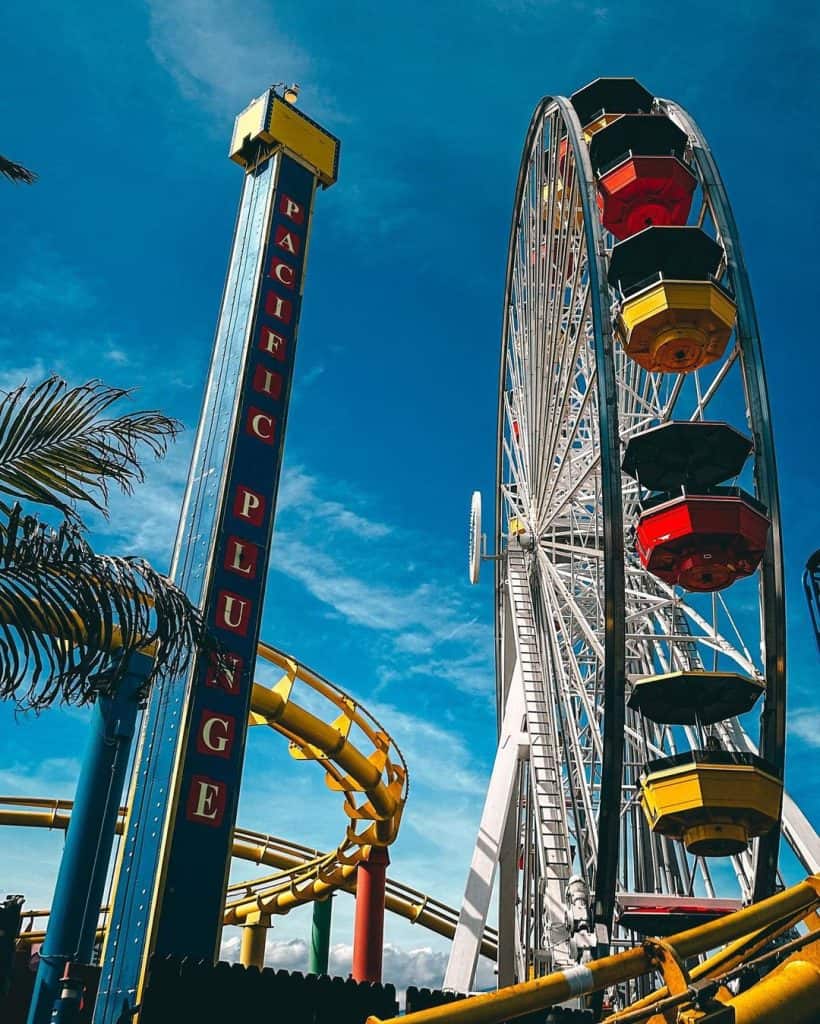 Santa Monica Pier is the location of the famous Ferris wheel, which is an amusement park with arcade games, a carousel, and an iconic entrance. Its bright neon sign entrance and cute ferris wheel ride both make for amazing places to take pictures in LA.
No list of Instagram-worthy locations in LA would be complete without mentioning Santa Monica. No matter which direction you point your camera, you'll find something worthy of posting.
There's so much to explore here, whether it's the fair games and cotton candy, a birds-eye view from the Ferris wheel, a shot of the beach and palm trees, or a picture with one of the many public art pieces located along Third Street promenade. There definitely isn't enough time in just one day to photograph everything Santa Monica has to offer.
Location: 200 Santa Monica Pier, Santa Monica, CA 90401, USA
Opening hours: 6 a.m. to 10 p.m. Daily 
Entrance Fee: None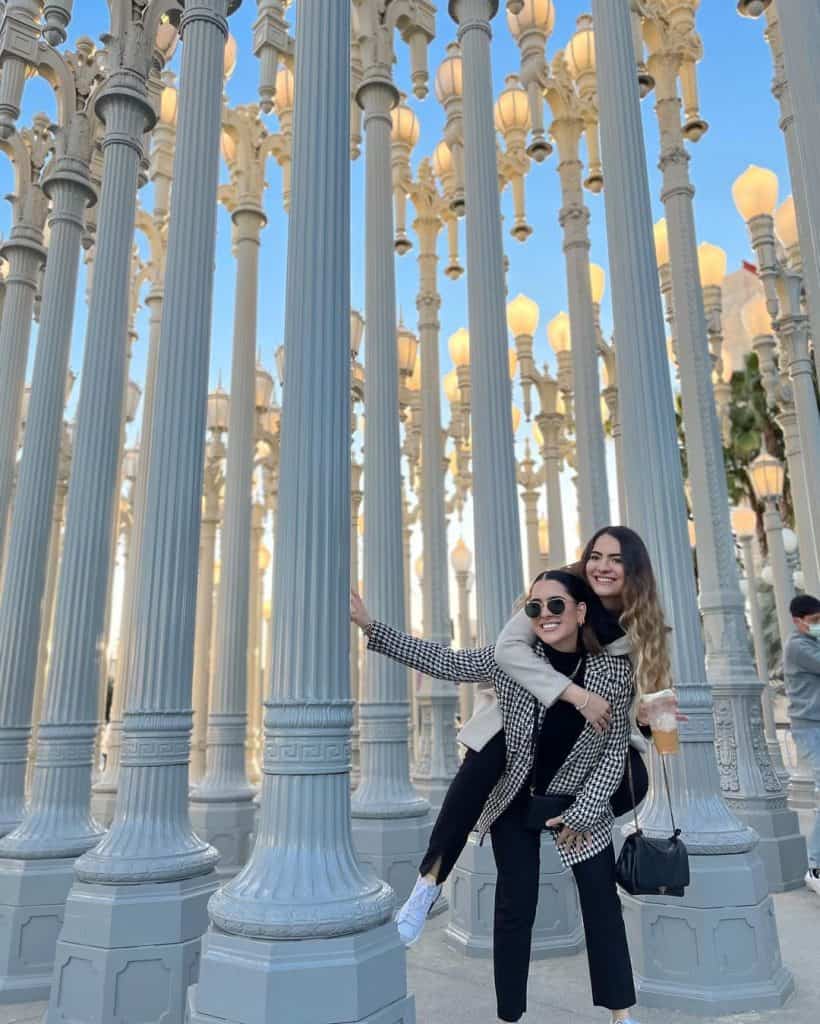 Urban Lights is a public art installation at the Los Angeles County Museum of Art (LACMA) that was conceived using 202 restored, cast-iron street lamps that are now solar-powered. It has some pretty incredible works of art, and its outdoor spaces are no exception, with magnificent sculptures, gardens, and building exteriors. This Urban Light Installation is accessible and illuminated 24 hours a day, so come with your battery fully charged and get ready to impress your followers with photos from this famous landmark. It's quieter to visit in the morning, although if you have the opportunity then you might want to visit in the evening for a different perspective.
Location: 5905 Wilshire Blvd, Los Angeles, CA 90036, USA
Opening hours: 24 hours
Entrance fee: Tickets are $20 USD per person, and admission is free Monday to Friday after 3:00 p.m.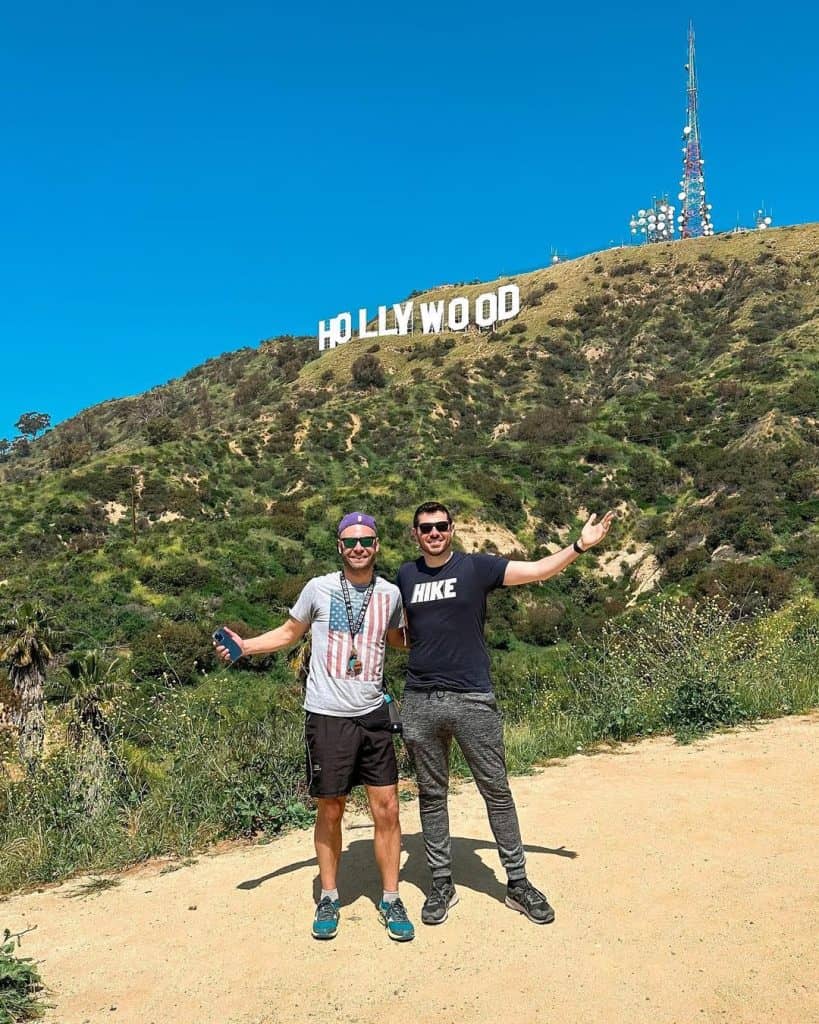 The Hollywood Sign is the most popular of all the LA Instagram spots, being an icon of the country. It's located on Mount Lee, within the Santa Monica Mountains. This is a popular hiking destination, with dozens of trails crisscrossing the mountain and Griffith Park. The hiking trail starts from Griffith Observatory, and it takes around 2 hours to hike the 3.3 miles long trail. Keep in mind, though, that you can't climb down to the letters, and they're fenced off, but the view is still epic at the end of the hike. If you're not in the mood for hiking, the good news is that you can find a couple of epic viewpoints without having to hike as well. The best view is from Lake Hollywood Park on Canyon Lake Drive.
Location: Los Angeles, CA 90068, USA
Opening hours: Hiking is from sunset to sunrise
Entrance fee: None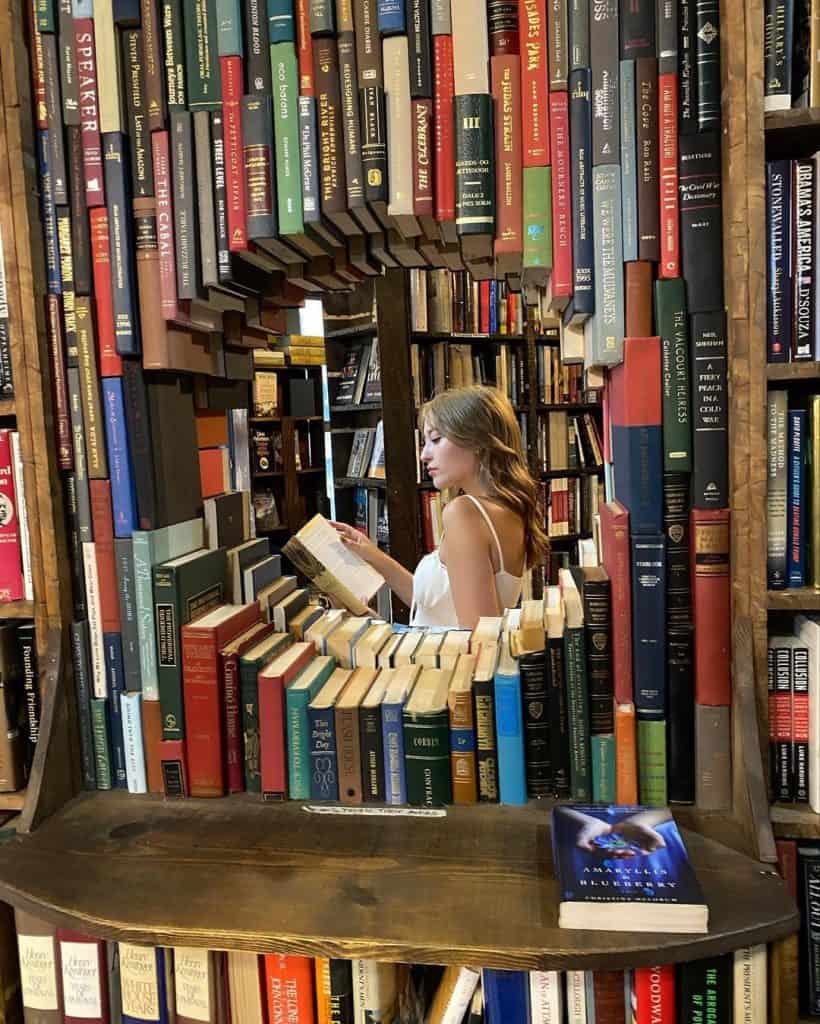 Located in downtown LA, this massive treehouse-like bookstore is easy for any book-lover to get lost in, but it offers more than just books and records. The pop-art installations all throughout are designed to take great pictures, and there's even a free art exhibit on the second floor. Once upstairs, you'll be greeted with books flying off the shelves, the book tunnel, and the book window. You can shop for every book you see (that isn't glued to a sculpture). The photo fun takes place upstairs (the stairs are in the back right corner). The book window is an Instagrammable spot that you shouldn't miss out on. 
Location: 453 South Spring Street, Los Angeles
Opening hours: 11 a.m. to 8 p.m. Daily 
Entrance Fee: None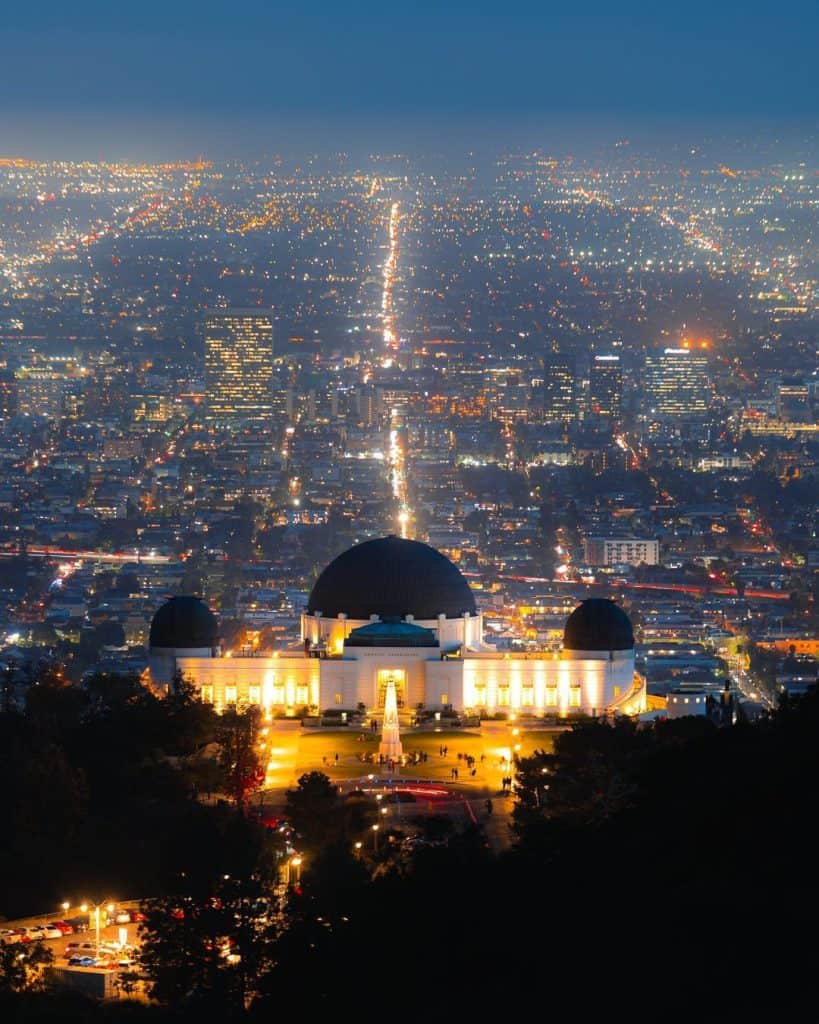 The Griffith Observatory is located on the south slope of Mount Hollywood in Griffith Park and is set within a large garden plot with wide terraces from which you can survey the view and experiment with a variety of angles.  This art deco observatory is kitted out with a planetarium, free public telescopes, and amazing panoramic views of the city. It offers great views of the Hollywood Sign,which is an added bonus for your photos. The architecture of the building is beautiful and makes a perfect backdrop. You should visit early in the morning to avoid the crowds. But this observatory has very limited opening hours, but you don't need to go inside for the views, which means that technically you can go at any time.
Location: 2800 E Observatory Rd., Los Angeles, CA
Opening hours: 10 a.m to 10 p.m. Daily 
Entrance Fee: None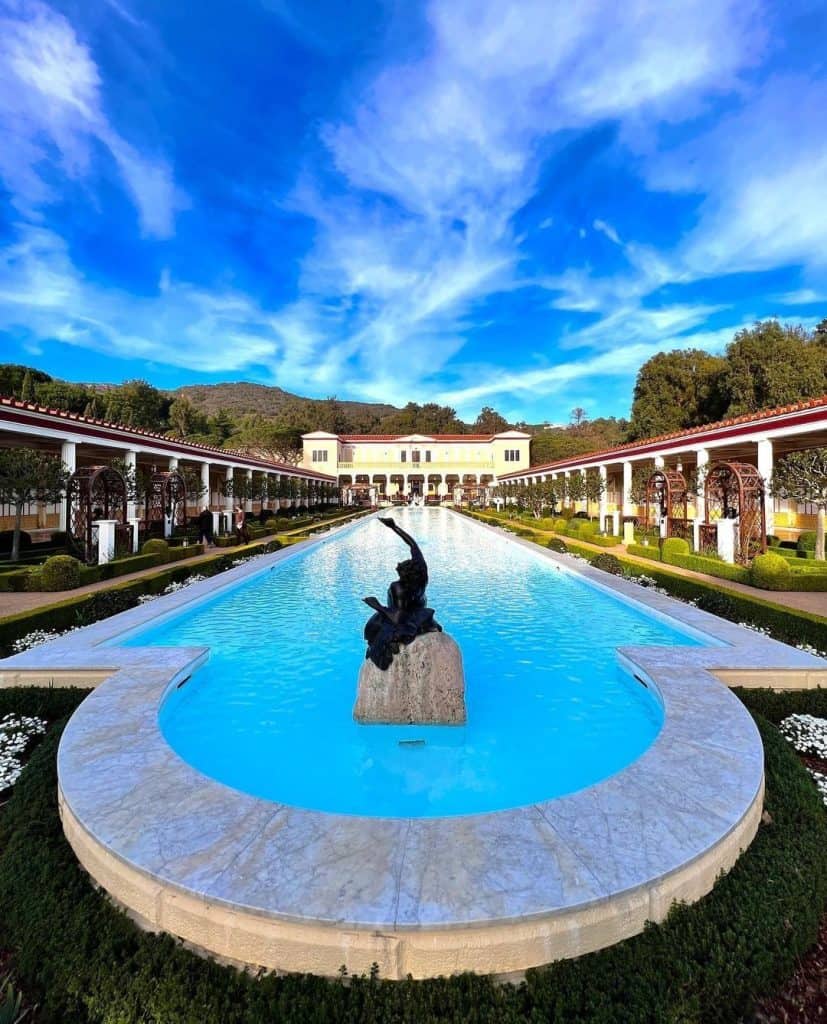 The Getty Villa is the smaller Malibu museum focused on Greek and Roman art. What makes this museum such a spectacular spot is that the building is designed to look like an ancient Roman summer home, complete with gardens, a lengthy pool, and highly decorated hallways.  This is also one of the spots for your Instagram feed. 
Location: 17985 Pacific Coast Highway, Pacific Palisades, CA
Opening hours: 10 a.m to 5 p.m Daily 
Entrance fee: None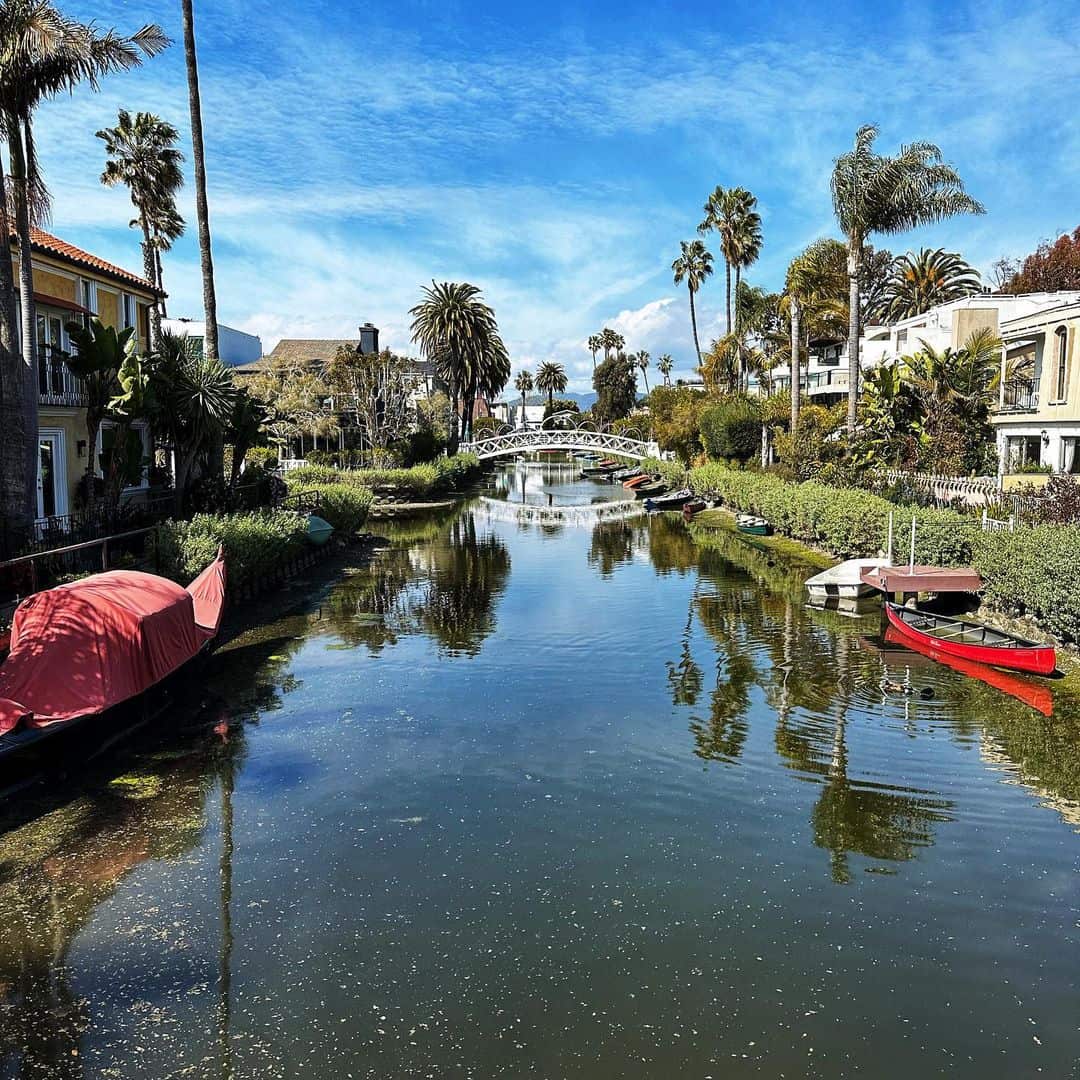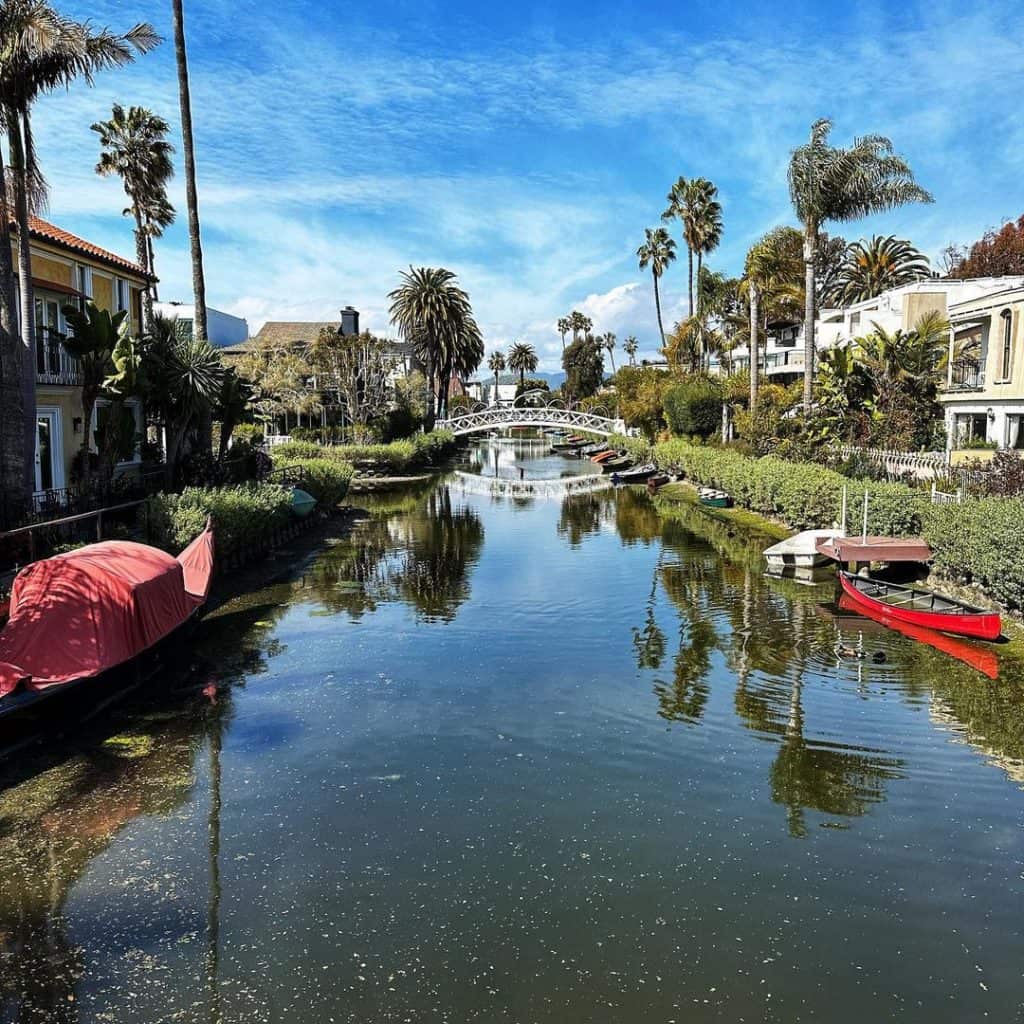 Venice is an electric neighborhood known for its beautiful beach, historic canals, and oceanfront boardwalk, which is a 30-minute drive from downtown LA.  Spelled out in bright neon lights, each letter is a different color of the rainbow.  Beautiful homes and a sidewalk that runs around the perimeter surround the narrow waterways. The white wooden walk bridges and plentiful palms and flowers provide a picturesque backdrop for photos of this charming neighborhood.
Its unique architecture and charm make it one of the top Instagrammable places in LA. Shooting here is a little bit tricky, as you basically have to stand in the middle of the road to get this iconic perspective. The only solution is to wait until the pedestrian walking sign turns green, run into the mimiddle,nd get your shot in 90 seconds. Please be careful.
Location: west of Lincoln Boulevard and east of Shell Avenue
Opening hours: 9 a.m to 8 p.m Daily 
Entrance Fee: None
8. Micheltorena's Heart Stairs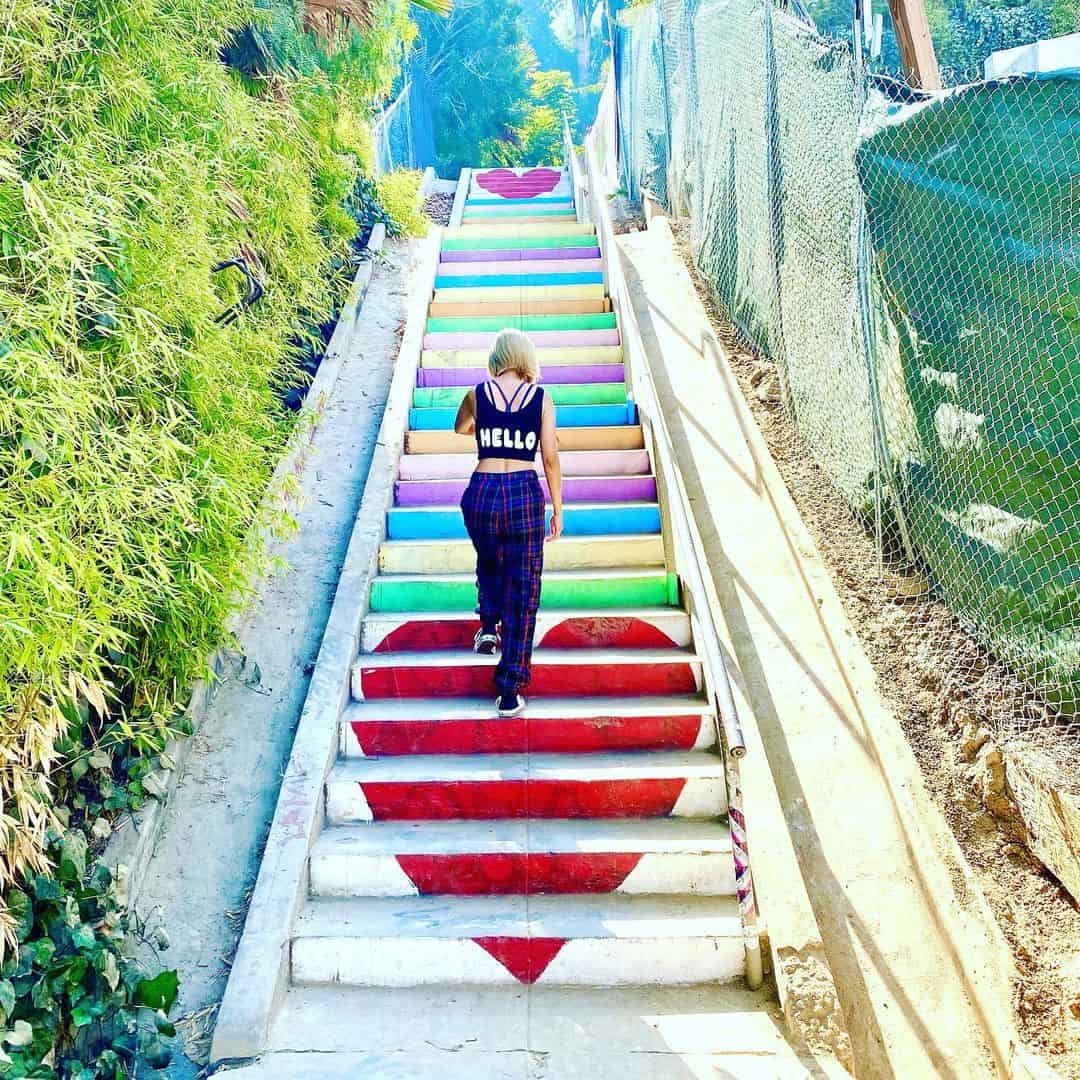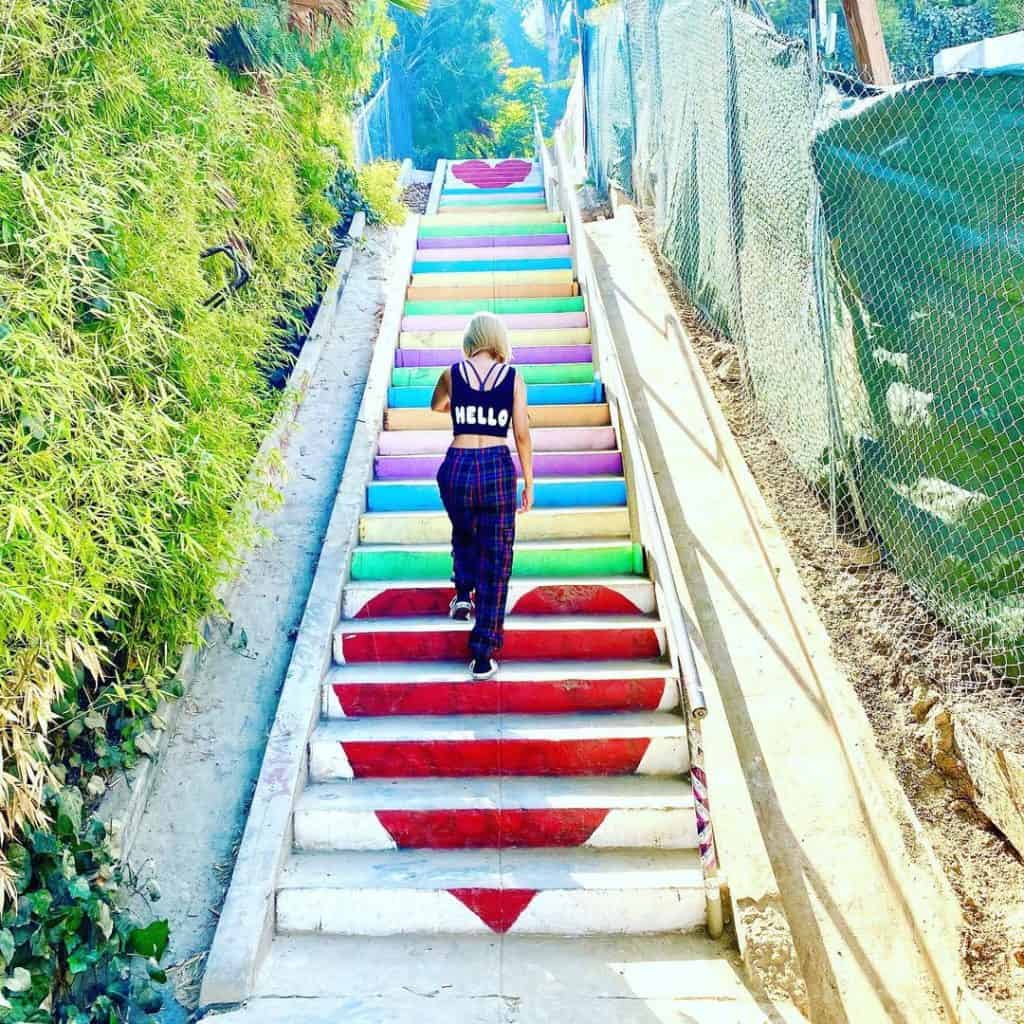 The Micheltorena's Heart Stairs are everyone's favorite spot for Instagram,  which is famous for  its bold red hearts and colorful steps. They have 17 steps,  which are a rainbow of colors with hearts, messages, and local graffiti. The steps were painted by artist Corinne Carrey, who worked at night to avoid attracting attention to the "illegal" beautification project. The views here of the downtown skyline to the southeast are awesome as you walk toward it on your way to your next staircase. You can pose by sitting on the stairs. 
Location: 3324 Sunset Blvd., Los Angeles, CA
Opening hours: 24 hours
Entrance fee: None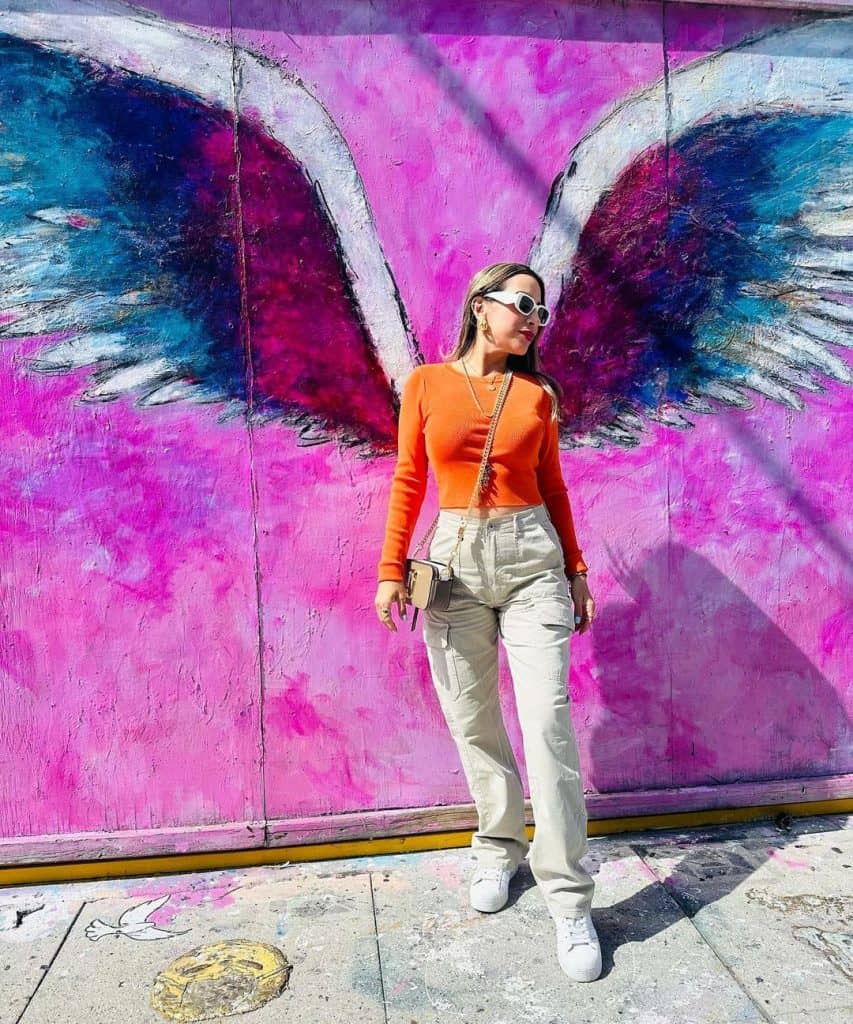 Melrose Avenue is one of the coolest Los Angeles photo spots, as it features a substantial patch of street art with various different works of graffiti from different artists. Miller came up with this idea in 2012 as part of a project to remind people that they are the angels of the  Since then, the colorful street-level wing murals have multiplied to many locations across the city, and photos of people posing with them have gone viral. The most notable Instagrammable piece is the Pink Wings by Colette Miller, where you can pose with the wings soaring out and upwards behind you. 
Location: 8221 Melrose Ave., Los Angeles, CA
Opening hours: 24 hours
Entrance fee: None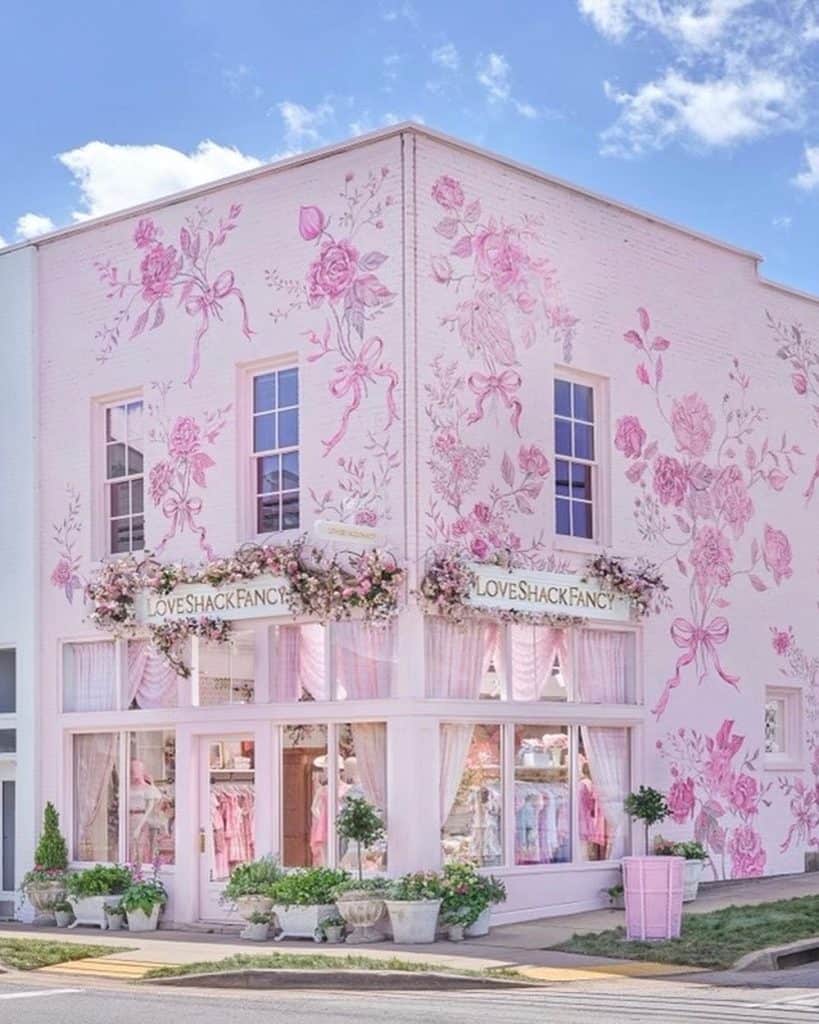 The adorable clothing boutique LoveShackFancy is one of the most Instagram-worthy places in LA. They stock clothes for women and girls as well as home decor, and if you like the exterior, you'll more than likely love the clothing range, so factor in some time to browse.  The facade and entrance are adorned with hundreds of pink roses and pink embellishments. It's perfect for photos. LoveShackFancy is just a 10-minute walk from the Pink Wall, so you can visit these last three Instagram spots at the same time. 
Location: 8473 Melrose Pl., Los Angeles, CA 90069
Opening hours: 10 a.m. to 6 p.m. Daily
Entrance Fee: None
There's no question that Los Angeles is one of the most popular places to photograph and be photographed in the world.  The city features a seemingly endless list of attractions and activities to suit just about any traveler. If you have any other Instagrammable spots that you want to recommend, leave a message below.
Common Questions about places in los angeles
Start Planning Your USA Trip Now!
Book Your Flight:
Use Skyscanner to find a cheap flights. A travellers favorite way to book flights, as it searches websites and airlines around the world with one click.
Book Your Bus or Transportation Within USA:
There are two ways to book your transporation, ask your hotel or hostel, go to the local bus terminal, or book online, for a less stressful trip using 12go.asia
Book Your Accomodation: 
Find the best hotels or hostels at HostelWorld, Booking.com, Agoda.com. Perks include with no upfront payment. Pay when you check out and Free cancellations.
Dont Forget Your Travel Insurance:
Two popular choices are SafetyWing and WorldsNomads. A traveler should buy traveler's insurance to protect themselves against unexpected events such as trip cancellations, medical emergencies, and lost or stolen baggage. It provides peace of mind and financial protection in case of unforeseen circumstances.
Useful Apps?
Checkmy Bus / Wanderu / Busbud – Booking Busses
Whatsapp / Groupme / Boostone – Communication
HiJiffy / Hotel Tonight / Agoda – Booking Hotel
Trip.com / Goibibo – Booking Train
Seamless / GrubHub / Uber Eats – Food Delivery
Uber / Lyft / Wingz – Booking Taxi
Want More Information On USA?
Be sure to check out my nomad travel guide on the USA for even more tips.
Disclosure: Please note that some of the links above may be affiliate links, and at no additional cost to you, I earn a commission if you make a purchase.