Top 10 Instagrammable Spots in Houston
Houston, Texas, is a vast, racially varied metropolis with a vibrant arts scene and a thriving economy.  Everywhere you turn, you can find a gorgeous photo opportunity that will make a great Instagram post.  
Beautiful parks and buildings that make for excellent photo backdrops abound in Houston. 
A fantastic location for Instagram images and a pleasant shooting experience despite the city's continual activity since there are hidden pockets of serenity.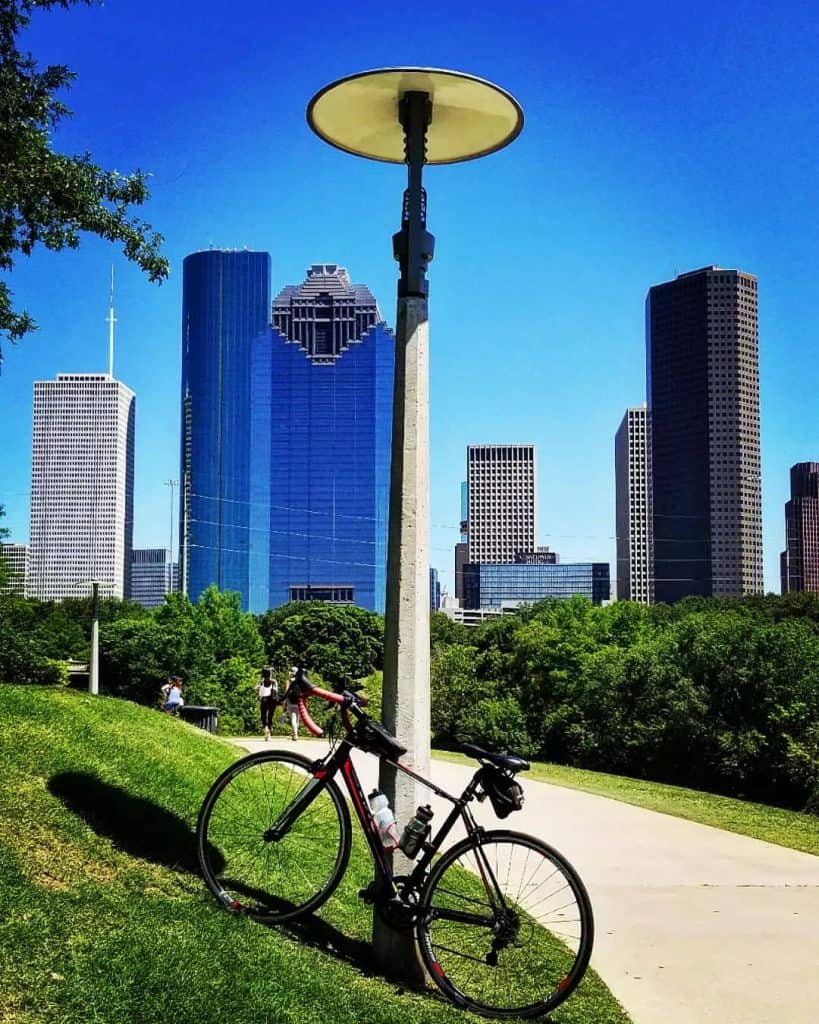 Buffalo Bayou Park is an excellent location for Instagrammable Houston photo locations that combine natural and artificial beauty. It offers one of the most extensive views of the Houston Skyline. There are areas in this park where you may go on treks, relax, eat, watch the kids play, and even kayak. There are sand volleyball courts, grassy spaces, and running pathways to offer some variety to the scene. 
This 160-acre park in the city's center displays an unusual natural and artificial beauty blend. There will be several photo opportunities, ensuring that it will be a highlight of your social media feeds.
Location: 1800 Allen Pkwy &, Memorial Dr, Houston, TX 77019, USA
Open: Daily from 6 am to 11 pm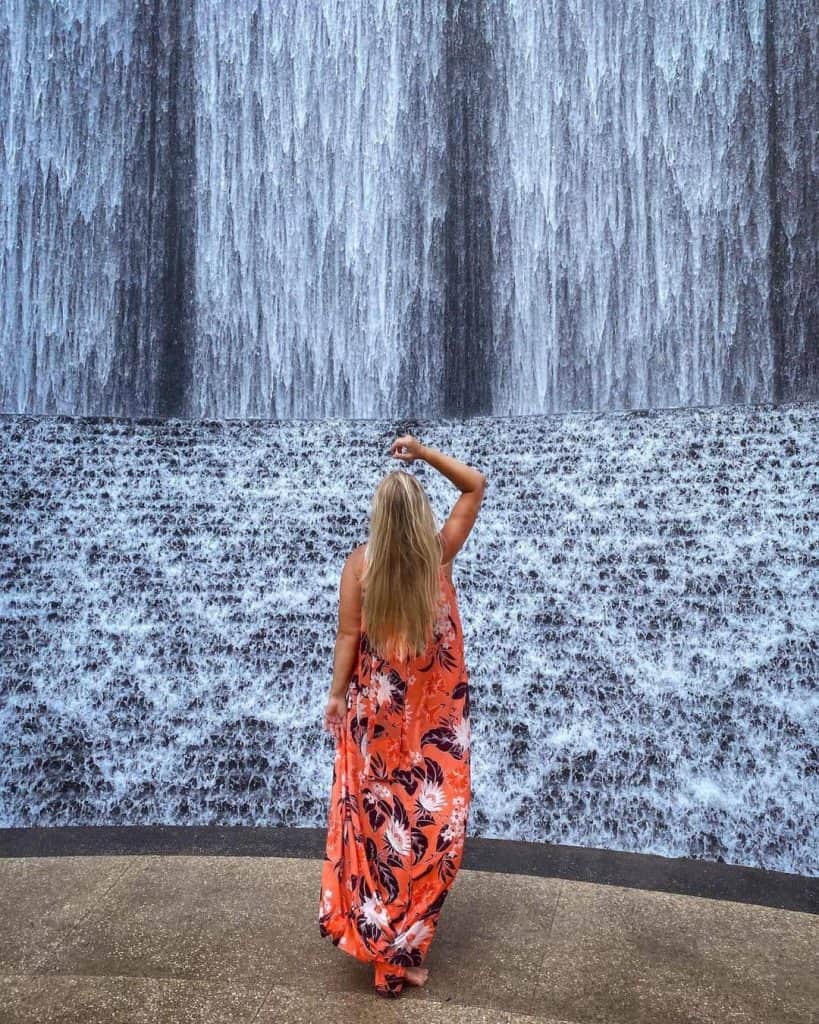 The Gerald D. Hines Waterwall Park features a manufactured artificial waterfall that seems to materialize out of thin air in the middle of an urban park. It will catch people's attention on your feed. The park's centerpiece, the waterfall, is a great place to cool off and take pictures. It's pleasant to temporarily escape the heat with the constant mist. If you approach the fountains this way, be prepared to be misted. Suppose you spend much time photographing pictures at this spot with a DSLR. In that case, we suggest bringing a waterproof camera jacket. Since 1983, Houston has used this water wall as the backdrop for images. It is a popular spot for Instagrammers and wedding photographers. 
Location: 2800 Post Oak Blvd., Houston, TX 77056, USA
Open: Daily from 10 am to 9 pm
Beautiful strolling paths, reflecting pools, gardens, columns, and other attractive sites can be found throughout Hermann Park. The tranquility of the reflecting pool and the exotic atmosphere of the traditional Japanese gardens will elevate your spirits. This vast, tranquil park is perfect for more than just taking pictures. There's a golf course, a museum dedicated to natural history, and a miniature railway for the kids to ride. The city's historic core will host a day's worth of activities. The Park Conservancy also occasionally exhibits famous artists' work by installing permanent sculptures and other works of art throughout the park. The park now has two sculptures that will remain there indefinitely. It's convenient to the Houston Zoo and offers many photogenic settings.
Location: 6001 Fannin St, Houston, TX 77030, USA
Open: Daily from 6 am to 10 pm
Buffalo Bayou Park's Dandelion Fountain, a striking water feature shaped like a white puff dandelion, will undoubtedly generate attention on your Instagram feed. This fascinating fountain is a great spot to have your significant other stand for a picture or take a selfie because of the constant mist blowing around it. An excellent place to escape the summer heat is there as well. Its several spires each continually eject water, and at night they are illuminated with colored lights. Therefore, getting to too many nearby restaurants, attractions, and shops on foot is simple.
Location: 1800 Allen Pkwy. and Memorial Dr, Houston, TX 77019, USA
Open: Daily from 6 am to 11 pm
Another great piece of artwork in Houston is the painted wall of Biscuit Home on Westheimer. It's just there in the parking lot. It offers photo opportunities of a stunning public art piece composed of rainbow-colored drip paints in the center of Upper Kirby, ten minutes outside the city center. The Paint Wall is open to the public 24 hours a day, seven days a week; however, due to people passing through the region, it is best to visit on a Sunday evening or during the day on a weekday.
Location: 1435 Westheimer Rd, Houston, TX 77006, USA
Open : 24/7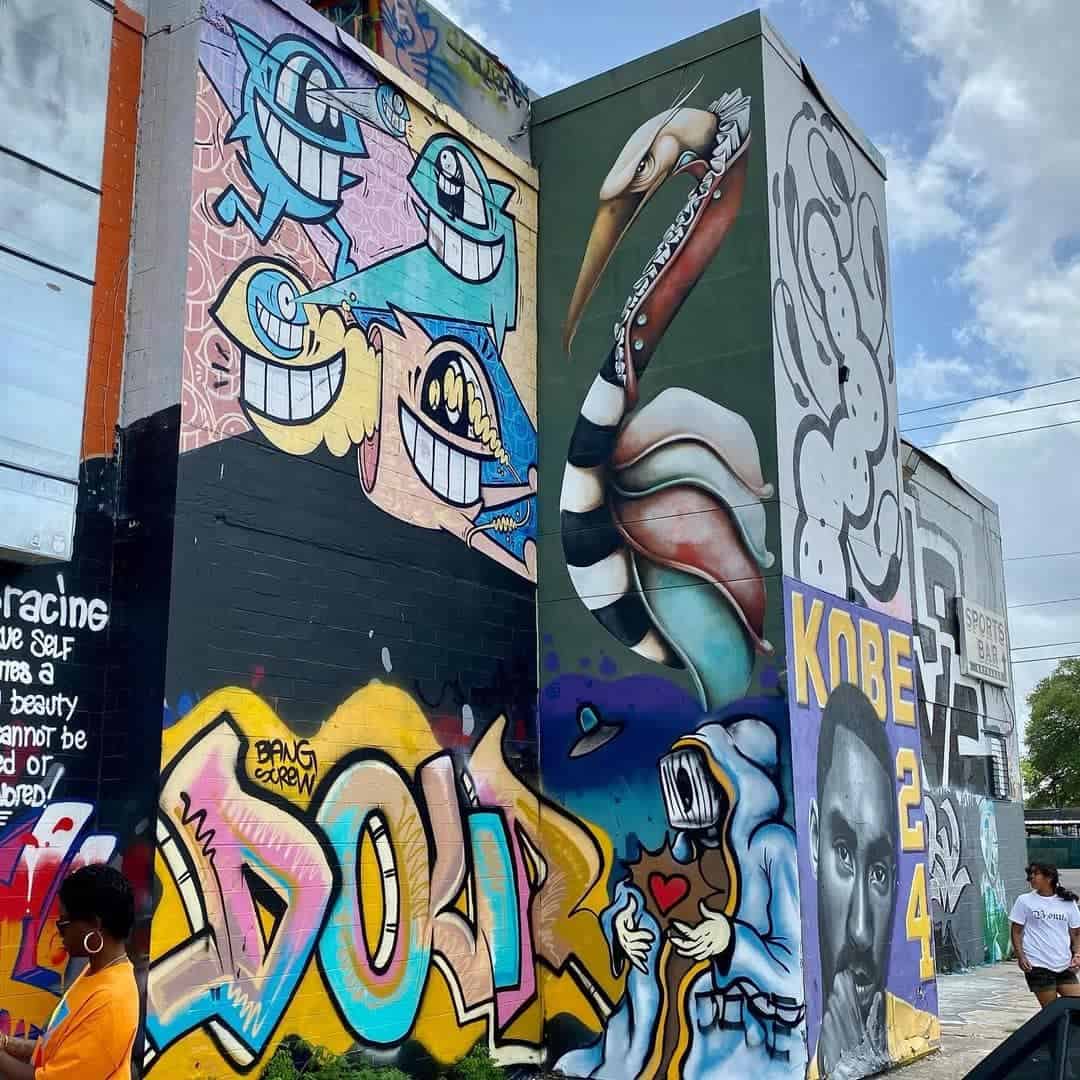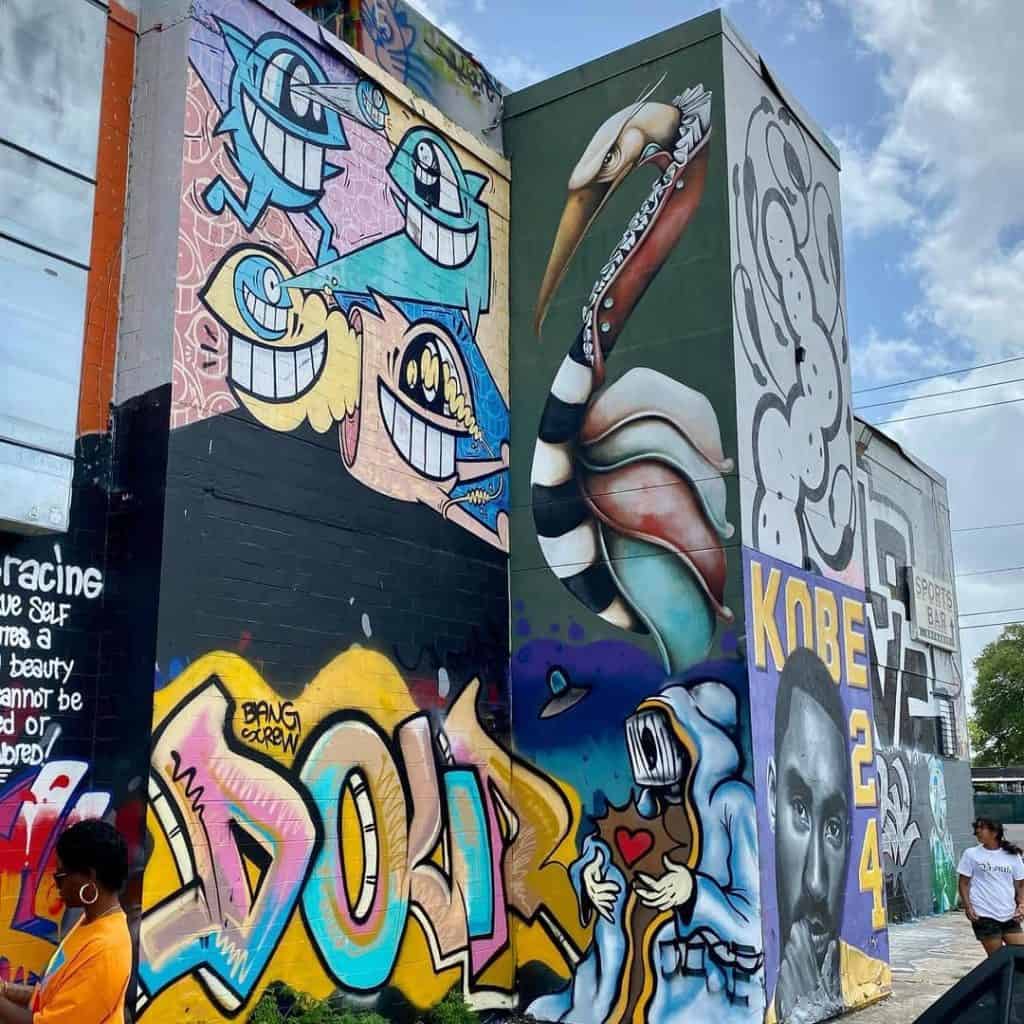 Visit Graffiti Park if you want to see a wide range of murals. It is one of the most popular places to photograph this popular art style by upcoming artists because it is situated on Leeland Street and contains around two miles of spectacular street art. Some murals here cover entire buildings, ranging from inspiration pieces to graffiti. This park, located amid Houston's midtown district but not generally included in visitor guides, is a hidden gem.  
Location: 2102 Leeland St, Houston, TX 77003, USA
Open: 24/7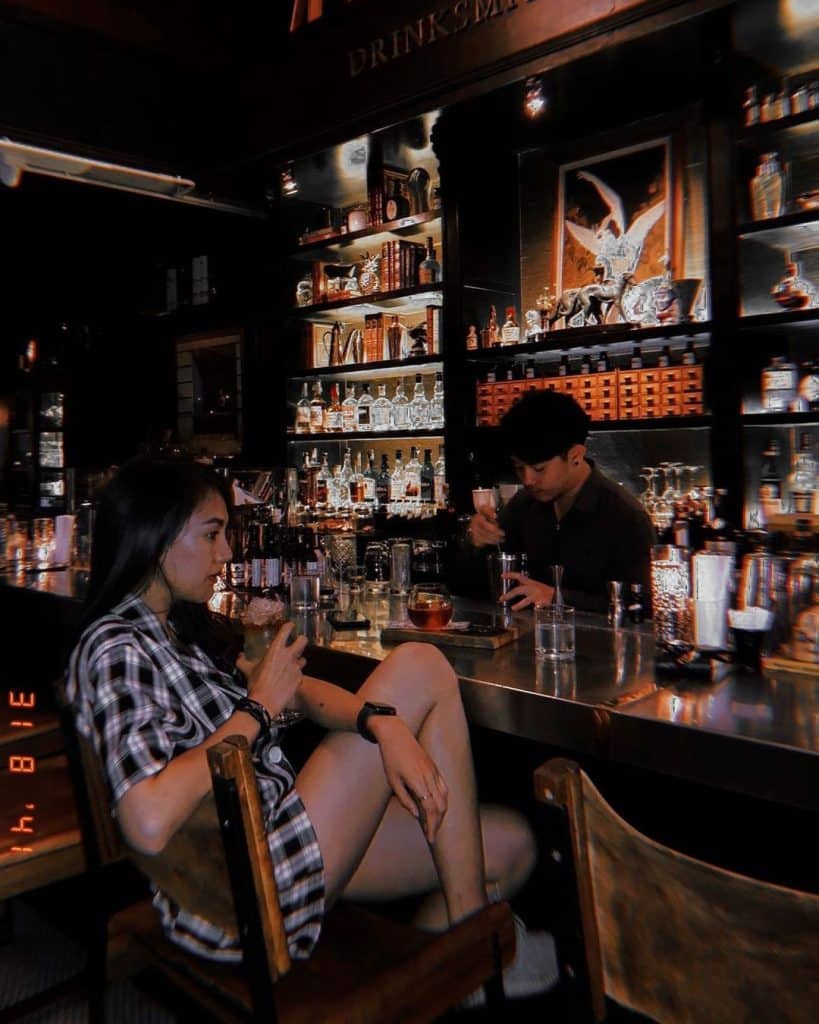 Smither Park is both an urban park and a piece of public art. It has recycled-material sculptures, swings, pavilions, and mosaic walking paths. It is an homage to reducing, reusing, and recycling ideas. It is located in the heart of the city. You can find octopi, rocket ships, goldfish, and other figures among its many mosaics.
This odd, gorgeous park contains substantial mosaic artwork made by local artists. Local artists built an eye-catching and environmentally responsible park. 
Location: 2441 Munger St, Houston, TX 77023, USA
Open : 7 AM to 7 PM (Mon – Sun)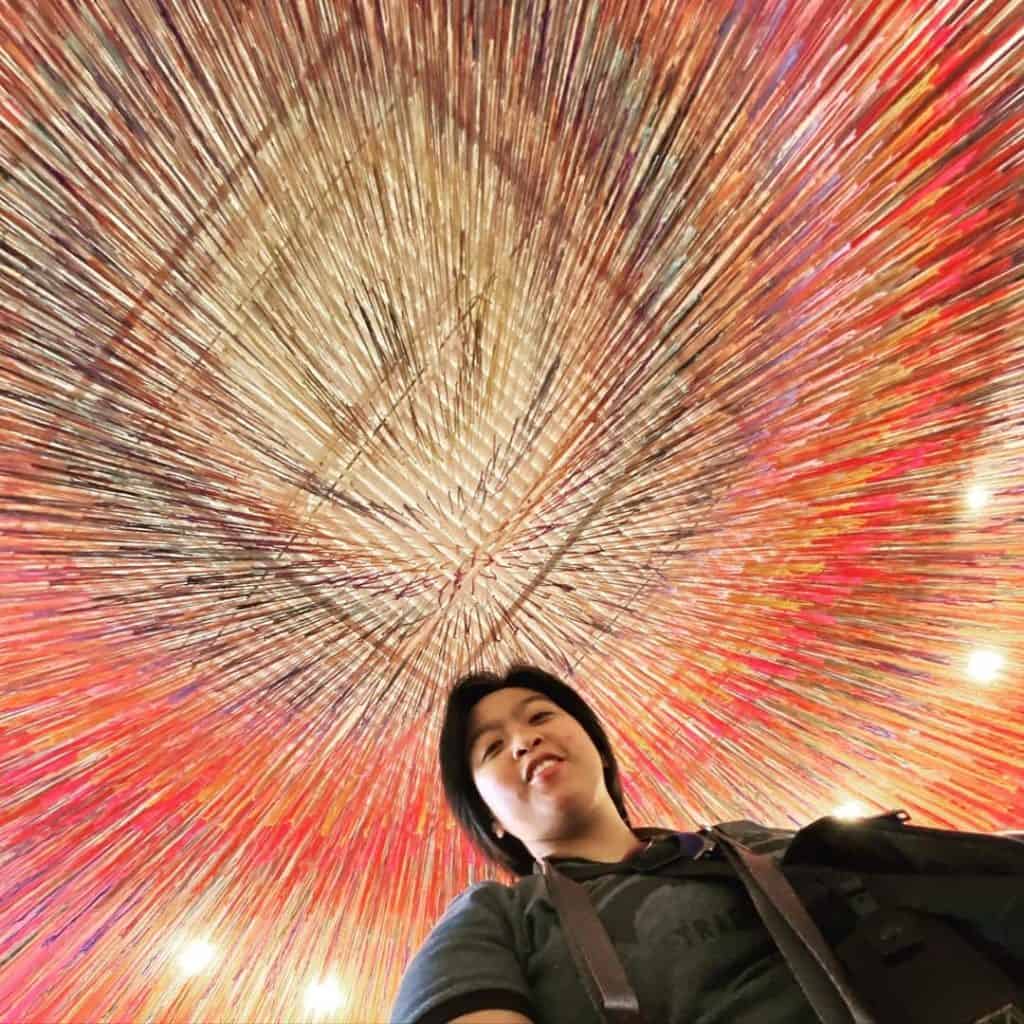 Because of the color explosion, walking inside The Color Factory, a gigantic pop art exhibition, seems like entering a Dr. Seuss book. It offers several photo opportunities because each area is organized around color themes that display the works of notable local painters. Admission includes a special photo chip for the museum's cameras so that you may leave with photos. You can snap your own photos to supplement the official ones, giving you infinite options for your feed

Location: 3303 Kirby Dr, Houston, TX 77098, USA
Open: Sunday–Tuesday from 9 am to 6 pm, Thursday–Saturday from 9 am to 8 pm (closed on Wednesdays)
9. Houston Museum of Fine Arts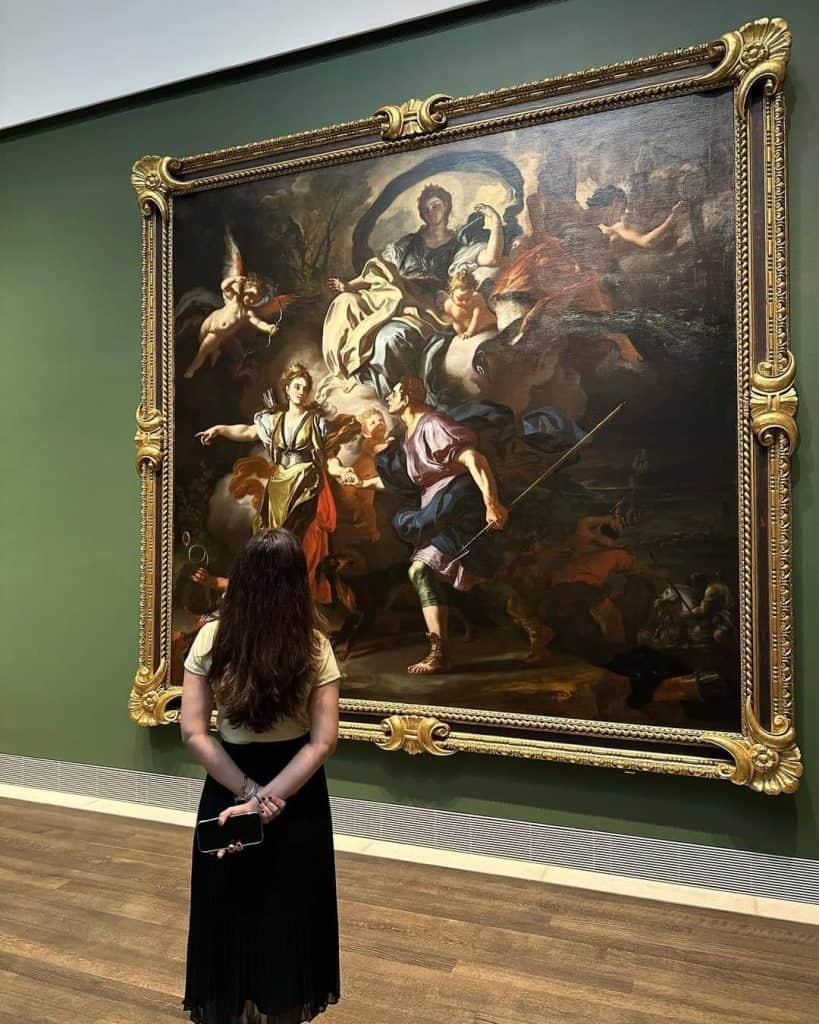 This activity is among the best things to do in Houston. Suppose you're already visiting the Houston Museum of Natural Science to see the Cockrell Butterfly Center. In that case, you might check out the rest of the museum there. It's one of the top museums in the country, and it's packed with fascinating displays. 
Location : 1001 Bissonnet St, Houston, TX 77005, USA
Opening hours : 9 AM to 10 PM Daily
10. McGovern Centennial Gardens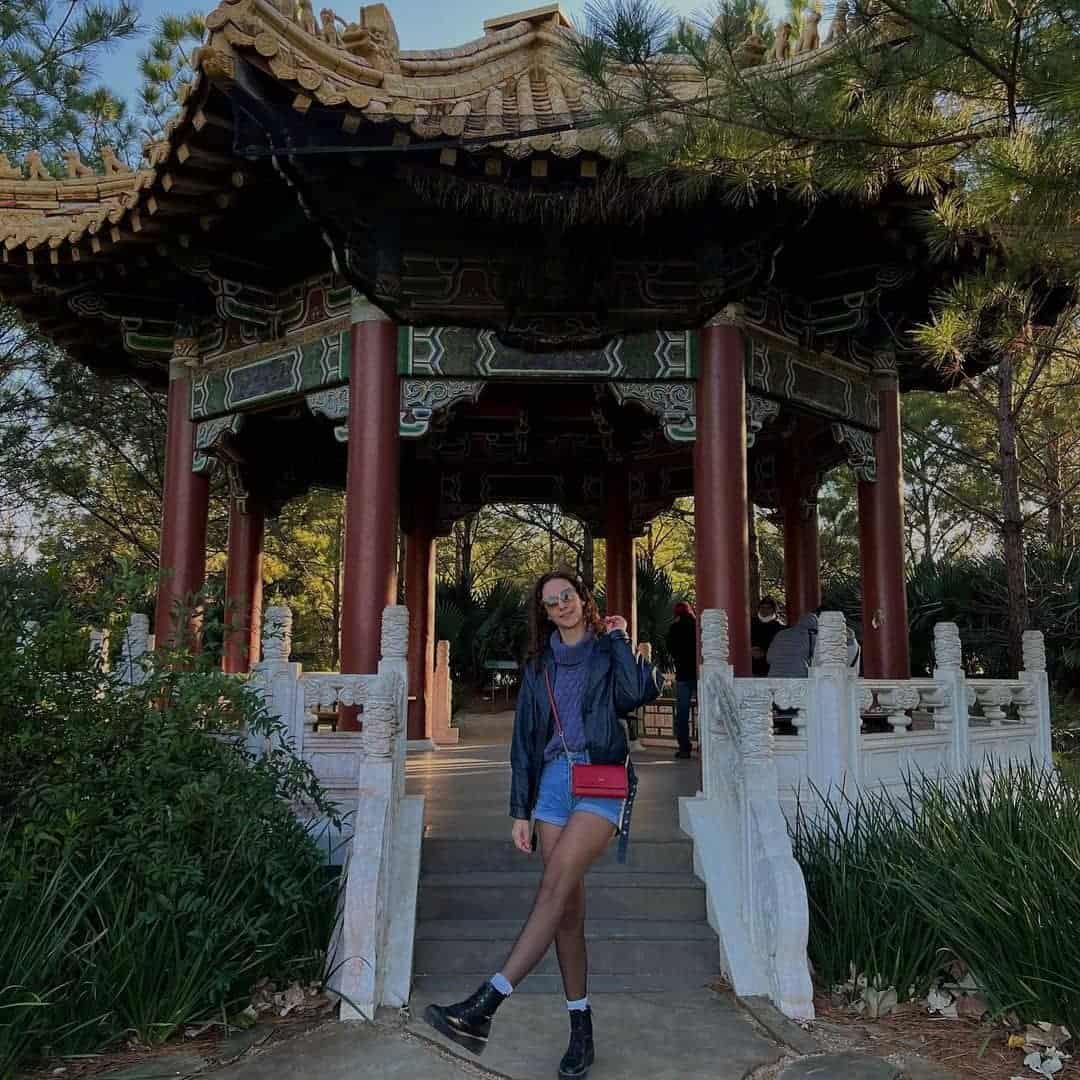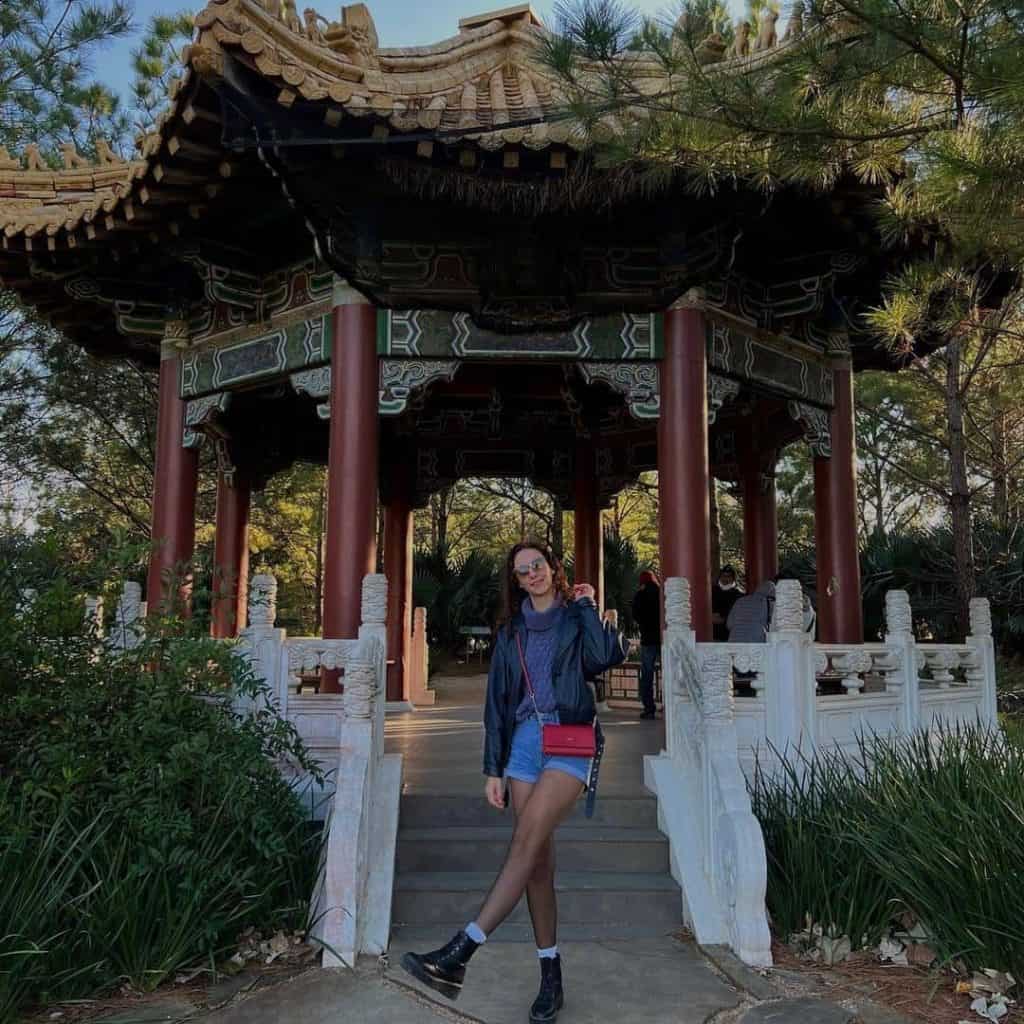 A beautiful artificial waterfall resembling a science fiction film scene is located at McGovern Centennial Gardens and is an excellent location for photographs. You can take photos from the bottom reflecting pool or from the top looking down as the granite waterfall cascades down a large grassy slope with a spiral route you can walk up. In Houston, this artificial waterfall provides an excellent photo opportunity. However, the falls are only the main draw. The 15-acre gardens contain beautifully managed flowers in vivid colors, a sculpture promenade, and panoramic city vistas. It is only 11 minutes away from the city center. It is one of the best places to shoot photos in Houston because it is free to access. 
Location: 1500 Hermann Dr, Houston, TX 77004, USA
Open: Daily from 8 AM to 7 PM
The art scene in Houston is well known for thriving. The city has many theaters and museums, most of which act as vital centers for live performances and exhibitions. Houston is highly known for its vibrant culture, outstanding sports teams, and well-known citizens. Due to the diversity of the local cultures, it is nearly impossible to leave without learning something new that piques your curiosity. Given all it has to offer, it's essential to understand what makes Houston a great place to live and visit.
Common questions about places IN HOUSTON
Start Planning Your USA Trip Now!
Book Your Flight:
Use Skyscanner to find a cheap flights. A travellers favorite way to book flights, as it searches websites and airlines around the world with one click.
Book Your Bus or Transportation Within USA:
There are two ways to book your transporation, ask your hotel or hostel, go to the local bus terminal, or book online, for a less stressful trip using 12go.asia
Book Your Accomodation: 
Find the best hotels or hostels at HostelWorld, Booking.com, Agoda.com. Perks include with no upfront payment. Pay when you check out and Free cancellations.
Dont Forget Your Travel Insurance:
Two popular choices are SafetyWing and WorldsNomads. A traveler should buy traveler's insurance to protect themselves against unexpected events such as trip cancellations, medical emergencies, and lost or stolen baggage. It provides peace of mind and financial protection in case of unforeseen circumstances.
Useful Apps?
Checkmy Bus / Wanderu / Busbud – Booking Busses
Whatsapp / Groupme / Boostone – Communication
HiJiffy / Hotel Tonight / Agoda – Booking Hotel
Trip.com / Goibibo – Booking Train
Seamless / GrubHub / Uber Eats – Food Delivery
Uber / Lyft / Wingz – Booking Taxi
Want More Information On USA?
Be sure to check out my nomad travel guide on the USA for even more tips.
Disclosure: Please note that some of the links above may be affiliate links, and at no additional cost to you, I earn a commission if you make a purchase.