Hostel 13 – Wonderhang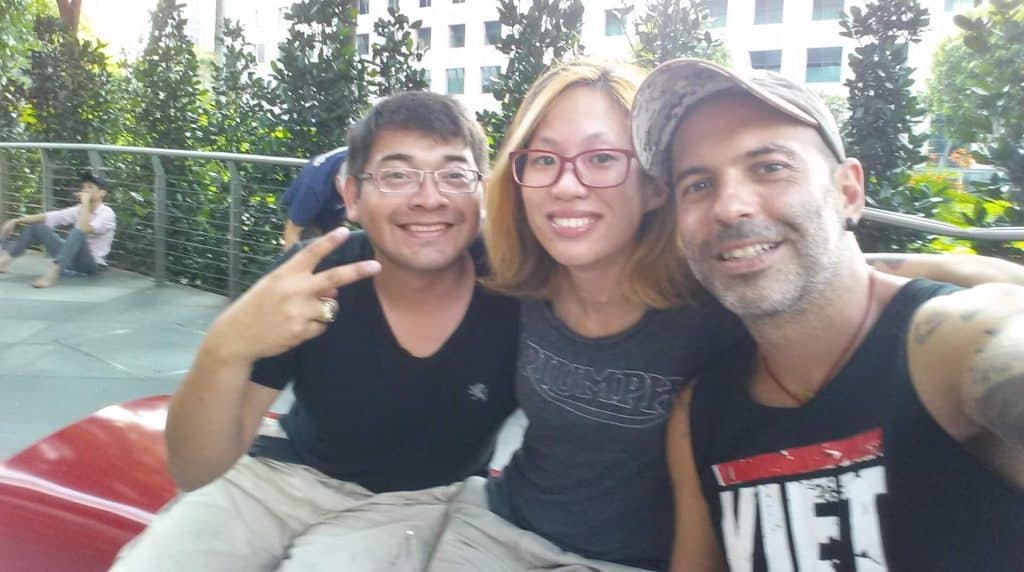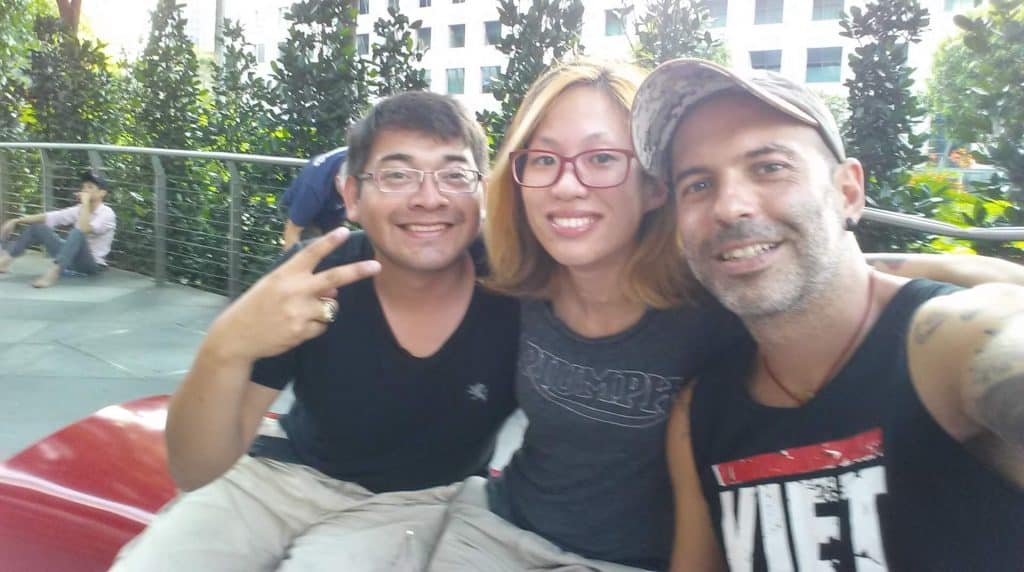 While on my solo trip in Singapore, I decided to open up the Hangouts portion of Couchsurfing, to try and make some friends.
Using the app can be a hit or miss, sometimes you will find a decent amount of people surfing, other times none. I was lucky, and found a few people to hangout with.
That is were I met Natalie and Simone. Natalie was a local but a traveler by heart. Simone, well he had a very interesting story.
He has sold his worldly belongings and had started a journey around the world. A journey around the world, is incredible, but he took it a step further, around the world only by land and sea. No flying, at all.
If you follow him on facebook or instagram, you will see the countless faces and places he has encountered. It is empowering and really inspires me to seek travel more.
Although our time together was short, his story and personality really captured my attention. You will find him now
in Medellín , Colombia. We're he has started his own hostel, out of his home.
His guesthouse is the only one in existence in La Comuna 13. Here you can find a unique and real experience with locals. His home inside a historical part of Medellin. Explore alone or take a local guide and explore where no other tourists have been, taking in a real breathe of Columbian air and community.
His hostel's origin based on a bet, Simone's goal is to change the script, and show people that Medellín, Columbia is not a place of fear, but one of rebirth. People don't live in
fear but with the hope of something more, and with an open challenge to anyone who comes for a soccer match against the local medellin-boys.
He and his girlfriend await your visit. Click Here To Book