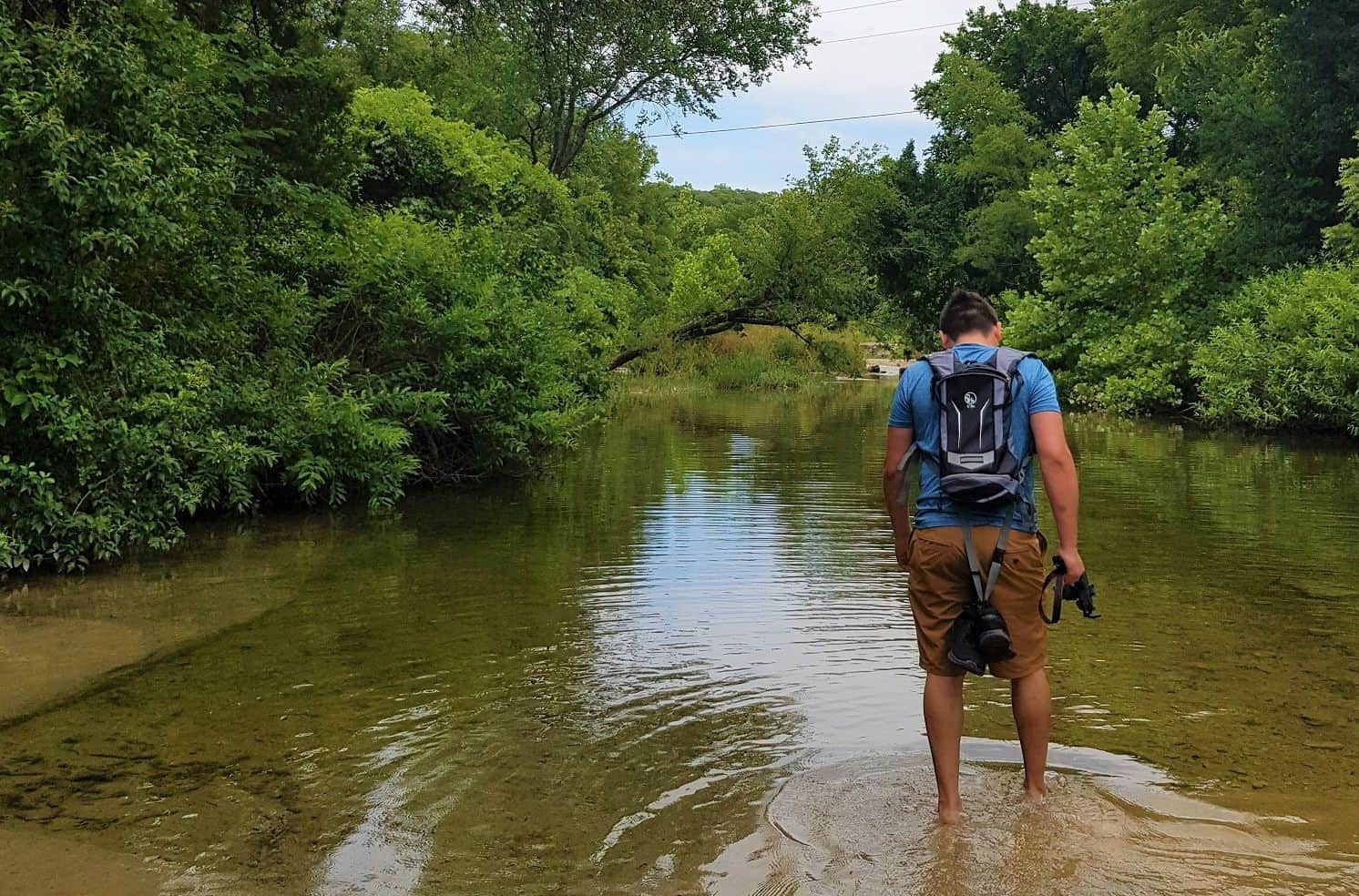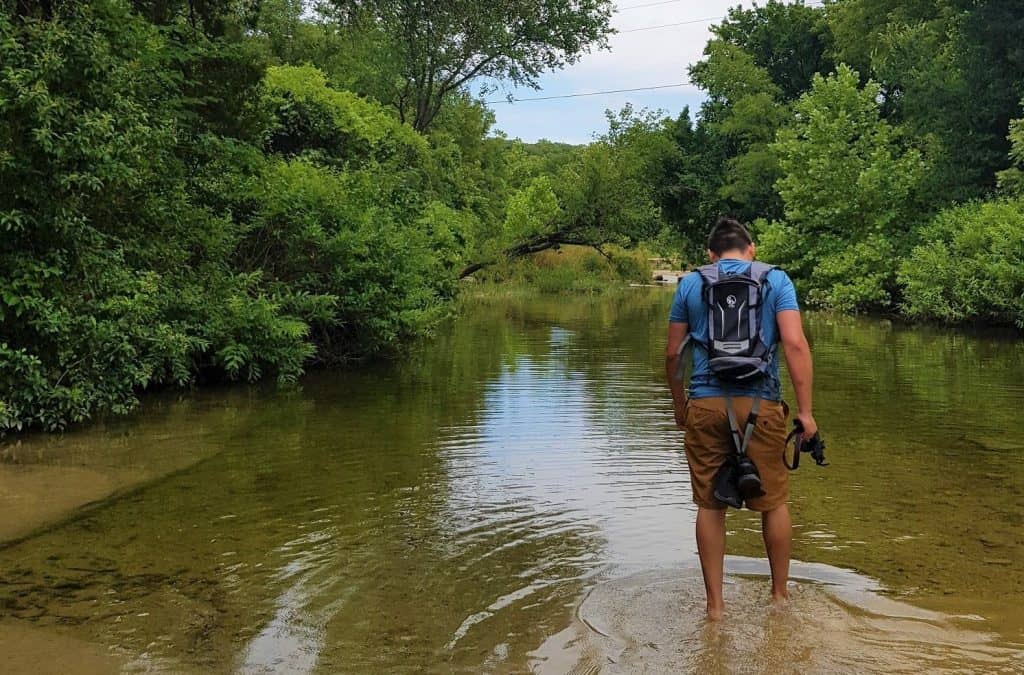 If you find yourself in Austin, you will quickly learn that Austinites love their outdoor activities. This is especially helpful because at the time of this article, COVID-19 is still a large part of our lives, so most might want to explore a place with less people. We have lots of parks, places to park and watering holes where you can enjoy the fresh air and open space. I recently went on a day trip where I enjoyed myself but still felt safe to St. Edward's Park and The Oasis.
Parking
This was my first time going to this area, parking can seem a little daunting. As you make your way there you will find a small parking lot, and you may think, 'wow how will I fit there'. If you drive a little further out, there is a larger parking lot. So, if either lot is full just make your way down the street and there will be a few small parking areas.
St. Edward's Park: The River
After the entrance, to my surprise there was easy access to a river where you can wade through the river, less than a foot deep. There were many spots where it was also deep enough to swim or cool down. Bring an inner tube or some floaties to relax on the calm water. If you are a bit adventurous, explore the area and you will find areas that have awesome little pools of water in between rocks, creating other natural swimming holes. This is a great spot that's a little more secluded to go with some friends and family.  Jump into the river or get lost on the seemingly never-ending hiking paths.
A lesson I learned was to bring a bag, some water and some water shoes, so that you don't have to worry about getting your shoes wet.
The Oasis
By this time, you are probably getting hungry. A spot to go eat with a great view is called the Oasis, a Mexican restaurant. I wouldn't say that the food is amazing, but it is good. You can get your typical Mexican food, and most opt in for a margarita. We choose fajitas for our meal. Keep in mind this restaurant is a little pricier, but you do get amazing views of Lake Travis, and there are great shops there that you can explore while you wait to get seated. The dress code is casual so don't worry if you are feeling a little less than fancy. Don't forget your mask, or you won't be let inside.
One thing I learned was that if you wanted to seat by the edge overlooking the lake you had to specifically request 'RAIL SEATING', which is worth the wait.
Start Planning Your USA Trip Now!
Book Your Flight:
Use Skyscanner to find a cheap flights. A travellers favorite way to book flights, as it searches websites and airlines around the world with one click.
Book Your Bus or Transportation Within USA:
There are two ways to book your transporation, ask your hotel or hostel, go to the local bus terminal, or book online, for a less stressful trip using 12go.asia
Book Your Accomodation: 
Find the best hotels or hostels at HostelWorld, Booking.com, Agoda.com. Perks include with no upfront payment. Pay when you check out and Free cancellations.
Dont Forget Your Travel Insurance:
Two popular choices are SafetyWing and WorldsNomads. A traveler should buy traveler's insurance to protect themselves against unexpected events such as trip cancellations, medical emergencies, and lost or stolen baggage. It provides peace of mind and financial protection in case of unforeseen circumstances.
Useful Apps?
Checkmy Bus / Wanderu / Busbud – Booking Busses
Whatsapp / Groupme / Boostone – Communication
HiJiffy / Hotel Tonight / Agoda – Booking Hotel
Trip.com / Goibibo – Booking Train
Seamless / GrubHub / Uber Eats – Food Delivery
Uber / Lyft / Wingz – Booking Taxi
Want More Information On USA?
Be sure to check out my nomad travel guide on the USA for even more tips.
Disclosure: Please note that some of the links above may be affiliate links, and at no additional cost to you, I earn a commission if you make a purchase.